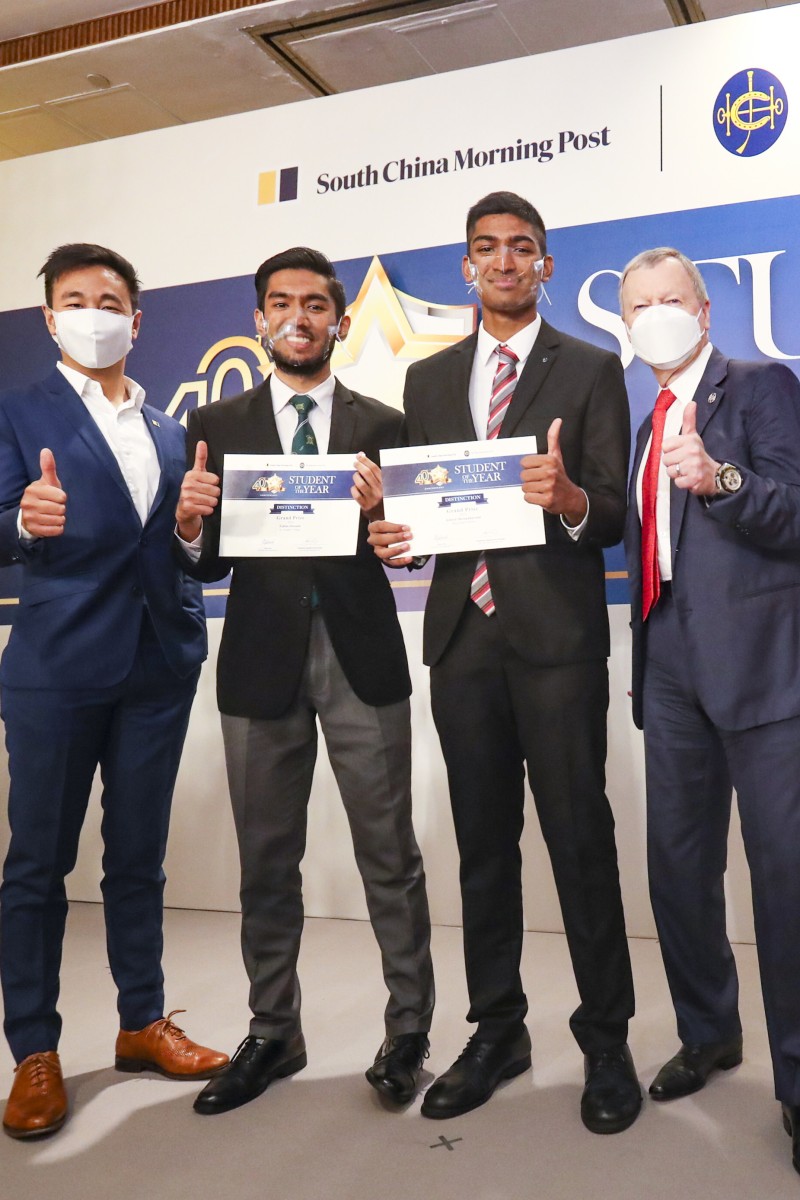 This year, judges will look for candidates who have committed themselves to helping others and reaching a common goal by offering support and encouragement

Now entering their 41st year, the Awards are organised by Young Post and the South China Morning Post and sponsored by the Hong Kong Jockey Club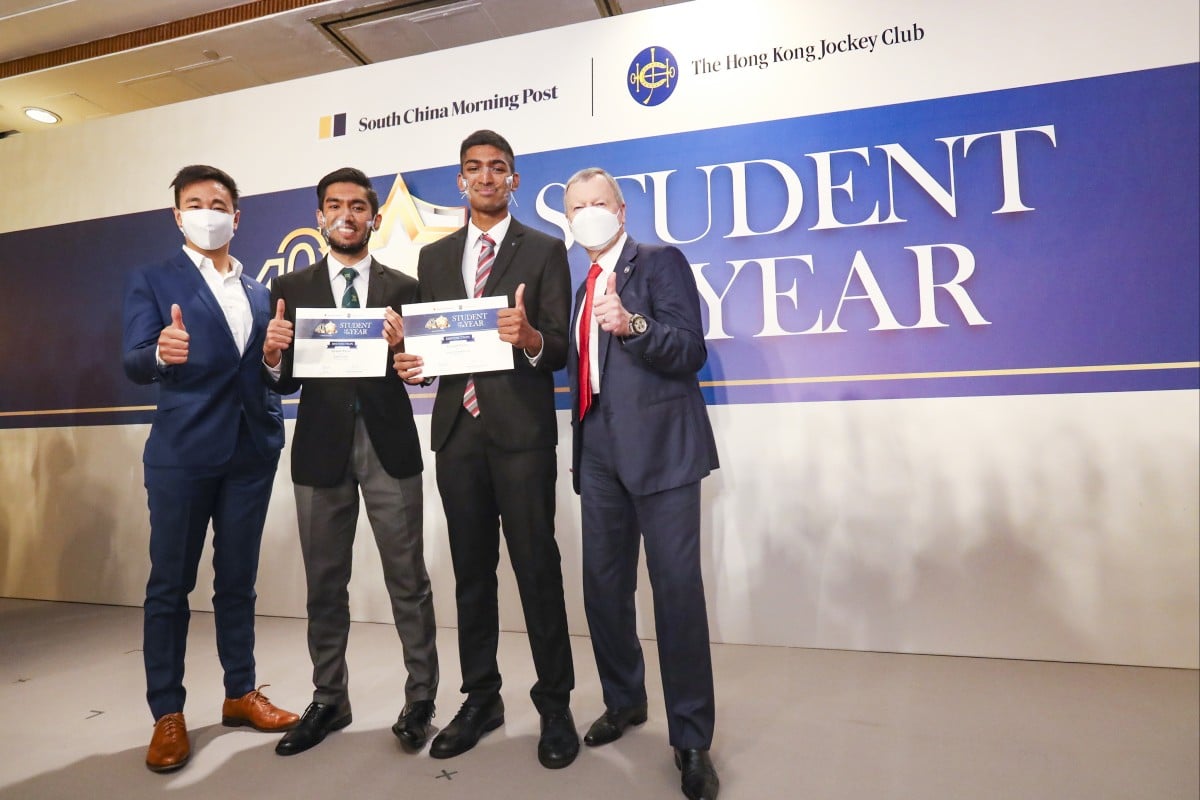 (L to R) Chief Executive Officer of SCMP Gary Liu; Student of the Year Grand Prize 2nd Runner-up Fahim Hossain; 1st Runner-up Aditya Shrisankaraan and Chief Executive Officer of the Hong Kong Jockey Club, Winfried Engelbrecht-Bresges, pose for a picture at the 40th Anniversary of the Student of the Year Awards. Photo: Edmond So
From the Covid-19 pandemic to the Olympic Games, international communities have displayed a sense of togetherness and showed how collaboration can bring people together over the last year, as they navigate for a shared future.
With that in mind, this year's annual Student of the Year (SOTY) Awards has chosen the theme "Together we grow and achieve".
Nominations for the Awards are open from 15 February to 31 March, 2022.
How one SOTY Grand Prize winner gave back during Covid
As a prestigious prize that recognises the outstanding achievements of secondary school students, this year judges will look out for candidates who have showed great resolve, and who have committed themselves to reaching out and helping others. They will explore inspirational and valuable stories from these students about how they achieved a common goal by offering or receiving practical support, encouragement and inspiration.
Due to a shortened school term and cancelled academic events, school results will not be a key highlight of judging. Judges will place more focus on how the candidates act in the spirit of togetherness, as well as their contributions to the community.
This year, the South China Morning Post and Hong Kong Jockey Club (HKJC) will co-donate e-copies of the summer edition of Young Post and SCMP to students and teachers of schools taking part in SOTY this year.
Student of the Year Grand Prize winner Dylan Fischer speaks via video conference at the 40th Student of the Year Awards. Photo: Edmond So
SOTY will also continue its tradition of offering a special award open to schools, the Most Nurturing Environment Award. This will go to the school that shows a strong connection to its students and embodies the message of "We're Together".
Organised by Young Post and the South China Morning Post and sponsored by the Hong Kong Jockey Club, the awards are now entering their 41st year.

SOTY 2021/22 continues to have the support of non-school organisations and individual candidates. A reference letter or endorsement is required if students are applying through non-school and self-nomination channels. All candidates are welcome to demonstrate, through video or in written format, how they have leveraged their expertise to help, inspire or support others at their school or in their community over the past year, while achieving personal growth at the same time.
Foster inclusivity, recognise privilege and give back – goals for 2021 Student of the Year Best Devotion to School winner
In addition to a video or written statement, candidates have another chance to share their unique stories. Shortlisted students will join an online interview with the judges and may take part in a group discussion. Judges will offer the students constructive feedback and select the winners.
Form 4 to 6 (Grade/Years 10 to 13) students in government registered secondary schools in Hong Kong during the academic year 2020-21 are qualified for nomination. The Grand Prize category is open for Forms 5 to 6 (Grade/Year 11 to 13).
The names of shortlisted students and finalists will be announced in May and late-June 2022.
Sign up for the YP Teachers Newsletter
Get updates for teachers sent directly to your inbox
Sign up for YP Weekly
Get updates sent directly to your inbox