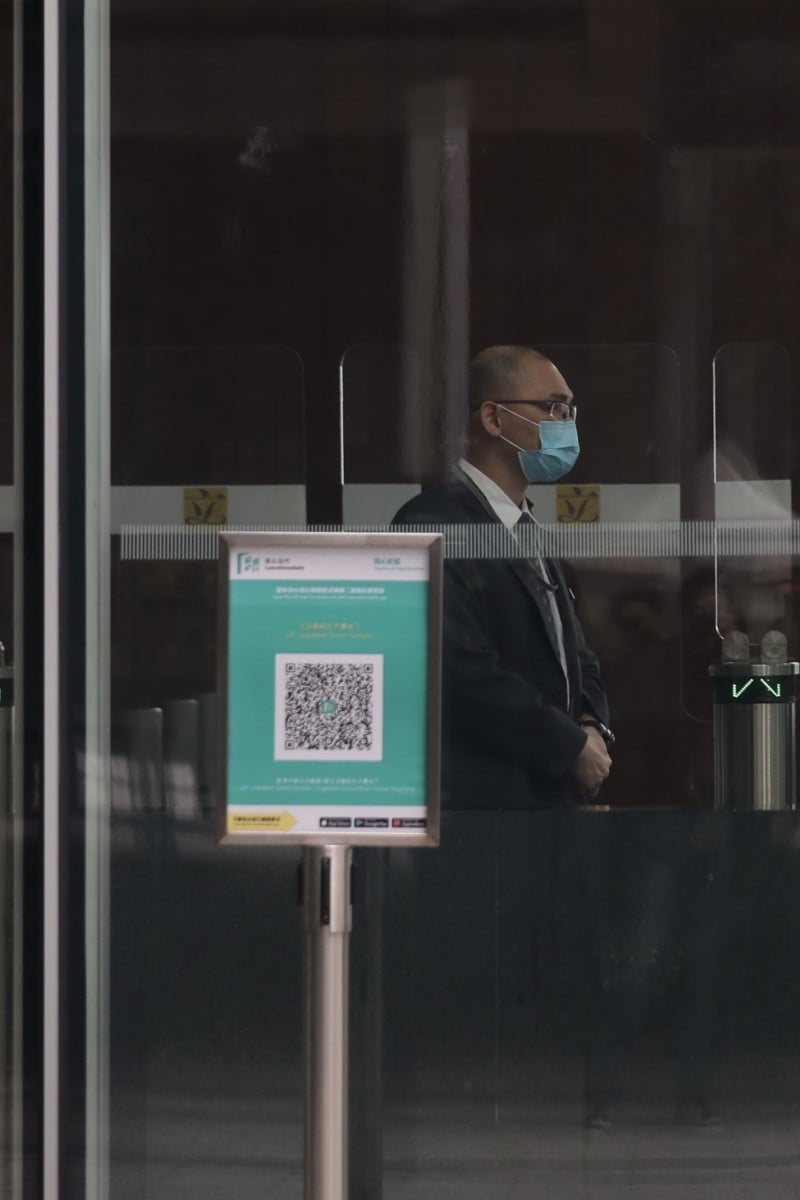 The scheme, set to launch on Thursday, allows only vaccinated or exempted residents to enter specific premises, with some exemptions

Venues deemed high risk, such as restaurants, will require staff to actively check patrons' inoculation or exemption records for entry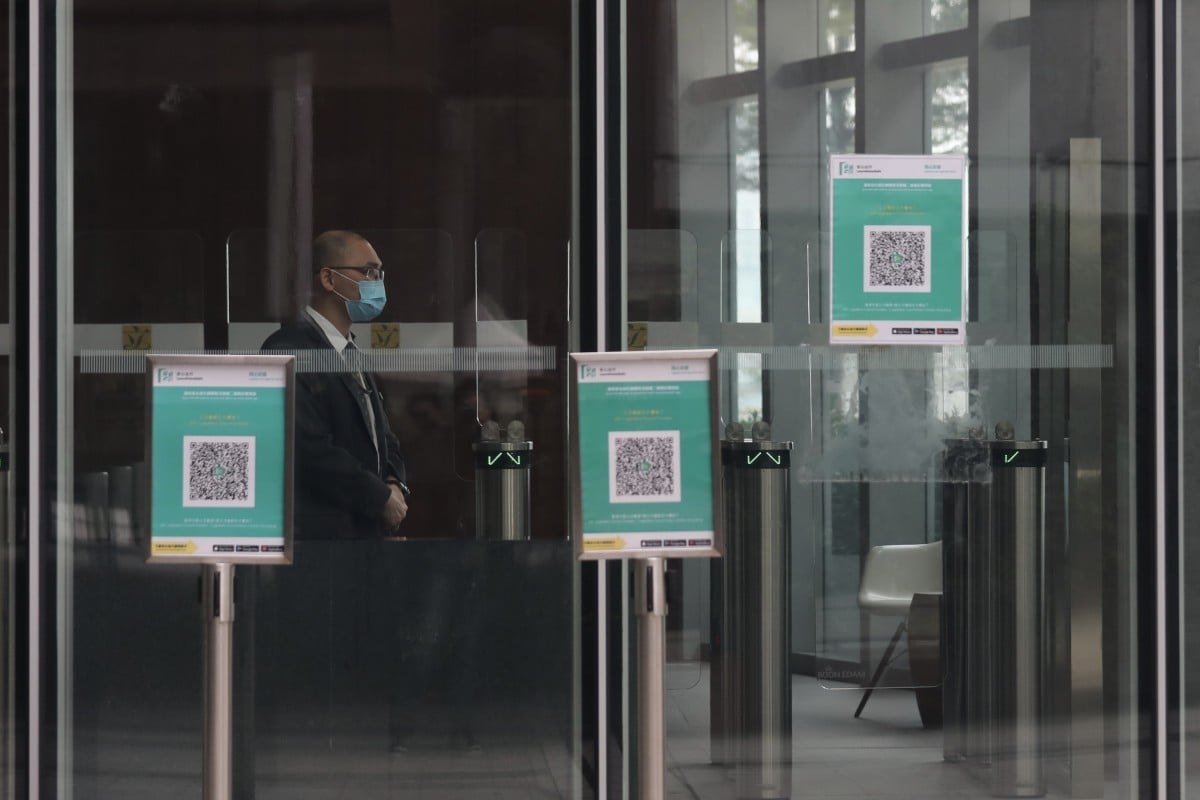 The vaccine pass scheme, set to launch on Thursday, allows only vaccinated or exempted residents to enter specific premises, with exemptions in certain instances. Photo: Xiaomei Chen
Hong Kong's vaccine pass scheme will come into effect on Thursday, meaning residents will be required to show proof of inoculation upon entering government venues and 23 other types of premises.
Here's a look at how the scheme will work in Hong Kong.
Covid fifth wave overwhelms Hong Kong's healthcare system
What is the vaccine pass scheme?
It is a programme which allows only vaccinated or exempted residents to enter specific premises, including restaurants, shopping centres, wet markets and supermarkets. Use of the government's "Leave Home Safe" risk-exposure app is required for entry.
The government has said this will help ease pressure on the health care system amid a surging fifth wave of coronavirus infections.
The unvaccinated will be barred from entering the premises in question.
The scheme will soon be extended to schools, public hospitals, government offices and care homes for the elderly and disabled.
It has so far not been applied to MTR trains or other public transport.
The requirements for the pass will be tightened in three stages, from a single jab initially, to two doses for adults and one for 12- to 17-year-olds by the end of April. In the final stage, from the end of June, all adults who were inoculated more than nine months ago will need to get a booster shot, while 12- to 17-year-olds will have to receive a second dose six months after the first.
How the city's social-distancing restrictions hurt restaurants and gyms
How will it work in practice?
Residents have to present a paper vaccine certificate or upload an electronic one to the "Leave Home Safe" app or other government apps to create a QR code as proof of inoculation for entry.
Premises will be split into two types, those that require active or passive checking of vaccination records.
Venues deemed higher risk, such as restaurants and clubhouses, will require staff to actively check patrons' inoculation or exemption records and customers must scan a QR code before entering. This will help contact-tracing efforts.
Contact tracing and testing is one of the city's key ways of fighting against the coronavirus. Here, people queue in the rain at a makeshift testing centre. Photo: Reuters
Shopping malls, supermarkets and wet markets are only subject to passive checking, which means providing vaccination records when asked by enforcement agents. This is similar to carrying a HKID card and being subject to spot checks by police.
The "Leave Home Safe" app has also been upgraded for easy display of vaccination QR codes, and can support the uploading of medical exemption certificates.
How Omicron brought down Hong Kong
Residents who have uploaded a vaccination record or medical exemption certificate by using a QR code will no longer need separate ones.
Machines installed at restaurants to scan QR codes will emit sound alerts as to whether a patron's inoculation or exemption record is valid.
A blue QR code means the record has been uploaded, while the display will turn red if neither document is provided. Venues will also accept paper vaccination records.
Who is exempt from the vaccine pass scheme?
Residents do not have to show their vaccination records if they are:
entering a venue to buy takeaway or retrieve belongings

getting tested for Covid-19 or vaccinated

attending government, legal or medical appointments

passing through shopping malls to get to work or home

staying in hotels and guest houses
However, employees who work in venues subject to the requirement, such as shopping centres, will not be exempted.
Carrie Lam rules out mainland-style lockdown
Who can get a medical exemption certificate?
Residents who are ineligible for a Covid-19 vaccine because of age or health reasons can be medically exempt. They need to provide relevant proof from a doctor and will be issued with a certificate, which will carry a QR code.
The Department of Health has issued guidelines for private doctors on the various medical reasons that qualify for an exemption. The certificate is valid for 90 to 180 days.
Dr Gabriel Choi Kin, president of the Hong Kong Medical Association, said exemptions for patients included those with severe heart diseases, anaemia, high blood pressure and diabetes which should be brought under control before vaccination.
Some exemptions will be granted for people who cannot get the vaccine. Photo: May Tse
"There are clear guidelines, but they are not exhaustive, which do not include all medical conditions, and the situation could change," he said. "Doctors still have to make assessments based on the real situation."
Choi said only a few medical exemption certificates were issued so far, mostly to elderly people with chronic conditions.
All about Covid vaccines for kids
Will be my data and privacy be protected?
According to the government, data on the "Leave Home Safe" app is not personally identifiable and details such as names and ID numbers are not visible. The vaccine information stored in the app is encrypted and will be automatically erased after 31 days.
Mobile phone operators will not be able to access the data. The health department will only request the operator to unlock the app through a one-time password and send the encrypted data to the department's central database for contact tracing if there is a Covid-19 case at the venue.
The government has said the "Leave Home Safe" app does not have a tracking function as it only helps users record their visit history at different venues.
Is it time for Hong Kong to learn to live with Covid?
How will the vaccine pass be enforced? Is there a penalty if you use a false record?
Individuals will be prosecuted if they have passed off another person's vaccination record as their own, as the offence will be similar to that of using a false document.
Penalties, if any, for the person whose record was misappropriated would depend on the circumstances of the case.
Sign up for the YP Teachers Newsletter
Get updates for teachers sent directly to your inbox
Sign up for YP Weekly
Get updates sent directly to your inbox