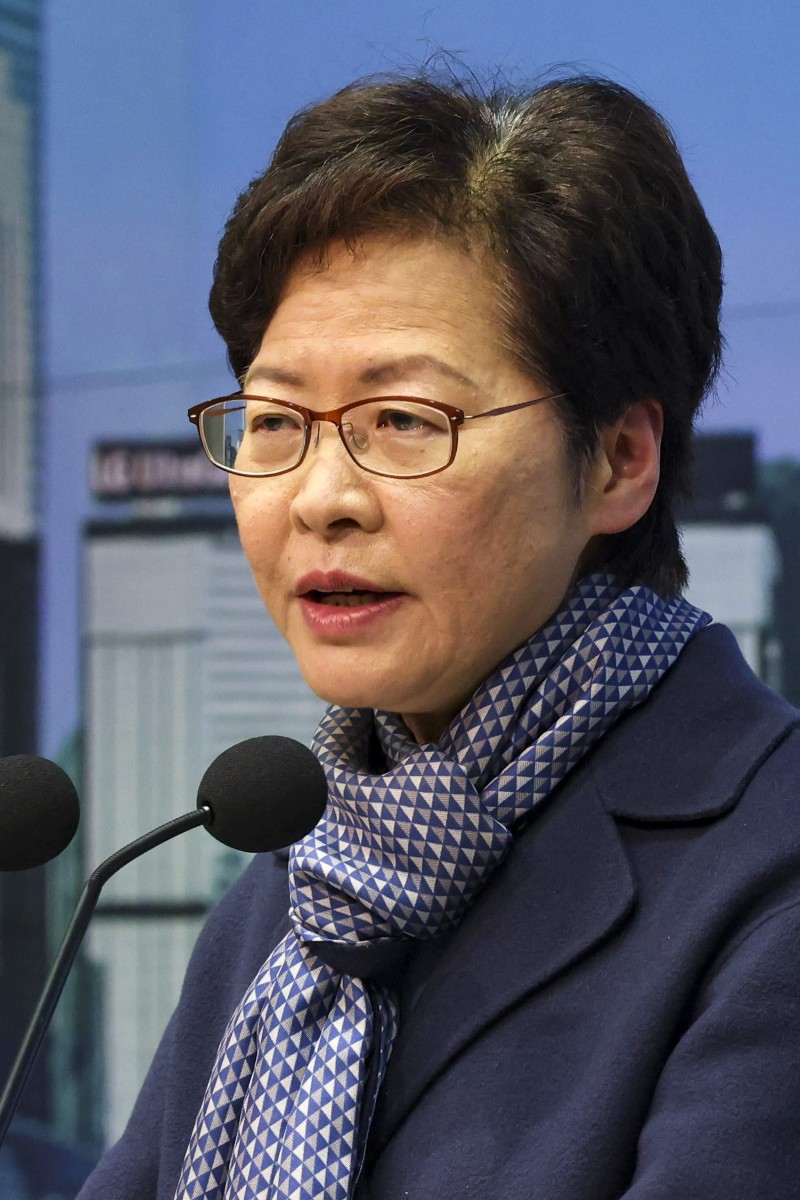 Chief Executive Carrie Lam announced that summer holidays will be moved to March and schools will be used as testing, isolation and vaccination venues

All Hongkongers will be tested for coronavirus three times, and the current strict social-distancing measures will remain in place until April 20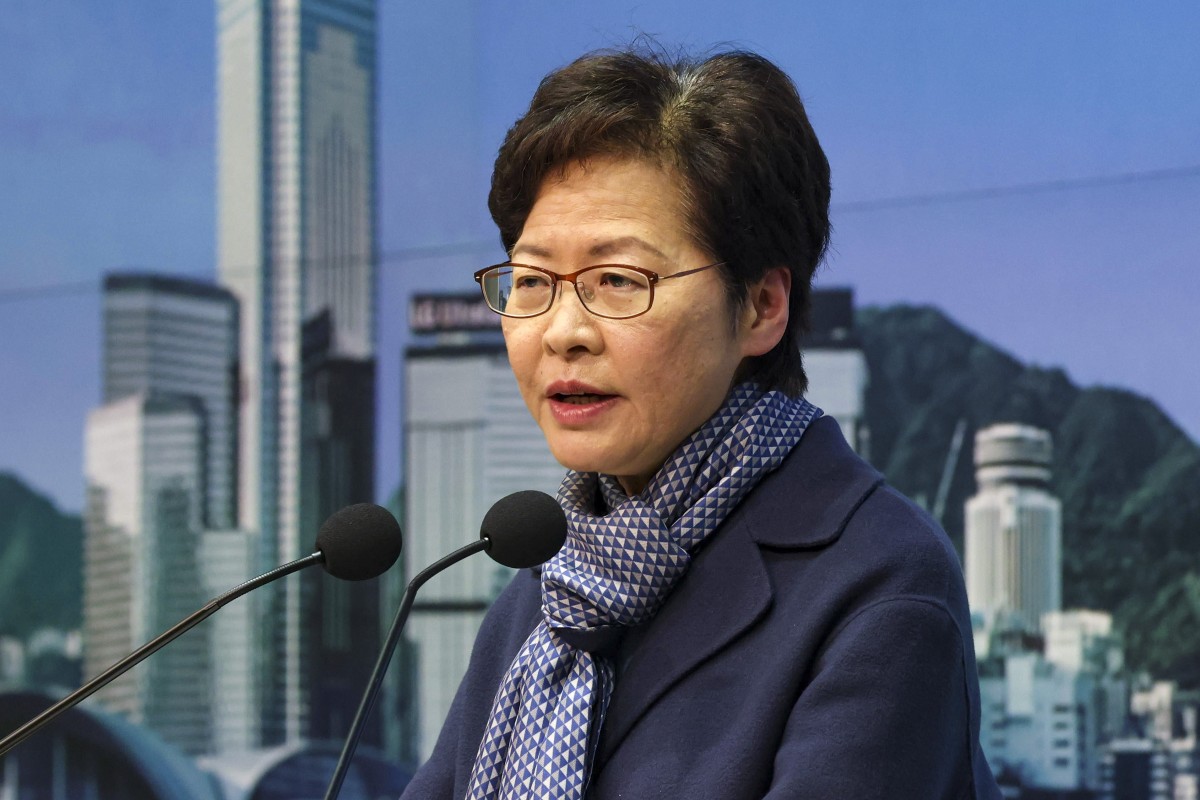 Chief Executive Carrie Lam announced that all schools will have their summer holiday in early March until April 18. Photo: May Tse
All Hong Kong residents will undergo Covid-19 screenings next month and students will have an early summer break as part of the city's roadmap to tackle the worsening fifth wave of infections.
Chief Executive Carrie Lam Cheng Yuet-ngor on Tuesday announced that all schools – which will be used as testing, isolation and vaccination venues – will have their summer holiday in early March until April 18. The city would continue to uphold its stringent social-distancing measures until April 20.
All about Hong Kong's vaccine pass scheme
Some rules would be further tightened, with only two people allowed per table in restaurants at lunchtime.
Flight bans on nine countries would also be extended immediately to April 20. The nine countries are Australia, Britain, Canada, France, India, Pakistan, the Philippines and the United States.
Lam revealed the measures after the city confirmed another 6,211 Covid-19 infections and a senior official warned that daily infections had increased 64-fold compared with the start of the month.
Patients with Covid-19 symptoms lay in hospital beds as they wait at a temporary holding area outside Caritas Medical Centre in Cheung Sha Wan. The explosion of cases has stretched the city's health care system to the limit amidst the fifth wave of the coronavirus outbreak. Photo: Felix Wong
On universal screening, residents would be tested three times within a short span, according to their birth years. With the support of the central government, the city would be able to set up at least a few hundred testing centres and do a million tests every day.
Rapid test kits and N95 masks would be offered to all residents for protection and so they could carry out their own screenings between tests.
Lam said universal testing was only possible with the support of the central government.
Covid fifth wave overwhelms Hong Kong's health system
"The fifth wave was so fast and furious and far beyond our ability to cope. The central government – serving as Hong Kong's backbone as always – has agreed to support us right away," she said.
Earlier, Dr Chuang Shuk-kwan, head of the Centre for Health Protection communicable disease branch, said the confirmed figures were constrained by the capacity of public laboratories, and revealed that actual infections detected by public and private facilities across the city in the past 24 hours reached 8,013.
Chuang said she had reviewed this month's figures, and found that the daily reported figure had risen from 126 on February 1 to 8,013, representing a 64-times increase.
"Citizens must keep their vigilance up, refrain from going out, and work from home," Chuang said.
The reported figure refers to the total number of all infections, both confirmed and preliminary, detected by private and public facilities on a particular day, but authorities do not count those found on previous days but yet to be confirmed.
How the city's social-distancing restrictions hurt small businesses
The Hospital Authority said 39 more Covid-19 patients had succumbed to the virus, including seven whose deaths were not reported earlier because of backlogs. They were aged between 45 and 103 years old.
Dr Lau Ka-hin, a chief manager at the authority, said the youngest victim was a bed-bound care home resident with underlying illnesses.
Nineteen patients, aged 56 to 95, were critically ill, while 30 people, aged 56 to 95, were in a serious condition.
The city's infection tally now stands at 66,574, with 360 related deaths.
Sign up for the YP Teachers Newsletter
Get updates for teachers sent directly to your inbox
Sign up for YP Weekly
Get updates sent directly to your inbox