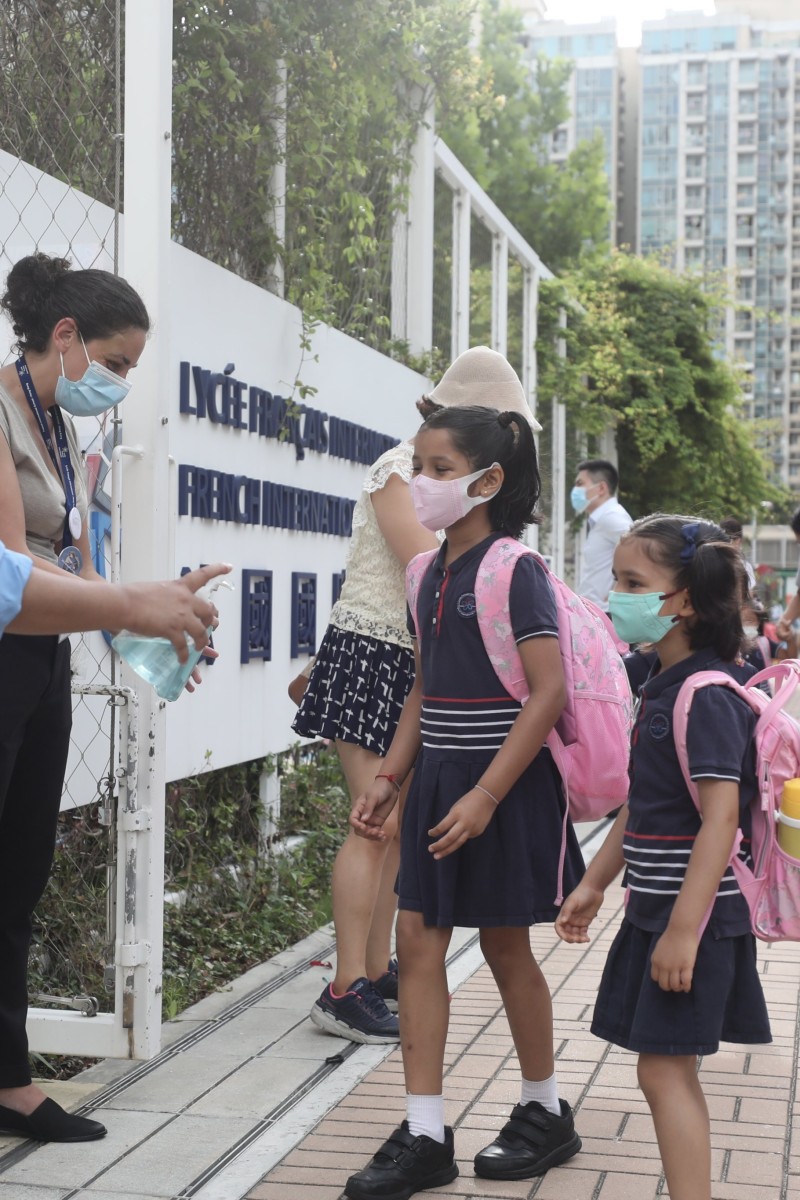 Local and international school heads meet bureau officials to express concerns about summer break being advanced to March to free up campuses as part of city's mass Covid-19 testing plan

They say authorities were receptive to allowing international schools to continue with their schedule and older students prepping for university exams to continue with online classes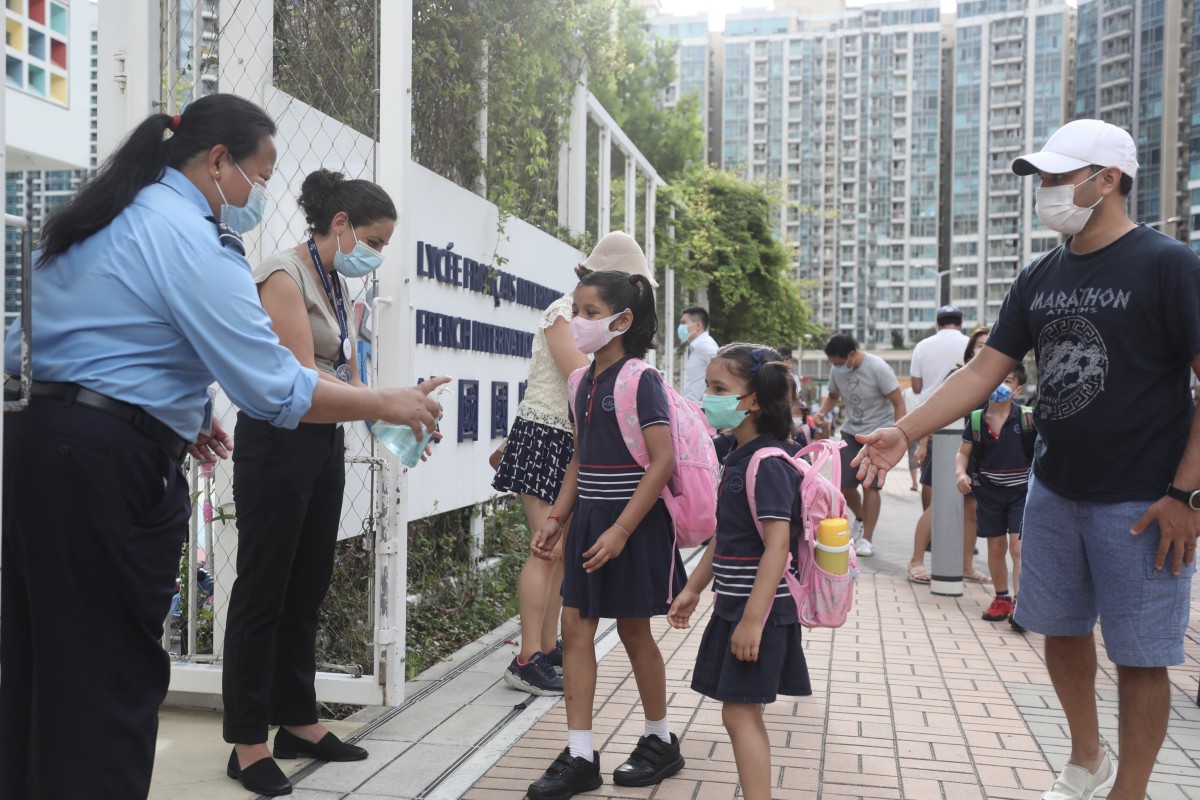 Schools will start their summer holiday in early March, with the break stretching until April 17. Photo: Xiaomei Chen
International and senior students could be allowed to continue their studies online in March and April, when the rest of Hong Kong's pupils begin their summer holidays under a timetable revised due to the Covid-19 pandemic, after school heads raised strong concerns over disruptions to learning.
Local and international school heads reported on Wednesday the likely concession following discussions with education officials, a day after Chief Executive Carrie Lam Cheng Yuet-ngor announced school campuses would be used for compulsory virus testing, isolation and vaccination.
To free up the much-needed space as the city combats a record-setting wave of infections, schools were told to hold their summer from early March until April 17. The last day of the school year will then be pushed back to August 12, while the new term will begin in September as usual.
Hong Kong students and teachers say bringing forward summer holidays will disrupt their learning and add to workload
The announcement stunned the education community, which argued the new timetable would add to workloads and disrupt teaching schedule.
Lau Chun-hung, chairman of the Hong Kong Subsidised Secondary Schools Council and a secondary school principal, said schools heads told the bureau on Tuesday that online classes were needed for Secondary Six students who were preparing to sit university entrance exams in April. He described the officials' response as positive.
A number of international schools told their students and parents that they would urge the Education Bureau in a meeting on Wednesday to allow them to conduct online classes, with one proposing to cancel external exam arrangements if authorities rejected their request.
Hong Kong pupils have been forced to learn from home for extended periods during the pandemic. Photo: Robert Ng
The schools told parents in notices that same evening that the bureau had agreed to give them flexibility with the learning arrangements.
Belinda Greer, chief executive officer of the English Schools Foundation, said the bureau was straightforward in its offer.
"They were also clear that the proposed period of compulsory universal testing would require schools to take some kind of extended holiday during March and April," she said, adding the foundation would be committed to working with the bureau to minimise disruption to learning.
Omicron has overwhelmed Hong Kong's public health care system
Singaporean International School Hong Kong also reported a positive response to their demand for online classes.
"There is flexibility being considered for students taking the international examinations … they [Education Bureau] will give us an update on their final decisions next week," the school said in a notice to parents.
The Independent Schools Foundation informed parents it had informed the bureau about the needs of staff and plans made for travel and family reunions during summer months.
Belinda Greer, chief executive officer of the English Schools Foundation. Photo: May Tse
The foundation intended to continue with online learning in March and April and maintain the current school calendar, subject to the advice of the bureau, which it said had expressed willingness to consider the special circumstances of the international school community.
German Swiss International School and Discovery Bay International School reported similar positive responsive from the bureau, which would provide more information next week.
Victoria Kong, a 15-year-old girl studying at Yew Chung International School, agreed schools should continue with online lessons.
"It seems illogical to cancel schooling as a whole and start 'summer' holiday so early, since we are on Zoom and not at school anyways. So, we can let the government use our school campus for testing while continuing our education online," Kong said.
Carrie Lam rules out mainland-style lockdown as Hong Kong battles Covid fifth wave
Dianna Ng, a parent of a Secondary One pupil at Singaporean International School, said she was furious over the city leader's abrupt halt to the academic term.
"The kids are used to [online classes] and homework were being handed in and tests and exams were all going on. The students and the parents are used to it," Ng said.
She lamented paying HK$200,000 (US$25,635) in school fees simply for online classes, adding that the school bus fares had not been refunded even though her child did not need to go to school physically.
All about Hong Kong's vaccine pass scheme
Ng, a Singaporean citizen, said the strict Covid-19 measures had prompted her to consider leaving Hong Kong, adding other parents she knew shared the sentiment and some had already left.
"I have been in Hong Kong for 28 years and it is the first time I am considering leaving Hong Kong," she said.
A bureau representative said it would consider how flexible arrangements could be worked out for the international schools after considering their different needs and circumstances and would make an announcement shortly.
Sign up for the YP Teachers Newsletter
Get updates for teachers sent directly to your inbox
Sign up for YP Weekly
Get updates sent directly to your inbox