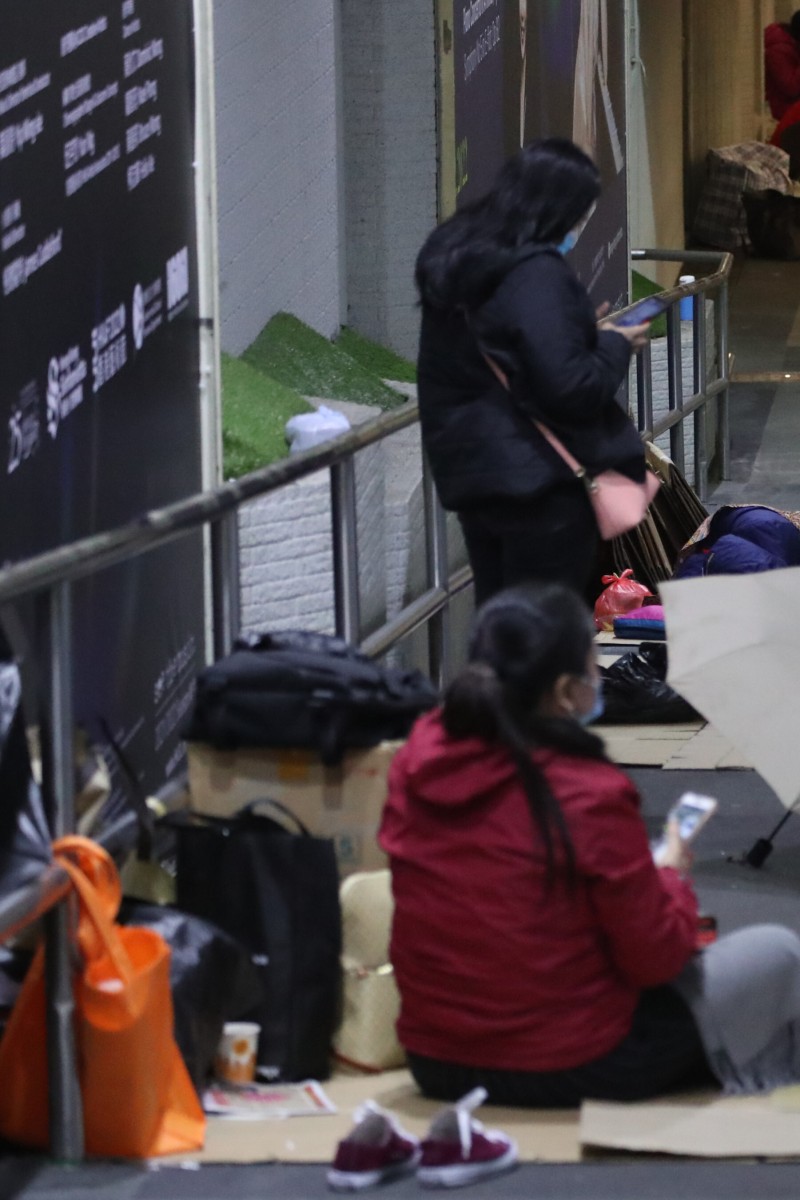 Amid Hong Kong's fifth wave of Covid-19, charity founded by domestic worker is helping others with nowhere to go
Social Justice for Migrant Workers, founded in 2019 by Marites Palma, aids domestic helpers by raising funds, offering health programmes, among other forms of support

Palma says the NGO has assisted about 20 helpers who were fired and forced to stay outside, or were stranded in the city because of a positive Covid-19 test result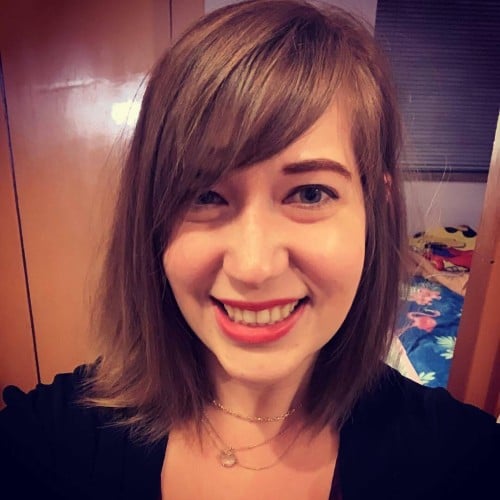 Dannie Aildasani is the Web Editor for Young Post. She has previously lived and worked in South Korea, Ecuador and the United States, and has a Master's degree in International and Public Affairs from the University of Hong Kong. She specialises in topics related to health and wellness, relationships, international relations and US politics and history.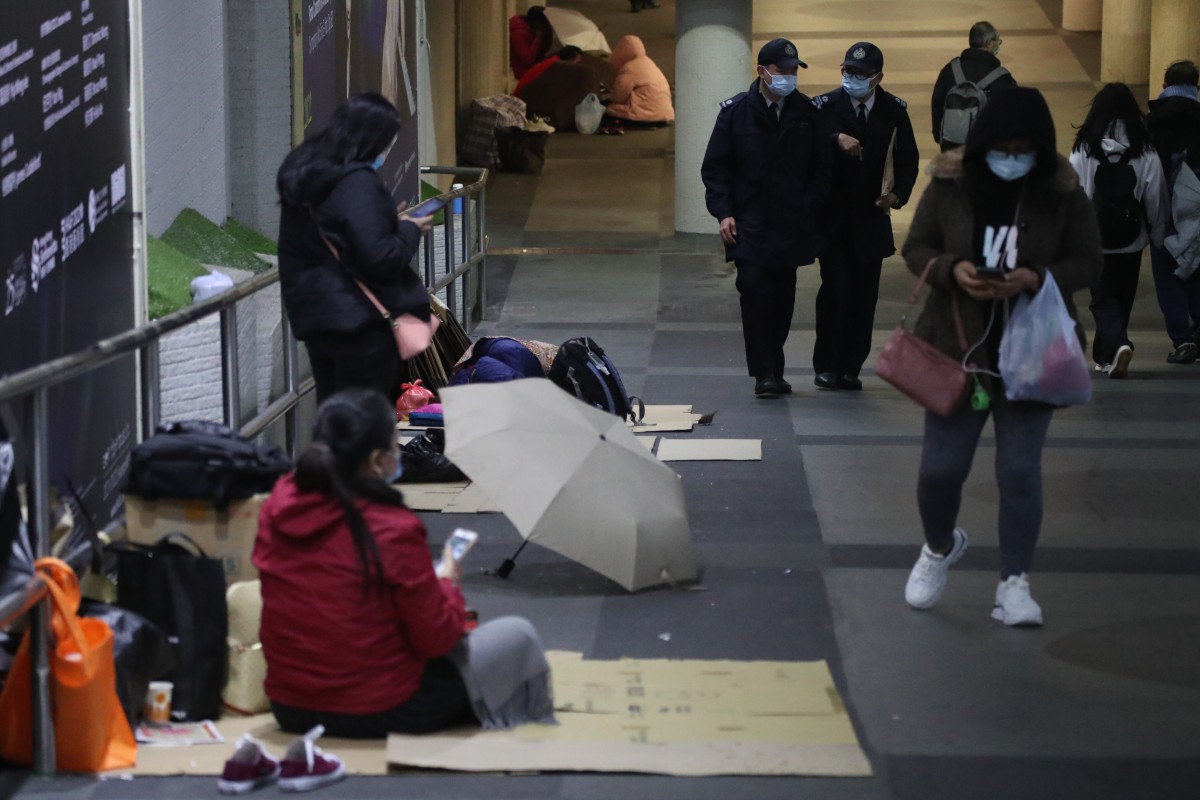 Domestic workers' responsibilities during the coronavirus pandemic have increased as their employers work from home. Photo: Edmond So
With multiple reports in the past few weeks of domestic workers who have tested positive for Covid-19 and have been forced to sleep on the streets in Hong Kong, one local charity led by a migrant worker is doing what it can to help.
During the city's fifth wave of the coronavirus pandemic, domestic helpers have been especially vulnerable, with some saying they were fired from their jobs after contracting the virus.
"It is illegal to terminate a helper because of illness, and we will assist them to fight these cases," said Marites Palma, 47, a migrant worker and founder of Social Justice for Migrant Workers (SJMW).
Hot Topics: Hong Kong's public health care system on the brink
With about 100 active members, SJMW assists domestic helpers and other migrant workers, responding to cases of poor working conditions, as well as violence and harassment at the hands of employers and employment agencies.
Palma said the NGO had helped about 20 domestic workers who were fired and forced to stay outside or who were stranded in Hong Kong because of a positive Covid-19 result. It had also provided essentials to about 50 helpers who contracted the virus but were still in their employers' homes.
"A helper tested positive for Covid, and her employer locked her in her room and wouldn't feed her properly. She was desperate for nutritious food and warm drinks. She was messaging us and begging for help," Palma said.
"We had someone who provided food and supplies, but the employer would not allow them to deliver it because she was scared to let the building know that someone in her flat was ill."
Marites Palma (left) and other volunteers collect fruit, masks, hand sanitiser and other essentials for newly-arrived domestic workers undergoing quarantine. Photo: Marites Palma
Domestic workers have also been subject to social-distancing fines, and Palma said it felt like they had been unfairly targeted.
On February 13, soon after the government reinstated rules limiting gatherings to two people, police handed out 17 HK$5,000 penalties for breaking the rule – all of which went to domestic helpers.
"Whilst we do not encourage flouting the law ... it seems unfair that helpers – who have nowhere to go on their days off other than public outdoor spaces – have been targeted in this way," Palma said, adding that the HK$5,000 fine was equal to about one month's salary for many domestic workers.
Hot topics: Hong Kong freezes domestic worker wages for second straight year
Before these recent developments, SJMW had already been on the front lines, aiding helpers throughout the pandemic.
"During the first few waves of Covid, some of us were not allowed to meet friends or go to church on our days off, as employers were concerned that we may contract the virus," Palma said.
"Many domestic workers do not have private living spaces in their employer's homes, and some even had to work on the days they were not allowed out."
Domestic workers say they have been unfairly targeted by social-distancing fines. Photo: Dickson Lee
Hong Kong's strict travel restrictions also mean many domestic helpers have not been able to easily visit their families for about two years.
"This is heartbreaking, especially as most of us have young children or elderly parents back home," Palma said.
SJMW also provide essentials for newly-arrived workers undergoing the city's mandatory quarantine, as they often do not receive supplies from employers or agencies.
Palma started the organisation in 2019 because of her own experiences, saying that while she now had supportive employers, previous ones were abusive and exploitative.
Opinion: Hong Kong needs to do more to protect the city's domestic helpers
"Migrant domestic workers are more vulnerable to violence and harassment, and lack many of the basic protections given to other workers in Hong Kong," she said. "I wanted to do something to change our situation and to empower our community."
In 2019, she joined a fellowship programme at Resolve, an NGO which works with emerging leaders from marginalised and under-represented communities in Hong Kong. This gave her the tools she needed to establish SJMW soon after.
The group partners with other charities, churches, as well as the labour attaché at the Philippine consulate.
Besides assisting domestic workers affected by Covid-19, they also raise funds for helpers who are sick, terminated because of illness, or need help fighting an employment case or returning home. Their members visit people in hospitals, accompany them to appointments, and bring them warm clothing, food and other necessities.
Social Justice for Migrant Workers has about 100 active members. Photo: Marites Palma
Most of SJMW's funds actually come from other migrant workers.
"They are also low-paid but have enough compassion to try to help," Palma said.
While moving to Hong Kong as a domestic helper does present financial benefits, their wages and working conditions are not protected in the same way as other workers in the city.
"We are tied to living with our employers – often in conditions that flout regulations about private, suitable living spaces," Palma said. "This 'live-in' rule can expose us to abusive situations."
Your voice: Migrant domestic workers deserve our respect (long letters)
Since their visas are tied to their employers, it can be difficult to leave these abusive situations, as they often owe money to employment agencies as well.
"I have seen cases where helpers are given scraps of food leftover from the employer's meals, or are given only mouldy white bread and instant noodles," Palma said. "I have seen photos of the places they are given to sleep, on the kitchen floor or in the hallway or bathtub."
There are also many misconceptions about helpers.
Face off: Should Hong Kong raise the minimum wage for domestic workers?
"Because we come from poorer countries and ... undertake domestic work, we are often perceived as lower class," Palma said. "[But] many of us are teachers and nurses, university graduates and professionals.
"Some of us are not, but we ... have made the agonising decision, out of economic necessity, to leave behind our homes and our families, to live in someone else's home and do the work that they cannot or will not do."
Recently, SJMW has also started offering health education sessions and cancer screening events, pairing up with organisations like the Hong Kong Breast Cancer Foundation.
Social Justice for Migrant Workers holds its breast cancer screenings with the Hong Kong Breast Cancer Foundation. Photo: Marites Palma
"We see too many cases where helpers have advanced cancer that could have been discovered earlier, but a lack of screening and health education, as well as fear, stopped them [from] getting help sooner," said Palma.
Palma knows migrant workers are crucial for Hong Kong society, even if that is not widely recognised.
"Without migrant domestic workers, most Hong Kong families would not have the economic benefits that come from both parents working, and many would not have the freedom from childcare duties, or caring for elderly relatives," Palma said.
"We are brave and enterprising and strong."
Migrant workers in need of help can message the group on Facebook, and those who want to get involved can email [email protected].
Sign up for the YP Teachers Newsletter
Get updates for teachers sent directly to your inbox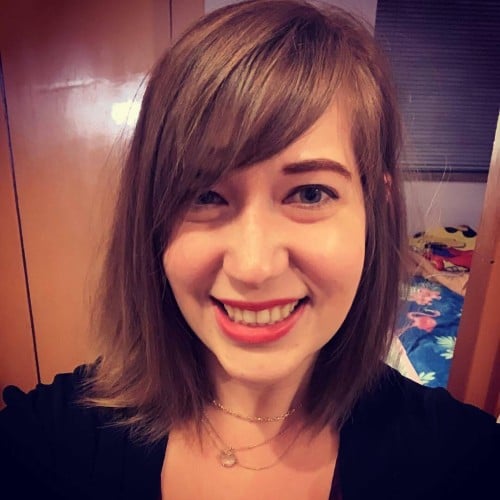 Dannie Aildasani is the Web Editor for Young Post. She has previously lived and worked in South Korea, Ecuador and the United States, and has a Master's degree in International and Public Affairs from the University of Hong Kong. She specialises in topics related to health and wellness, relationships, international relations and US politics and history.
Sign up for YP Weekly
Get updates sent directly to your inbox