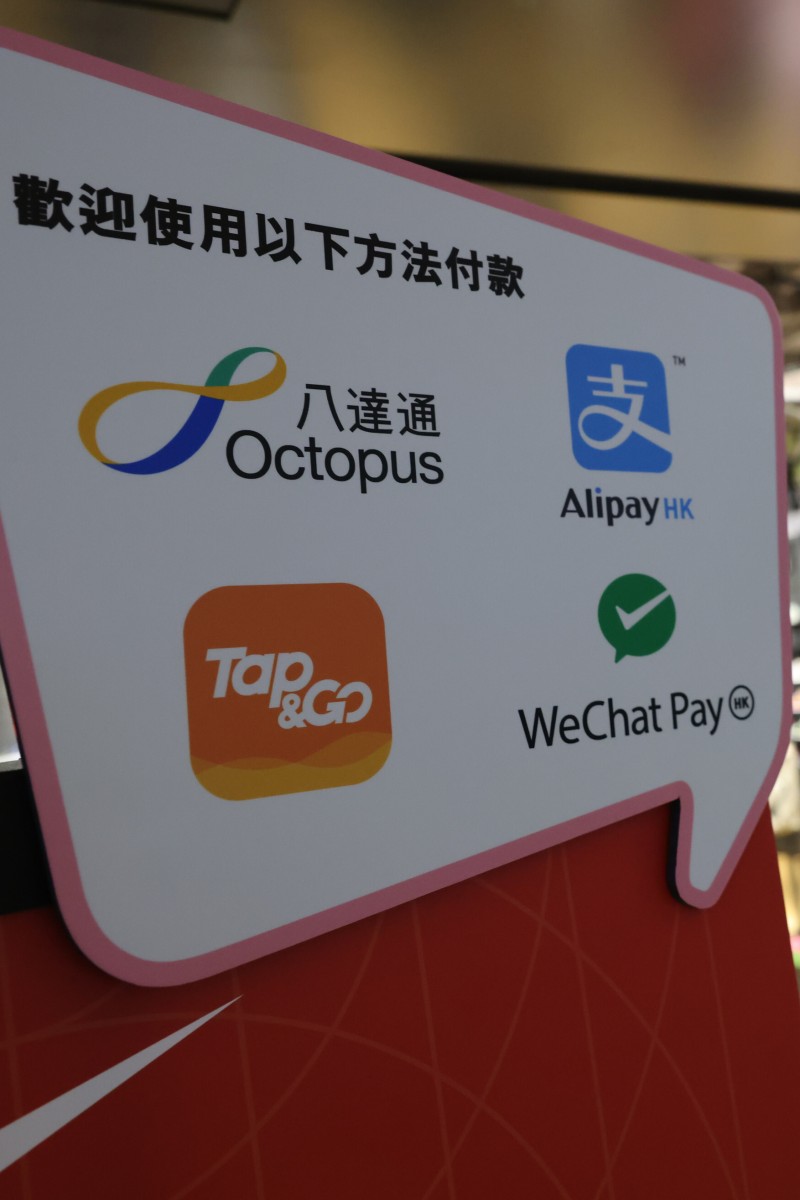 The city's government has announced another round of consumption e-vouchers, this time valued at HK$10,000

However, concern groups, politicians and residents worry about how effective this scheme will be in benefiting all of the city's residents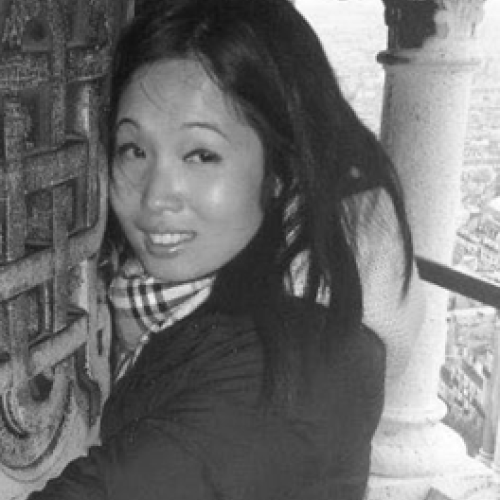 Doris worked in educational publishing, including the BBC and Cengage prior to joining the Post in 2018. She specialises in creating graphics and digital learning content, and has a particular interest in issues related to mental health and wellness.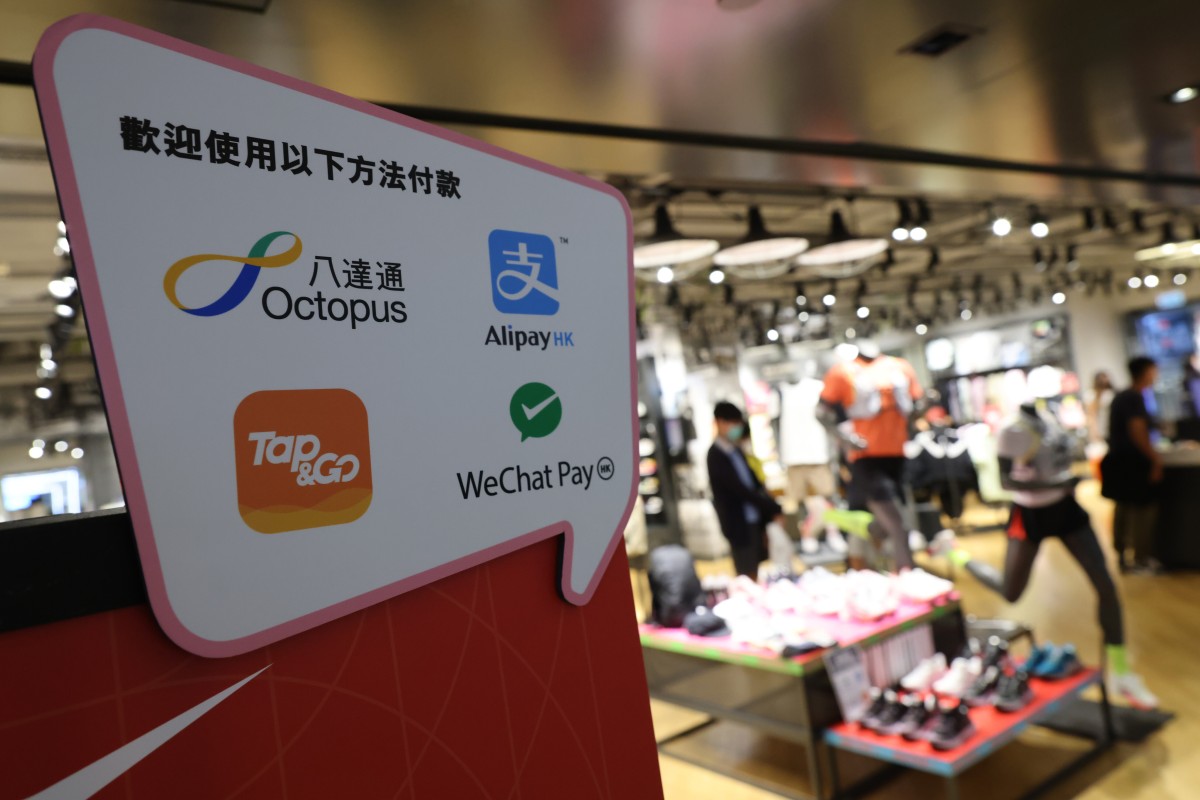 The electronic payment platforms for last year's consumption voucher scheme were Octopus, AlipayHK, Tap & Go and WeChat Pay HK. Photo: May Tse
Hot Topics takes an issue that's being discussed in the news and allows you to compare and analyse different news articles and viewpoints on the subject. Our questions encourage you to examine the topic in-depth and can be used on your own, or with a friend.
Context: Hong Kong government announces HK$10,000 e-voucher handouts
Financial Secretary Paul Chan Mo-po revealed during last month's budget speech a basket of relief measures for individuals and businesses. A repeat of last year's e-voucher scheme is among the highlights.
Under the plan, 6.6 million eligible residents will be able to receive HK$10,000 worth of digital vouchers through electronic payment platforms. The money can be used in restaurants and shops, and on public transport.
Eligibility for the vouchers remains the same as last year's. This means new immigrants from mainland China and permanent residents aged 18 or above are qualified.
Face Off: How helpful will the HK$5,000 vouchers be?
Chan said the previous round of digital coupons cost the government HK$36 billion and boosted growth by at least 0.7 per cent. The bill for the latest round is estimated to reach HK$66.4 billion and is projected to boost the economy by 1.2 per cent.
"Hong Kong residents, especially the grass roots, face financial pressure during this difficult time, so we hope they can spend the money on what they need," he said, adding the new round would last longer and people could take their time in spending the money.
Residents who signed up for last year's handout will automatically receive the first instalment of HK$5,000 in April. But for those who previously chose Octopus as their electronic wallet, they will receive HK$4,000 and HK$1,000 in two payments that month.
Last year's consumption voucher scheme offered HK$5,000 to eligible residents, while the government's next payout will be for HK$10,000. Photo: Nora Tam
People who did not register for last year's vouchers will have to apply this time around.
For the remaining instalment expected to be disbursed in the summer, every eligible Hongkonger would have to reapply, so that electronic payment systems which did not participate in last year's scheme could join, Chan said.
The existing payment platforms are Octopus Cards, AlipayHK, WeChat Pay HK and Tap & Go.
Other one-off measures to ease the financial strain of residents included a salaries tax cut of up to HK$10,000 for more than 2 million residents, rates concessions totalling as much as HK$5,000 for residential properties, a HK$1,000 electricity tariff subsidy for every household, and a fee waiver for university entrance exams.
Staff writers
Question prompts:
What will your family members spend most of their e-vouchers on, and why?

Why might some individuals find the multiple instalments of the e-vouchers payout inconvenient? Explain using Context and your own knowledge.

Identify the different groups of people that will benefit from the other measures mentioned in the last paragraph of Context.
Hot Topics: Domestic workers left out in the cold, nowhere to go
News: Concern groups call for cash instead of consumption vouchers for underprivileged
In response to the government's announcement to hand out HK$10,000 in digital vouchers to 6.6 million eligible Hongkongers, some concern groups and politicians argue cash would serve many struggling residents far better.
The Concerning Grassroots Housing Rights Alliance said cash handouts would have been more beneficial to low-income residents who could easily spend the money on rent and other bills.
Legislator and New People's Party member Regina Ip Lau Suk-yee, who is also a top adviser to city leader Carrie Lam Cheng Yuet-ngor, agreed that cash handouts were more preferable than e-wallet deposits although she too welcomed the initiative.
Electronic vouchers are not as useful as cash for low-income residents, argue concern groups. Photo: Winson Wong
"A large number of people are out of work or suffering income loss under the pandemic," she said. "Offering cash should be more helpful. And by issuing consumption vouchers, you are basically benefiting restaurants, retail shops and the electronic payment platforms."
Shop owners, on the other hand, had a mixed reaction to news of the handouts. Waye Chong, 32, who runs a Taiwanese food shop in North Point, said the scheme offered only a limited boost to his business.
"It is hard for us to compete with the big companies, and consumers have a low desire to spend during the pandemic," he said.
Chong called on the government to launch more direct funding or offer subsidies to small businesses if the pandemic failed to improve.
Explainer: One-fifth of Hongkongers live in poverty. Here's what you need to know
David Yeun Chun-kit, 32, a personal trainer, welcomed the initiative as it eased some of the stress surrounding his job security. He said he planned to buy more personal protective gear with his vouchers.
A previous survey by the Democratic Party also found 70 per cent of 550 respondents preferred cash handouts.
However, Financial Secretary Paul Chan Mo-po said the main objective of the scheme was to boost local retail consumption. Unlike cash, vouchers cannot be spent on rent or taxes, nor can they be saved indefinitely.
"If the epidemic situation is not completely controlled and going out is not encouraged in April, you can choose to shop online," he said. "Or you can choose to spend it later. There is still plenty of time."
Staff writers
Question prompts:
Some have suggested that the government should give cash instead of vouchers to low-income residents. Identify ONE reason supporting this suggestion and ONE against it, and explain which argument is stronger.

Identify THREE types of shops that might have concerns about the digital consumption vouchers. Explain what ONE of their concerns could be.
Hot Topics: Everything you need to know about Hong Kong's waste-charging scheme
Harry's View. Graphic: SCMP
Question prompt:
The cartoon is based on last year's e-voucher scheme. How might these individuals react to the latest announcement of the HK$10,000 consumption vouchers? Explain your answer using News, Glossary and your own knowledge.
Hot Topics: Hong Kong's Covid-19 rules tough pill to swallow
Issue: Hong Kong finance chief acknowledges concerns over e-vouchers
During a radio programme last month, Financial Secretary Paul Chan Mo-po pledged to help those who took part in last year's voucher scheme but had cancelled their Octopus cards or deleted their electronic payment apps to get their first instalment on time in April.
"We hope to distribute the first half of HK$5,000 in vouchers to those greatly impacted by the epidemic as soon as possible. They have the flexibility to decide when to use it," Chan said.
But some callers who dialled into the radio programme were worried about being excluded because of changes to the electronic wallets they had registered.
Lack of clarity from authorities on lockdown has fuelled panic buying
"I replaced my Octopus card with the JoyYou card when I turned 60. Does that mean I can't get the first batch of money?" asked a woman named Wan, referring to the personalised version of Octopus that allows seniors to take public transport at a discount.
"I deleted the Tap & Go app after its chaotic delivery of vouchers last year. As I no longer remember my account number and password, what should I do?" asked another middle-aged woman named Lai.
In addition to Octopus, Tap & Go, AlipayHK and WeChat Pay HK were the other payment platforms recognised by the government to distribute the previous round of vouchers.
Chan conceded that the performance of certain platforms was "unsatisfactory" last year, and said his colleagues were working out how to allow those in similar situations to get their vouchers as soon as possible.
Some residents have complained about the performance of certain payment platforms used for last year's e-voucher scheme. Photo: May Tse
Separately, at a Legislative Council Finance Committee meeting, Chan was asked whether residents who registered for the scheme and had since emigrated would receive the vouchers. He told lawmakers the government would review the eligibility requirement after the April payment had been disbursed.
Jessie Wong Hok-ling, head of the budget and tax policy unit in the Financial Secretary's Office, said it was difficult for immigration authorities to determine whether a person leaving Hong Kong was equivalent to emigration.
She added that there would be self-declaration requirements to ensure the applicant lived in the city.
Staff writers
Question prompts:
Identify TWO situations mentioned in Issue that make it difficult for people to receive their consumption vouchers. Using Context, News and your own knowledge, elaborate on ONE more example which could complicate the digital voucher disbursal.

"Residents who have emigrated should have their vouchers forfeited." To what extent do you agree with this statement? Explain your answer with reference to News and Issue.
Hot Topics: Emigration's drain on Hong Kong's schools
Electronic payment platforms: refer to all apps and websites used to send and receive money through electronic or digital means, as opposed to cash or cheques which are a physical payment method

Last year's e-voucher scheme: refers to the HK$5,000 consumption vouchers payout announced in 2021. The vouchers were aimed at driving the city's economy and boosting the adoption of electronic payment systems. The vouchers could be used on public transport and at places such as retail stores, catering and service outlets, and locally registered online stores. Residents received the digital vouchers in two or three instalments depending on the electronic payment platform they chose, and were given at least five months to spend them.

Retail consumption: refers to the purchase of goods, usually in small quantities, directly by a customer who intends to use the products, not resell them

Tap & Go: a virtual wallet that stores payment card information on a mobile device, which links up with UnionPay and Mastercard payment services. Previously, the electronic payment platform received complaints from users that the "tap" function on the platform did not work when they tried to make payments.
Sign up for the YP Teachers Newsletter
Get updates for teachers sent directly to your inbox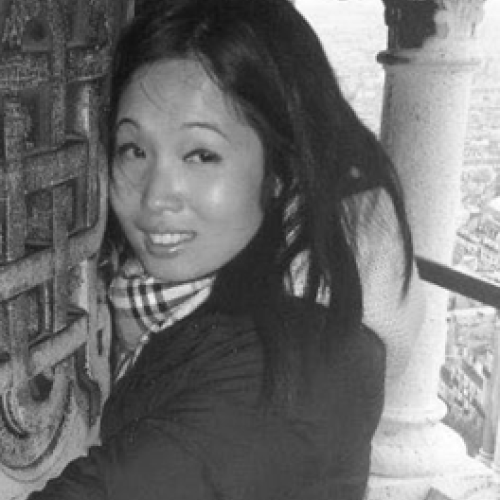 Doris worked in educational publishing, including the BBC and Cengage prior to joining the Post in 2018. She specialises in creating graphics and digital learning content, and has a particular interest in issues related to mental health and wellness.
Sign up for YP Weekly
Get updates sent directly to your inbox