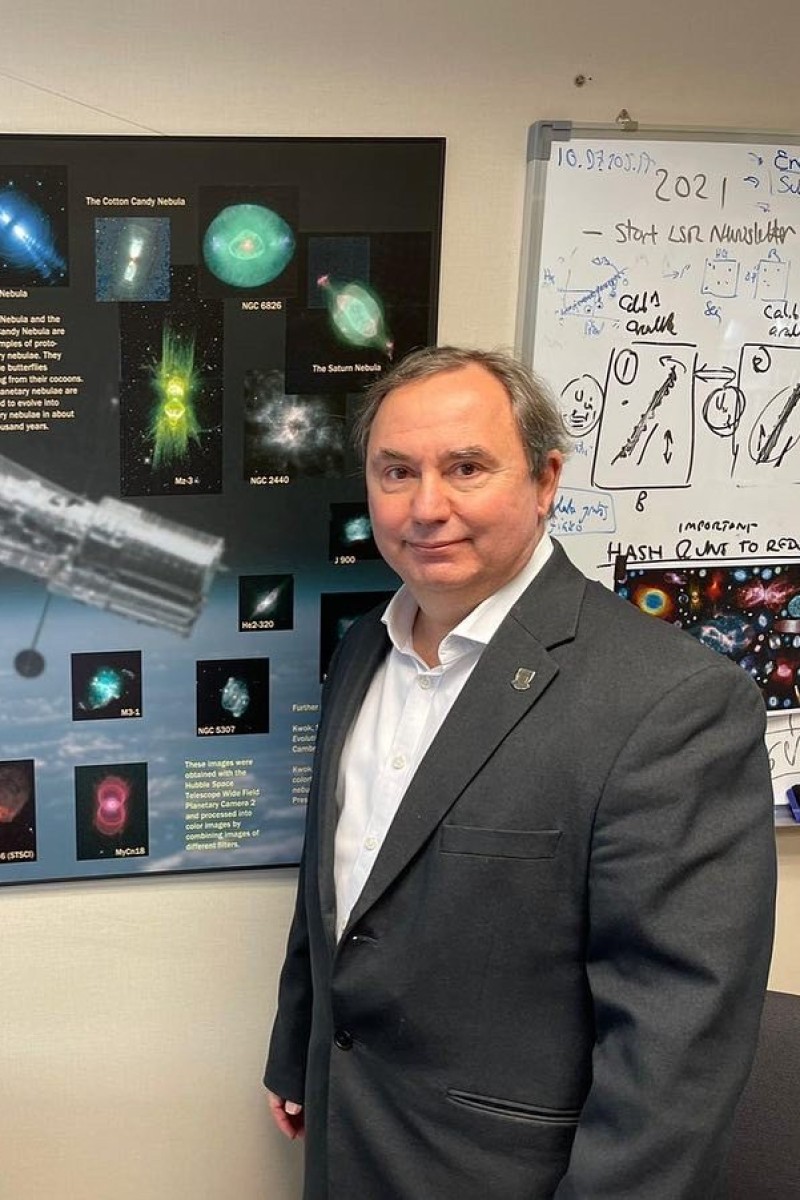 The initiative is run by the HKU Academy for the Talented, the HKU Laboratory for Space Research and the Orion Astropreneur Space Academy

Students can apply their interests in physics and other STEM subjects and apply it to real-world situations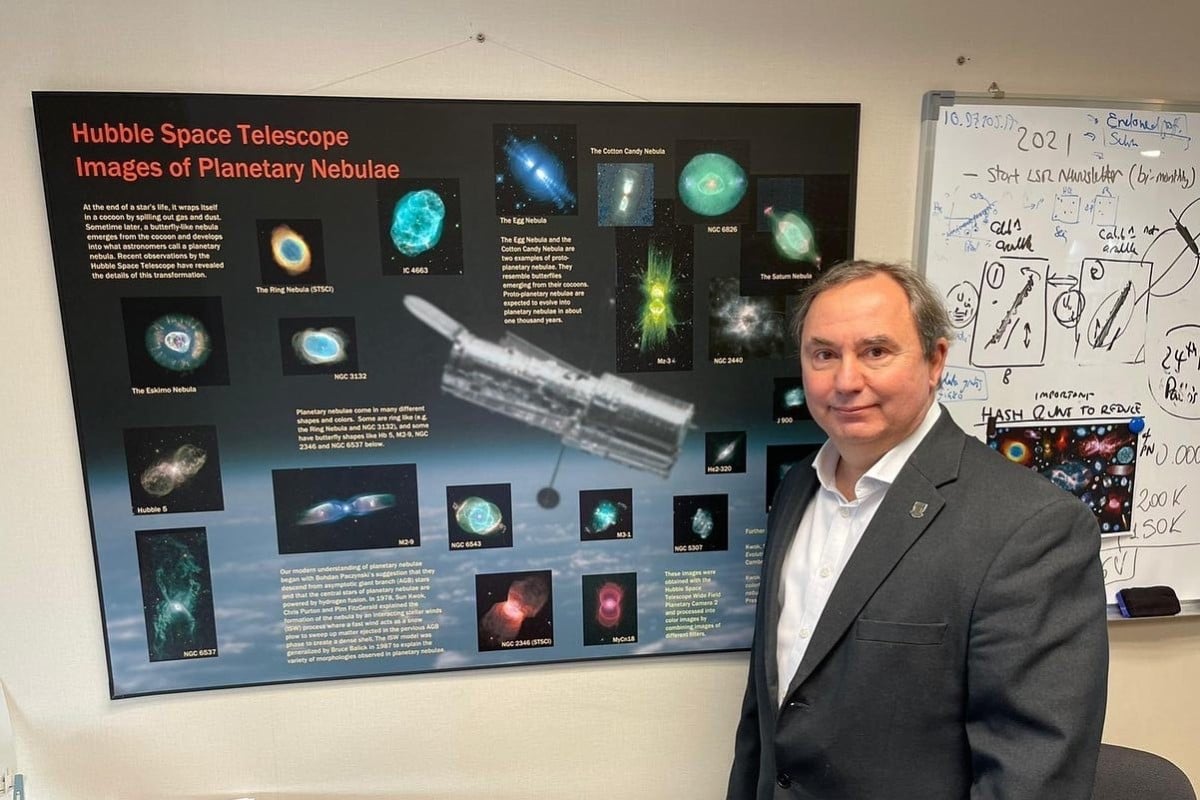 Professor Quentin Parker welcomes students and teachers from Singapore International School to the University of Hong Kong for the BEST programme. Photo: Handout
A bold new initiative is giving secondary students in Hong Kong the chance to learn about the wonders of space. Known as Best Economy for Space Technology (BEST) programme, it is jointly run by the HKU Academy for the Talented, the HKU Laboratory for Space Research (LSR) and the Orion Astropreneur Space Academy (OASA), and is proving both instructive and inspiring.
Participating students from 23 school teams are taught and mentored by HKU Academics and industry professionals on a range of topics which include space science, engineering and "astropreneurship". There are also sessions on the concept and mission of a CubeSat, a type of mini satellite used for space research, and on how to build a prototype with the help of computer-aided design tools.
"We encourage you to to become a space technology enthusiast; explore the future space ecosystem; stretch your imagination and train your mind to be the BEST it can be as you get to conceive, design and build your very own CubeSat," said Professor Quentin Parker, director of the HKU Laboratory for Space Research.
Participants from Carmel Pak U Secondary School discuss the design process and building a CubeSat.
"The BEST programme offers very interesting lessons and useful knowledge regarding CubeSat," said Tony Lui Ying-to, a student at Carmel Pak U Secondary School. "Learning about the CubeSat design process has been a fulfilling experience. My team received detailed feedback from our mentors, which helped us improve our project and gave us plenty to think about."
"During the BEST programme, I had the chance to apply my knowledge of physics to some very practical challenges," said Jovi Lau Yu-ching, who studies at Shung Tak Catholic English College. "That piqued my interest in other STEM subjects and encouraged me by showing how classroom learning can be put to good use in real-world situations."
Shung Tak Catholic English College students share ideas and plan how to proceed with the project.
Participants from St. Stephen's Girls' College are briefed on how to use computer-aided design tools to build and prototype a CubeSat.
Another student, Ashley Lau Lai-ching of St Stephen's Girls' College, realised during the programme that the right approach for anyone hoping to be an astropreneur is to ask questions, do detailed research, and be ready to tackle new challenges. "I truly enjoyed the time spent on research tasks and discussing our project with mentors and other team members," she said.
BEST programme is a guided, STEM-based, hands-on and immersive, interdisciplinary educational experience with a strong entrepreneurial edge. It allows students to unfold the unlimited boundaries of the NewSpace and explore how a CubeSat unravels solutions to global issues. For more details, please visit https://cubesat.hku.hk
Students share their fears and hopes through personal stories
Eight secondary school students share their personal stories to win the top awards in the University of Hong Kong (HKU) Life Story writing competition. At a time when much of the world was in lockdown, they shared their hopes, fears and experiences in heartfelt personal tales reflecting both courage and some justifiable concerns.
Jointly organised by the HKU Academy for the Talented and the HKU Guild, the competition attracted close to 70 impressive entries. The young writers were asked to submit stories on the theme of fear and hope. The best will be published in SLYCE, a prestigious international journal of creative writing overseen by HKU, which has been around for 20-plus years and was previously known as Yuan Yang.
The competition committee was led by Dr Page Richards, chair of creative writing and theatre at HKU's Department of English, and the prizes included essay awards, scholarships for programmes offered by the HKU Academy, and coaching in creative writing by HKU academics.
At the outset, Dr Richards gave an online masterclass for those intending to take part in the competition. The aim was to offer insights and comments designed to inspire the young writers to challenge themselves and expand their reach in terms of both discovery and surprise in telling their stories.
Richards said: "The writer Robert Penn Warren opens an invitation to us all to remember how far our life stories can reach, when they both stay near and open up our 'deep delight',
Tell me a story. Make it a story of great distances, and starlight … Tell me a story of deep delight
The students showed dedication not only to write and submit their own original works but then to revise, revisit, and discover their life stories as they evolved on the page. We were invited to see their worlds, and ours with them, freshly connected and bound with each other."
Agatha Tsang from St Paul's Convent School (Secondary Section) and Oscar Au from St Paul's Co-educational College.
Elizabeth Li from Marymount Secondary School; Andrea Chan from St Paul's Convent School (Secondary Section); and Lois Lam from St Mary's Canossian College.
Against the backdrop of the Covid pandemic, with all its attendant worries and disruptions, the competition invited students to reflect on and write about their contradictory feelings, changing aspirations, and enforced adjustments to various aspects of their daily lives. They were also encouraged to mention how the past 12 months had given them new perspectives and viewpoints.
"That session really opened my eyes by making me view not just writing, but also the world differently." said Ariel Yau Yeuk-laam, a student at Hong Kong Chinese Christian Churches Union (HKCCCU) Logos Academy. "Admiring a drop of dew, I now lift my head up to see a vast ocean of opportunities awaiting me."
Elinor Cheung from St Paul's Convent School.
For St Paul's Convent School student Elinor Cheung, the masterclass showed her that creative writing can be bold in conveying themes and ideas, but it is also important to "slow down" and include the kind of details that make a story special. "Through the examples provided, I learned to show what a character is experiencing instead of simply giving facts to help the reader empathise," she said. "That will stay with me forever."
Zakiyah Gabrielle Gadi from ELCHK Lutheran Academy.
Zakiyah Gabrielle Gadi, a student at ELCHK Lutheran Academy, noted that despite the downbeat tone of many news broadcasts and social media posts, she found hope while writing her story. "The competition gave me a reason to reflect and think about what hope really means to me," she said. "Along the way, I had a personal epiphany. I realised that hope is a universal thread within all of us that stitches humanity together. I now hope that whoever reads our stories can push the [darker] thoughts away and, as I did during the competition, find something special or extraordinary in each of their experiences."
Other student participants also noted how the competition had given them a chance to reflect on the lessons of the pandemic and articulate their feelings about the changes which have taken place. Often, this proved to be an eye-opening and emotional experience.
Established in 2011, the HKU Academy for the Talented is a membership-based programme that brings together international students from diverse backgrounds. The programme challenges members to better understand their intellectual potential while emphasising personal growth and development.
For more information, check out http://talented.hku.hk.
Sign up for the YP Teachers Newsletter
Get updates for teachers sent directly to your inbox
Sign up for YP Weekly
Get updates sent directly to your inbox