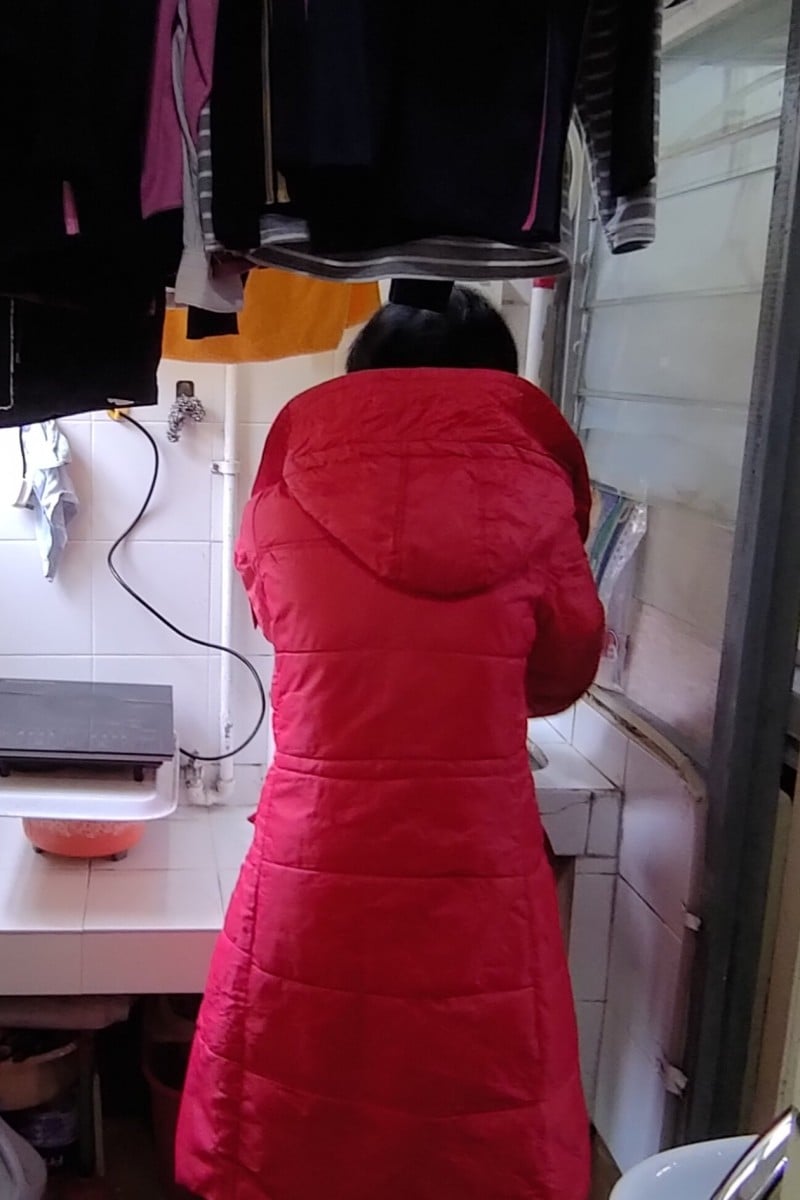 The Housing Authority says it will clear out Shek Lei interim housing by the end of 2022, but 79 of the households have not been offered units at public housing estates

All of the residents are from vulnerable groups, such as single parents or the elderly, and they risk losing a neighbourhood in which they have spent many years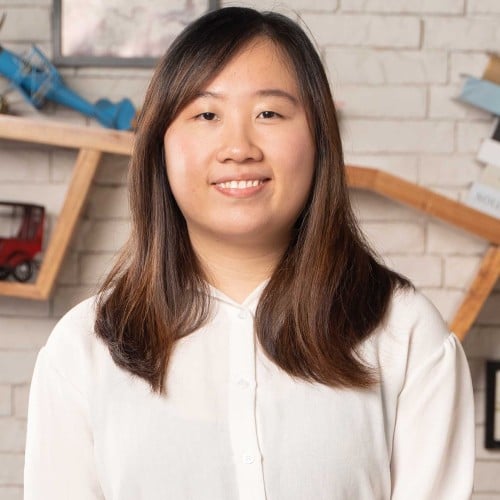 Sue joined the Post in 2021. She graduated from the University of Hong Kong with a double major in journalism and counselling.
Lau, 46, lives by herself in Shek Lei interim housing, where she is only a 10-minute walk away from where her ex-spouse and daughter reside. Photo: Handout
On the first day that Wing* moved to Shek Lei interim housing in Kwai Chung with her eldest daughter, she was already told the building would be demolished one day as it was too old and dangerous to live in.
Sometimes, when the 43-year-old was cooking, the paint on the ceiling would peel off, and on rainy days, the toilet would overflow.
But still, the single mother, who relies on about HK$7,000 (US$896) of social security allowance a month, said it was better than living in a subdivided flat. Every month, she only pays about HK$800 to rent two 120 sq ft units.
Plus, for the past seven years they have been living here, the family has developed a community with the other tenants.
Why a mother in subdivided flat was charged HK$4,100 for utilities bill
"We have a good relationship with each other," recalled Wing. "Both of my parents have passed away. So if anything happens, I rely on my close friends living nearby to help me take care of my [four-year-old twins]."
However, in 2020, the government announced it would clear out Shek Lei interim housing by the end of this year to build a new public housing estate.
Among the 329 affected households, 79 of them were not allocated units in public housing estates but were instead rehoused at Po Tin interim housing in Tuen Mun – including Wing's family.
"If I move to Tuen Mun, I have nobody to turn to," explained the mother of three, who applied for public housing in 2019. "I will need to move and find a new school for my kids. It is too expensive and difficult for me ... especially when I have two young children."
Blocks 10 and 11 of Shek Lei Estate were converted into interim housing in 1997. Photo: Sue Ng
The mother spoke to the Housing Authority multiple times about her situation only to be told that her reasons were not valid.
"I am not the most miserable one," said the single mother, explaining there were other families in more dire situations. "All I want is to be rehoused in Shek Lei, even if it's in an old building."
"The Authority and the public always interpret my request as trying to 'jump the queue', but I am just asking for appropriate resettlement."
"You can't just force us to move to Po Tin ... or you should treat every household equally by offering all of us a flat in a public housing estate."
The plight of Hong Kong families awaiting public housing
The buildings in Shek Lei and Po Tin are the last two interim housing flats remaining in Hong Kong.
Constructed as public housing in the 1960s, Shek Lei Estate's Blocks 10 and 11 were converted to interim housing in 1997, offering 1,970 units for homeless people waiting for public housing. Most of the residents were referred by the Social Welfare Department.
In 2020, the Housing Department released a document explaining that the two blocks would not be "structurally sustainable beyond 2022 without substantial structural repair or strengthening works", and that it was not "cost-effective" to maintain. The public housing estate that will be built there is expected to provide about 1,600 units by the end of 2028.
Young Post has reached out to the Housing Department for comments.
Hot Topics: No easy fix for Hong Kong housing crisis
Kwai Tsing district councillor Lam Siu-fai, who has been living in Shek Lei for more than 20 years, said most of the 79 affected households had expressed that the move to Po Tin was "unacceptable".
He noted that all of the residents were from vulnerable groups, such as divorced women and the elderly.
"Most of them have been in Shek Lei for years. They have already established a good rapport with people and found resources and support in the community. So being rehoused to Po Tin is a sudden blow," explained Lam.
Kwai Tsing district councillor Lam Siu-fai says most of the households being moved from Shek Lei to Po Tin will struggle with having to move so far. Photo: Sue Ng
The district councillor urged the government to accept the households' applications for the compassionate rehousing scheme, which arranges public housing units for families or individuals who have genuine and imminent long-term housing needs and no other feasible means to solve their problems.
"Can the government be more considerate in handling their cases? In fact, their biggest requirement is to be rehoused in Shek Lei or Kwai Tsing district," Lam stated.
Having lived in Shek Lei for 12 years, 46-year-old Lau* is one of the 79 affected households and is opposed to moving to Tuen Mun.
In 2010, Lau divorced her husband and moved to Shek Lei. Her ex-spouse lives with their 13-year-old daughter in Shek Yam Estate, which is just a 10-minute walk from where she lives. Whenever she has time, she visits her daughter with home-made food in tow.
Explainer: One-fifth of Hongkongers live in poverty. Here's what you need to know
But if Lau moves to Tuen Mun, her time with her daughter will be severely reduced. Just travelling back and forth would cost her three hours.
"My child also doesn't want me to move to Po Tin. It will cause a huge disruption in my life," said Lau.
She has also worked in a transport company in Tsuen Wan for more than seven years. If she were living in Po Tin, she would not be able to keep her job, and given her age, it would be tough to find a new one.
"I have been living here for so many years. I am familiar with the neighbourhood and all of the shops," Lau explained. "I only wish to be relocated within this district."
What it's like for a teen from a poor family caring for diabetic father
But similar to many other residents of Shek Lei interim housing who have applied for the compassionate rehousing scheme, Lau's application has not been successful.
Because she is waiting for public housing as a single, non-elderly applicant, she has been told that the earliest she is likely to get a spot is when she reaches her 60s.
"I feel pathetic ... I don't know why I still have to live [in interim housing] after so many years," she said. "It's so unfair."
*Full names withheld at interviewees' request.
Get the word out
Interim 暫時的,過渡時期的
In or for the intervening period; provisional
Demolish 拆除
Pull or knock down (a building)
Miserable 可憐的
(of a person) wretchedly unhappy or uncomfortable.
Vulnerable 脆弱的
Exposed to the possibility of being attacked or harmed, either physically or emotionally
Rapport 和睦的關係
A close and harmonious relationship in which the people or groups concerned understand each other's feelings or ideas and communicate well
Imminent 即將發生的
About to happen
Pathetic 可憐的
Arousing pity, especially through vulnerability or sadness
Sign up for the YP Teachers Newsletter
Get updates for teachers sent directly to your inbox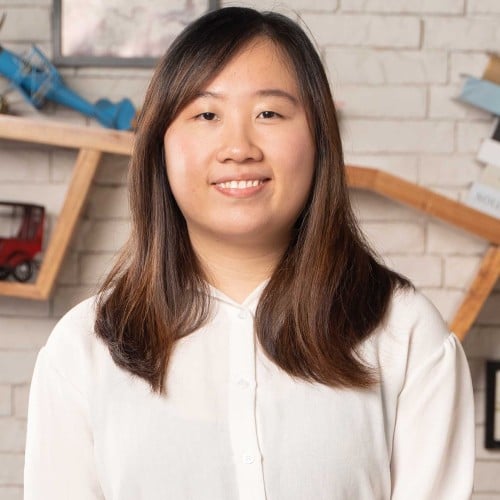 Sue joined the Post in 2021. She graduated from the University of Hong Kong with a double major in journalism and counselling.
Sign up for YP Weekly
Get updates sent directly to your inbox