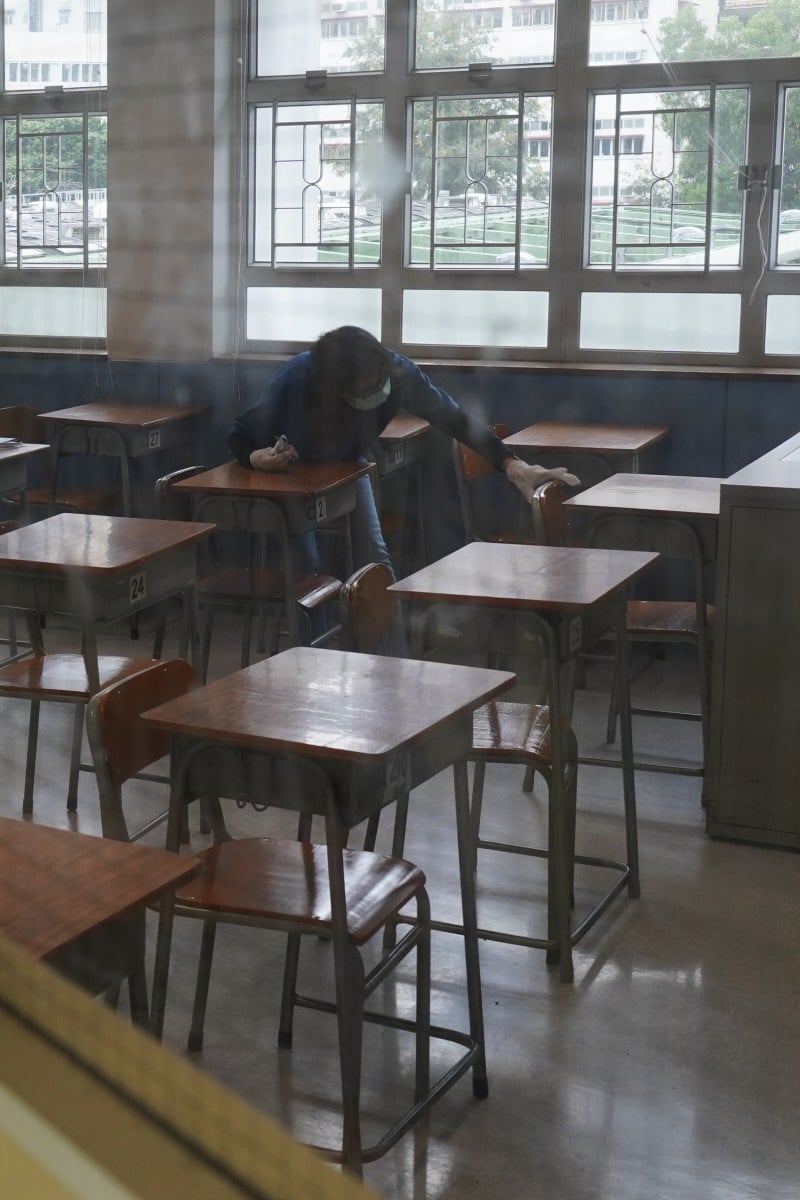 Teachers' union says Education Bureau told representatives that school employees would be required to help at mass testing centres

Union chairman calls on the bureau to exempt employees living with newborns and elderly family members, as well as those with health issues.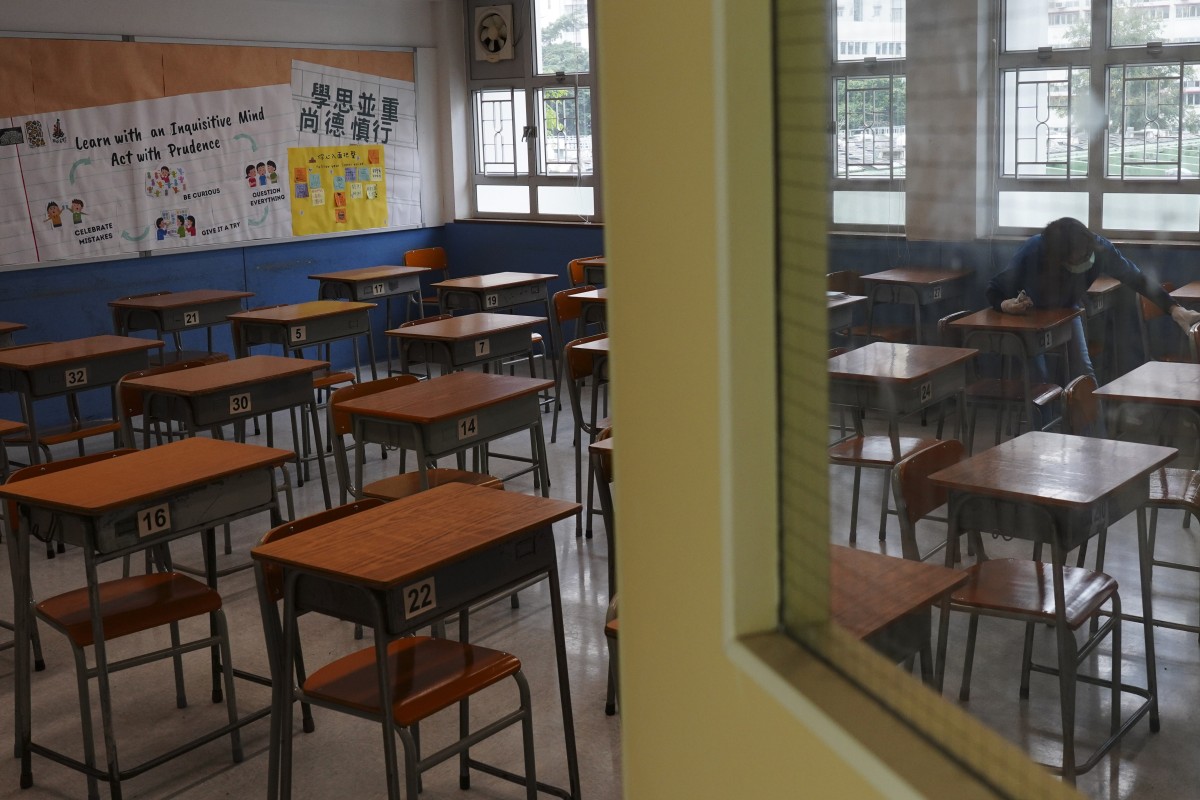 Education staff will perform supporting roles, such as distributing care kits and supervising logistics. Photo: Robert Ng
About 5,000 staff members from Hong Kong's government schools will be roped in to support Covid-19 testing centres when the city rolls out its mass screening drive, education authorities have revealed.
In a press briefing on Wednesday, Chief Executive Carrie Lam Cheng Yeut-ngor said authorities still needed to prepare for mass testing, despite the scheme not being considered an immediate priority.
According to the Union of Government School Teachers, the Education Bureau met school representatives on the same day to tell them that all employees from the 65 campuses would assist at mass testing centres, with the exception of any pregnant members of staff.
Carrie Lam says government 'won't lie flat' in fight against Covid
The bureau also said that all eligible members of staff would be required to work one of two eight-hour shifts every day, the union added.
Last month, schools were asked to bring forward their summer break from this week until the end of the Easter holiday in April, to allow campuses to be used for mass testing.
After attending the meeting with the bureau, the union chairman Yeung Wai-leung said school staff had been asked to perform mainly supporting roles, such as distributing care kits and supervising logistics.
But he said officials had failed to say when and for how long the scheme would be carried out, adding they had only told them that the number of required staff would depend on the size of the schools involved and other currently undecided details.
He also said that all personal protective equipment would be provided by mainland China and specimen collection would be handled by mainland staff.
Asked if the teachers would receive an allowance or compensated leave for their work, Yeung said the officials had told them that Civil Service Regulations would make it difficult to do so and asked the civil servants to be considerate during the epidemic.
"The officials promised they would ask the principals to reduce the regular administration work," he said.
Hong Kong leader says city 'overwhelmed' by Covid-19 fifth wave
While Yeung said he believed the staff would support the arrangement, he called on the bureau to exempt employees living with newborns and elderly family members, as well as those with health issues.
"Some staff already planned to rent hotel rooms during the testing period as they are afraid of getting infected and spreading the virus to their family members," he said.
Chu Kwok-keung, the lawmaker for the education functional constituency, said he had received messages from teachers who were worried about getting infected and were asking what equipment and insurance they would receive.
He said some education staff also suggested that working hours for each shift be shortened to minimise the risks.
Chu said he hoped that school employees would only have to work for a total of three days and also be provided with equipment and training.
A spokesman for the Education Bureau said the school staff were part of the civil service and would cooperate with the government to combat the coronavirus outbreak.
Employees from subsidised schools, where staff are not classified as civil servants, have not been asked to assist at mass testing centres.
Hong Kong students and teachers say bringing forward summer holidays for mass testing will disrupt their learning
However, subsidised schools representatives said they hoped the government would provide them with advanced notice to allow for time to prepare.
Vu Im-fan, a principal and chairwoman of the Subsidised Primary Schools Council, said she hoped the government could announce the details of the scheme early to allow for more time to better prepare.
She said the possible postponement of mass testing might not affect schools, as there was still time before the break ended.
Lau Chun-hung, chairman of the Hong Kong Subsidised Secondary Schools Council, suggested that schools be allowed to resume online classes early if mass testing was delayed until after the holiday.

Sign up for the YP Teachers Newsletter
Get updates for teachers sent directly to your inbox
Sign up for YP Weekly
Get updates sent directly to your inbox