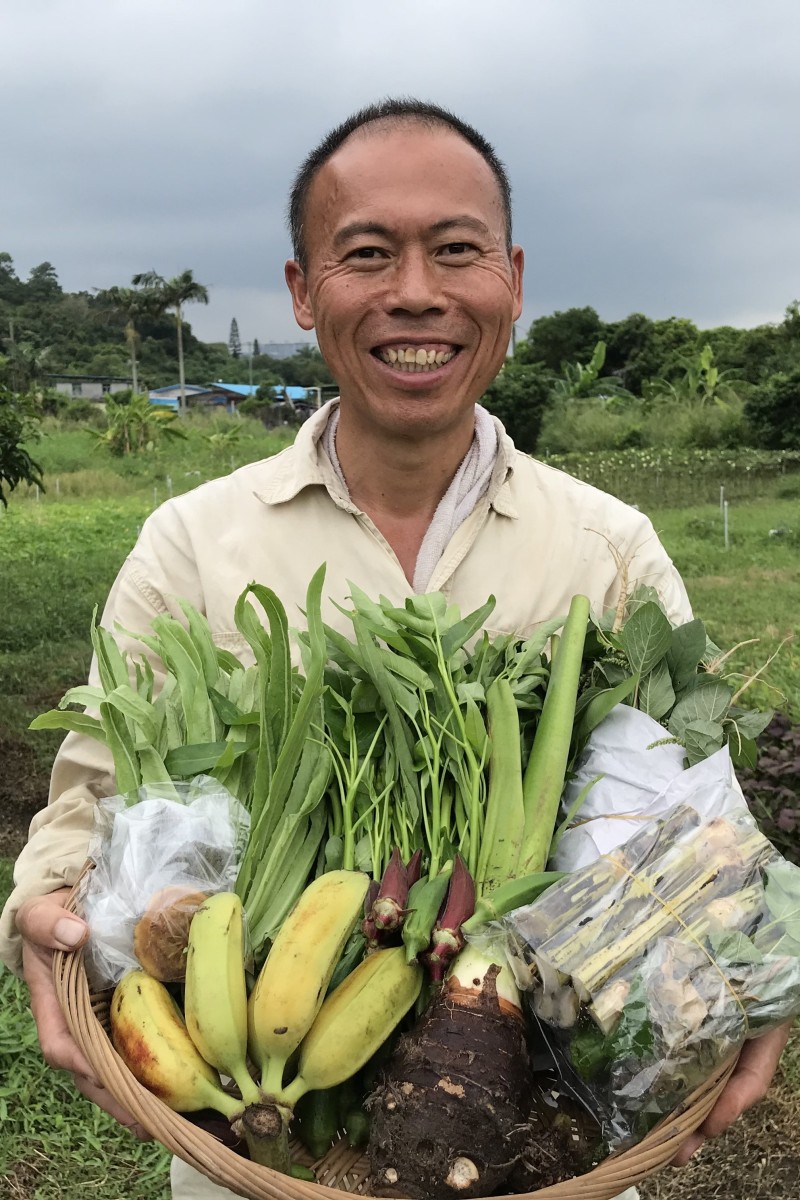 In February, many cross-border truck drivers tested positive for Covid-19, disrupting the supply of fresh produce from the mainland

Some farmers believe the recent attention can boost awareness of local produce, but not all think it is enough to keep up with the low prices and variety of imported fresh food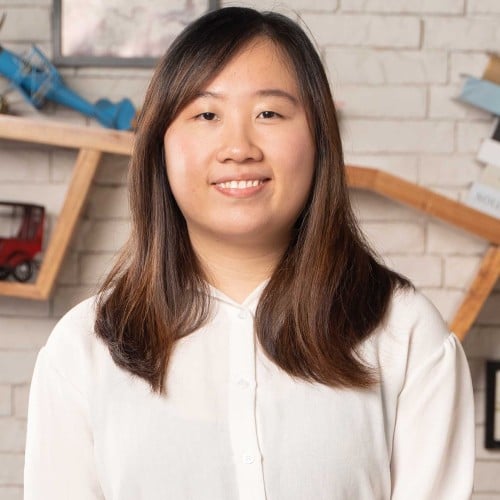 Sue joined the Post in 2021. She graduated from the University of Hong Kong with a double major in journalism and counselling.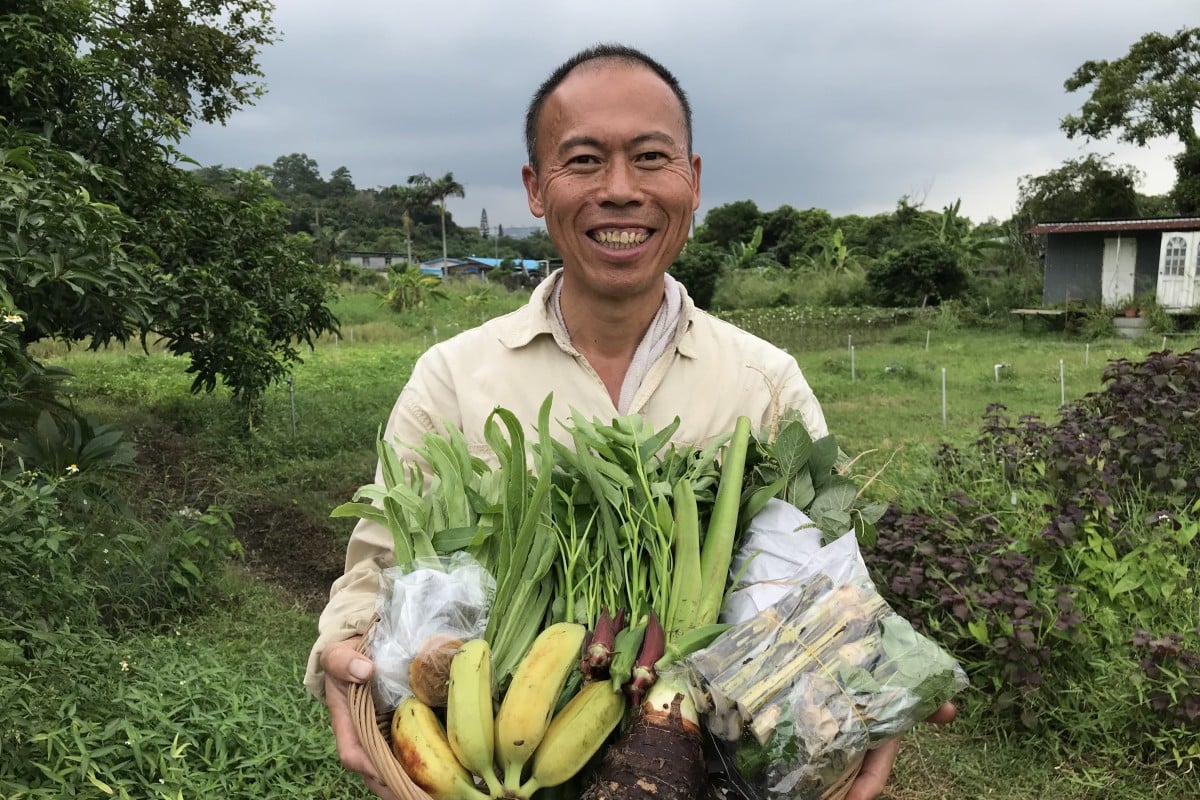 Wong Yu-wing, founder of AuLaw Organic Farm in Kam Tin, hopes innovation will help local farms thrive. Photo: Handout
When Wong Yu-wing quit his job as a manager to become a farmer on his family's land at the age of 40, he was young compared to other farmers in Hong Kong, most of whom were older than 70.
The issue of food safety was what prompted this drastic change, but as the son of farmers, Wong was no stranger to the industry's hardships. One question was on his mind: "How long can Hong Kong's agricultural industry survive?"
When it came to price and variety, Wong knew there was no way for small-scale family farms to compete with produce from the mainland. Thus, to revive the sunset industry, Wong knew his farm needed to provide quality vegetables and fruit – and use technology to promote it.
Hong Kong's rooftop urban farms mean gardens in the sky
Twelve years ago, he founded AuLaw Organic Farm in Kam Tin. Wong, now 54, has been on a mission to promote local farming and to modernise conventional agricultural practices by sharing his ideas on radio shows, creating farmers' associations, and even launching an app for ordering local produce.
Lately, Wong's 1.9-hectare farm has been busy meeting increased demand from customers worried about shortages of fresh food from the mainland.
In February, many cross-border truck drivers tested positive for Covid-19, resulting in price inflation of vegetables and panic shopping in Hong Kong.
Wong, however, saw a silver lining in this crisis. He hoped more locals would become aware of the city's reliance on imported vegetables.
"More people are learning how to find and buy local products ... In the past, some said they didn't know where to buy local vegetables, but now they have no excuse," he said.
Despite the panic buying at supermarkets and the social-distancing restrictions that limit where they can sell produce, Wong's farm has refused to raise their prices.
"We [local farmers] have our own beliefs ... We do not treat our vegetables simply as commodities – we just hope they can one day become a daily necessity for people in the city," said the farm owner.
Lack of clarity from Hong Kong authorities on lockdown has fuelled panic buying
In the 1970s, local produce accounted for 70 per cent of Hong Kong's market supply. But after 1978, when the mainland began opening up, the dramatic increase in the import of cheap vegetables significantly reduced the competitiveness of local crops.
Now, more than 90 per cent of the city's fruits and vegetables are imported from the mainland. With about 4,300 farmers and 2,500 farms left in the city, local produce only accounted for 1.6 per cent of Hong Kong's supply in 2021.
The incident with the cross-border truck drivers exposed the fragility of the city's food chain, said Clarice Pang. She founded Sow & Grow Limited Company last year to help local farmers sell their vegetables to businesses and organise farm tours for the public.
Clarice Pang wants Hongkongers to think more critically about the quality of the vegetables they are buying. Photo: Clement Tang
"When you buy imported vegetables at cheap prices, you need to think about the quality. We can never know [exactly] where they are coming from and how they are planted," said Pang, whose grandfather was a farmer in the 1960s. "But when buying local veggies, we know where our money is going."
Mainland suppliers have also made Hongkongers accustomed to being able to buy any produce they want, at any time of the year. This is not something local farms can do.
"People are living too comfortably, and the food market caters to the customers' demands," said Pang.
The man rebuilding a Hakka village in Hong Kong
Another challenge local farms face is that their produce is typically more expensive than those from the mainland. This is because organic farms like AuLaw focus on the quality of their crops, so they do not use harmful fertilisers or pesticides.
"We [local farmers] want to reduce the prices, but we can't because of the cost of operating the farm. We also need to survive," Wong said. "Our manpower is limited, and planting crops takes time."
Still, Wong has been determined to use innovation to help local farms keep up with the times.
What is Uber's vision for modernising Hong Kong transport?
When he first started farming, he noticed that many older farmers were still following traditional business practices: selling crops to a wholesaler who would distribute for them. But he realised this was no longer feasible.
"It further reduces the farmers' profits, making it even harder to survive and maintain their farming business," he said. "We need to ... sell our food directly on the internet."
Besides selling at farmers' markets, AuLaw usually takes orders from customers a few days in advance. After they make their purchases, the team delivers the fresh goods directly to their homes. AuLaw sells the best vegetables in season in a daily or monthly package, ranging from HK$130 to about HK$2,000.
He said this not only gave farmers more flexibility in planning their crops and selling produce, but also made local vegetables more accessible to the public.
Wong Yu-wing has been working as a farmer for the past 12 years. Photo: Handout
Since Hong Kong's fresh food panic last month, other local farms have also seen a surge in orders.
Mountain Farm, a 700 sq ft farm in Tsuen Wan founded about seven years ago, also reported receiving more inquiries on social media.
"Many customers turned to local vegetables because they had difficulty buying food amid the price inflation," said Alan*, the son of Mountain Farm's founders.
But despite the current attention, Alan said he did not think this trend would be sustained.
Carrie Lam says government 'won't lie flat' in fight against Covid
"For the new customers from the past month, I don't think their purchases will be long-term," he noted.
He added that local farmers needed more help from the government, as they did not have enough resources on their own. All too often, they could only rely on NGOs or volunteers.
He said, "Without government support and surviving on our own, we can never ... push local farming to the next level."
"Farming is a daily necessity, and the recent food crisis has shown the value of local farming."
*Full name withheld at interviewee's request.
Get the word out
Drastic (尤指行動)猛烈的
Likely to have a strong or far-reaching effect
Revive (使)復興
Improve the position or condition of
Sunset industry 夕陽產業
An old and declining industry
Fragility 脆弱
The quality of being delicate or vulnerable
Accustomed 習慣的
Customary; usual
Fertilisers 肥料
A chemical or natural substance added to soil or land to increase its fertility
Pesticides 殺蟲劑/農藥
A substance used for destroying insects or other organisms harmful to cultivated plants or to animals
Wholesaler 批發商
A person or company that sells goods in large quantities at low prices, typically to retailers
Sign up for the YP Teachers Newsletter
Get updates for teachers sent directly to your inbox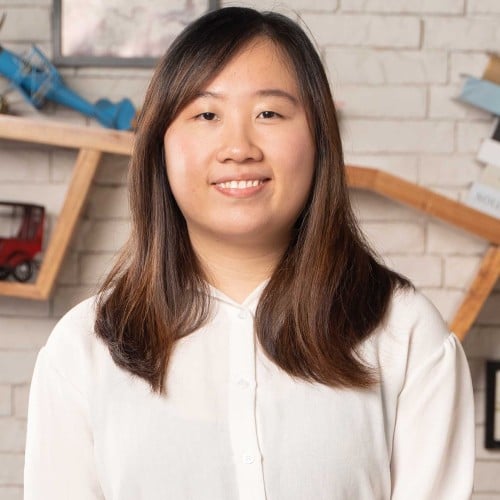 Sue joined the Post in 2021. She graduated from the University of Hong Kong with a double major in journalism and counselling.
Sign up for YP Weekly
Get updates sent directly to your inbox