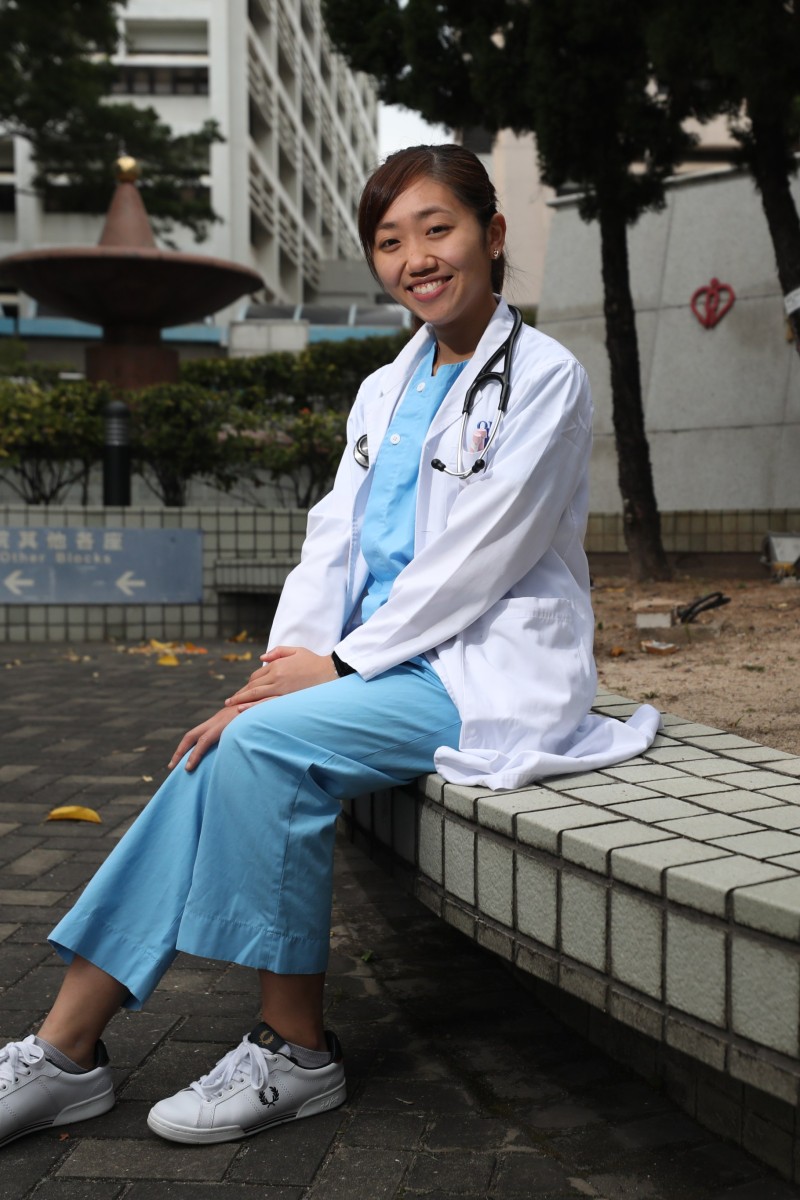 Doctor on Hong Kong's Covid front lines looks back on student days as DSE top-scorer, shares how she relaxes with food
Julie Chan, who received 5** in eight subjects on the DSE in 2014, now works at Queen Elizabeth Hospital and spends her free time learning about food

Every week, Talking Points gives you a worksheet to practise your reading comprehension with questions and exercises about the story we've written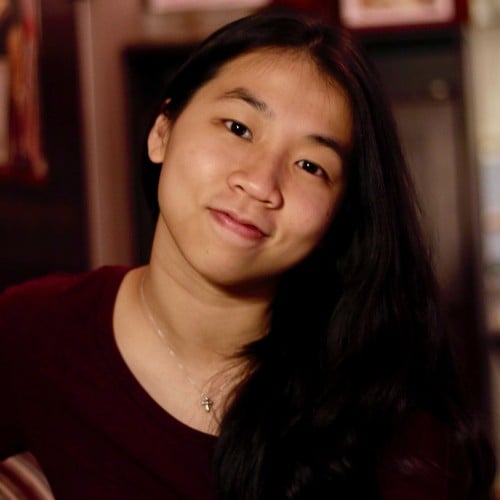 Yanni joined the Post in 2021. She has a bachelor's degree in communication and majored in international journalism. Previously, she worked at Reuters covering Hong Kong political news including the enactment of the national security law.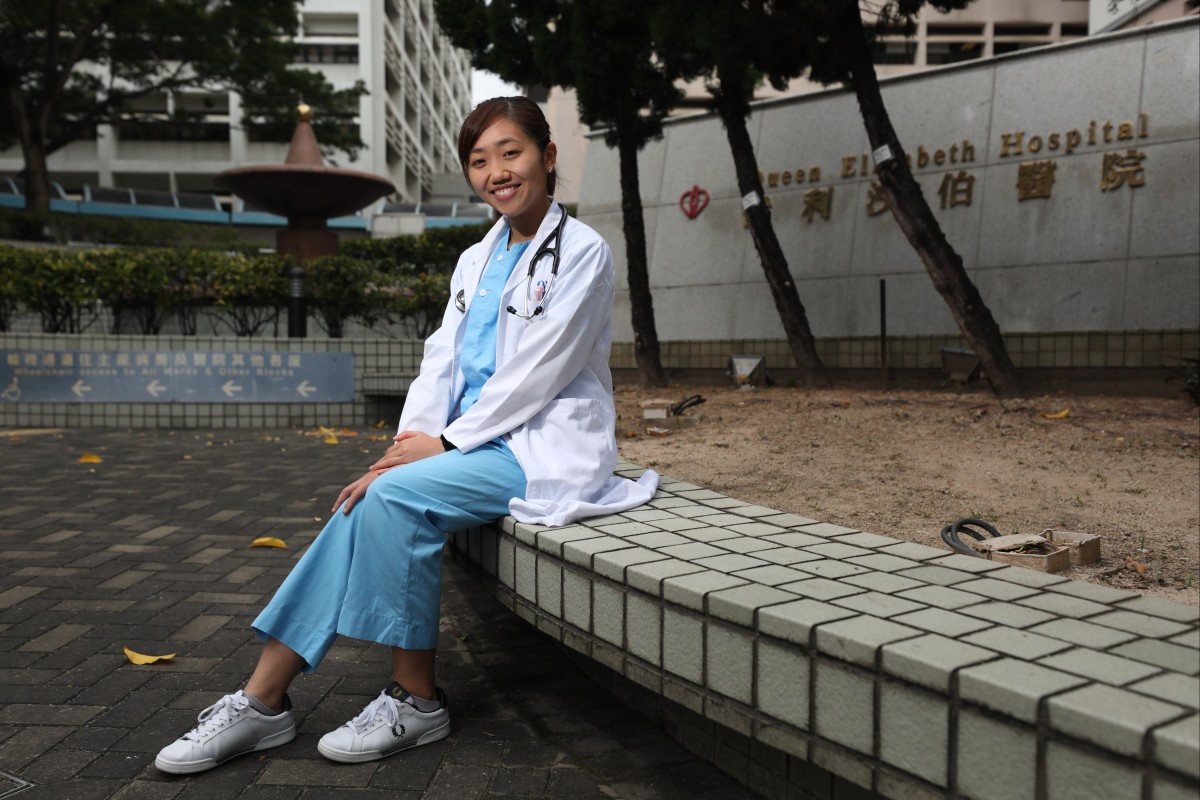 Dr Julie Chan says she originally wanted to pursue mathematics but has come to love helping others as a doctor. Photo: Xiaomei Chen
Since Hong Kong's fifth wave of Covid-19 began, Dr Julie Chan Wing-in's hospital has become a battlefield flooded with critically ill patients and dead bodies.
The 25-year-old works in the accident and emergency ward at Queen Elizabeth Hospital, the leading health care facility in Kowloon and one of the busiest in Hong Kong.
"The mortuaries are full, so corpses are just lying around," Chan said, adding that the emergency ward had seen a spike in daily caseloads from about 400 cases a day in the past to more than 500 recently.
Queen Elizabeth Hospital has become a designated facility for Covid-19 patients. Photo: Felix Wong
While it might be one of the worst times to work at a hospital, Chan has never regretted becoming a doctor – a decision she made after achieving exceptional results on the Diploma of Secondary Education (DSE) exam.
Seven years ago, Chan remembers receiving a call from her school's vice principal.
"He told me to go home and change because I got 5** in seven subjects," Chan recalled, referring to the highest grade possible on the exam.
The pupil was on another taxi back to school when she got another call saying she actually clinched 5** in all eight subjects she had taken.
IB exams to go ahead in spite of Covid fears
In 2014, Chan was one of 12 top-scorers for the DSE and one of three "super" top-scorers – students who also earn a 5** in an extended mathematics module elective. The perfect score came as a surprise to Chan.
"I left a page and a half in my Chinese reading paper blank because I did not know it was printed double-sided, so I thought I would fail the subject," she explained.
When pondering what path she wanted to pursue in university, mathematics was where her passion lay, but she did not pursue it because the subject did not have many prospects in Hong Kong. Eventually, she settled on studying medicine to fulfil her thirst for knowledge.
"I was never someone who dreamed of practising medicine," Chan recalled.
What to do if you test positive for Covid in Hong Kong
But within a few years of medical school at the University of Hong Kong, she found herself fascinated by the knowledge she was gaining, and she was struck by the power of helping others.
After graduating in 2020, she became a doctor at Queen Elizabeth in Yau Ma Tei last July.
Of the city's public hospitals, Queen Elizabeth has taken the biggest hit amid the current wave as it has been designated as a facility for Covid-19 patients. Beds have been squeezed into every available space, and news reports show many patients lying in ambulance stretchers waiting to be admitted. Chan described how even when the emergency ward diagnosed patients, doctors could not send them to the medical wards as there was no room.
Hong Kong schools to send 5,000 staff to assist in Covid mass testing
Despite her challenging duties, Chan felt that working on the front lines of this public health crisis was important.
"It was the best decision I've made, and I really felt like I could help people," Chan said about her choice to serve at the accident and emergency ward. "It also requires a lot of knowledge because you never know what your next patient's issue is."
For this busy doctor, food is one way she relaxes and continues learning more about the world.
When she was a Form Five student, Chan started a foodie account on Instagram. She uploads pictures of her meals – naming the restaurant, listing ingredients and writing a short comment about the dish.
"I remember eating a McDonald's meal after an exam when I suddenly wanted to post it," she recalled. "It was just a small documentation of what I ate."
For 10 years, Chan has recorded everything from street snacks to flight meals and fine dining on her account, which has nearly 5,000 pictures and 16,500 followers. She enjoys learning the story behind what she eats, be it the dish's ingredients or the cuisine's origins. The foodie has even obtained qualifications to become a sommelier, a wine expert.
This is one reason she enjoys fine dining and omakase, a type of Japanese meal in which a chef selects dishes based on the finest ingredients in season.
"During those dining experiences, it feels like paying a tuition fee to learn something new," said Chan.
Posting about Hongkongers' home-cooked food to record city's memories
Recently, she has started another Instagram account, a camping diary.
"I only had time to go camping after being a doctor because during my student days ... my time was completely filled with studying, exams, and being on call," she explained.
Now, even though her irregular schedule often requires her to work at the hospital past midnight and on weekends, she makes sure to truly relax on her days off and rest her mind.
"Work-life balance is very important to me," Chan said. "A rubber band will break if you pull it too tight."
Click here to download a printable worksheet with questions and exercises about this story. Answers are on the second page of the document.
Sign up for the YP Teachers Newsletter
Get updates for teachers sent directly to your inbox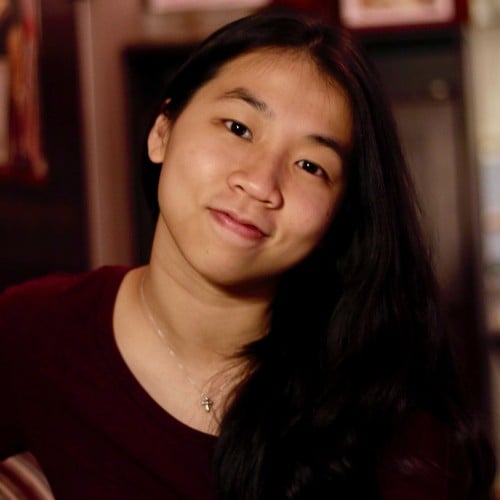 Yanni joined the Post in 2021. She has a bachelor's degree in communication and majored in international journalism. Previously, she worked at Reuters covering Hong Kong political news including the enactment of the national security law.
Sign up for YP Weekly
Get updates sent directly to your inbox