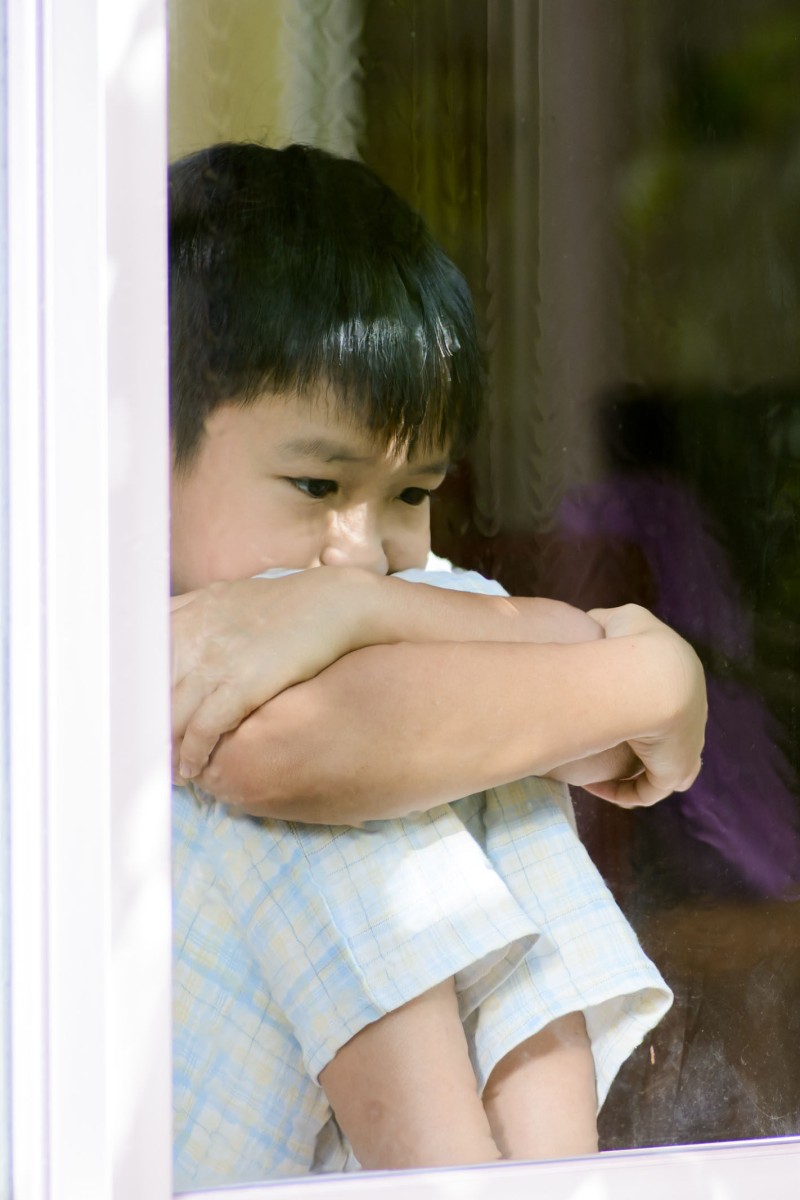 Many children with learning disabilities struggle with online classes and turn to video games as the fifth wave makes it difficult to do outdoor physical activities, their parents say

Experts note that stress levels of parents have surged during the pandemic, as they worry about caring for children while working and dealing with societal hurdles wrought by Covid-19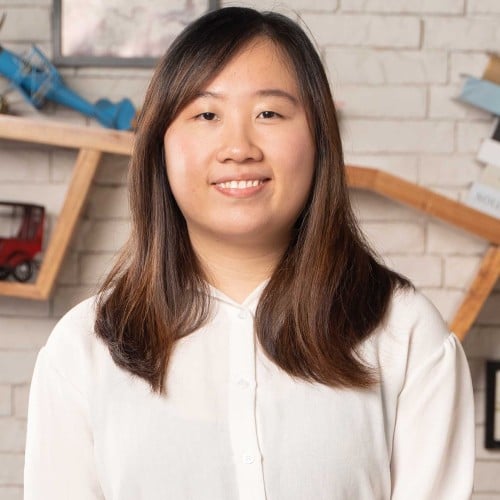 Sue joined the Post in 2021. She graduated from the University of Hong Kong with a double major in journalism and counselling.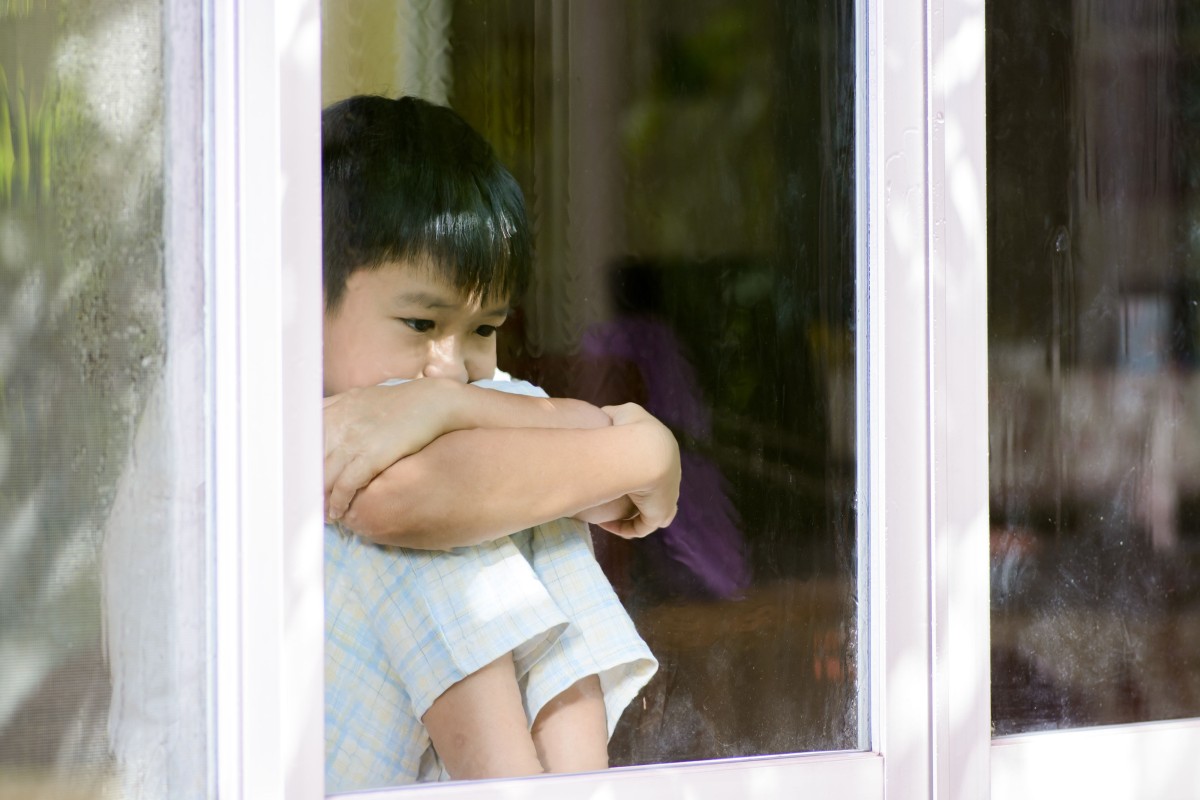 School closures have increased stress among parents and their kids at home. Photo: Shutterstock
Asher*, 11, is attending online classes at home in Hong Kong, but on a typical morning, he has trouble staying focused and leaves his seat numerous times. He ends up playing video games during the Zoom session.
Sometimes he even plays video games for the whole day. At night, the Primary Five pupil may get moody and scream, hit his siblings, slam the door or break things as he tries to release pent-up energy or emotions.
His behaviour stems from attention deficit hyperactivity disorder (ADHD) and oppositional defiant disorder (ODD), resulting in frequent tantrums and refusal to obey rules.
Asher is among more than 57,000 students in the city with special educational needs (SEN). Their learning difficulties have been compounded by the coronavirus pandemic, which has resulted in school closures and a shift to online classes.
Coronavirus: students with disabilities doubly impacted by half-day class
An expert said there had been a 20 per cent surge in cases of parents and children seeking emotional help over the two-year pandemic, with adults complaining about challenges dealing with their kids' online learning.
The stress on parents throughout the city's fifth Covid-19 wave is akin to a "cage match", according to a social worker, who pointed out adults were also stuck at home with no space or time for themselves.
SEN is categorised into eight types: hearing impairment; visual impairment; physical disabilities; intellectual disability; ADHD; autism spectrum disorder (ASD); speech and language impairment; and specific learning difficulties.
A Hong Kong family shares their experiences with ADHD
Asher's mum, Apple*, 45, said her son's symptoms had intensified ever since he was confined to their 300 sq ft home in Wong Tin Sin for nearly two months following his school's closure in January, as a fifth Covid-19 wave hammered Hong Kong.
"The lack of outdoor physical activities makes him more hyperactive, since he has nowhere to release his energy and doesn't know how to control his emotions," the single mother of three said.
Her second son, in Primary Four, was also diagnosed with ADHD and dyslexia, a learning difficulty that causes problems with reading, writing and spelling. Yet, what concerns her the most is also his excessive gaming.
"I think he has been addicted to gaming. Every day he plays for at least 10 hours. During the holidays, he can spend 24 hours a day or even stay up for two nights playing online games," she said.
An expert says SEN students are more susceptible to game addiction than their peers. Photo: Shutterstock
Dr May Lam, a specialist in psychiatry and vice-president of the Hong Kong College of Psychiatrists, said SEN students were more susceptible to game addiction than their mainstream peers.
Over the pandemic, the psychiatrist has noticed a 20 per cent increase in cases seeking emotional help, which include SEN children and parents.
She noted that children with ADHD tended to be impulsive and thrill-seeking. Unlike studying, the gaming world is more rewarding to players who can rack up scores, prizes and even buy online items, according to Lam.
"SEN students are often labelled as naughty, with poor interpersonal relationships and academic results. So for them, the sense of achievement might come from gaming, or doing something online that doesn't need interaction with others," Lam said.
How a study room gives Hong Kong's troubled youth a place of refuge
Mong, a 41-year-old mother of two who only gave her surname, is another parent dealing with such challenges. She lives in a public rental flat in To Kwa Wan, with her two sons aged nine and eight, both with ADHD.
Back when her sons were able to go to school, Mong would arrange different activities for them to join, including reading and writing training, athletics, choir, and football. After school, she would bring the brothers to an outdoor space nearby their campus, letting them play and exhaust their energy by running about.
"For children with ADHD they can't stay at home all the time, otherwise they will become emotional. Most of the time when they are triggered, it is actually because they cannot go out and release their energy," Mong said.
What's it like to live with ADHD?
Last week, when she asked her eldest son Hei-long to leave home for the first time to get some medication, he refused and got mad at her.
"Because they are free at home. They can do whatever they want, playing with toys or watching TV … So they started getting used to it and refuse to leave home now," she said.
Mong said when the brothers had online lessons, they would either chat or argue with each other, or watch YouTube clips and play video games.
"At home, they only think about what to play … It's very easy for students to get addicted to online games, let alone children with ADHD," the mother lamented.
Online lessons have been difficult for students and their parents during the pandemic. Photo: Shutterstock
Psychiatrist Dr Lam noted that stress levels of parents during the pandemic had surged, with adults worrying about having to care for children at home while also working, and having to deal with societal hurdles wrought by Covid-19, such as panic buying and soaring food prices.
"Their overwhelmed emotions can also escalate children's behavioural problems, making the parent-child relationship more tense," Lam said.
Amanda Wu, a registered occupational therapist working at Links Child Development Centre, also said she had observed an uptick in family disputes between parents and children during the fifth wave.
"In the past when we were having face-to-face therapy, the children just get distracted sometimes. But ever since virtual learning came into effect, they have become more sensitive and easily triggered by small things," said Wu, who has 20 years of experience working with kindergarten and primary school students with SEN.
Psychologist explains why emotions should be a school subject
She said regular exercise was needed to control SEN children's emotions and train their attention span. However, she pointed out it was hard for parents to ask their children to exercise at home due to limited living space, lack of equipment and mood swings from the youngsters.
Single mother Nina*, 43, agrees that staying at home with her 11-year-old son Oscar* – who has ADHD, ASD and dyslexia – all the time caused more quarrels between them.
"All my stress comes from him … As a mother, it's painful to see him losing appetite and having difficulty sleeping, which leads to my poor mental state," she said, adding that what she needed most was emotional support.
Stress of caregiving during coronavirus has had severe impact on women's health
Eric Wong, a registered social worker and program director of Love V Act, an SEN parent support organisation that has 250 families, said he knew of many parents such as Nina who were seeking emotional support amid their children's online learning.
In the past, when in-person classes were still available, parents could take a half-day break. But the fifth wave has put them into a "cage match" with their children, with the adults having no personal space and time at home, according to Wong.
He said a WhatsApp group he created to ask parents if they needed Covid-19 rapid test kits morphed into an emotional outlet for them to share their frustration and complaints about class suspensions amid the pandemic.
"I never thought parents would have such reactions, and it made me realise the deepest need of carers is emotional support," he said.
*Full names withheld at interviewees' request
Sign up for the YP Teachers Newsletter
Get updates for teachers sent directly to your inbox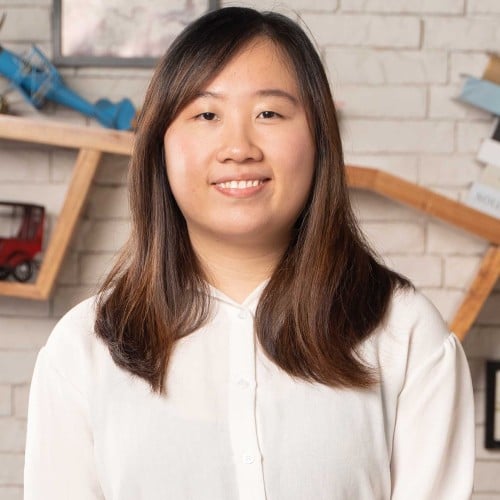 Sue joined the Post in 2021. She graduated from the University of Hong Kong with a double major in journalism and counselling.
Sign up for YP Weekly
Get updates sent directly to your inbox