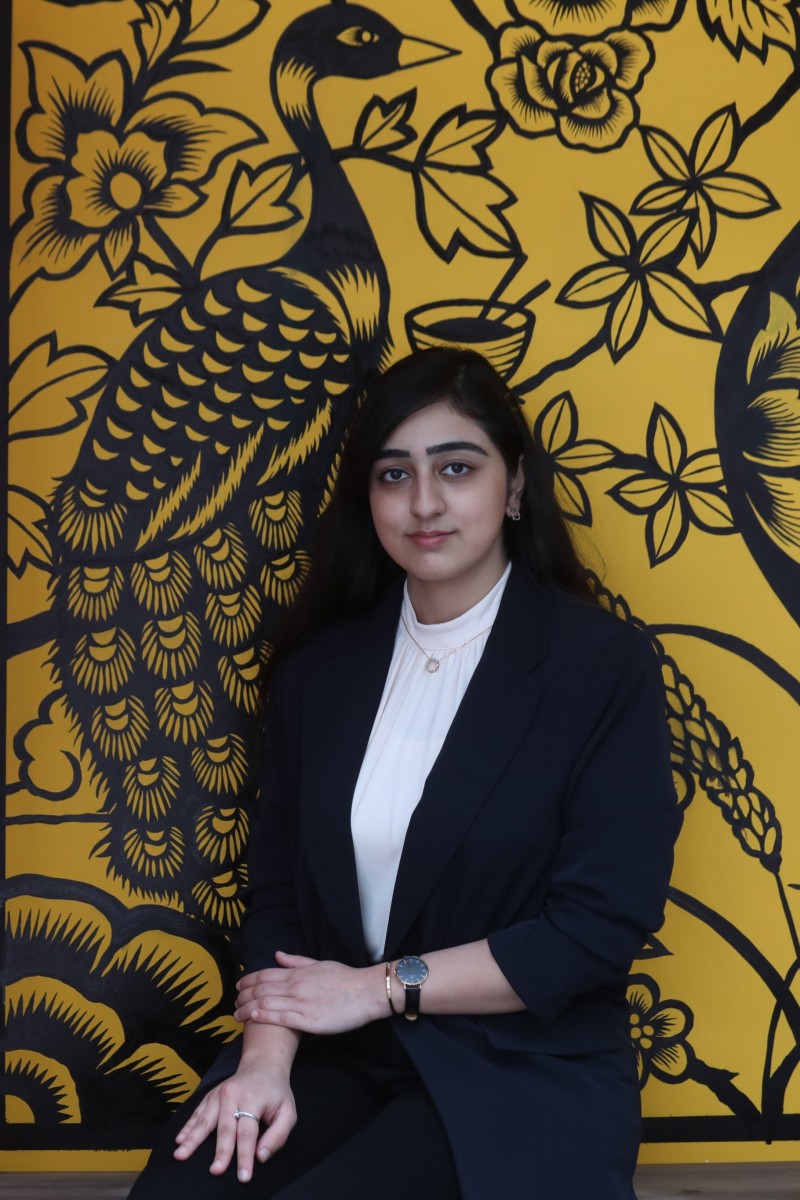 Hong Kong-Pakistani engineer's website provides ethnic minority groups with resources she needed when she first arrived
Rabia Aslam, who came to Hong Kong as a teen, shares how her early struggles with the city's education system inspired her to create Project EM-Blaze

Every week, Talking Points gives you a worksheet to practise your reading comprehension with questions and exercises about the story we've written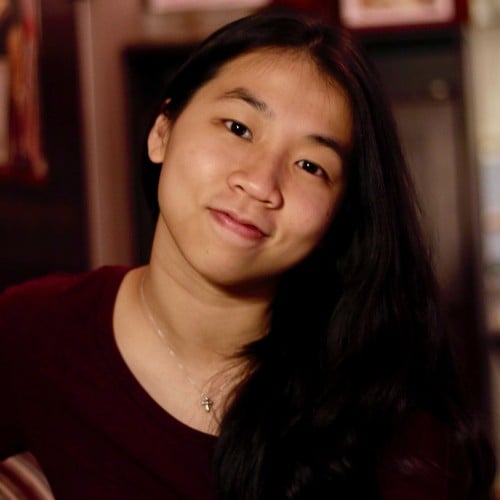 Yanni joined the Post in 2021. She has a bachelor's degree in communication and majored in international journalism. Previously, she worked at Reuters covering Hong Kong political news including the enactment of the national security law.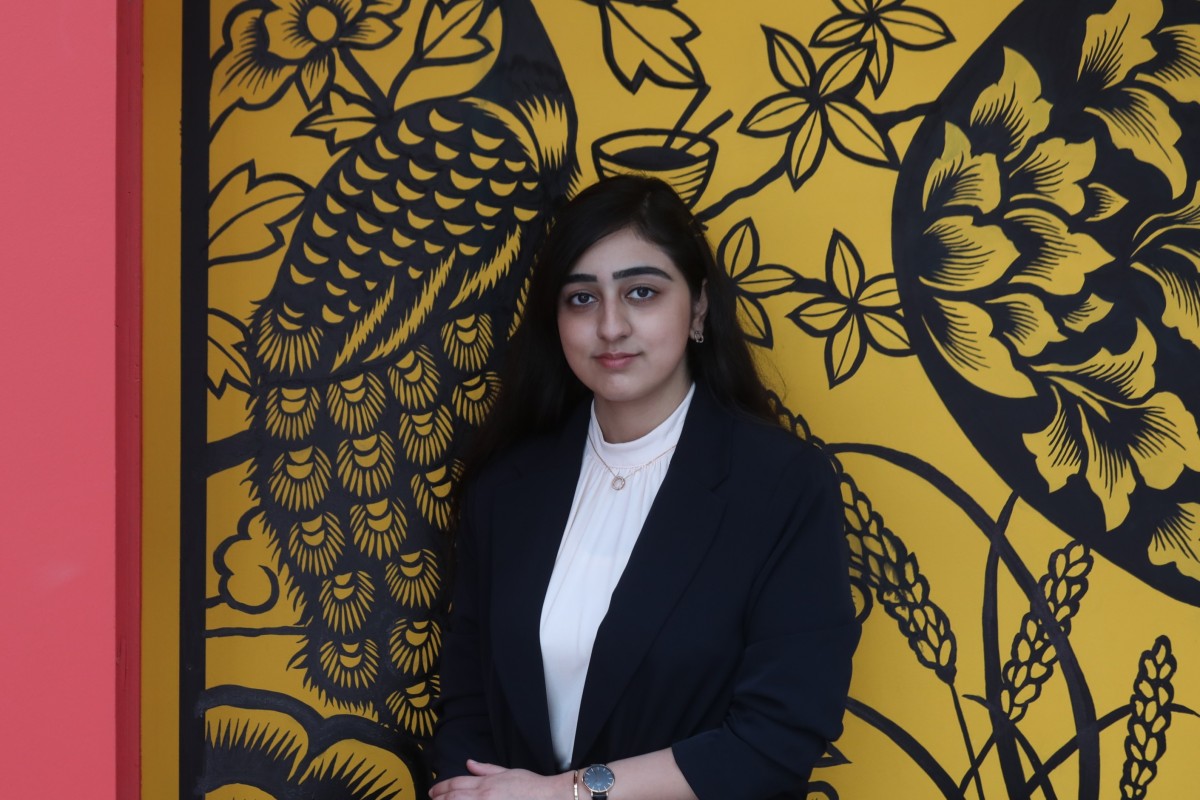 Dedicated to serving Hong Kong's ethnic minority communities, Rabia Aslam says her work is shaped by her experience arriving in the city as a teen. Photo: Xiaomei Chen
When her father landed a new job in Hong Kong eight years ago, Rabia Aslam and her family moved more than 4,000km away from their home in Lahore, Pakistan.
Besides adapting to a new language, environment and culture, the girl, aged 17 at the time, knew her top priority was to find a new school.
"I had zero idea about the education system in Hong Kong, and I was trying to just look around for resources and information," recalled Aslam, now 25.
Pakistani engineer overcame racism, sexism, language barrier in Hong Kong to succeed in STEM
After tediously combing through the internet for what she needed, she realised the problem was not the absence of help but the difficulty of locating it.
"It's so difficult, especially for newcomers to the city, to find all those resources," said Aslam, who could not speak Cantonese at the time.
She was admitted to Delia Memorial School (Hip Wo), which is specially catered to ethnic minority students. There, she set her mind on becoming an engineer.
At Delia Memorial School (Hip Wo) in Kwun Tong, Rabia Aslam says she had to work hard to catch up with her peers. Photo: Felix Wong
But as a member of an ethnic minority group, it wasn't easy. She remembered the frustrating and discouraging words she was told when she first came to Hong Kong.
"People would say to me, it [getting into a university] is too much to dream for an [ethnic minority]," said Aslam.
But she worked hard to prove them wrong. Last year, she graduated from City University of Hong Kong with a degree in biomedical engineering.
She is now pursuing a master's degree in biotechnology at Hong Kong University of Science and Technology.
DSE 2021: Ethnic minority students on working towards their dreams
After reflecting on having to fight twice as hard for her goals, Aslam decided to create resources to help others facing similar challenges.
More than 584,000 residents in Hong Kong are classified as being part of ethnic minority groups, according to the 2016 Population By-census. Most are Filipinos, Indonesians and South Asians.
Last month, Aslam and her co-founder launched Project EM-Blaze, an online platform to provide ethnic minority groups with relevant resources for living in Hong Kong. The duo won HK$15,000 of seed funding from NGO Hong Kong Unison's community project competition last year.
Rolled out on the International Day for the Elimination of Racial Discrimination, the website has straightforward instruction manuals for essential tasks such as applying for passports, schools and credit cards.
EM-Blaze's website provides easy access to basic government forms with simple instructions for users from ethnic minority groups. Photo: Handout
"[For] a lot of ethnic minority families ... it's a bit difficult to fill out those forms – all the information is a bit hard to digest," said Aslam, whose site makes these complex tasks accessible to ethnic minority groups, especially the elderly.
The site also features online learning resources for students and a section where ethnic minority youth share their stories to encourage others to follow their dreams.
This month, Aslam plans to launch a section of the website to showcase small businesses in Hong Kong founded by members of ethnic minority groups.
Why this Hong Kong teen started a candle shop during the pandemic
"Some people have already shared their business ideas ... so that we can actually make a poster, put it on the website and direct people to their businesses," she said.
"Some people have grocery stores ... located at places where they can't really get a lot of exposure even to the ethnic minority community. These are essential stuff that people need, but they just don't know where to find them."
The site has already received more than 15 requests from shop owners, such as a student selling home-made candles and a stay-at-home mum hoping to turn her cross-stitching and embroidery hobbies into a business.
"She never thought of selling [her cross-stitching products] ... and I was like, you can do that," Aslam said.
When the page launches, the project co-founder aims to feature one business every week and to write a feature introducing the story behind each shop and its owner.
Whether it is a physical store or a budding online business, she wants the exposure from the website to economically empower and uplift ethnic minority communities.
EM-Blaze is only one of many responsibilities Aslam juggles. Not only is she studying for her master's, but she is also working full-time at a tech start-up in Hong Kong Science Park. In her free time, she teaches underprivileged children and does advocacy work.
Ultimately, it is the people she has helped who fuel her as she continues the important work she does.
Hong Kong students of Indian origin do what they can to help during Covid-19
After giving a talk at a school designated for ethnic minority children, Aslam said a student told her that his grades were bad and he did not think he had a future.
But as she shared with him her story – how she faced similar hurdles but eventually proved her doubters wrong – she saw enthusiasm light up his eyes.
"Like he was ready to face the world," she recalled.
With the growth of EM-Blaze, Aslam hopes that future newcomers to Hong Kong will not have to repeat her early experiences.
"I wish there was someone who had launched similar things before, especially when I came here," she said.
Click here to download a printable worksheet with questions and exercises about this story. Answers are on the second page of the document.
Sign up for the YP Teachers Newsletter
Get updates for teachers sent directly to your inbox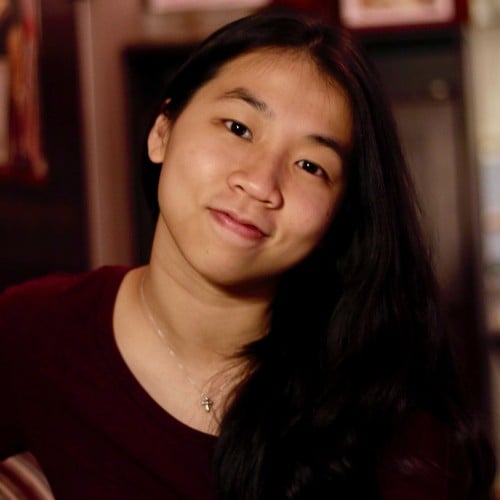 Yanni joined the Post in 2021. She has a bachelor's degree in communication and majored in international journalism. Previously, she worked at Reuters covering Hong Kong political news including the enactment of the national security law.
Sign up for YP Weekly
Get updates sent directly to your inbox