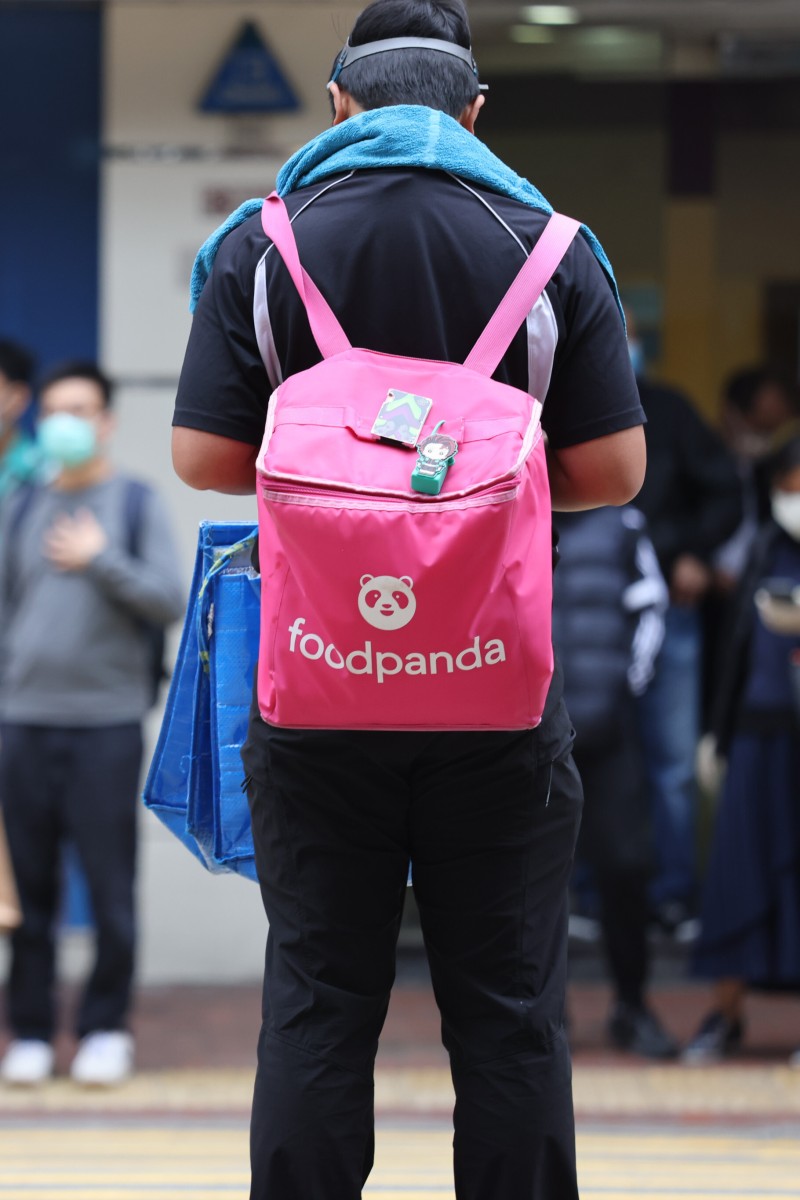 Riders for the city's largest food delivery platforms discuss concerns about contracting coronavirus without sick pay, and discrimination they face as members of ethnic minorities

The two companies have created funds for infected couriers, but Riders' Rights Concern Group says most workers have been unsuccessful in applying for aid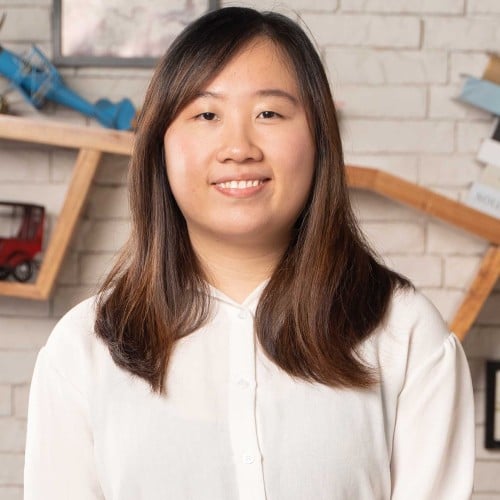 Sue joined the Post in 2021. She graduated from the University of Hong Kong with a double major in journalism and counselling.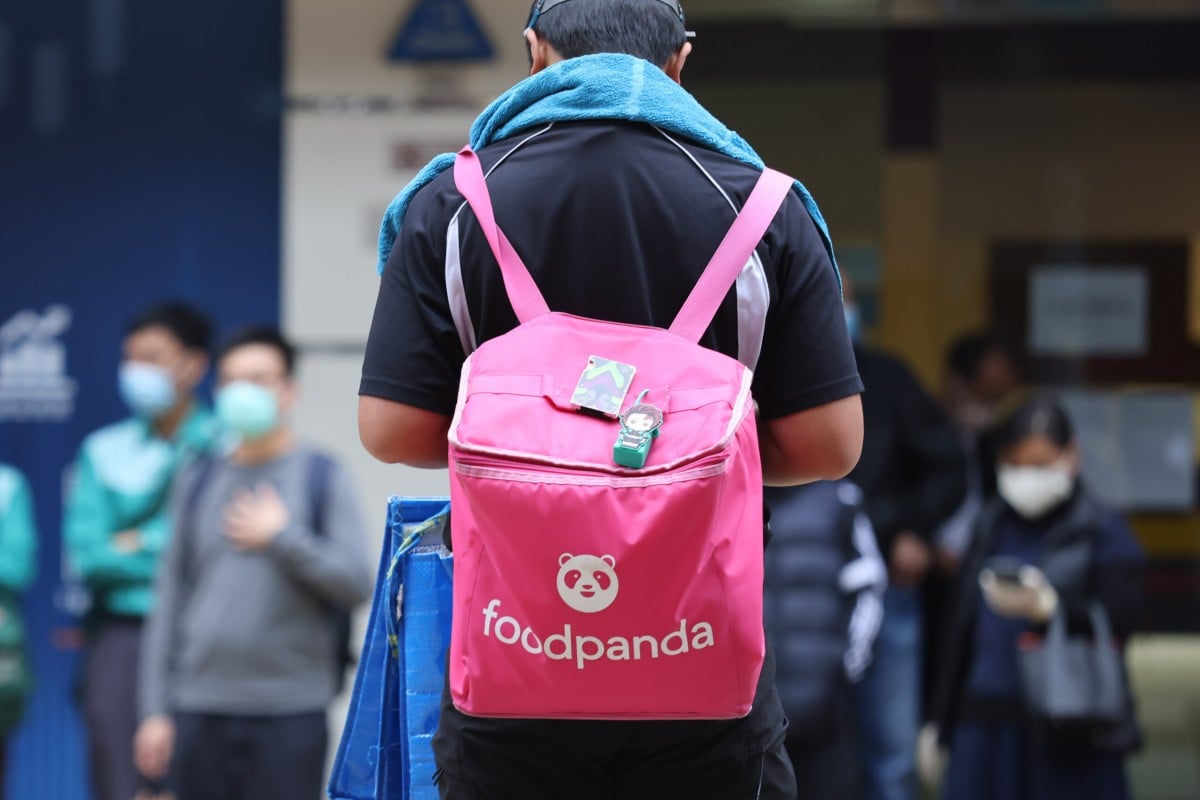 Food delivery riders say they do not have enough support from their companies, especially amid the coronavirus pandemic. Photo: Nora Tam
When Covid-19 brought the airline industry to a standstill in 2020, Waqas Fida left his job at the airport and decided to eke out a living by delivering food.
As his family's sole breadwinner, the 28-year-old Foodpanda courier spends six days a week delivering food in Tsuen Wan, working from 11am to 10pm with a two-hour break.
Being a rider is tough, especially amid the pandemic. For Fida, who came to Hong Kong from Pakistan in 2018, discrimination is common. Most couriers also battle hazardous work conditions, unstable pay, inadequate insurance coverage and rude clients.
Once, he rejected a request to buy cigarettes, and the customer falsified complaints that caused Fida's account to be suspended for five days.
"This is normal in Hong Kong," the rider said, adding that he tried not to take it personally. "If we fight back, we will lose our job. And nowadays, there is not much choice for jobs."
Your Voice: Why food delivery drivers deserve appreciation
He usually receives about 15 orders on weekdays and up to 35 on public holidays. For each order, he is paid about HK$45 (US$5), and every month he makes about HK$26,000 (US$3,317).
Working without sick pay, Fida expressed his concern about contracting Covid-19: he fears not only infecting his two children, but also not being able to bring money home.
At the start of the pandemic, he said Foodpanda provided some protection for workers, but it did not last long.
"They gave us a mask and sanitisers, and they took care of us to show it to the people," he recalled. "But after all [that], it's nothing. [Now] we have to buy masks by ourselves – everything by ourselves."
Food delivery workers are at risk of contracting Covid-19 because of their jobs, but they typically have to buy their own personal protective equipment. Photo: Nora Tam
In January, Hong Kong recorded its first case of a food delivery worker contracting Covid-19. Foodpanda and Deliveroo, each with about 10,000 couriers in the city, have established funds for infected workers, but riders have complained it is difficult to access the money.
A Foodpanda spokeswoman said the company's insurance plan provided HK$2,000 (US$255) for riders.
"This insurance plan has proven helpful for couriers, and we have received an overwhelming number of claim requests, with many couriers successfully receiving the full claim amount," said the spokeswoman, who did not specify the number of claims Foodpanda had approved.
She added that the company had also ordered 7,000 rapid antigen test kits for frontline workers.
Why cleaners are teaching students about responsible waste disposal
Deliveroo told Young Post: "[The Rider Support Fund] was set up since the early days of the pandemic."
"[It] generally takes about one week from application to approval ... [The money] will be credited to the applicant's bank account within one to two weeks."
Deliveroo refused to disclose the fund's amount or the number of successful applications. It said it was planning to roll out a new measure in April to subsidise anti-epidemic supplies for riders.
However, two founders of Riders' Rights Concern Group, launched last October, said the aid from both delivery companies "came too late and was too vague which gave riders a false hope".
"What we have heard are mostly failed applications to the funds," noted Siu-tong and Gaa-wing, the group's founders who asked to be identified only by their nicknames.
"The platforms only provided these funds two months after the fifth wave embarked."
They added: "[Foodpanda's] HK$2,000 fund actually is not a huge number and is just equivalent to a full-time rider's two-day income."
Last month, the concern group launched a petition requesting that Foodpanda and Deliveroo safeguard workers' health by implementing a policy that allows them to leave deliveries downstairs, instead of taking a lift or staircase to meet customers at their doors.
At present, more than 350 couriers have signed the petition.
Hong Kong charity founded by domestic worker to help others with nowhere to go
The group recognises there should be exceptions for those who have medical reasons for not leaving their homes. Still, some customers may fear leaving their homes to pick up food in the lobby of their buildings.
"We have heard some say: 'If you are scared of being infected, then don't work as a delivery man'," the concern group noted. "After all, the companies still favour the customers more, and there is no way for riders to make complaints against the customers."
Siu-tong and Gaa-wing pointed out the irony of these complaints as customers and delivery companies are both reliant on riders to sustain their businesses and everyday lives.
"When the riders are working to the bone to make people's lives easier, they are of the vulnerable group without sufficient protection from their employers," they emphasised.
Why low-income Hongkongers are being pushed from one temporary flat to another
Raja*, a part-time Deliveroo courier who has worked in Sham Shui Po since 2018, struggled to get support from the company after he fell ill.
When the 23-year-old rider finished his last order on February 9, he could not stop coughing and sneezing. A few days later, he tested positive for Covid-19 and ended up spreading it to all of his family members.
As he could not work, Raja applied for a HK$20,000 fund that he had seen on Deliveroo's website, and sent them an email with the required proof of his infection.
But at the time of this interview, the rider said he was still in dispute with the company about whether he was eligible for the fund.
"We want to get what we deserve. Because we have ... families to support," he said. "We provided service for Deliveroo, and what they do in the end [is] just break the promise ... like nothing ever happened."
*Full name withheld at interviewee's request.
Get the word out
Standstill 停滯
A situation or condition in which there is no movement or activity at all
Eke out 勉强度日
Manage to make a living with difficulty
Hazardous 危險的
Risky; dangerous
Falsified 偽造(文件)
Alter (information, a document, or evidence) so as to mislead
Overwhelming 巨大的
Very great in amount
Vague 模糊的
Of uncertain, indefinite, or unclear character or meaning
Working to the bone 拼命工作
To work very hard
Sign up for the YP Teachers Newsletter
Get updates for teachers sent directly to your inbox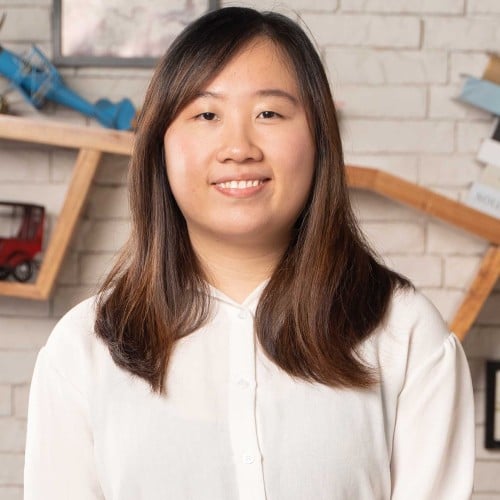 Sue joined the Post in 2021. She graduated from the University of Hong Kong with a double major in journalism and counselling.
Sign up for YP Weekly
Get updates sent directly to your inbox