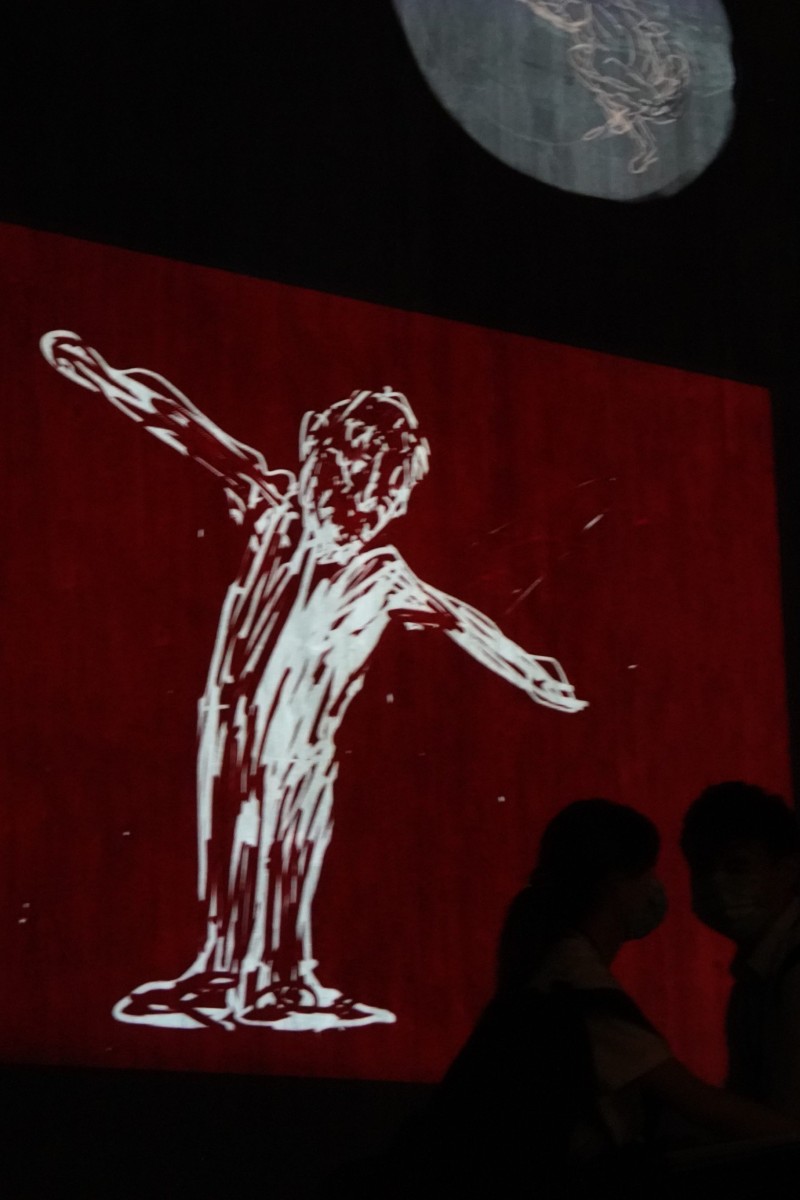 M+ museum to reopen with new interactive playscape, multimedia installation and restaurants
A rooftop garden called the M+ Playscape, designed by Japanese artist Isamu Noguchi, will allow visitors to climb and play together

Immersive works from Nalini Malani will allow audiences to connect on both an intimate and universal level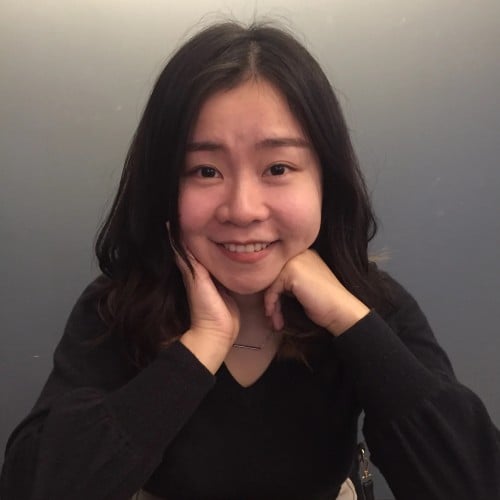 Kelly is a journalist from Hong Kong. She joined the Post in 2018, where she writes about Hong Kong's arts and culture, social welfare and the environment. She has a master's degree in Journalism from the University of Hong Kong.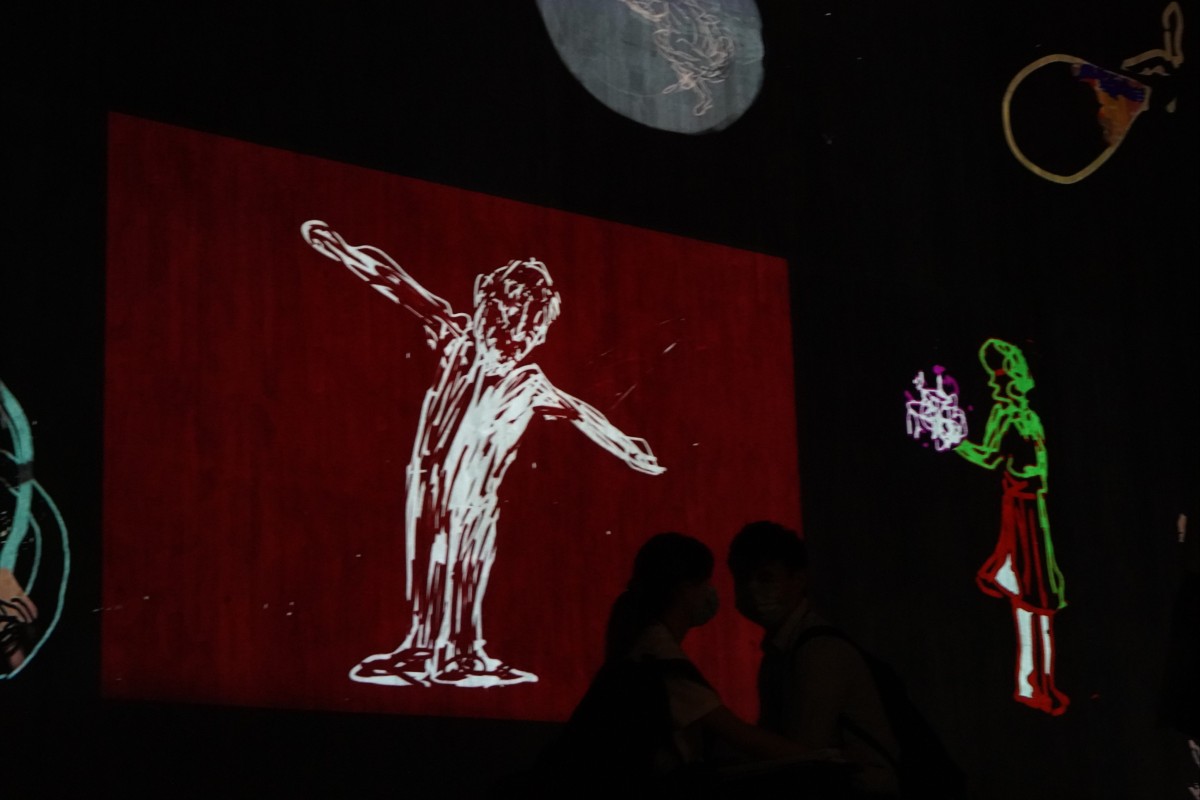 M+, Asia's first global museum of contemporary visual culture in the West Kowloon Cultural District, is set to unveil new displays when it reopens, such as digital video installation "Can You Hear Me?" by Nalini Malani. Photo: Felix Wong
M+, Asia's first global museum of contemporary visual culture in the West Kowloon Cultural District of Hong Kong, is set to unveil an interactive rooftop playscape and a new moving image exhibition, along with new pop-ups and two restaurants, upon its reopening on April 21.
Kirstin Mearns, Head of Museum Retail and Commerce, M+, said the museum will reopen in compliance with the government's three-phase process, while continuing to monitor the city's Covid-19 situation.
The museum has been closed since January as a result of Hong Kong's battle against the fifth wave of Covid-19.
How coronavirus restrictions have affected Hongkongers' mental health
On Thursday morning, the government announced that some social distancing restrictions will be relaxed on Thursday, April 21. Museums, public libraries and performance venues will be allowed to reopen and operate at 50 per cent capacity, since the number of new cases has dropped to a two-month low since the start of the fifth wave.
Suhanya Raffel, Museum Director, said she is excited to share the new collection of visual culture when it reopens next week.
"Despite the pandemic, we continue to curate programmes and experiences that offer useful perspectives and address the well-being of our audience."
Hong Kong will soon relax some restrictions; here's what you need to know
One of the latest displays includes a rooftop garden known as the M+ Playsquare, a combination of landscape and play sculptures where adults and children can play together.
Designed by Isamu Noguchi, an iconic cross-cultural figure in modern art, design and architecture, the Playscape features three new interactive sculpture installations: different versions of the artist's signature concrete sculpture, Octetra; a Play Pyramid extracted from a playground built by Noguchi in Japan; and a Play Mound, a 1.3-metre high iceberg-shaped installation that the public can climb to enjoy different perspectives of the monument.
These freeform play structures serve as tools to stimulate senses, connecting the body and the mind.
In addition to the South Roof Garden on Level 3, the Playsquare, located on the North Roof Garden of the museum, is a semi-permanent installation in collaboration with the Isamu Noguchi Foundation and Garden Museum, New York.
The Play Pyramid from the new M+ Playscape. Photo: Felix Wong
Another new display called Nalini Malani: Vision in Motion features three immersive multimedia installations – Utopia, Remembering Mad Meg and Can you Hear Me? – from prolific cross-disciplinary artist Nalini Malani.
A pioneer in video art and experimental film, Malani's work showcases the versatile use of different art forms and technologies to spark conversations and emotions.
The artist's multilayered work combines poetry, literature, film and hand-drawn animation, encapsulating the works of famous writers such as George Orwell and German poet and playwright Bertolt Brecht to investigate the impact of war, violence and the oppression of women.
For Hongkongers abroad, Fool of a Kind's clothes represent the city's unique Cantonese culture
Inspired by the artist's early experiences as a refugee following the partition of India and Pakistan in 1947, Malani's immersive artwork transcends the collective traumas of national division and addresses social injustice.
While the exhibition connects the audience on both an intimate and universal level, it also offers a look into the artist's fleeting yet relentless conversations with herself and society.
Vision in Motion will be available for public viewing in The Studio, located on Level B2 of M+, until July 31 this year.
"Vision in Motion" from artist Nalini Malani. Photo: Felix Wong
Other new features include a pop-up store called Mei Lok Store, which sells all types of vintage Hong Kong snacks and toys, such as the classic watermelon ball. Two new restaurants are also set to open: an all-day dining restaurant called ADD+, and Mosu Hong Kong, an internationally-acclaimed restaurant from Seoul with two Michelin stars.
"We have been working hard to welcome back the people of Hong Kong, and we hope you will see more of what we have to offer," said Mearns.
Once M+ reopens, visitors aged 12 or above will be required to comply with the vaccination requirements of the "Vaccine Pass" announced by the government before entering the museum, with at least one dose of vaccine on or before April 29 and at least two doses starting from April 30.
How Mosi Mosi Lab empowers Hong Kong's disabled community through inclusive art and design
Visitors are also required to present an electronic version or a paper copy of their Covid-19 vaccination record, or an Exemption Certificate with the relevant QR code. The museum will use the QR Code Verification Scanner mobile application to verify visitors' "Vaccine Pass" to ensure that they are in compliance with its requirements.
Kenneth Ng, General Manager of Communications and Public Affairs at West Kowloon District Authority, said there are currently no plans to extend the museum's one-year free entry period, even though it has been closed since January.
The long-delayed museum, first suggested in 1996 by the city's Tourist Association, was forced to shut after operating for only three months due to the rise in coronavirus cases.
A view of the Octetra installation at the M+ Playscape on the North Roof Garden. Photo: Felix Wong
Designed by the Swiss architects Herzog & de Meuron, the 183,000 sq ft West Kowloon arts hub encompasses visual art, design, architecture and moving images.
More than 380,000 people have visited the harbourfront monument since it opened in November last year.
M+ quickly found itself facing political pressure due to the national security law, and a toughened film censorship law which bans films deemed a threat to national security, which passed last October. This concerned critics of the law, who worried it may affect the curatorial freedom of the three cinemas and mediatheque at M+.
The museum also came under fire by pro-Beijing forces for featuring artwork by China's best-known dissident artist, Ai Weiwei, which raised questions about censorship in Hong Kong's art scene.
Sign up for the YP Teachers Newsletter
Get updates for teachers sent directly to your inbox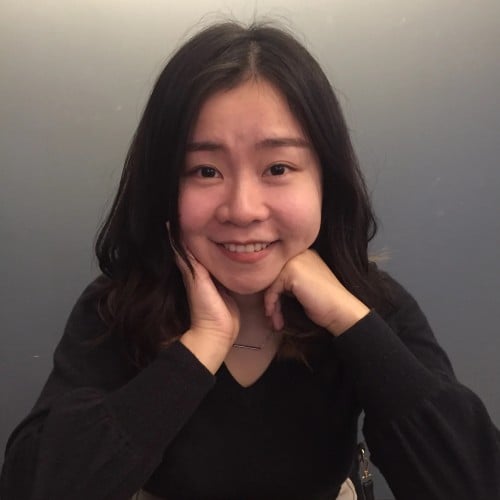 Kelly is a journalist from Hong Kong. She joined the Post in 2018, where she writes about Hong Kong's arts and culture, social welfare and the environment. She has a master's degree in Journalism from the University of Hong Kong.
Sign up for YP Weekly
Get updates sent directly to your inbox