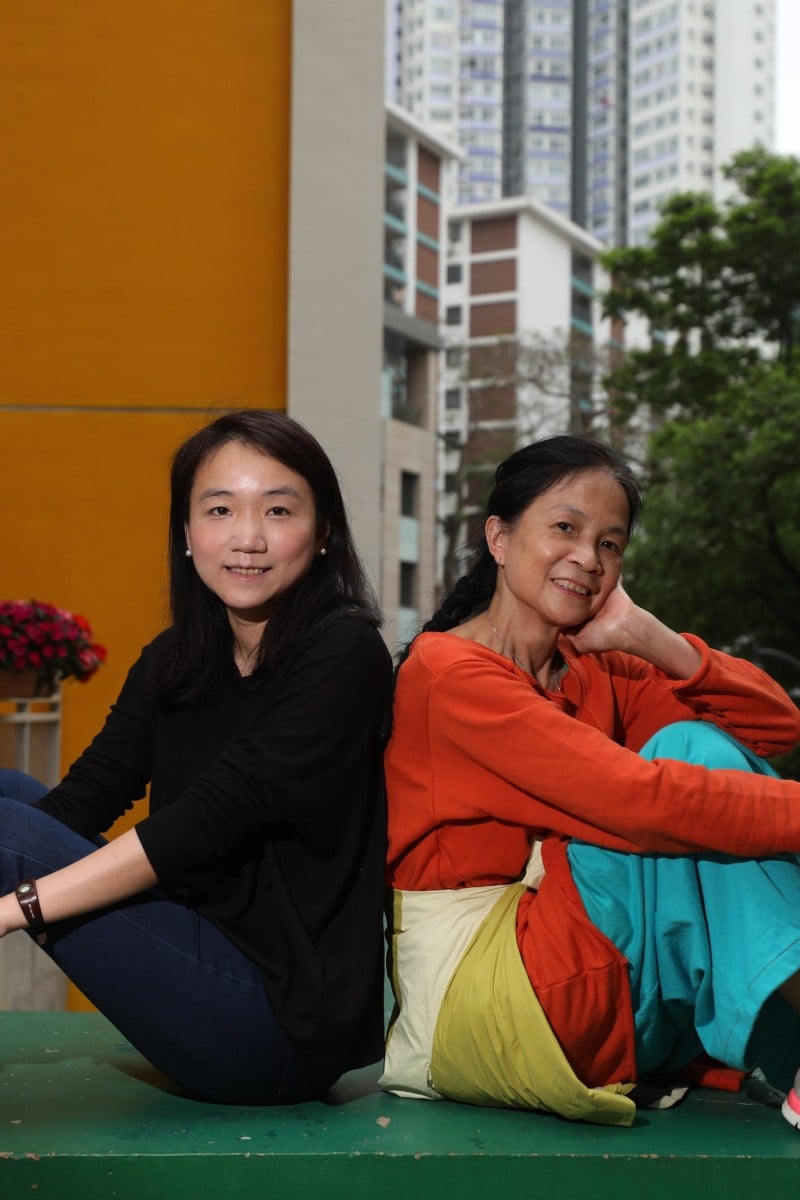 Housing memories: as one of Hong Kong's oldest public estates is redeveloped, website preserves its history, community
Ming Wah Dai Ha in Shau Kei Wan was a 'close-knit neighbourhood', says a resident who has lived there for more than 40 years

Every week, Talking Points gives you a worksheet to practise your reading comprehension with questions and exercises about the story we've written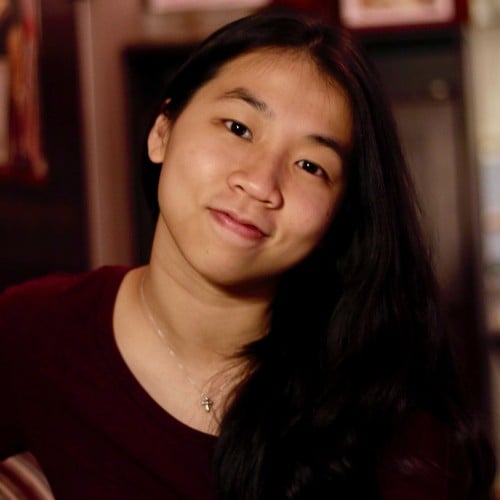 Yanni joined the Post in 2021. She has a bachelor's degree in communication and majored in international journalism. Previously, she worked at Reuters covering Hong Kong political news including the enactment of the national security law.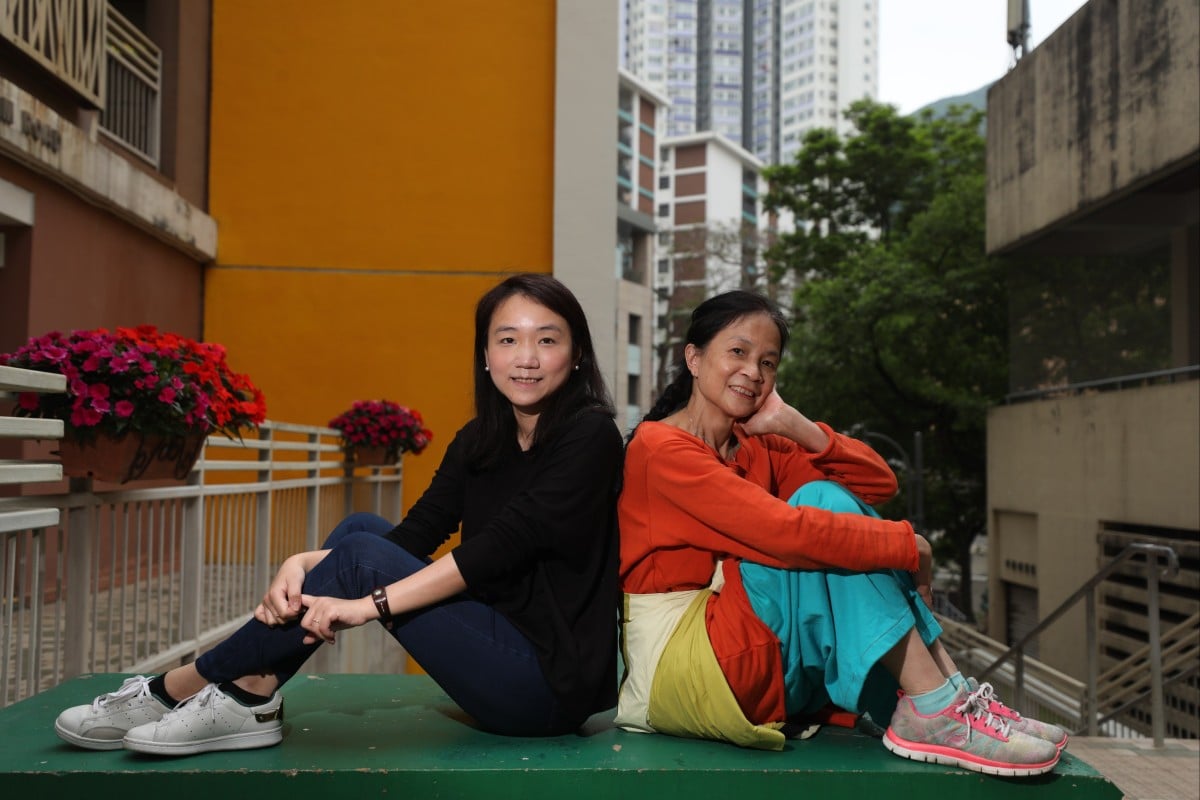 As the historied Ming Wah Dai Ha undergoes renovation, a co-founder of Lion Head Culture, Clara Chan (left), is working to document the memories of the public housing estate's residents like Karina Cheung. Photo: Xiaomei Chen
Karina Cheung Kwai-foon remembers watching the construction of Ming Wah Dai Ha, a housing estate in Shau Kei Wan, from the windows of her home when she was only two years old.
"Back then, they would strike a gong to notify the neighbours that rock blasting was happening soon," said the 64-year-old, who has lived in this estate ever since she married in 1980.
"The place was a close-knit neighbourhood," the resident recalled. "Every household would leave their doors open. Some would even put a deck chair in the corridor and take a nap."
Ming Wah Dai Ha held a children's singing contest in 1984. Photo: SCMP
During festivals such as Lunar New Year, neighbours would shout in the corridors looking for people to play mahjong. Children would go from door-to-door collecting red packets and blessings from the grown-ups.
"But ever since I moved to the new blocks, I felt like the bonds are missing," Cheung said, describing her transition to a new building as the estate undergoes redevelopment.
Why low-income Hongkongers are being pushed from one temporary flat to another
One of the city's oldest public housing estates, Ming Wah Dai Ha comprises 13 blocks originally built in the 60s and 70s. In 2011, Hong Kong Housing Society proposed to redevelop the buildings in three phases.
Completed last year, the first phase provided 966 rental units. The second phase is set to begin this year, and the whole project is expected to be completed in 2035.
"We want to make sure the transition is smooth to ease the residents' worries. That's why the project needs to progress in phases," said Pamela Leung Yi-lin, Corporate Communications Director of Hong Kong Housing Society.
Pamela Leung says the Ming Wah Dai Ha redevelopment project is organised in phases to ease the transition for residents. Photo: Handout
Last May, Cheung left the nine-storey building she had called home for more than 40 years and moved into one of the renovated blocks.
Although the new flat's furnishings were sleek and modern, she said she missed the times when neighbours would go around borrowing condiments and exchanging food. Now, even though they still greet each other in the hallways, the doors are always closed.
While some of this is attributed to the pandemic and the passage of time as residents come and go, Cheung said the new building's design was more closed off than the open corridors of her former block.
Swinging from past to future – the evolution of Hong Kong play areas
It took time to adapt to her new home, but Cheung said she had never considered leaving the estate which housed some of her happiest memories. The former kindergarten teacher is still involved in the community.
"What makes me happiest is seeing their faces light up after receiving help," she said, as she described how she would volunteer to help out her neighbours.
To preserve the cherished memories that residents like Cheung have of the estate, the Housing Society partnered with Lion Head Culture, The Dragon Foundation and Hide and Seek Tour to document the stories and histories living in these soon-to-be-demolished buildings.
Karina Cheung recalls how residents young and old would congregate in the estate's wide corridors. Photo: Yik Yeung-man
The co-founder of Lion Head Culture, Clara Chan Ka-man, has been taking photos and videos of the building's interiors. Through tales from former and current residents, as well as workers who built the estate, Chan and her team hope to capture Ming Wah Dai Ha's golden days.
In that journey, she has also discovered a personal connection to the buildings.
"When I mentioned the project to my family, I learned that my mum lived here when she was a child," Chan said.
Young fans use social media to bring new life to Hong Kong's old stars
All this documentation of the estate's rich history has been launched as a website for the public to explore.
Chan thinks the housing estate holds important lessons about Hong Kong history because it created affordable homes when many were living in squalid conditions.
"They needed to provide housing for so many people, but they still took into consideration ... the community. For example, they didn't sacrifice playgrounds for more car parks just because there was a demand," she noted.
Hot topics: no easy fix for Hong Kong housing crisis
Chan hopes that when the pandemic eases, the group can arrange tours and exhibitions to share more about the values and memories of Ming Wah Dai Ha's community.
"From the different people I met and spoke to, I learned so much about the residents ... You can't find these records in newspapers or anywhere else," she said.
Click here to download a printable worksheet with questions and exercises about this story. Answers are on the second page of the document.
Sign up for the YP Teachers Newsletter
Get updates for teachers sent directly to your inbox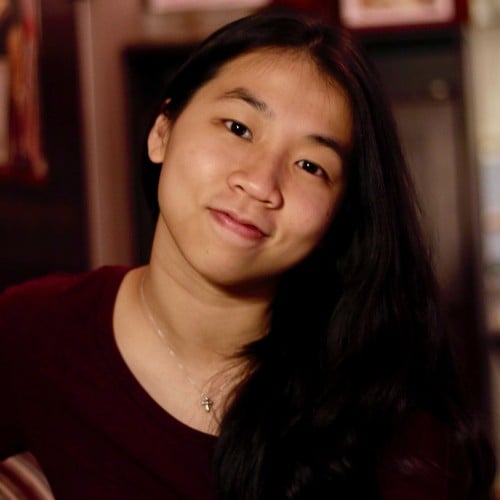 Yanni joined the Post in 2021. She has a bachelor's degree in communication and majored in international journalism. Previously, she worked at Reuters covering Hong Kong political news including the enactment of the national security law.
Sign up for YP Weekly
Get updates sent directly to your inbox