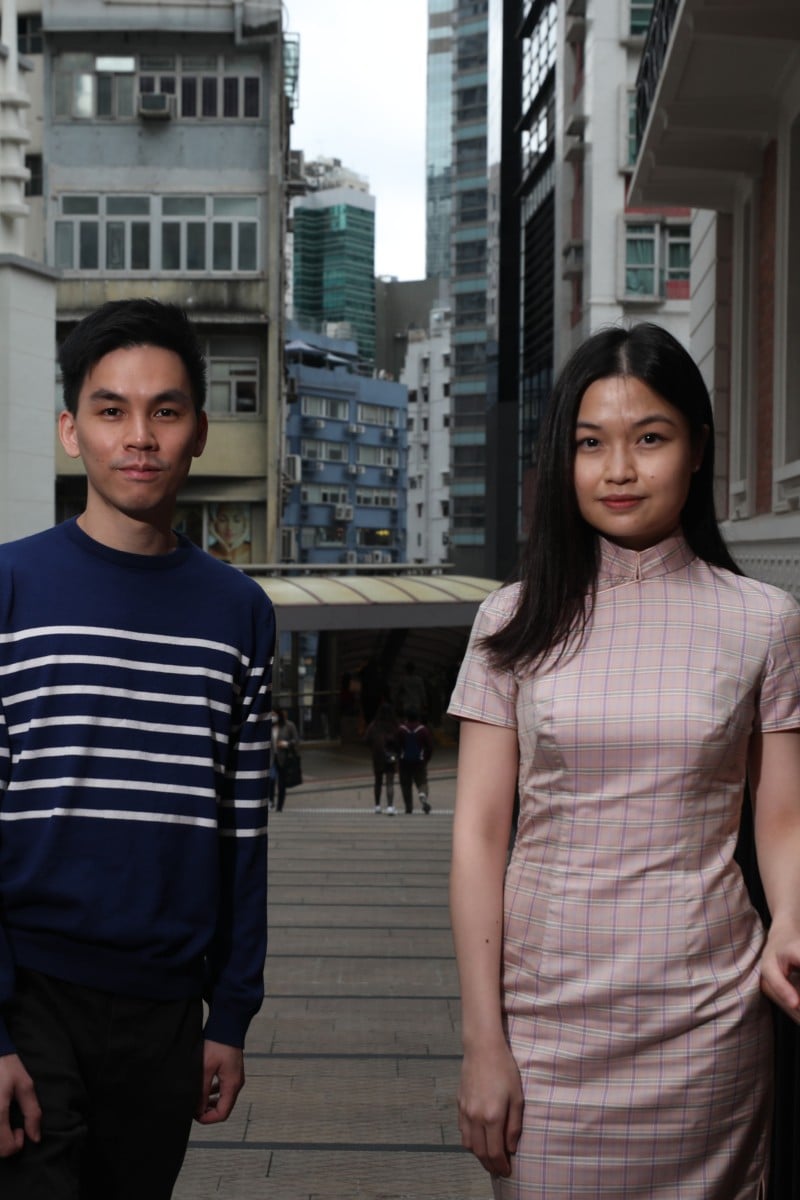 Founded in 2016 by Godfrey Lai Sin-hang and Haidee Or Hoi-yee, the group has published three books and many articles on the city's lesser-known tales

The pair stress that understanding the past should not be about memorising knowledge from a book, but exploring what interests you and seeking the truth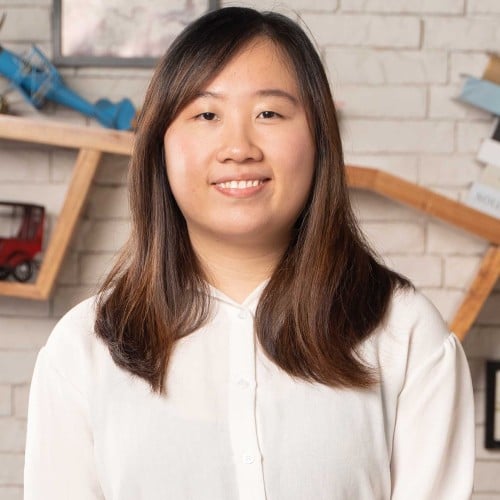 Sue joined the Post in 2021. She graduated from the University of Hong Kong with a double major in journalism and counselling.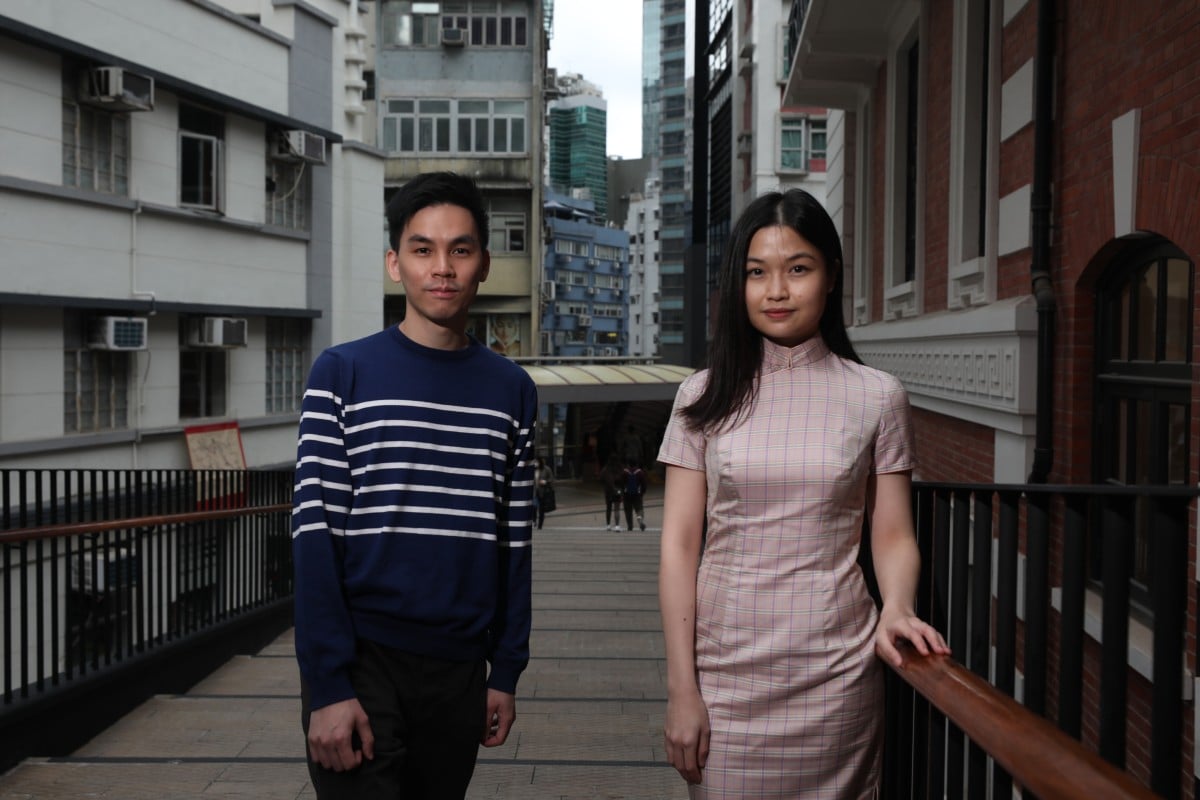 Historians Godfrey Lai Sin-hang (left) and Haidee Or Hoi-yee founded We Toast HK to share the city's stories. Photo: Xiaomei Chen
If you flip through most history textbooks, the chapter on Hong Kong – an international financial hub that evolved from a small fishing village – is only a few pages long.
But beyond the handful of momentous events and prominent figures taught in schools, the city's past is actually filled with countless lesser-known tales and unsung heroes.
To bring attention to Hong Kong's less prominent stories, two history buffs, Godfrey Lai Sin-hang and Haidee Or Hoi-yee, founded a local history group, We Toast HK, six years ago.
Website preserves one of Hong Kong's oldest public housing estates
"I was mainly taught the history of [mainland] China and the Western world – but not much about the city," said Lai, a 29-year-old Chinese University history graduate.
Or, who studied humanities at Baptist University, also lamented how local history was neglected: "When we travel to another place, we are always curious about the local history. But when it comes to Hong Kong, why do we take its history and existence for granted?"
According to the 27-year-old, the city's history is everywhere, if you pay attention to your surroundings. For example, the replica plane hanging at the Hong Kong International Airport entrance commemorates the Spirit of Sha Tin, which was the first-ever plane to fly in the city when it took to the air in 1911.
"We often see this plane model at the airport, but we never think about the story behind it," Or said.
A replica of the plane Spirit of Sha Tin hangs at the entrance of the Hong Kong International Airport. Photo: Raysonho @ Open Grid Scheduler / Grid Engine
Over the years, We Toast HK has published three books and numerous online articles, covering topics such as food culture, slang and everyday stories, and they host history workshops for schools and the public. The group's Facebook page has amassed more than 44,700 followers.
Their readers often enjoyed discussing their life stories, Or noted. Once, a senior in his 70s read their article about Tai Po's Greenville Amusement Park, which opened in 1949 and closed in the 70s, and he wanted to share about his visits to the park that now no longer exists.
"He told us he had been there as a kid, and he even sent us a scan of his diary entry and a picture of him visiting the park. It was heart-warming," recalled Or.
To create We Toast HK's content, Lai and Or work with two other active members and two university student interns to conduct extensive research.
"When I read something interesting in a book, I dig deeper into the topic and compile the information into an article," said Lai, adding that the group's writing was backed by primary or secondary sources.
Exploring Hong Kong history is full of surprises as sources sometimes contradict each other – showing the importance of thorough fact-checking.
When the group was writing an article about the City of Victoria – a name used during the colonial period to refer to Hong Kong Island's northern coast – they found conflicting information about one of its districts, Ha Wan.
Swinging from past to future – the evolution of Hong Kong play areas
Many official documents say Wan Chai is where Ha Wan was located, but Or and Lai's research revealed it was closer to Admiralty.
"We took half a year checking maps and tons of documents to figure out the truth," explained the historians.
After the group added this information to their Google Form quiz which launched in March, some participants questioned why the answers were different from what they had seen in a museum. We Toast HK responded with supporting evidence and reminded their audience to cultivate a spirit of curiosity and a desire to find the truth.
"Even an authority and organisation could be wrong – don't blindly trust them or rely on only one source," said Or.
Historian reveals the truth behind ghost stories on MTR's Island line
In recent years, the group has seen its reach extend beyond history buffs, as current events have made Hongkongers want to learn more about their city.
After the mass protests in 2019 and the implementation of the national security law, Lai said more people were asking fundamental questions about the city and its identity, such as "How did Hong Kong become what it is today?" and "What does it mean to be a Hongkonger?"
To respond to these queries, the group published 36 HongKongers Not Covered by Your History Textbook last year, and another book this March, Founding Hong Kong: 25 Modern Developments that Influence Your Lives.
"We are not aiming to provide [readers] with a model answer," Or explained. "Maybe everyone will come to different answers, or there will never be a common answer. But what we have in common is that we have thought about these questions and grown together."
The founders emphasised that understanding history should not be about memorising knowledge from a textbook, but exploring what interests you and seeking the truth. It is important to learn slowly to develop a deeper relationship with the city and its stories.
"[Learning history] should not come from a sense of obligation, but from a love for the place," the pair said.
Click here to download a printable worksheet with questions and exercises about this story. Answers are on the second page of the document.
Sign up for the YP Teachers Newsletter
Get updates for teachers sent directly to your inbox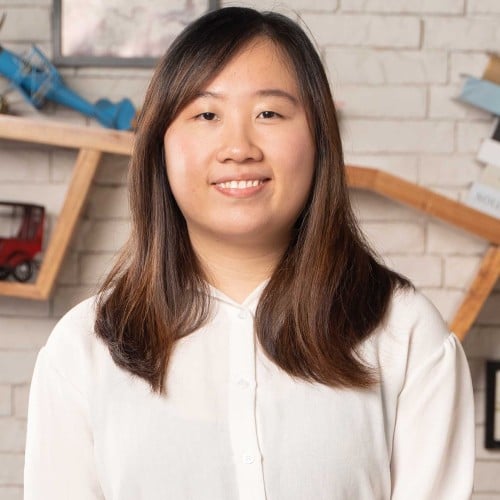 Sue joined the Post in 2021. She graduated from the University of Hong Kong with a double major in journalism and counselling.
Sign up for YP Weekly
Get updates sent directly to your inbox