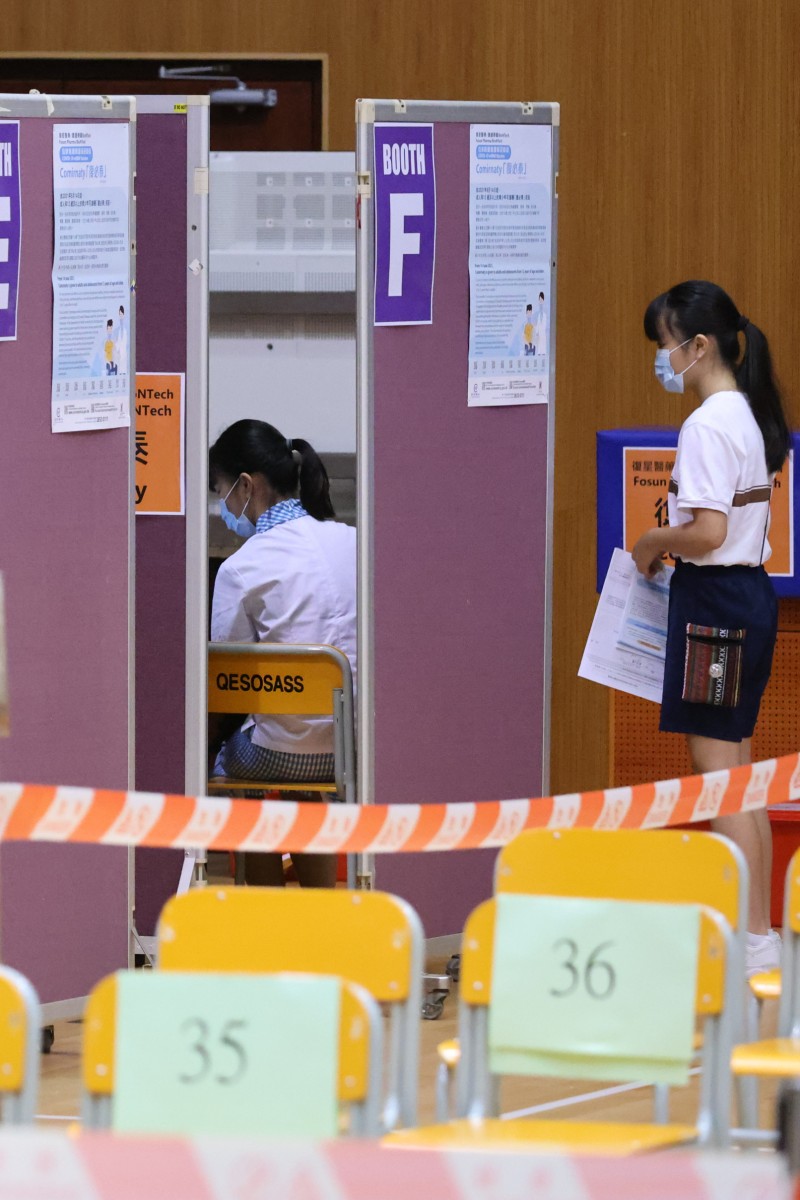 Education Bureau revises health guidelines for campuses, says all students, from kindergartens to secondary schools, will be able to attend their graduation events

But updated guidelines insist on full vaccination before students can perform at such events or participate in sports days and swimming galas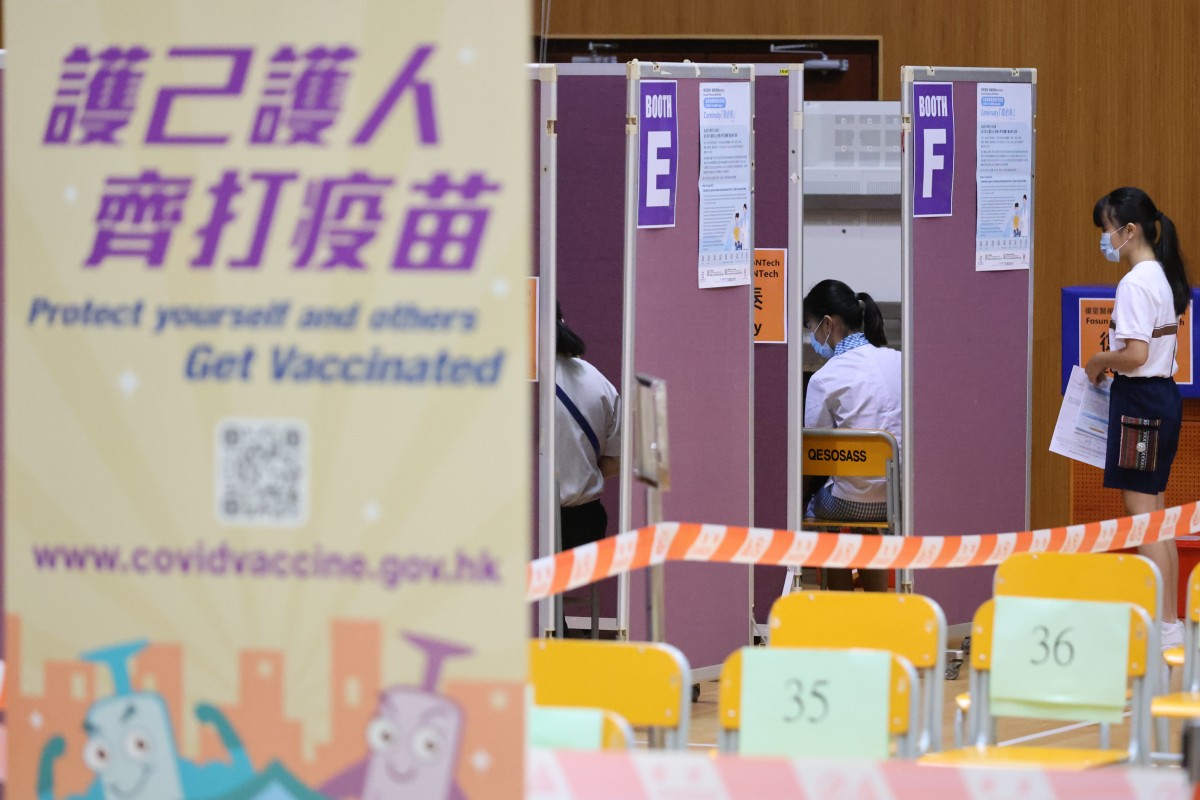 Education authorities have revised inoculation guidelines for graduation ceremonies after an outcry from parents and NGOs. Photo: May Tse
Hong Kong education authorities have made a U-turn by allowing students unvaccinated against Covid-19 to attend their graduation ceremonies after a previous ban sparked an outcry among parents and children's rights advocates.
The Education Bureau also said students should continue until late June to undergo rapid antigen tests on a daily basis before going to school.
Authorities on Thursday released the revised health guidelines for schools, featuring advice on how activities should be held on campus. It said all students, from kindergartens to secondary schools, would be allowed to attend their graduation ceremonies.
Covid-19 now endemic in Hong Kong, health adviser says
However, any students performing at such events for primary and secondary schools must have received two doses of a coronavirus vaccine.
The guideline also required schools to shorten the duration of ceremonies and reduce the number of performances involved, adding that attendees should all face in the same direction while seated and must avoid face-to-face activities.
All students can also join other half-day large-scale events, such as parents' days, open days and campus visits, regardless of whether they are vaccinated or not.
Advocates for children's rights have welcomed the revised stance on a vaccination requirement for students seeking to attend graduation events. Photo: May Tse
The revised measures came a day after the Hong Kong Committee on Children's Rights, an independent group formed by advocates and lawyers, released a statement urging the government to allow students to be able to attend their graduation events.
The bureau's previous guidelines, which were released in April, said that only students who had received their second jab over 14 days before mass school events, including parents' and open days, campus visits and sports or swimming competitions, would be allowed to attend.
Despite the revisions, the new guidelines insist that students are fully vaccinated before attending sports days and swimming galas.
How to resume your routine once Hong Kong relaxes Covid social-distancing restrictions
The Committee on Children's Rights had said it had received many inquiries from the public about schools placing vaccination requirements on students taking part in graduation ceremonies.
"Some schools have over one-third of the students without the two [doses] required [for] the graduation ceremony. This is obviously not a good sign and would leave a deep scar on their memories of school life," it said.
The advocacy group described graduation ceremonies as a "once-in-a-lifetime" experience for schoolchildren.
In another announcement, the bureau said it would maintain the daily testing requirement for students, after consulting the Centre for Health Protection, but a review of the measure would be carried out in due course. Any children whose siblings tested positive for the coronavirus should not go to school, it added.
The revised guidance also featured advice for arranging extracurricular activities on Saturdays, with kindergartens, primary and secondary schools allowed to admit all of their students to join such activities, including musical and school teams training, if they wore masks.
Authorities also said they would allow schools to arrange for students in higher forms to return to campuses for half-day supplementary classes on Saturdays.
But students who wish to join in mask-off or full-day activities at primary and secondary schools must be fully vaccinated, it said.
Hong Kong questions costs of Covid-19 restrictions on mental health, livelihoods
Describing the prompt reply by authorities as "positive", Billy Wong Wai-yuk, executive secretary of the Committee on Children's Rights, said she welcomed the amendments. "I think it could address many concerns and worries by parents and students," she said.
Wong also reminded schools to adopt a more empathetic approach when persuading students to get vaccinated.
"We knew some schools have criticised unvaccinated students for having attitude problems and even said it would cause their peers many problems if they do not get inoculated," she said.
Sign up for the YP Teachers Newsletter
Get updates for teachers sent directly to your inbox
Sign up for YP Weekly
Get updates sent directly to your inbox