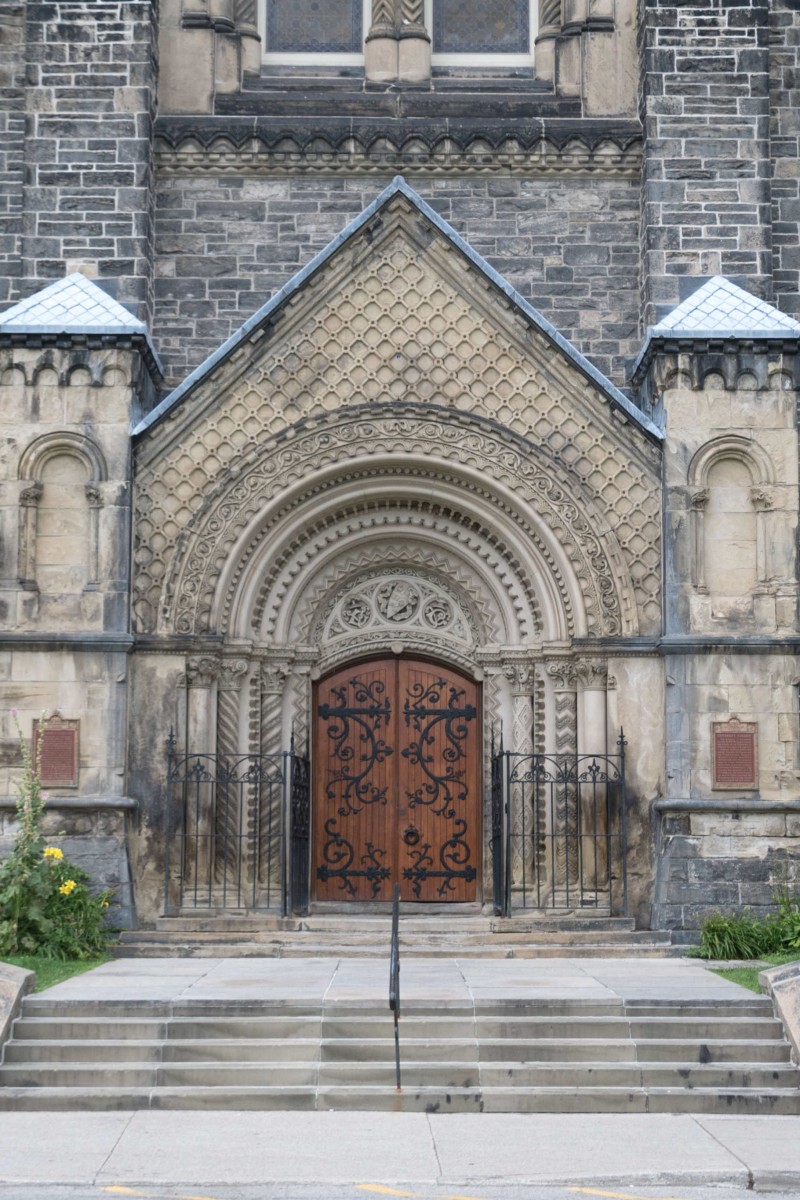 Last year, Canada was the second most popular destination after Britain for Hongkongers going overseas for higher education

Hongkongers only needed to complete a two-year diploma course at designated postsecondary learning institutes before applying for permanent residence in Canada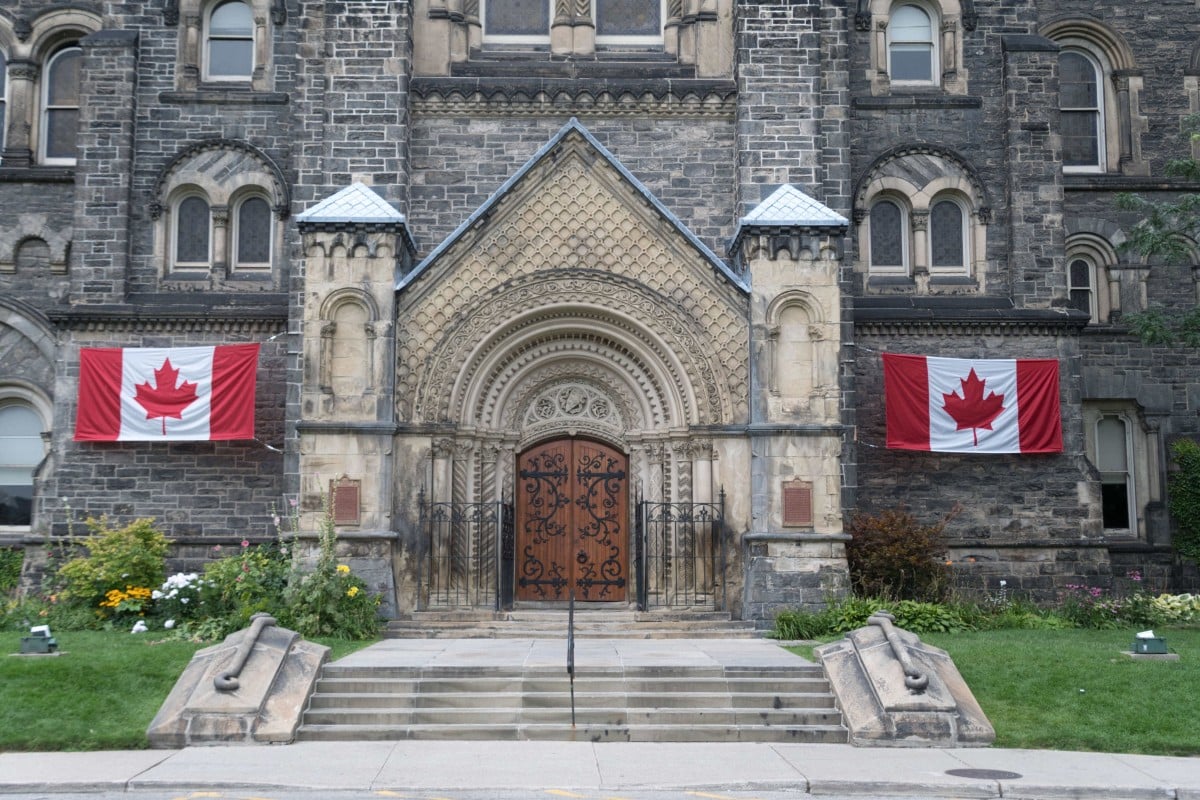 The University of Toronto is one of Canada's globally top-ranked universities. Photo: Getty Images
Canada has leapfrogged over Australia and the United States to become the second most popular destination after Britain for Hongkongers going overseas for higher education.
Britain had long been the most popular choice, followed by Australia, the United States and Canada in that order.
But after Canada announced its new immigration pathways for Hong Kong residents last year, 6,365 Hongkongers were granted student visas there, just behind the 6,511 student visas issued by Britain.
Canada used to be the least popular of the four countries for Hongkongers heading abroad to study. Only about 2,500 were granted Canadian student visas each year from 2018 to 2020, making up about a fifth of the total student visas issued by the four countries.
The landscape was reshaped after Britain, Canada and Australia announced easier immigration pathways for Hong Kong residents following Beijing's imposition of the national security law in June 2020, banning acts of secession, subversion, terrorism and collusion with foreign forces.
Both Canada and Australia have said those who study there may stay on and apply for permanent residence and, later, citizenship. Their dependents would also be allowed to apply for visas leading to permanent residence.
Canada's terms were easier, as Hongkongers only needed to complete a two-year diploma course at designated postsecondary learning institutes before applying for permanent residence.
Seeking a broader education overseas? This group can help, free of charge
Australia required Hongkongers to remain there for three to four years after graduating before applying for permanent residence.
The number of student visas issued by Australia rose after Canberra announced details of its migration scheme last November.
Australia issued around 11 per cent more student visas from January to March this year, compared to the same period in 2019, months before the outbreak of social unrest in Hong Kong.
It also issued 124 dependent visas from last November to March, up from around 50 in previous years, before it announced details of the new immigration pathways.
Visitors at the Hong Kong International Education Expo in May 2021 look for information about sending their children to study overseas. Photo: Chan Ho-him
Britain eased its migration rules for Hongkongers with its British National (Overseas) Visa scheme, which does not require applicants to study there.
Of the four top destinations for Hong Kong students, only the US did not offer a new migration scheme. The number of student visas there shrank last year.
In 2018, the year before Hong Kong's social unrest, about 14,800 Hongkongers applied for student visas from the four countries. The number rose to 14,950 in 2019, but fell to 12,067 in 2020, when the Covid-19 pandemic struck and international borders closed.
How much does it really cost to study abroad?
Last year, about 17,900 Hongkongers obtained student visas to the four countries.
Over the past two years, many Hong Kong students have been leaving the city after sitting their university entrance exam.
The Secondary 6 Students' Pathway Survey conducted by the Education Bureau showed that about 14 per cent of those who sat the exam in 2020 and 2021 chose to continue their studies outside Hong Kong, including in mainland China, Taiwan, Canada, Britain, Australia and the US.
It found that 305 students surveyed went to Canada last year, a 126 per cent increase from 2019. For the first time since data became available in 2013, the number going to Canada exceeded those going to the US, with Canada attracting 166 more students than the US.
A survey conducted by the Education Bureau showed that about 14 per cent of those who sat the university entrance exam in 2020 and 2021 chose to continue their studies outside Hong Kong. Photo: Xiaomei Chen
Jeannie Tse, country manager in Hong Kong and Macau for EF Education First, said the education consultancy noticed that demand to study in Canada skyrocketed after the country unveiled its immigration scheme last year.
"We did not hold any seminars on Canadian education before 2020, but since last year, we've been holding at least one seminar every month," she said.
She added that prospective students who attended these seminars previously focused on learning more about the country's education system, but were now also asking how to obtain permanent residence there.
Face Off: Is studying in Hong Kong better than studying overseas?
Those asking about Canadian education were mainly from two groups, she said – students sitting the university entrance exam, and mature individuals returning to school to obtain permanent residence there.
A spokeswoman for the Canadian consulate in Hong Kong noted the upward trend in applications.
"The government recognises the tremendous social, cultural and economic benefits that international students bring to Canada and that there are benefits for students who choose to study in Canada beyond earning a degree or diploma," she added.
Sign up for the YP Teachers Newsletter
Get updates for teachers sent directly to your inbox
Sign up for YP Weekly
Get updates sent directly to your inbox