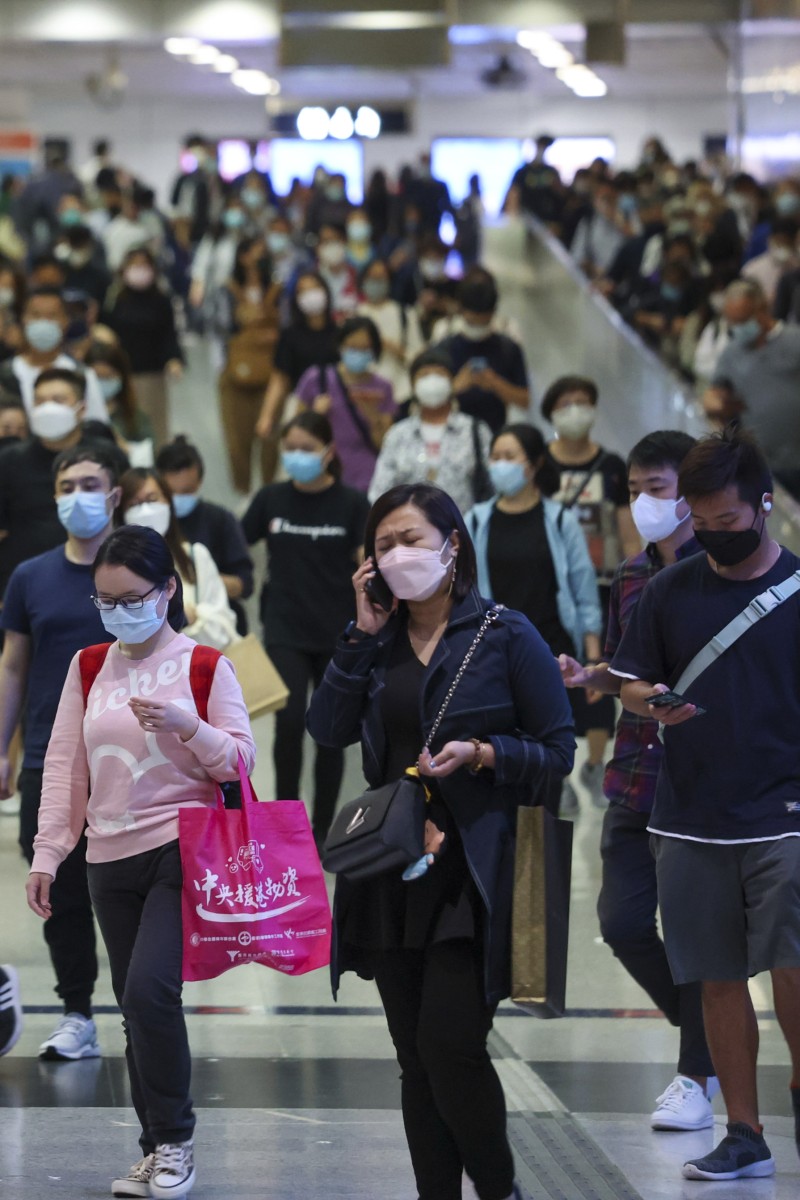 City not ready to get rid of mask mandate because of crowded living environment, low three-dose vaccination rate, negotiations on reopening mainland border

However, infectious diseases expert recently said public might be able to go mask-free outdoors in summer given epidemic situation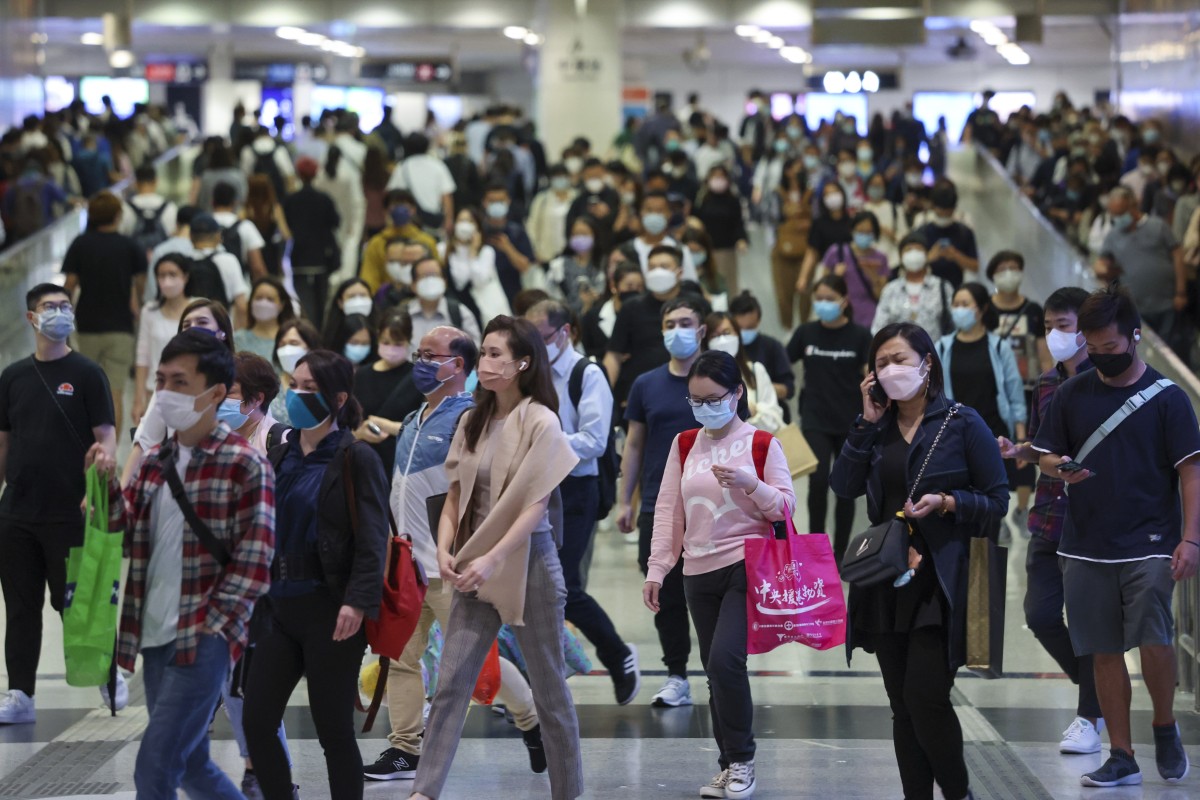 It's unlikely Hongkongers will be able to ditch their masks by summer, though one infectious disease expert raised hopes about being able to take them off outside. Photo: Yik Yeung-man
Hongkongers' hopes to be able to remove their masks in public seemed to take a step closer to reality recently when some medical experts floated the idea of a gradual resumption of normal life in the summer.
But leading government pandemic advisers said the city was not yet ready to ditch its mask mandate because of the crowded living environment, a low three-dose vaccination rate and negotiations with mainland China on reopening the border, with one expert saying the rules could not be relaxed until early next year.
Hopes were raised after Professor Ivan Hung Fan-ngai, an infectious diseases expert from the University of Hong Kong, struck an optimistic tone that the public would be able to go mask-free outdoors in the summer given the city's epidemic development.
No home away from home for domestic workers terminated after contracting coronavirus amid Hong Kong's fifth wave
It is mandatory to wear a mask on public transport and in public places aside from country parks and when running or exercising at sports venues, both outdoors and indoors.
But government pandemic adviser Professor David Hui Shu-cheong said Hong Kong's crowded environment means the situation cannot be compared to other places.
"Hong Kong's bus stations, minibus stops and MTR stations are often packed with people. Our outdoor areas are very different from outdoor areas in other countries," Hui said. "It is hard to maintain social distancing when one is in urban areas."
"When the virus is so widespread and deep-rooted in the community, would you dare remove your mask?"
Fellow government pandemic adviser Professor Yuen Kwok-yung also pointed to heavily populated areas, such as Mong Kok, as a reason why the city cannot relax its mask rules yet. Easing mask rules too soon could also lead to a major surge in flu and other respiratory viruses, which would be "a big headache", he said.
In Singapore, which is also a densely populated city, masks are still required for indoor settings, but they can be removed in workplaces when employees are not interacting physically with others and when they are not in customer-facing areas.
Hui argued that the three-dose vaccination rate was a factor that allowed Singapore to ease its mask rules. As of Thursday, 75 per cent of the city state's population had received at least three doses. Despite Singapore recording several thousand new Covid-19 cases each day, just a small fraction require hospitalisation or intensive care.
One million dead: 5 things to know about Covid in the US
In comparison, just 53.3 per cent of Hongkongers aged 12 or older were triple vaccinated as of Sunday.
While Hong Kong technically would have the conditions to largely relax its mask rules if the three-dose inoculation rate reached 70 per cent, Hui said, the city's urgency to resume quarantine-free travel with the mainland complicated the situation.
"When there are lots of cases in the community, even if they are mild, would the mainland allow the border to reopen?" he said.
Hui said it would be up to Chief Executive-elect John Lee Ka-chiu to liaise with mainland authorities on the latest criteria after he took office on July 1. Lee previously said reopening the mainland border would be his first priority.
Yuen, in an opinion article published in a Chinese-language daily on Friday, said mask rules would need to remain in place until spring next year, after the winter flu season had passed and if no new coronavirus variant emerged.
China censors WHO statement calling zero-Covid strategy unsustainable
Respiratory medicine specialist Dr Leung Chi-chiu said he believed mask rules could only be relaxed when Covid-19 no longer posed a major threat to the city.
"[Relaxation] can only come when Covid-19 has become endemic. When natural infection will not cause a large outbreak and bring severe conditions to most people," Leung said, without predicting a timeline.
Sign up for the YP Teachers Newsletter
Get updates for teachers sent directly to your inbox
Sign up for YP Weekly
Get updates sent directly to your inbox