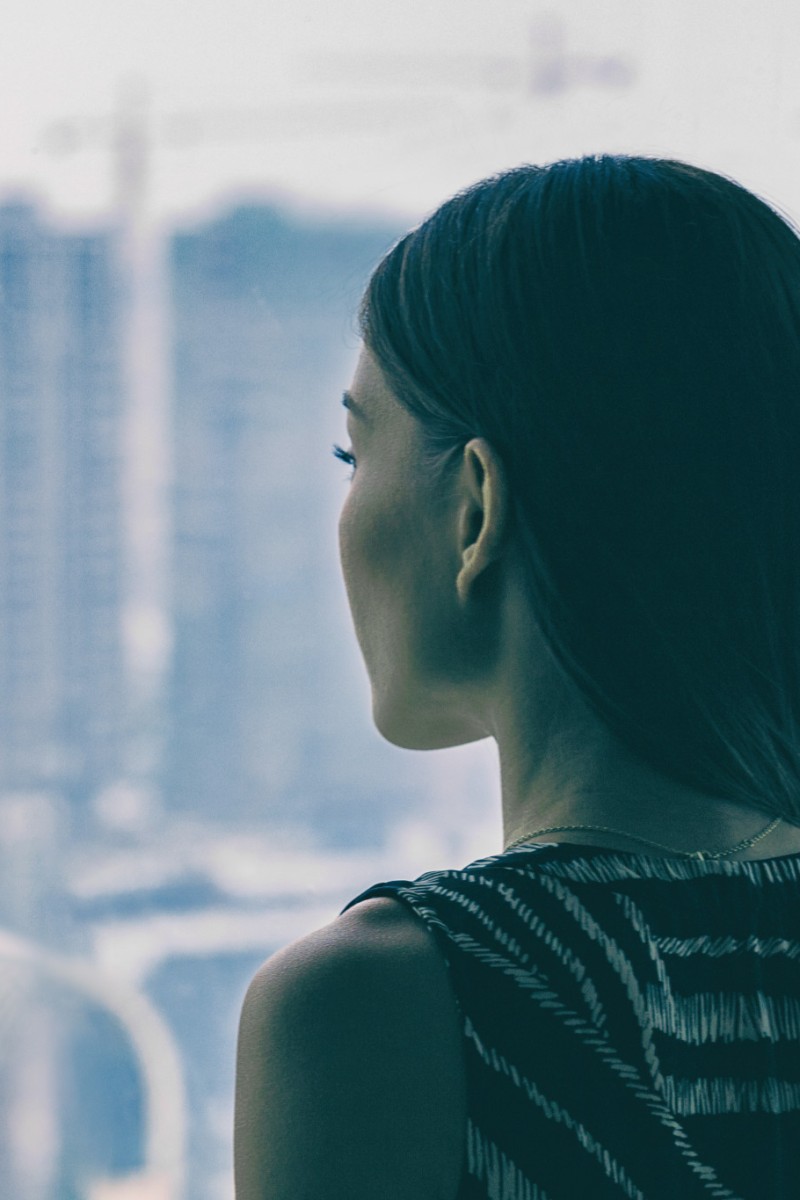 12.4 per cent of respondents showed signs of PTSD and researchers warn the situation likely worsened during fifth wave

Those with lower level of education, were jobless or lacked a source of income found to be at higher risk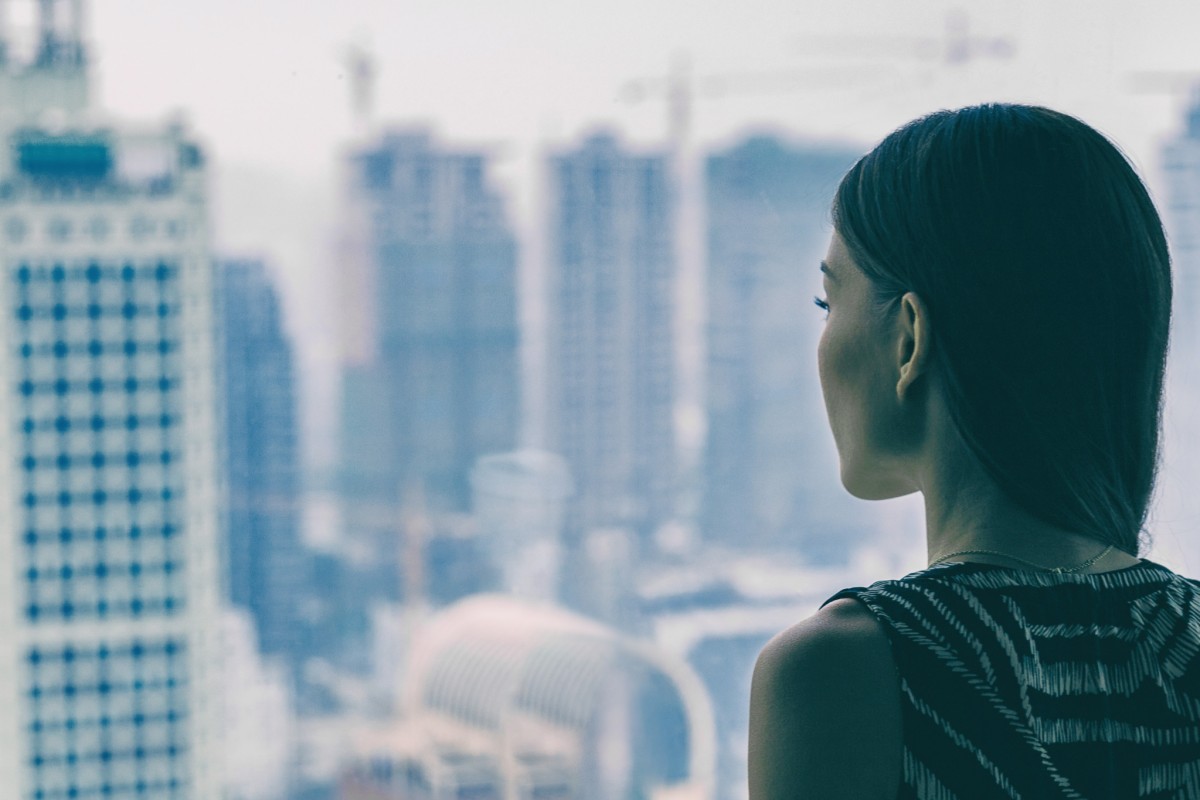 Researchers warned that the situation could have worsened during the fifth wave of coronavirus infections. Photo: Shutterstock
The first year of the Covid-19 pandemic left one in 10 Hong Kong residents with symptoms of post-traumatic stress disorder (PTSD), according to a new study, and researchers have warned that the numbers could be much higher after the fifth wave of infections.
Researchers at Polytechnic University interviewed 3,011 residents contacted by telephone at random between December 2020 and February last year. It found 12.4 per cent of respondents exhibited symptoms of PTSD, including inadvertently thinking about the pandemic, growing irritable or angry and denying the existence of the coronavirus.
But the researchers warned the situation could have worsened during the fifth wave, which was now subsiding, when hundreds of thousands of new infections and thousands of deaths overwhelmed the healthcare system. They warned that between 30 and 40 per cent of residents could be afflicted with PTSD symptoms.
Stress of caregiving during coronavirus has had severe impact on women's health, survey finds
"The pandemic has dragged on for two years and become a 'new normal', which has dealt a huge blow to people's work-life schedules, health management, work and social activities," said Professor David Shum Ho-keung, dean of the university's faculty of health and social sciences and who led the study, on Wednesday.
"Being in a constant state of stress and not managing it could cause adverse impacts on our mood and daily lives, and may lead to mental health problems in the long run."
Residents were asked to assign a value from zero to four in response to 22 statements about the pandemic, such as "any reminder brought back feelings about it", "I had trouble staying asleep", and "I felt irritable or angry", with a score of 33 or above indicating possible PTSD.
Those who had lower levels of education, were unemployed or had no income were at a higher risk of suffering PTSD due to the pandemic. Photo: Sam Tsang
The study also found that residents were at a higher risk of suffering PTSD due to the pandemic if they had a lower level of education, were jobless or lacked a source of income.
Shum noted that unlike the severe acute respiratory syndrome epidemic of 2003, which lasted only a few months, the Covid-19 crisis had dragged on for more than two years, leaving many people with "pandemic fatigue".
Researchers also found that respondents who spent more time consuming news about Covid-19 reported greater psychological trauma but also stricter compliance with anti-pandemic measures.
How information overload and mental exhaustion during Covid-19 affects your attention span
Shum warned that reading or watching reports about the health crisis could be a double-edged sword and urged people to try to strike a balance. They should avoid overwhelming themselves with information and rely only on trustworthy sources, he added.
Health officials confirmed 251 infections on Wednesday, including 28 imported ones, taking the city's overall tally to 1,211,087. They also reported two more deaths related to the virus, ending a four-day zero streak and taking the toll to 9,372.
The research team also carried out in-depth interviews with 31 residents aged 65 and above to try to better understand the mental health of the elderly during the pandemic. They found older residents generally believed Covid-19 was highly transmissible, so most of them avoided leaving home or they no longer engaged in their usual activities. Others said they believed the virus was always fatal and the infected could not be treated, it found.
The study also found that a significant proportion of older people no longer engaged in their usual activities for fear of contracting Covid-19. Photo: Vincent Yu
Most of the 31 elderly reported feelings of worry, helplessness or depression, while some had suicidal thoughts, according to the researchers.
"Compared to other groups, the elderly have had a more negative perception of the pandemic," said Dr Judy Siu Yuen-man, an associate professor at the department of applied social sciences and a member of the research team.
Shum urged residents to seek professional help if they experienced changes in their mental health and to establish support networks with families and friends. Authorities should continue to provide the public with reliable information about the health risks posed by the virus, he said.
How to fix relationships damaged by Covid-19
The study was supported by the Health and Medical Research Fund of the Food and Health Bureau. The results were published in the academic journals BMC Psychiatry and BMC Geriatrics in April this year.
A local NGO urged the government to provide more immediate counselling service, noting that much of the support was provided by non-government groups.
Crystal Yuen Shuk-yan, a community organiser at the Society for Community Organisation, said many poorer people had experienced mental stress during the pandemic.
Yuen said the elderly were particularly affected by the mental impact of the pandemic due to isolation arising from social-distancing measures. Many of them became anxious or depressed, while those with psychological problems saw their conditions deteriorating. Families who lost income were also among those hit the hardest, she noted.
"The situation [of mental health] among grass-roots persons is depressing," Yuen said.
She said the government did not do enough to support the mental health of residents, and called on authorities to close the gap by offering more immediate counselling services for those in need, as well as boost help for the elderly, such as by teaching them to use digital devices to communicate with others during the pandemic.
If you are having suicidal thoughts, or you know someone who is, help is available. For Hong Kong, dial +852 2896 0000 for The Samaritans or +852 2382 0000 for Suicide Prevention Services. In the United States, call The National Suicide Prevention Lifeline on +1 800 273 8255. For a list of other nations' helplines, see this page
Sign up for the YP Teachers Newsletter
Get updates for teachers sent directly to your inbox
Sign up for YP Weekly
Get updates sent directly to your inbox