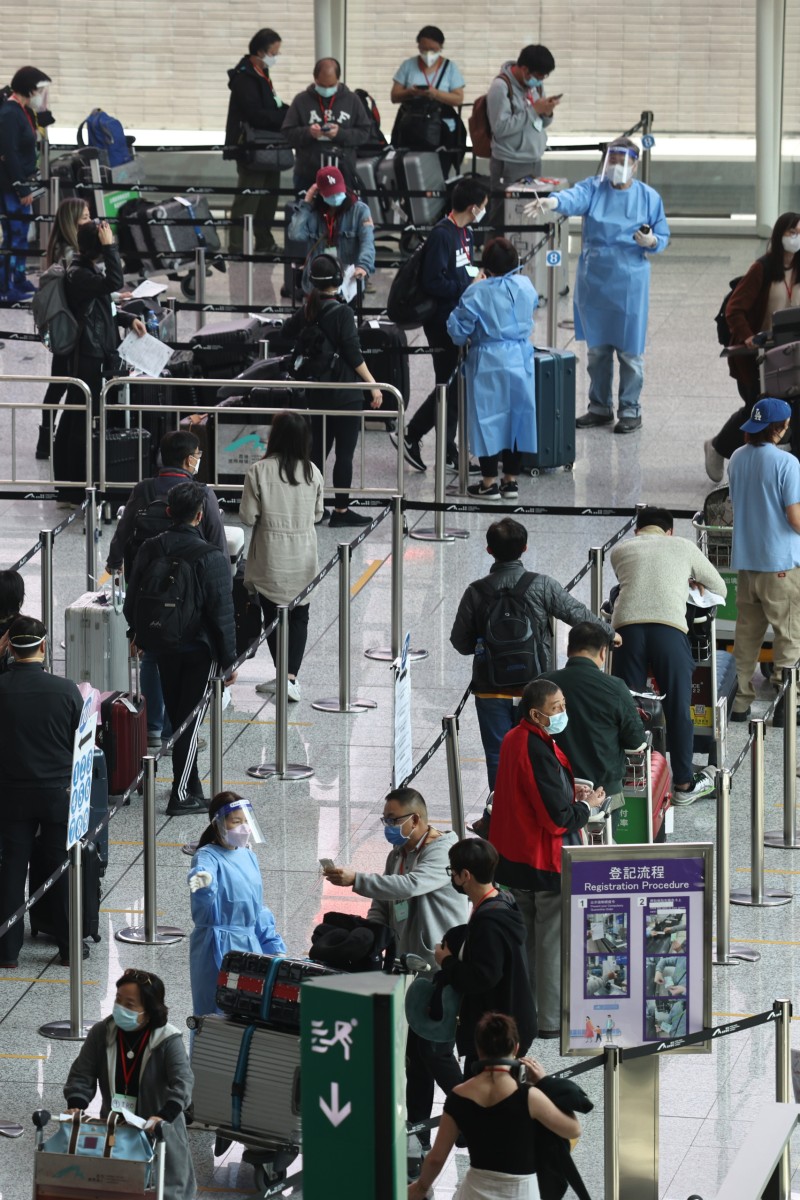 Business leaders and airlines urge the city's government to consider further relaxing its mandatory quarantine and flight suspension policy for overseas travellers

Outgoing city leader Carrie Lam Cheng Yuet-ngor has said Hong Kong's anti-pandemic border controls are unlikely to be eased before the end of her term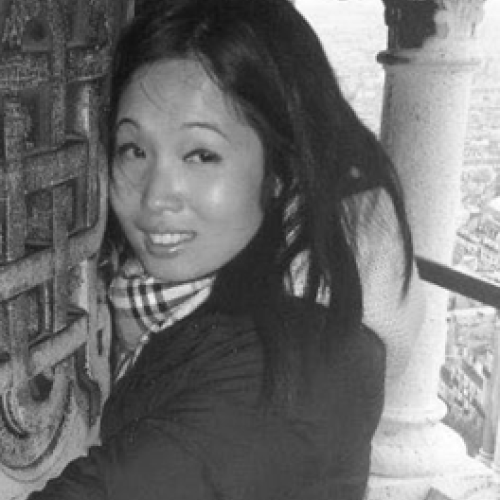 Doris worked in educational publishing, including the BBC and Cengage prior to joining the Post in 2018. She specialises in creating graphics and digital learning content, and has a particular interest in issues related to mental health and wellness.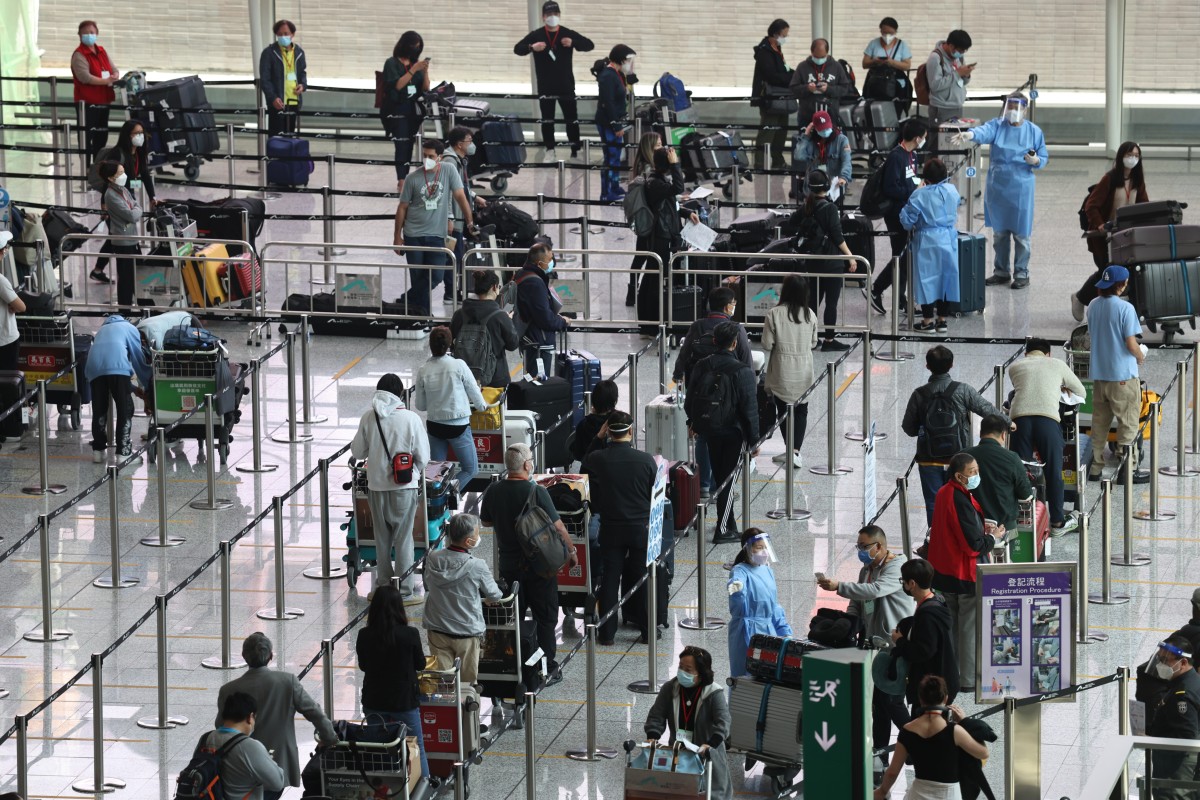 International travellers are now allowed to enter Hong Kong with a seven-day compulsory quarantine in a hotel. Photo: K.Y. Cheng
Hot Topics takes an issue being discussed in the news and allows you to analyse different articles and viewpoints on the subject. Our questions encourage you to examine the topic in-depth – they can be used on your own or with a friend.
Context: Hong Kong border controls unlikely to be eased before June 30, outgoing leader Carrie Lam says
Hong Kong's strict border controls are unlikely to be relaxed before the current government's term expires on June 30, the city's outgoing leader said last Tuesday.
"It is very unlikely that during my term there will be more relaxation of border controls," Chief Executive Carrie Lam Cheng Yuet-ngor said.
"We will still have hotel quarantine; we will still require vaccinations before a passenger could board a plane to Hong Kong; and we will still impose 'test and hold' whether at the airport or at a hotel for PCR tests."
Many Hongkongers show signs of PTSD from Covid-19 pandemic, study finds
Hong Kong eased its social-distancing rules as its fifth wave of cases stabilised. International travellers have been allowed to fly in with a seven-day compulsory quarantine. The threshold for suspending incoming flights found to be carrying infected passengers has also been relaxed.
However, Hong Kong International Airport handled only 126,000 passengers last month, compared with 6.49 million in April 2019.
A leading voice in the business community, entertainment tycoon Allan Zeman, urged the government to adjust its hotel quarantine measures to align with international practice and to help the economy recover.
"The quarantine period for travellers should be reduced from seven to five days," he said. "Otherwise, Hong Kong is lagging behind other metropolitan cities which have already opened up to tourism and business sectors."
Lawmaker Michael Tien Puk-sun agreed, saying a possible gradual relaxation in Beijing's quarantine policy could also mean that Hong Kong could follow suit.
Sources told the Post that Beijing was considering allowing international travellers arriving in the city to quarantine for seven days in a hotel – down from the current 10 – and another week of self-monitoring at home.
"If Beijing is making a small increment in relaxing [border control measures], it suggests that we could also go for relaxation in small increments," Tien said.
Coronavirus: Will Hongkongers be able to ditch their masks by summer? Probably not
However, medical experts said it was unlikely Hong Kong would further ease its hotel quarantine rules.
Government pandemic adviser Professor David Hui Shu-cheong said seven days would be the minimum period required for identifying most imported cases.
"If we further reduce the quarantine period [to five days], around 50 per cent of cases could be missed," Hui said. He added that changes could only be made if the mainland switched to living with the virus and the three-dose vaccination rate there was high enough.
Staff writers
Question prompts:
When was the last time you went on a trip out of Hong Kong? Why is it difficult to leave and return to the city?

Using information from Context, elaborate on one argument supporting Zeman's suggestion to reduce the quarantine period for travellers to five days, and one argument opposing it.
Shanghai says 'zero-Covid' achieved, but more than 3.8 million still in lockdown
Illustration 1. Illustration: Henry Wong
Illustration 2. Illustration: Henry Wong
Question prompts
In Illustration 1, what might the surgical masks and hands represent?

In Illustration 2, what is the person meant to portray? What dilemma is this group caught in, and how is it related to the views presented in Context?
China censors WHO statement calling zero-Covid strategy unsustainable
News: Chief of leading business chamber in Hong Kong urges government to resume quarantine-free travel with foreign countries first
If forced to choose between first resuming quarantine-free travel with mainland China and the rest of the world, Hong Kong should pick the latter, the head of one of the city's most influential business chambers has said.
Betty Yuen So Siu-mai, the new chairwoman of the 4,000-member Hong Kong General Chamber of Commerce, warned of the damage to financial opportunities in the city caused by Covid-19 travel curbs and called on the government to provide a clear road map on resuming travel with the mainland and other places.
Betty Yuen So Siu-mai is the chairwoman of the Hong Kong General Chamber of Commerce, as well as the managing director of CLP Group. Photo: K.Y. Cheng
"Hong Kong is an externally oriented and open economy," Yuen told a television programme early this month. "Being able to resume travel is of the utmost importance, whether it is with the mainland or with foreign countries. But our strict restrictions have made us almost like a sequestered island."
"We know the outbreak [situation on the mainland] is relatively tense ... When it comes to resuming travel with foreign countries, I believe we have higher autonomy."
She also noted that Hong Kong's stringent anti-pandemic measures had contributed to the exit of business talent.
"Many international talented people find it very important that we can maintain Hong Kong's status as a global financial centre," Yuen said. "But in fact, for quite some time now, we have lost a lot of talent, as well as a lot of financial business [opportunities]."
Costs of Covid-19 rules on Hongkongers' mental health, livelihoods
The city's role as a financial hub had become both a strength and a weakness in the face of current international geopolitical complexities, she added.
Yuen, who is also managing director of power company CLP Group, said the government should adopt a "closed-loop" travel arrangement with the mainland, allowing businessmen from the city to visit facilities over the border with point-to-point transport to reduce transmission risks.
"We [Hong Kong] must do our best to maintain our open society and our characteristic of communicating with the West," she said.
Staff writer
Question prompts:
Explain what Yuen likely meant when she said: "When it comes to resuming travel with foreign countries, I believe we have higher autonomy."

According to Yuen, how have Hong Kong's strict anti-pandemic measures affected the city's businesses? Identify ONE person in Context who would agree with her.
Hot Topics: How our fight against Covid-19 has increased plastic waste
Issue: European airlines warn they cannot add flights while Covid-19 restrictions remain for travellers and aircrew
Several major European airlines have warned that they will not be able to add more flights to Hong Kong if the city's Covid-19 restrictions remain while the rest of the world rapidly opens up following the decline of the pandemic.
The carriers said they were more likely to fly to places with fewer or no restrictions, including places that allowed aircrew to move about freely during stopovers.
Industry leaders warned that the city could take years to regain its status as an aviation hub. With Singapore and Bangkok now easier for travellers to transit through, airlines were shifting demand away from Hong Kong.
Foreign flight crew who stopover in Hong Kong are required to self-isolate in a hotel until they fly out. Photo: May Tse
Michelle Chu, co-chair of the Travel and Tourism Council within the European Chamber of Commerce (Eurocham), said that while Hong Kong eased some restrictions on May 1, several airlines missed the planning window to deploy aircraft, people and resources to the city for the summer as demand had risen faster in places with fewer restrictions, such as Europe and North America.
"While European airlines remain committed to Hong Kong, we hope to see a further improvement of crew conditions and easing of quarantine restrictions to allow more business and leisure travellers to come," she said.
The travel council also hoped Hong Kong would stop suspending flights that brought in travellers who tested positive for Covid-19. So far this year, Hong Kong has imposed 85 temporary bans on flight routes.
Your Voice: Hongkongers are tired of Covid restrictions (short letters)
Inaki Amate, chairman of the Spanish Chamber of Commerce and vice-chairman of the Eurocham, warned that if compulsory quarantine for travellers did not end in the next month, the business community would be hit as airlines would not add more flights until the end of the year or even 2023 because of planning cycles.
Amate said he understood opening the border with mainland China remained a priority but wondered if the city should ignore opening to the rest of the world.
"If there is an opportunity to start opening to the rest of the world, while China is starting to get better, let's do that," he said. "When China is ready, let's open to China."
Staff writer
Question prompts:
Explain how Hong Kong's anti-pandemic measures have affected European airlines.

How effective are Hong Kong's current relaxed travel restrictions in helping the city regain its status as an aviation hub? Explain using Issue, Context, Glossary and your own knowledge.

What concerns might health experts have about the city scrapping flight bans and compulsory quarantine? Explain using Issue and Context.
Get the word out
Aviation hub :
used by one or more airlines to concentrate passenger traffic and flight operations at a given airport. Aviation hubs also serve as transfer or stopover points to get passengers to their final destination.
"Closed-loop" travel arrangement :
refers to a travel system in which individuals who travel across borders live in hotels or dormitories, and are isolated from their families and the wider community
Mainland China's quarantine policy :
applies to overseas arrivals, including Hongkongers, who must self-isolate for 10 days in a hotel and monitor their health at home for another seven. The Hong Kong government last year said it hoped to introduce a daily quota system for residents to cross the border without needing to quarantine, but negotiations were halted because of the city's fifth wave of cases.
Quarantine restrictions (for flight crew) :
passenger flight crews are required to serve a mandatory three-day hotel quarantine. While crew on cargo flights are exempted from isolation requirements, they must undergo 14 days of medical surveillance. Foreign aircrew who stopover in Hong Kong must take rapid antigen tests before their flight and on arrival in the city, and then they are taken to a hotel to self-isolate until they fly out.
Quarantine restrictions (for travellers) :
non-resident visitors must spend seven days in compulsory hotel quarantine, the same as locals
Threshold for incoming flights (with infected Covid-19 passengers) :
incoming flight routes are suspended if a single flight carries 5 infected passengers, or 5 per cent of passengers, whichever is greater. This relaxation from a three-person threshold started from May 1.
Sign up for the YP Teachers Newsletter
Get updates for teachers sent directly to your inbox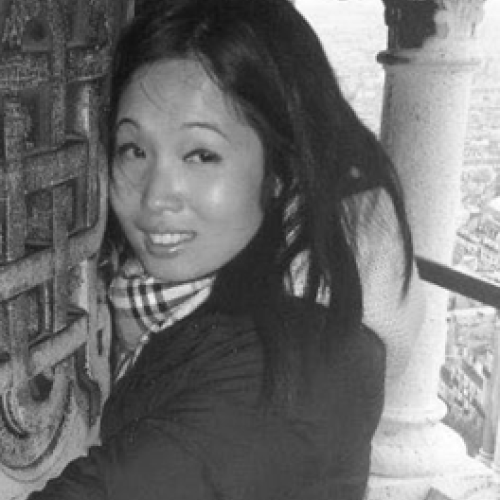 Doris worked in educational publishing, including the BBC and Cengage prior to joining the Post in 2018. She specialises in creating graphics and digital learning content, and has a particular interest in issues related to mental health and wellness.
Sign up for YP Weekly
Get updates sent directly to your inbox