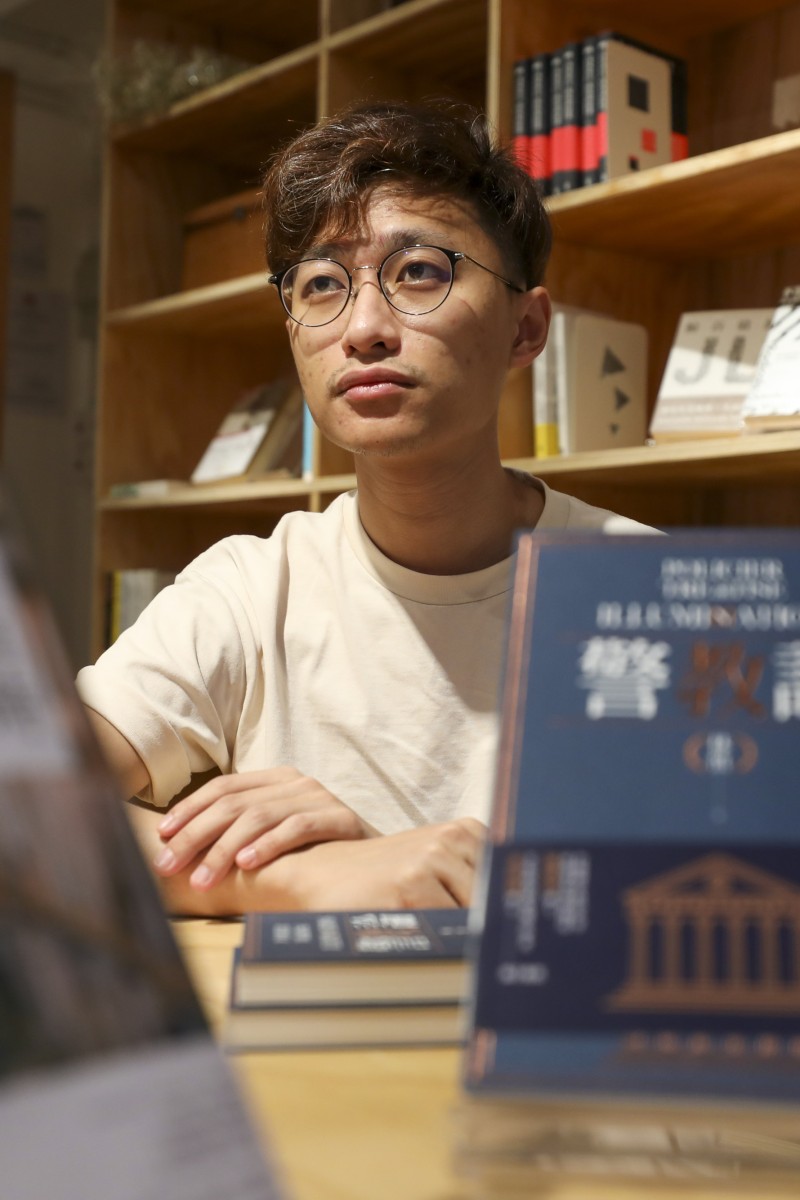 Former Hong Kong journalists open independent bookstore Have a Nice Stay for those who remain amid emigration wave
A co-founder of the shop in Prince Edward shares why he left his decade-long career as a reporter to open a business selling books all about journalism

Every week, Talking Points gives you a worksheet to practise your reading comprehension with questions and exercises about the story we've written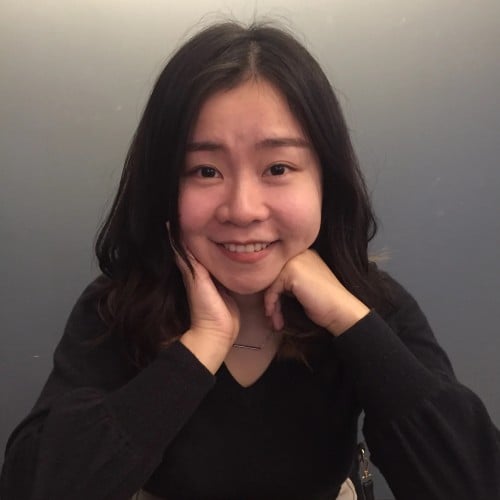 Kelly is a journalist from Hong Kong. She joined the Post in 2018, where she writes about Hong Kong's arts and culture, social welfare and the environment. She has a master's degree in Journalism from the University of Hong Kong.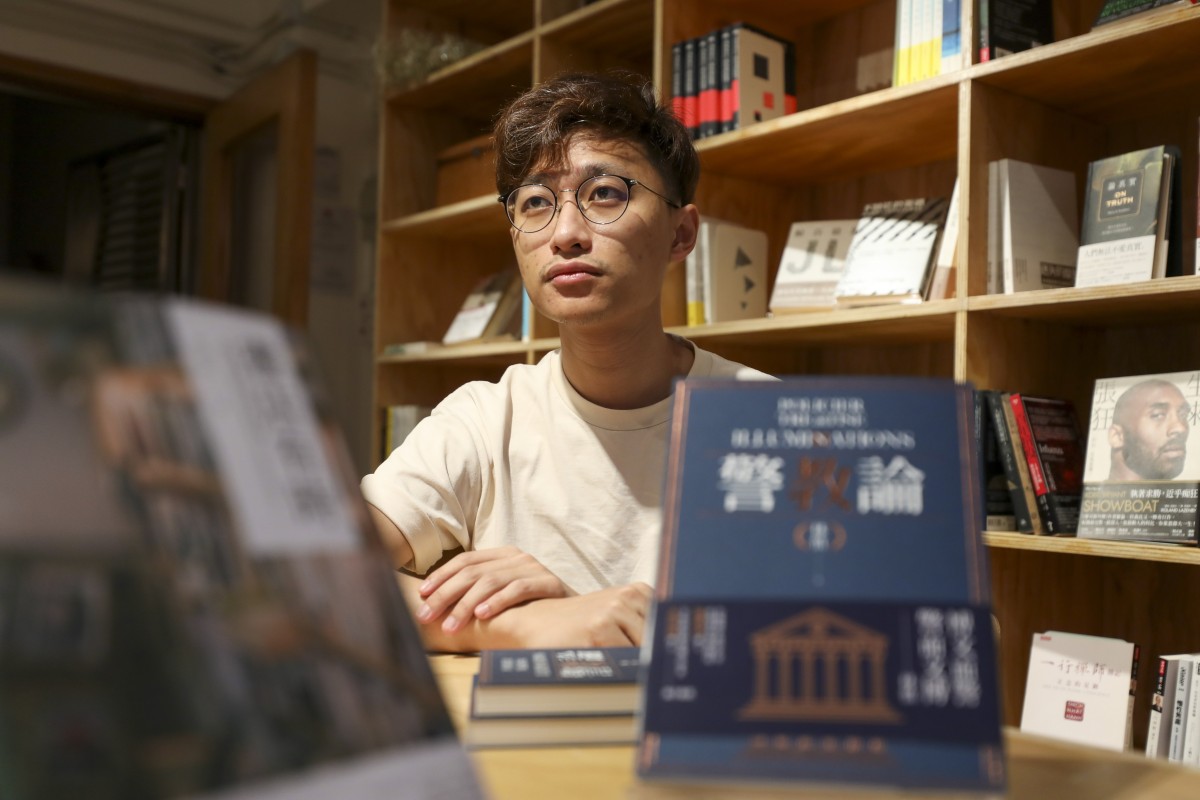 Kris Lau, who spent 10 years covering medical news in Hong Kong, opened a bookstore last month with four other former journalists. Photo: Xiaomei Chen
At the independent bookstore, Have a Nice Stay, what may look like an ordinary bar table is just a slice of what was once the working desk for dozens of Hong Kong journalists at a now-defunct media outlet.
Attached to the tabletop are neon orange stickers that, in the table's former home, divided the workspace evenly between everyone from the editor-in-chief to the interns.
"The editor at that news outlet cared a lot about labour rights. To make sure that everyone's space was 1.5-metres wide, he used to check it himself with measuring tape and would mark the table with orange stickers," said Kris Lau, one of the bookshop's five co-founders, all former reporters, who opened the shop last month.
Now, the stickers serve as relics of the desk's past life, while also pointing visitors to the purpose of its new home.
Relax at this Hong Kong shop selling only 10 hand-picked books at a time
Nestled on the fourth floor of a tenement building in Prince Edward, Have a Nice Stay's handmade shelves are stocked with books about journalism – from ones written by reporters about Hong Kong's protests to titles that teach the basics of news reporting.
Lau, who spent 10 years covering medical news, had the idea for the bookstore when he and his co-founders all found themselves unemployed.
"But it was difficult to find a position that fit [what we wanted] given the ongoing changes within the [media] industry, so we started wondering if we could do something on our own," recalled the 33-year-old.
"We wanted a business that could gather journalists and everyday people in a place where they could relax and rest."
Have a Nice Stay is meant to be a social hub for Hong Kong journalists, as well as people who are interested in journalism. Photo: Xiaomei Chen.
He added that the shop's Cantonese name, meaning "those who stay", was the founders' message for locals who chose not to leave the city despite the recent emigration wave.
"We consider everyone who is still in Hong Kong a Hongkonger ... and we want everyone to feel comfortable here and actually have a nice stay."
Lau revealed he had considered leaving the city to start anew, but ultimately decided it was not the path for him.
"I chose to stay in Hong Kong because I feel emotionally connected to this place. I feel there are still a lot of things I want to do in this city," he shared. "So we [the shop's founders] consider ourselves 'those who stay'."
Hot Topics: Emigration's drain on Hong Kong's schools
While the bookstore is for "those who stay", the same cannot be said of its titles, which are flying off the shelves, selling out in just two days after the shop opened.
"Thanks to our background in journalism, we received a lot of support from people in the industry," Lau said.
From painting the walls to stocking the shelves, the city's community of journalists have contributed to every step of the bookstore's creation.
On its walls are a collection of historic newspaper covers gifted by a veteran journalist, including ones of the Sino-British negotiations in the 90s and the 1997 handover. The shop also has a section of affordable second-hand books, many of which came from reporters.
"Because of the emigration wave, many people [leaving Hong Kong] have donated books to us," Lau said.
A collection of newspaper covers on display at Have a Nice Stay were donated to the store by a veteran journalist. Photo: Xiaomei Chen.
A rookie in the city's independent bookstore scene, he admitted that there were always new challenges.
"From sourcing books that are appealing yet informative for readers, to handling everyday operations and customer service, it is like we are 'wading through the river by feeling the stones'," he said, referring to a popular saying about exploring something unfamiliar as one goes.
In the past two years, the city has seen a rise in independent bookstores, with about a dozen new ones opening just within the past year. Aware that the trend's popularity could quickly burn out, Lau explained that one of his goals was to make his store a long-lasting fixture in the city.
"Our bookshop has plenty of room for improvement ... We are still learning to turn it into a good bookstore and make it sustainable," he said.
Hot Topics: Is Hong Kong press freedom in free fall?
Meanwhile, the owner said he refused to be affected by the city's turbulent social and political climate.
"While freedom of the press is inevitably declining, we don't want to be caught up in worrying. Instead, we want to think about how we should face it," he said.
"If some books potentially violate the law ... it should be the government or law enforcement's responsibility to tell the public which ones are considered unacceptable."
Reflecting on how he had left the traditional news industry, Lau said he was proud of his work at the shop.
"In the past, I always felt very uncomfortable whenever I took a break [from journalism]. I felt like I lost my identity," he said. "But this time, as I went through unemployment and a change in industry, I felt something different."
For Lau, being a journalist represents a set of values, including a passion for the truth, as well as an unwavering determination to uphold the common good and be a voice for the underprivileged.
"As long as you continue to uphold these values, you are still a journalist even if you change jobs," Lau asserted. "[It] is more than just an occupation or a job title, but an identity. So I still consider myself a journalist deep down."
Address: 4/F, 228 Sai Yeung Choi St S, Mong Kok
Click here to download a printable worksheet with questions and exercises about this story. Answers are on the second page of the document.
Sign up for the YP Teachers Newsletter
Get updates for teachers sent directly to your inbox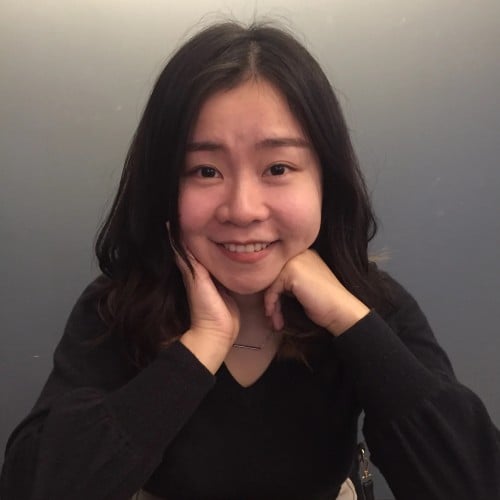 Kelly is a journalist from Hong Kong. She joined the Post in 2018, where she writes about Hong Kong's arts and culture, social welfare and the environment. She has a master's degree in Journalism from the University of Hong Kong.
Sign up for YP Weekly
Get updates sent directly to your inbox