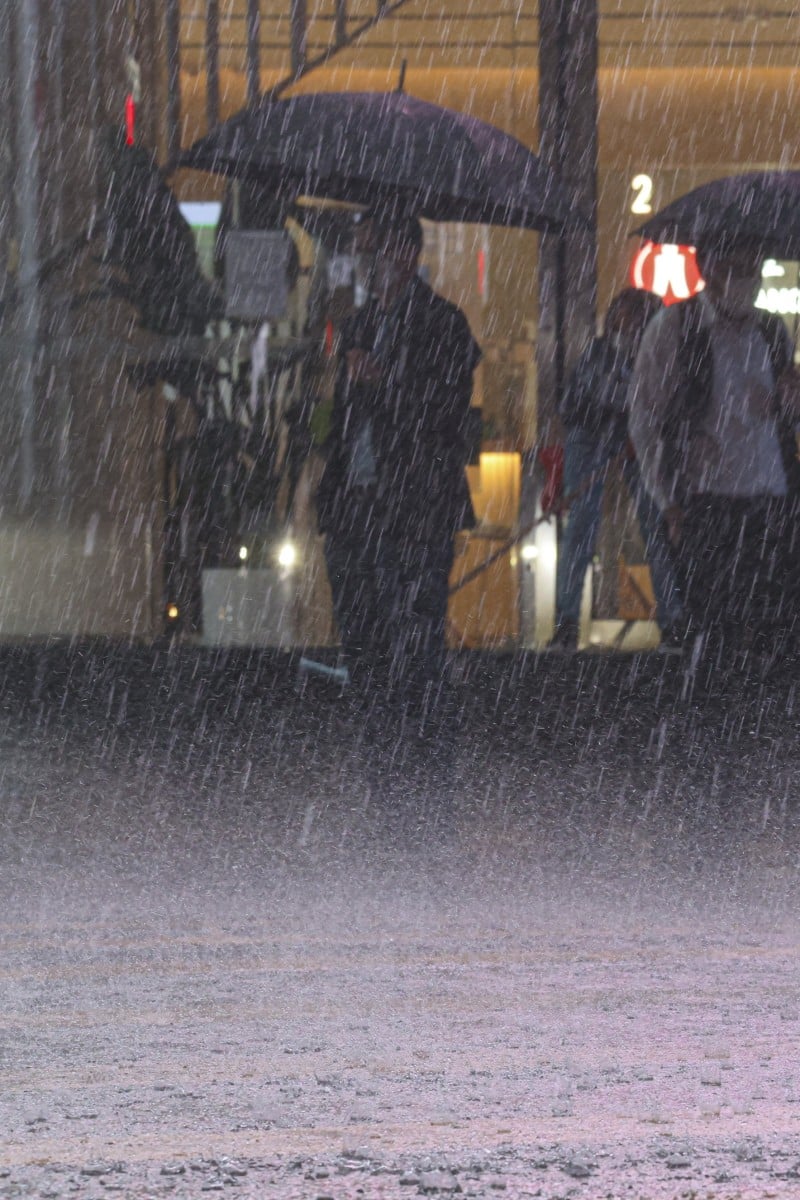 Whole-day schools to continue as Observatory raises red rainstorm warning

Violent gusts of wind reaching 90 kilometres per hour or above may also affect the city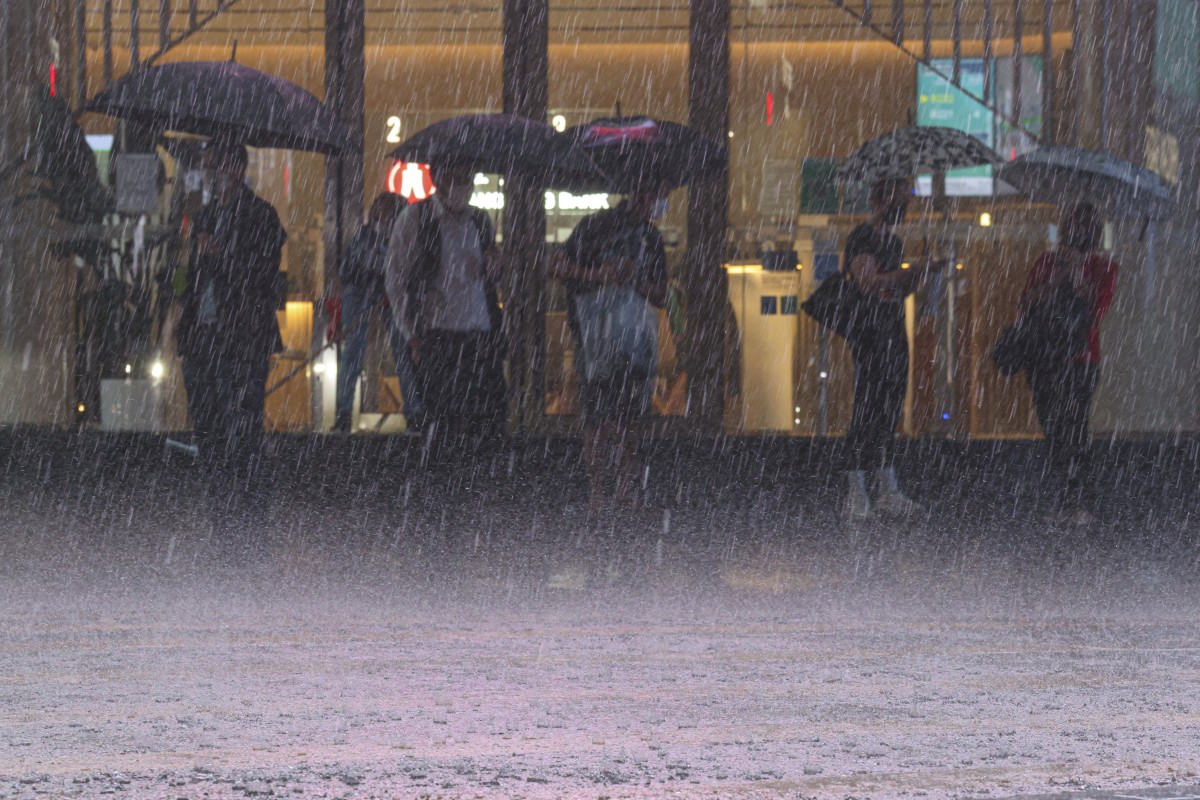 People brave thunderstorms and strong winds in Central. Photo: Nora Tam
Hong Kong is bracing for worsening weather, with a red rainstorm warning triggering the suspension of afternoon classes.
The Education Bureau on Wednesday announced that afternoon sessions in schools would be suspended, while morning classes and whole-day schools would continue.
Registration for Primary One students placed through central allocation, which would have taken place on Wednesday and Thursday, has been postponed to Thursday and Friday.
Cantonese slang all about Hong Kong's rainy summers
"Further heavy rain could cause … serious road flooding and traffic congestion and could disrupt normal school hours," the Hong Kong Observatory said. "Heavy rain will bring flash floods, and flooding is occurring or is expected to occur in watercourses."
The forecaster issued an amber rainstorm warning at 9.45am, it was raised to red after an hour at 10.45am. Violent gusts of wind reaching 90 kilometres per hour or above may also affect the city, it added.
The forecaster said the coast of Guangdong was affected by a trough of low pressure, which would lead to heavy showers and squally thunderstorms in the region throughout the week.
Heavy rain could bring about flash floods. Photo: Nora Tam
Meanwhile, a waterspout, which are fast-rotating air columns above water that extend down from the base of clouds, was also spotted at Cheung Chau at about 10.30am.
"People should stay away from watercourses. Residents living in proximity to rivers should stay alert to weather and should consider evacuation if their homes may become flooded," the forecaster said.
11 facts you didn't know about rain
The city's rainstorm warning system consists of three levels – amber, red and black, with black meaning the most serious rainstorm.
A red signal indicates that heavy rain exceeding 50 millimetres per hour has fallen or is expected to fall over the city and is likely to carry on.
The last red rainstorm warning occurred on May 13 and classes were also called off.
Sign up for the YP Teachers Newsletter
Get updates for teachers sent directly to your inbox
Sign up for YP Weekly
Get updates sent directly to your inbox