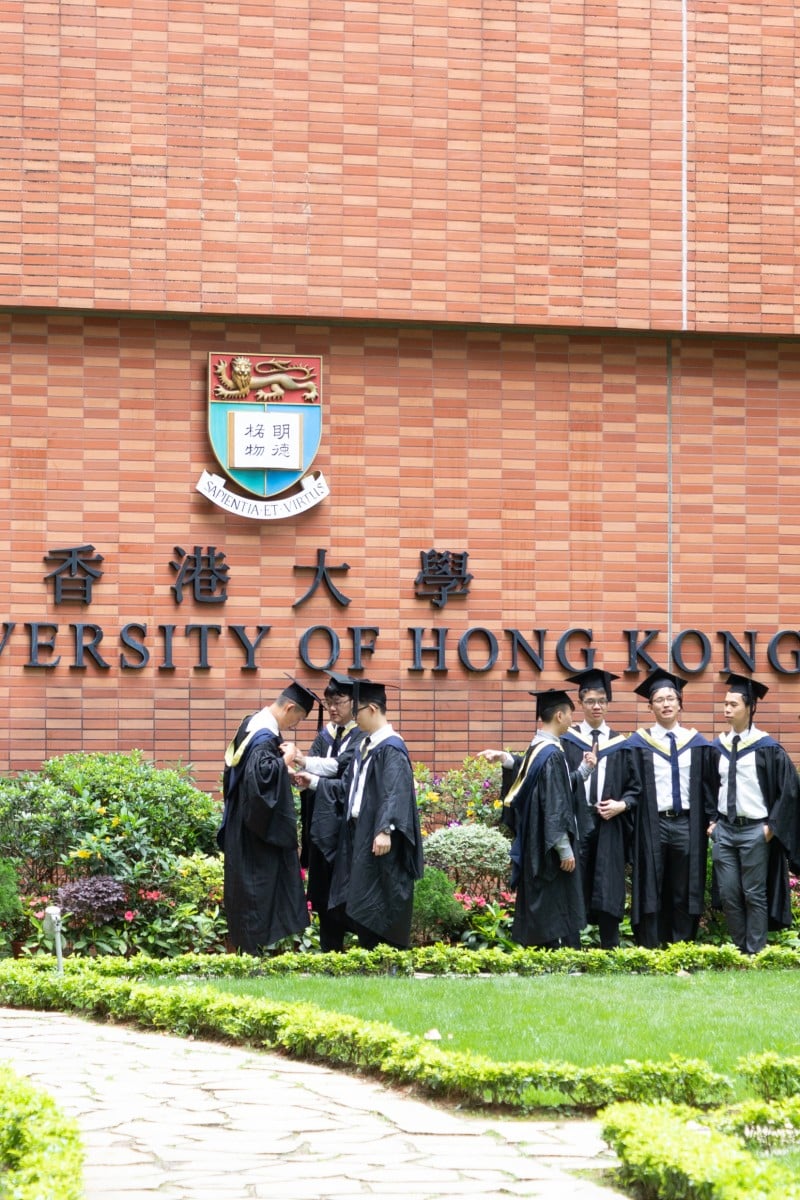 Four Hong Kong tertiary institutions gain ground in latest World University Rankings 2023, with Polytechnic University's research highlighted

Hong Kong University of Science and Technology falls six spots to 40th, with two others also registering drops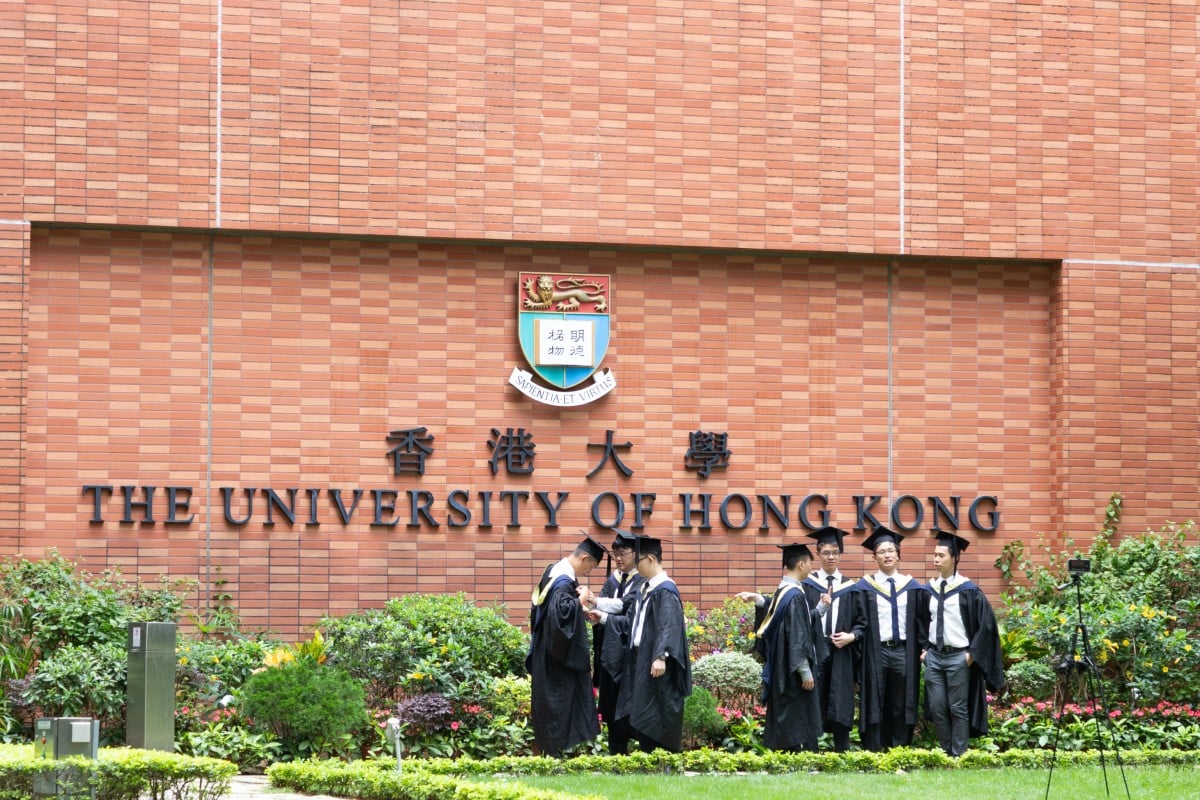 The University of Hong Kong rose one spot from last year to 21st in the world. Photo: Shutterstock
The international reputation of Hong Kong's universities has taken a hit even though four of the institutions have risen in their overall rankings, according to an annual higher education league table.
The World University Rankings 2023 released on Thursday by Britain-based education information firm Quacquarelli Symonds (QS), which rated 1,418 tertiary institutions worldwide, also showed that three other local universities recorded a drop in placing.
The University of Hong Kong (HKU) rose one rung from last year to 21st in the world, while Chinese University (CUHK) climbed one spot to 38th and Baptist University moved up six places to 281st.
How did Hong Kong unis do in the QS survey last year?
Polytechnic University inched up a spot to 65th, with QS describing the institution's strength in research as a key factor in its improved performance.
"Hong Kong Polytechnic University's rise is underpinned by a significant improvement in research, according to the citations per faculty indicator in which it climbs 27 positions to place 151st," QS said in a press release.
The rankings take into account six key indicators of university performance. Apart from academic and employer reputation, the others are citations per faculty that measures the institutes' research impact, faculty to student ratio that reflects teaching capacity and international faculty ratio that looks at the proportion of non-domestic faculty at an institution.
Polytechnic University's strength in research was highlighted in the World University Rankings 2023. Photo: Jonathan Wong
QS said the universities in Hong Kong struggled in terms of international reputation as they declined in the metrics of academic and employer reputation, which are based on survey responses from more than 151,000 academics and 99,000 employers respectively.
All seven ranked universities in Hong Kong dropped by one to eight per cent in the academic reputation metric compared to last year, according to QS.
In the employer reputation metric, the decline was steeper. The top three Hong Kong universities recorded a 13 per cent to 17 per cent drop compared with last year, while Lingnan University was the hardest hit, falling by 26 per cent.
How did Hong Kong unis do in The Times Higher Education survey last year?
Hong Kong University of Science and Technology (HKUST) slumped six spots to 40th in the latest rankings, while City University fell one spot to 54th and Lingnan University slid from the 581st – 590th range to 601st – 650th.
While confirming the result for Hong Kong was "broadly positive", QS senior vice-president Ben Sowter said it carried its own set of unique caveats.
"We see a location in which international scrutiny may have affected its reputation among academics and employers alike, but also an intensely international student and faculty base that generates truly world-class research," he said.
Students at Chinese University, which climbed one spot to 38th in the latest rankings. Photo: Winson Wong
A spokeswoman for HKU gave the Post a general response on rankings, saying it would continue to strive to provide quality education for students and to achieve excellence and innovation in teaching and learning, research and knowledge exchange.
"We firmly believe that the work we are undertaking to achieve the aims outlined in our vision document with the commitment to being Asia's global university will enhance our international reputation," she said.
CUHK said its result was the best in more than a decade and highlighted its perfect score in the international faculty metric.
"This global assessment provides a strong reference point as we actively progress towards our goal of excellence with purpose and responsibility to the societies we serve here in Hong Kong, nationally and globally," said CUHK president Rocky Tuan Sung-chi.
University of Hong Kong becomes city's most improved tertiary institution in latest rankings list
A spokesman for HKUST said rankings were useful in helping the university understand more about its performance and identify areas for improvement.
"HKUST will continue to put emphasis on promoting innovation and scientific research, while offering top quality education to our students," he said.
Globally, the Massachusetts Institute of Technology remained the top-ranked institution, followed by the University of Cambridge which rose one place to No 2, while Stanford University stayed third.
25 per cent of university-educated Hongkongers plan to leave
The National University of Singapore was the top institution in Asia and maintained its ranking at 11th, while the city state's Nanyang Technological University dropped seven places from 12th to 19th.
Peking University climbed six spots to 12th, while Tsinghua University rose from 17th to 14th.
Last week, the Times Higher Education, another ranking publisher, revealed that three Hong Kong tertiary institutions had placed in the top 10 of its Asia University Rankings 2022.
Sign up for the YP Teachers Newsletter
Get updates for teachers sent directly to your inbox
Sign up for YP Weekly
Get updates sent directly to your inbox