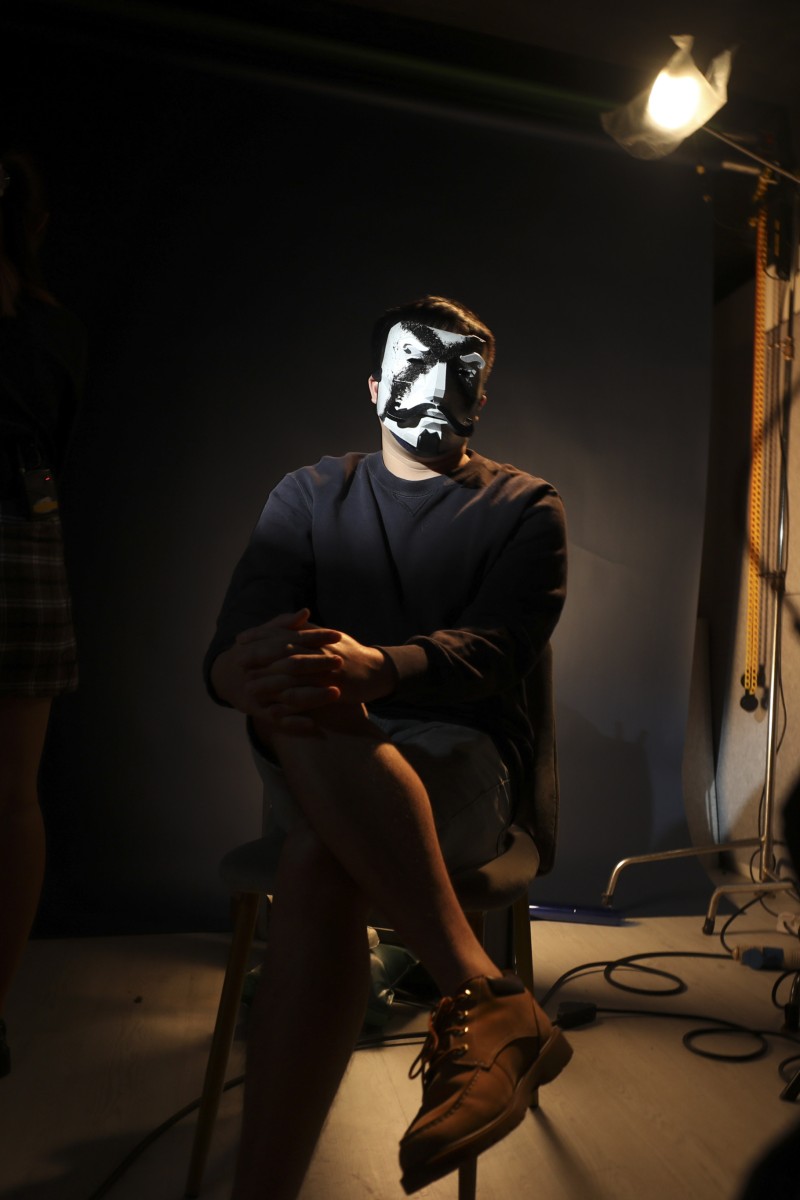 The YouTuber explains his research process, which at times includes first-hand accounts, and shares about the societal issues he has noticed lurking in each case

Every week, Talking Points gives you a worksheet to practise your reading comprehension with questions and exercises about the story we've written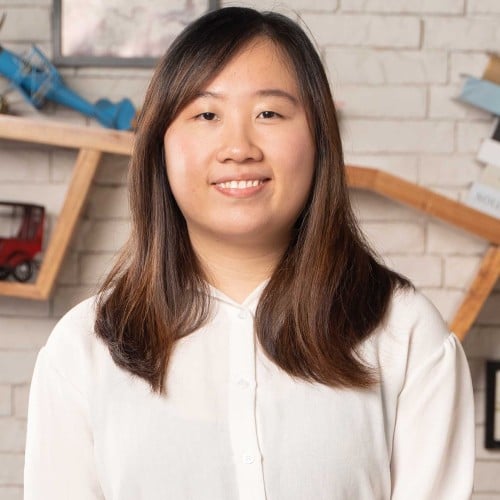 Sue joined the Post in 2021. She graduated from the University of Hong Kong with a double major in journalism and counselling.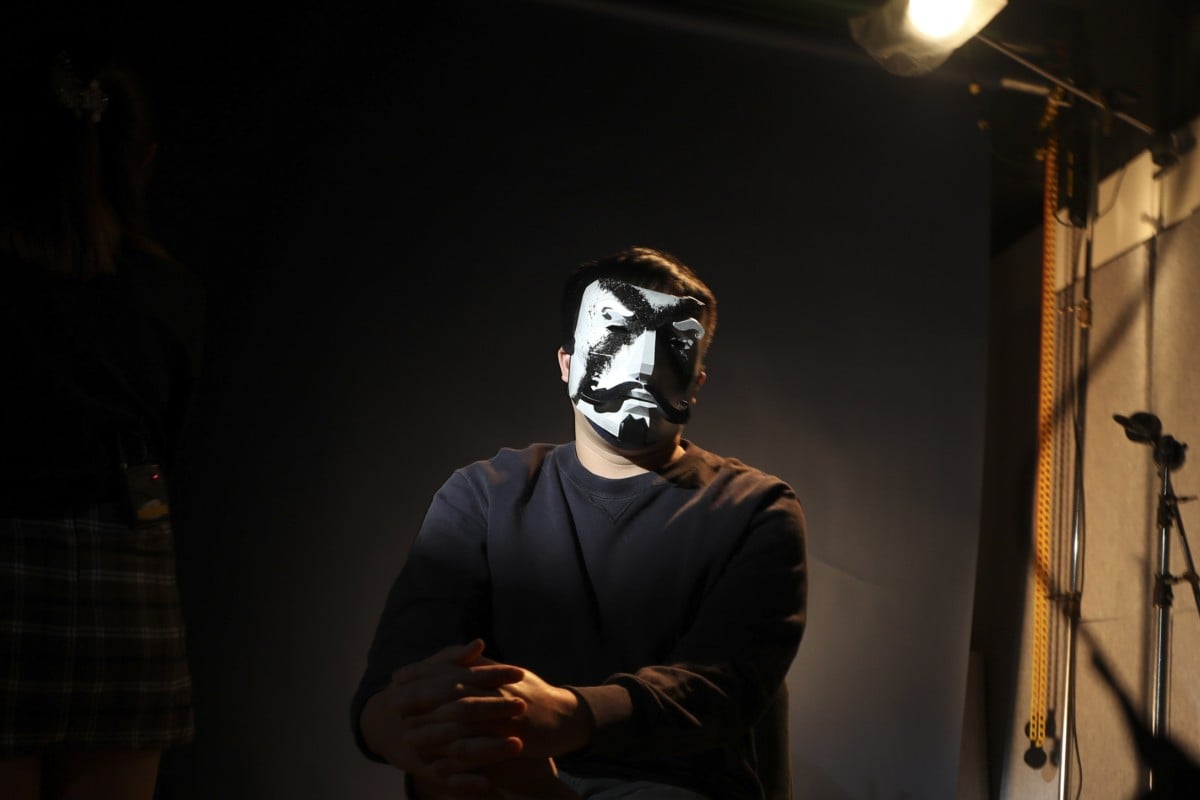 Detective X only makes YouTube videos about murders that have been closed so he can discuss every aspect of it, including lessons to be learned. Photo: Xiaomei Chen
A murder case from seven years ago – in which an anaesthesiologist killed his wife and daughter using a yoga ball filled with poisonous gas – returned into the public eye early this month as the convicted murderer's file to appeal the court ruling was rejected.
In 2018, Khaw Kim Sun, a professor at the Chinese University of Hong Kong, had been sentenced to life in prison for the "yoga ball murders". It was seen at the time as one of the city's most calculated crimes.
Two years after the case wrapped, a YouTuber who goes by Detective X created a video explaining his speculations on the case details – it garnered more than 370,000 views.
"Most often, the motives of murder are ... [either] love or money. And in Khaw Kim Sun's case, it fits both," said the founder of the YouTube channel 解密工作室, which roughly translates to "Hong Kong crime lab".
Historian reveals the truth behind ghost stories on MTR's Island line
Detective X, who asked to be identified by his nickname only, started the channel to discuss the city's most chilling crimes.
"I was [always] interested in mysterious and unsettling cases. Since childhood, I would listen to radio and television shows covering those stories," he recalled.
Having watched countless YouTube channels covering murders in other places, the crime buff noted that Hong Kong's cases were missing on the platform.
"Even though it is an itsy-bitsy city, there are many criminal cases that are worth covering," he said.
Thus, when his IT job was hard hit by Covid-19, he set up a channel to share the cases he was interested in.
Little did he know that it would be an instant hit. At present, he has 321,000 YouTube subscribers, and his most popular video has amassed more than 1.8 million views.
"I only talk about closed cases as I can discuss [everything] from how it started to the [court's] judgment, and have some takeaways in the process," he said, adding these cases were popular because of their unique nature.
Why historians at We Toast HK want you to look up from your textbook
His latest video is from 1976 when an off-duty police officer shot and killed a young man in Mong Kok on Nathan Road. Detective X explained that the incident began as a dispute between the policeman and three young men, who allegedly attempted to seize the officer's revolver. The policeman then fired three shots – one hit a passer-by, and the other two killed the 19-year-old victim.
When the YouTuber examined the case, he discovered discrepancies: "There were many people in the street, but no one reported seeing the young people try to snatch the policeman's revolver or [witnessing] the off-duty officer show his warrant card."
The officer was later discharged under justifiable homicide – this is when a person kills in self-defence.
Detective X pointed out: "[Based on] the historical background, we can learn that corruption in the police force was very serious in the 1970s."
To make his videos as comprehensive as possible, the YouTuber conducts extensive research by examining old newspapers, court verdicts and archival websites. But he noted that old newspapers were not always reliable.
"I have heard from some experienced journalists that in the past, before there was the internet, reporters could only get information from the police. And to fill up the page, some [reporters] would make up details themselves, so there would be different versions of the stories," he shared.
So Detective X also visits crime scenes to fact-check his information and uncover more details from neighbours.
Why a social worker writes mystery role-playing games on bullying, mental health
To his surprise, some unexpected characters have provided him with exclusive first-hand accounts.
"For about 60 per cent of my videos, the people involved in the cases have contacted me, from victims' family members to the murderers themselves," he said. "Some would tell me which parts were wrong and provide me with additional information."
For the YouTuber, the most memorable first-hand account he received was from a criminal involved in the 1997 Sau Mau Ping gang corpse-burning case.
At the time of the murder, the news caused an uproar in Hong Kong – a 16-year-old boy had been beaten to death and then burned by 14 other teenagers.
Last year, Detective X made a video of the case, and after explaining how some of the teens had come from abusive families, he added a personal message at the end.
"Those teenagers undoubtedly made a serious mistake," he said. "But if the parents had given more care to their children, even by just spending 10 minutes talking with them, would things have come to a different ending?"
After watching the video, one of the offenders who had been released from jail told the YouTuber: "If I had the chance to watch your video back then, I wouldn't have fallen onto the wrong path."
"That was a rewarding moment ... Even though the cases all ... tell the dark side of our society, it has given me many special experiences," noted Detective X, who has made it his mission to educate the public about the societal issues behind these sensational crimes.
Your Voice: Hong Kong youth need more support (long letters)
Beyond the gory details, he explained, people had faced problems with mental health, relationships and the law. The YouTuber has collaborated with different experts, such as doctors and lawyers, to discuss these issues on podcasts, public talks, and television programmes.
"I hope people can learn from these criminal cases to avoid making the same mistakes," he said.
"Hong Kong boasts a high crime-detection rate because people have close connections with each other ... Care more about the people around you because it could prevent [future] problems."
Click here to download a printable worksheet with questions and exercises about this story. Answers are on the second page of the document.
Sign up for the YP Teachers Newsletter
Get updates for teachers sent directly to your inbox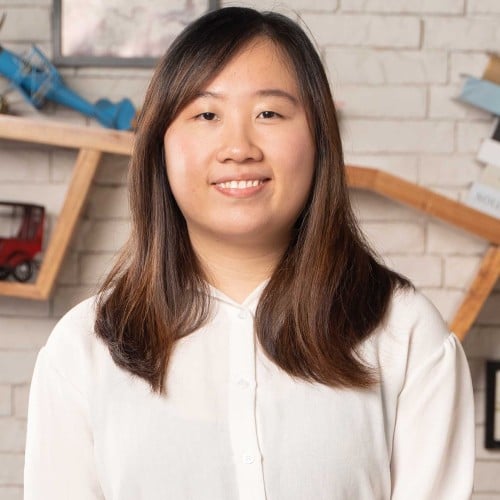 Sue joined the Post in 2021. She graduated from the University of Hong Kong with a double major in journalism and counselling.
Sign up for YP Weekly
Get updates sent directly to your inbox