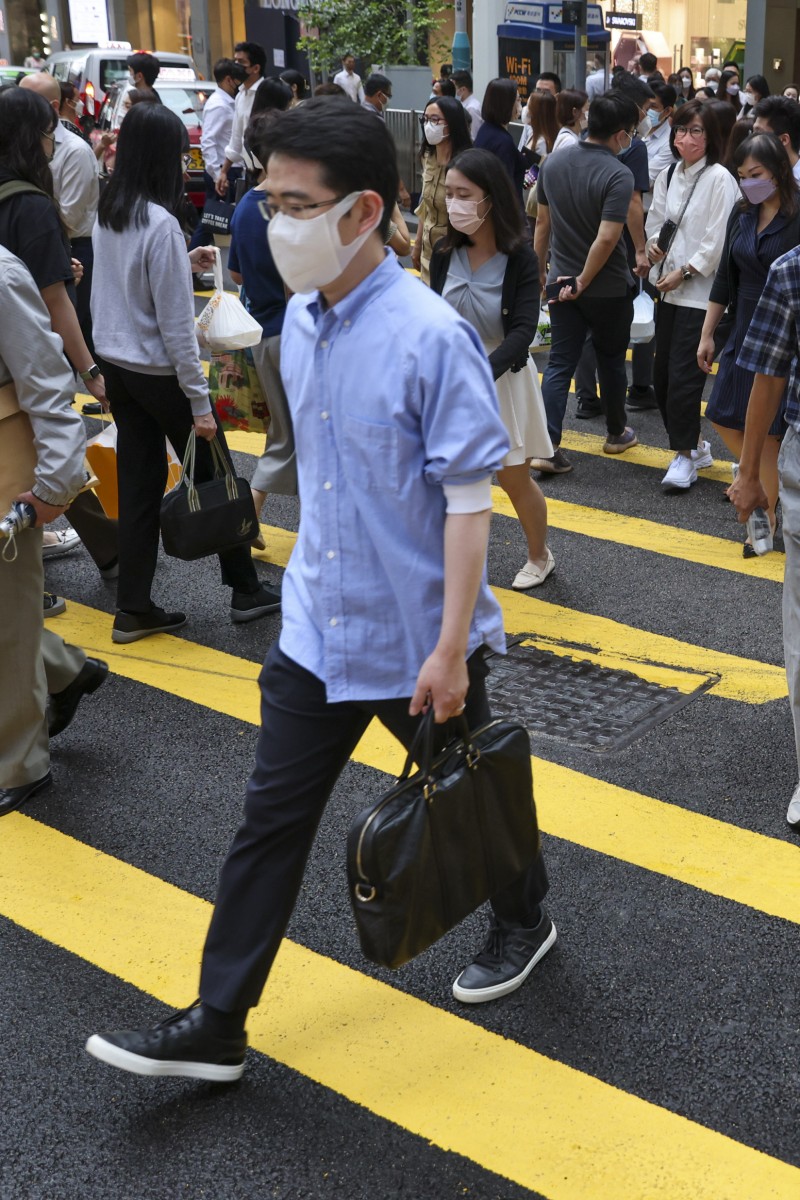 City reports 971 local coronavirus infections, 76 imported cases, marking first time daily total has surpassed 1,000 since April 13

Health official says rise in cases different from surge during fifth wave with less serious infections, deaths reported due to increased vaccine uptake, herd immunity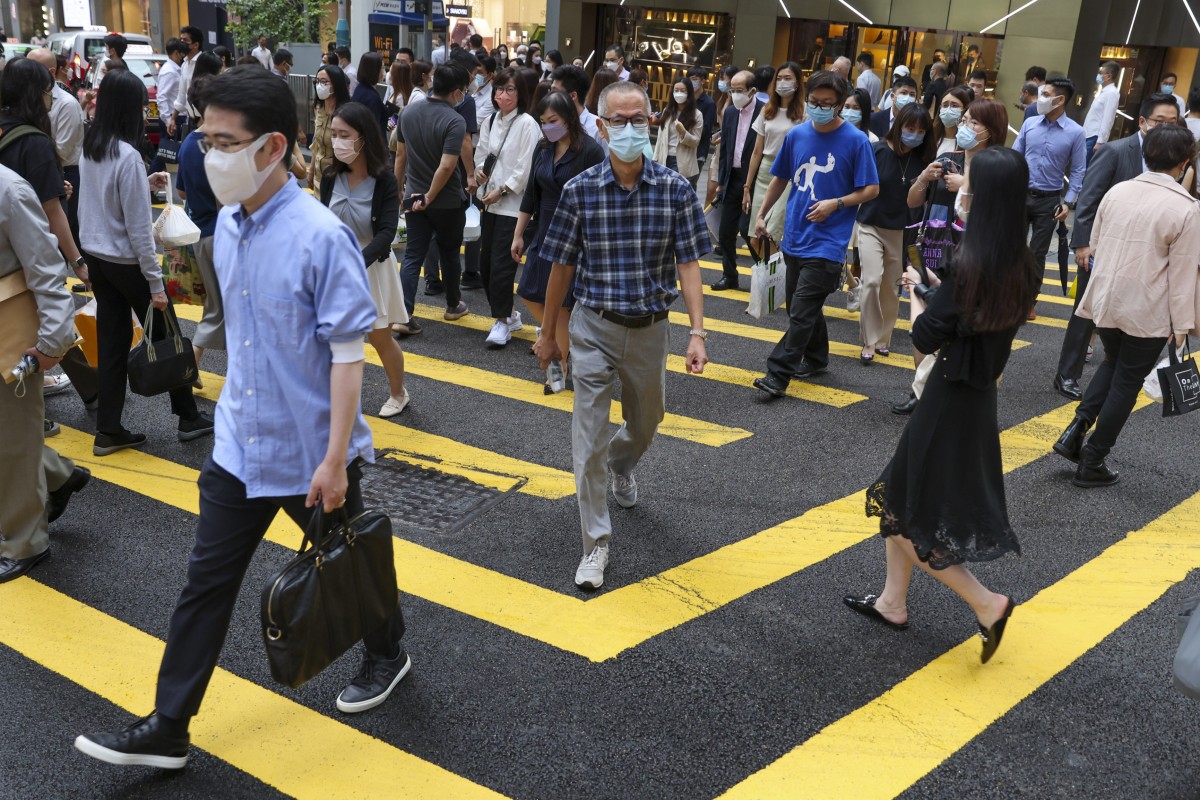 Hong Kong has reported over 1,000 coronavirus cases for the first time since April 13. Photo: Nora Tam
Hong Kong has confirmed more than 1,000 coronavirus cases for the first time in over two months. Health officials on Wednesday reported 971 local coronavirus infections and 76 imported cases, the first time the daily figure has surpassed 1,000 since April 13. The city also reported one more virus-related death.
Hong Kong's overall tally stands at 1,221,808 cases, with 9,392 Covid-related fatalities.
Dr Albert Au Ka-wing, principal medical and health officer at the Centre for Health Protection, however, said the recent rise in cases was different from the surge that occurred during the city's fifth wave of infections.
Coronavirus: Will Hongkongers be able to ditch their masks by summer?
"We have not seen any evidence at the moment that there is an explosive or geometrical rise [in cases]. Since early June to the present, there has been a gradual increase, unlike late February or early March, where there was a doubling trend every few days," he said.
"Vaccination uptake has largely increased from levels during the fifth wave, when many people had been infected too, so there is a certain level of herd immunity in the community, so hospitalisations, severe and death cases have remained stable."
Au also defended the change in how authorities presented the number of Covid-19 cases, as imported infections were now reported separately from the overall daily tally.
As of June 14, residents who get a positive result on RAT kit will have to do a PCR test to confirm the results. Photo: Jelly Tse
Calling it an "improvement" in the way figures were reported, Au said: "The main reason is the two figures reflect different things. Imported figures are very much influenced by our prevailing entry policies.
"If more people come back to Hong Kong, naturally imported figures will be high, but they do not have a direct relationship with the situation of community spread."
Au said there were previously "many complicated figures" that might not help residents easily understand infection trends, but added the new reporting mechanism aimed to enhance communication of health risks.
Coronavirus: pandemic leaves many Hongkongers with symptoms of post-traumatic stress disorder, study finds
Health authorities had on Tuesday also said officiating guests and speakers would be allowed to take their masks off when addressing an audience at indoor events.
When asked if the new arrangements were related to the arrival of state leaders for events celebrating the 25th anniversary of Hong Kong's return to Chinese rule, Au noted they were measures "based on public health grounds".
Government pandemic adviser Professor David Hui Shu-cheong said the focus should be on the number of critical and severe cases, as well as deaths, instead of the surge in caseload.
"Hong Kong has built up a reasonable immune defence due to the rising vaccination rates," he said, adding Singapore had "around 2,000 to 3,000 cases daily too, mostly mild".
Respiratory medicine specialist Dr Leung Chi-chiu was similarly unfazed by caseloads topping 1,000. "However, we need to guard against penetration of [subvariants that can evade antibodies protection], especially BA. 4 or BA. 5, into [specific] premises, buildings and schools, as that could trigger a sixth wave through a network of superspreading events," he said.
Wednesday saw a resurgence in infections in residential care facilities, involving two homes for the elderly and two centres for the disabled.
Four employees and 10 residents tested positive for Covid-19. Au said all 10 residents came from the Christian Family Service Centre Sheung Chun House, a hostel in Kwun Tong for the mentally disabled.
Experts call for more mental health education, support for Hong Kong students after resumption of in-person learning
Separately, six students from Pui Ching Middle School contracted Covid-19 following a 60-person gathering organised by its track and field team.
As the cluster involved the mutated BA. 2.12.1 Omicron subvariant, about 10 people were subject to home quarantine. The Centre for Health Protection also suggested all participants avoid going back to school until June 19.
On Wednesday, 127 schools reported a total of 147 positive cases, comprising 135 students and 12 staff members. There were 48 schools with two or more cases over the past week.
Sophia Chan sought to reassure the public that the rising number of imported cases recently was still manageable. Such figures hit three-digits for the first time on Sunday, dropping to 76 cases on Wednesday.
"Even though there is an increase, most of them were caught in quarantine and didn't enter the community. We also make [all arrivals] take PCR tests upon leaving quarantine on days nine and 12," Chan said.
The health minister also told lawmakers at a Legislative Council meeting that authorities were ready to reopen community isolation centres, which are currently on standby, within 24 to 48 hours.
Sign up for the YP Teachers Newsletter
Get updates for teachers sent directly to your inbox
Sign up for YP Weekly
Get updates sent directly to your inbox