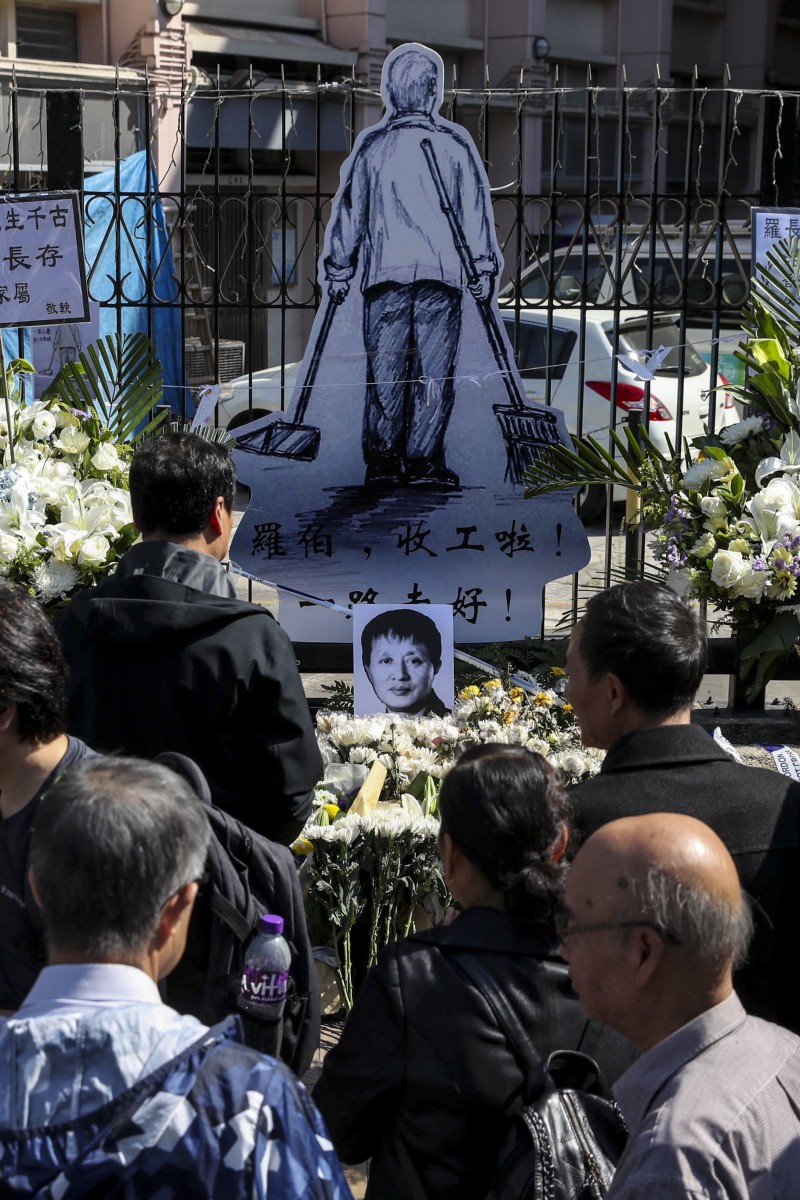 Chan Yin-ting, 18, and Kelvin Lau, 19, initially stood accused of murdering Luo Changqing, who was hit by a flying brick during a clash

High Court judge Esther Toh ruled that the lesser offence of unlawful act of manslaughter should replace the murder charge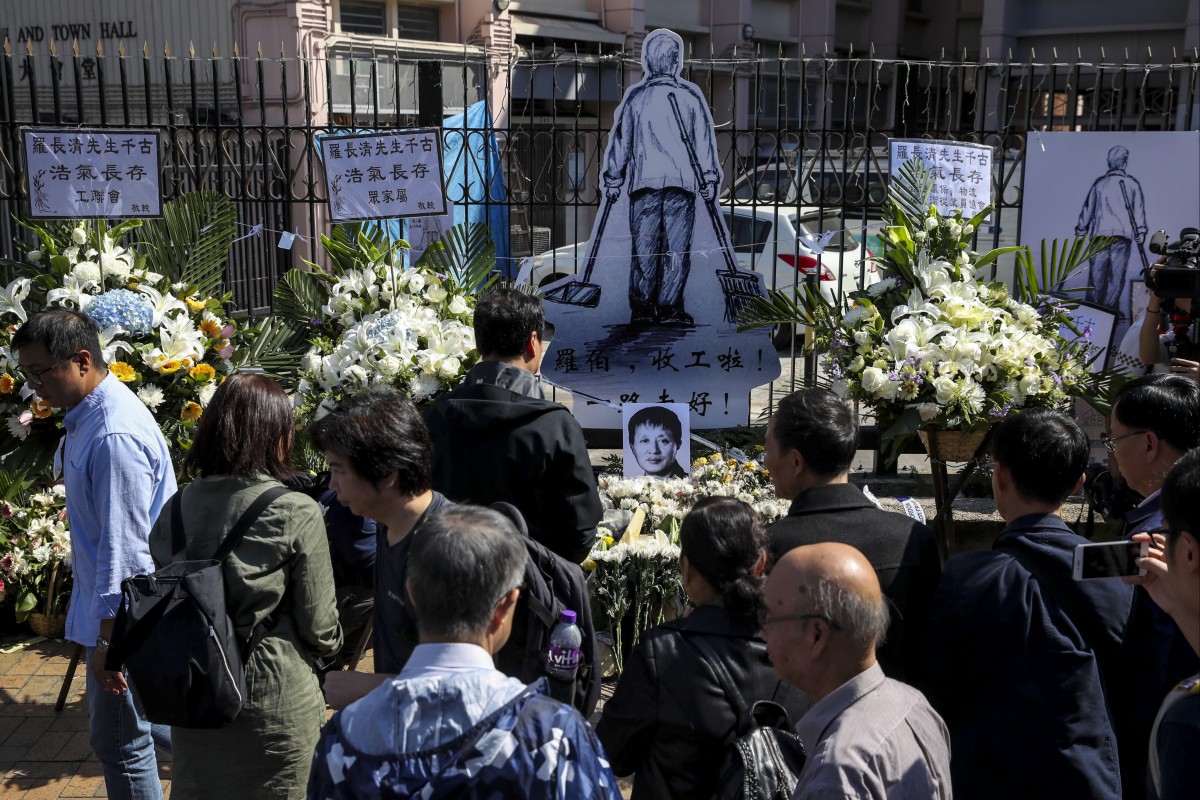 Well wishers in Sheung Shui pay respects to the elderly man, Luo Changqing, who passed away after being injured by a brick during a clash between anti-government protesters and residents. Photo: Winson Wong
Two teens allegedly involved in a clash between anti-government protesters and local residents leading to an elderly cleaner's death in Hong Kong in 2019 cannot be held liable for murder, a judge has ruled.
Instead, the suspects currently on trial will face a lesser charge of manslaughter by way of an unlawful act before a High Court jury of two men and five women over the death of Luo Changqing, 70, in Sheung Shui on November 13, 2019.
Madam Justice Esther Toh Lye-ping on Monday concluded there was insufficient evidence for the jury to return a guilty verdict on murder, having spent six days examining the testimonies of prosecution witnesses.
Hong Kong's high poverty rates, worsening housing crisis, curtailed freedoms as city leader Carrie Lam leaves office
"The question [of] whether evidence is capable of establishing the essential ingredients of the offence is a matter of law, and … I have considered that the evidence given could not establish the essential ingredients of the offence of murder," Toh said without explaining her reasons before the jury.
"However, I have also ruled that the lesser offence of unlawful act manslaughter should replace the murder charge."
Luo was hit on the forehead by a flying brick while filming a morning skirmish between a group of mostly black-clad protesters seeking to paralyse traffic outside Sheung Shui railway station and locals attempting to clear the obstacles on the roads.
The court heard Luo had suffered fatal head injuries after falling backwards upon the impact. He was certified dead in hospital the next day.
Chan Yin-ting, 18, and man Kelvin Lau Tsz-lung, 19, initially stood accused of murdering Luo by acting together with other unidentified people as a joint enterprise.
Is Hong Kong facing a brain drain as people emigrate elsewhere?
The pair were also alleged to have wounded a 61-year-old man with intent and taken part in a riot. Monday's ruling did not bar prosecutors from continuing to pursue the two charges.
Counsel for Lau told the court he would neither testify nor call any defence witnesses. Chan, meanwhile, will call a psychiatrist to defend his case. The trial continues on Tuesday.
Sign up for the YP Teachers Newsletter
Get updates for teachers sent directly to your inbox
Sign up for YP Weekly
Get updates sent directly to your inbox