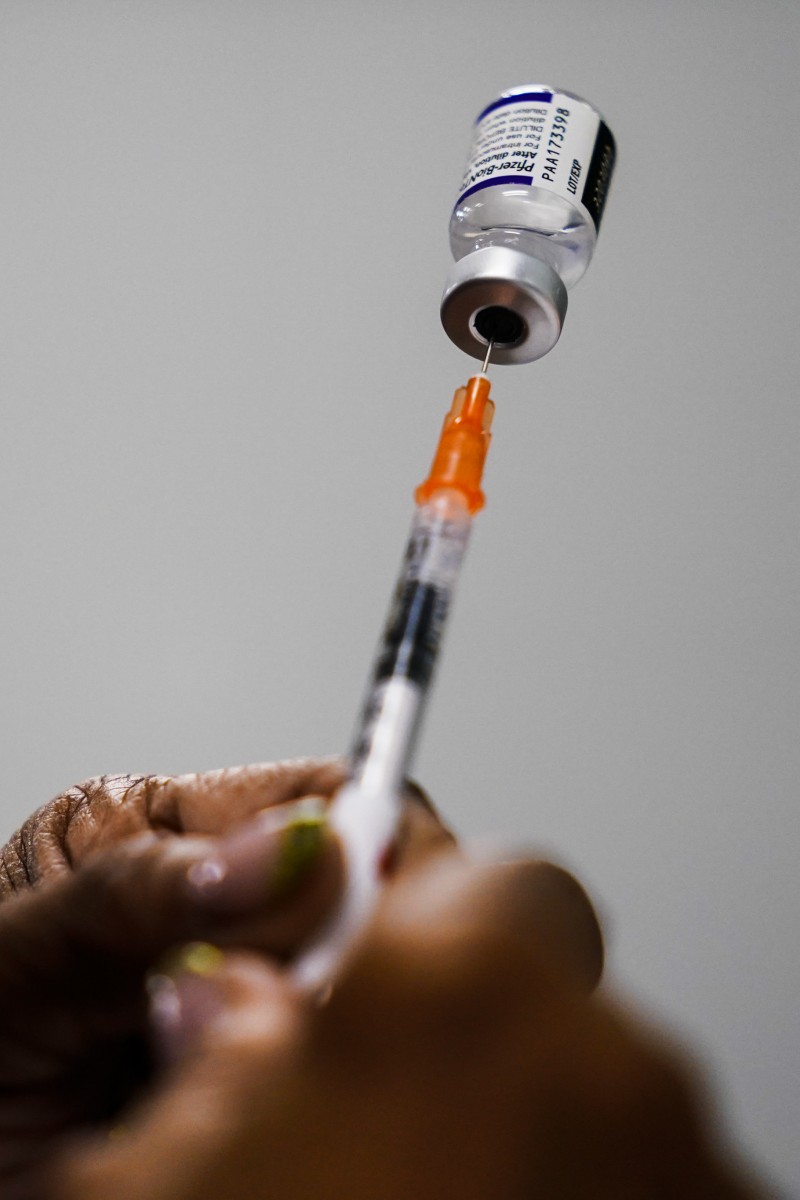 According to clinical trial data, those who received two or three first-generation coronavirus jabs should receive an extra dose of the second-generation booster

US pharmaceutical giant Moderna also wants to sell 8 million doses of strain-specific vaccine to city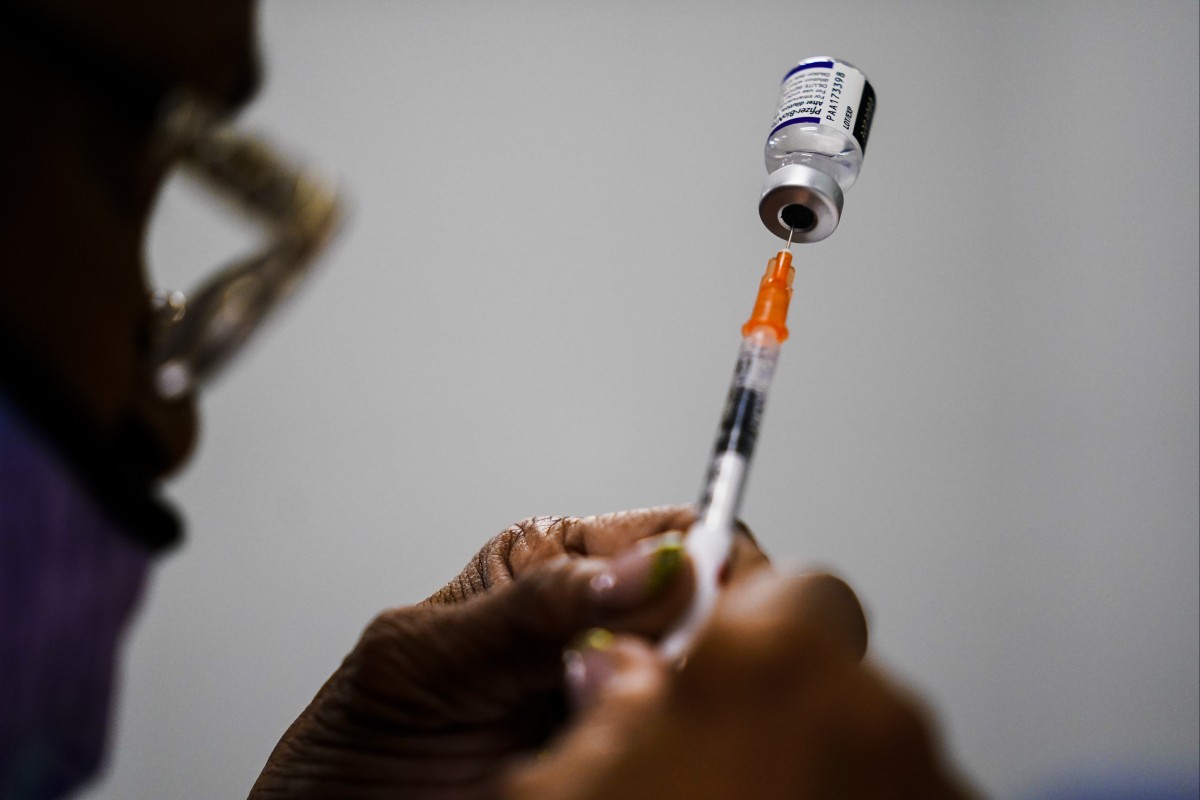 Hong Kong could get Covid-19 booster shots targeted towards the Omicron variant later this year. Photo: AP
Hong Kong will have another choice for a Covid-19 vaccine targeting the Omicron variant, with drug maker BioNTech offering to make its second-generation jabs available in the city as early as autumn of this year, if approved by authorities.
The news came after the SCMP reported about US pharmaceutical giant Moderna's interest in selling 8 million doses of its Omicron-specific vaccine to the city around winter of this year. It is in advanced discussions with the government on the application for emergency use.
Photo book As Life Goes on, Portraits amidst the Pandemic pictures how Hongkongers can move forward
"Both Moderna and BioNTech have the relevant data, which is internal and unpublished. They have submitted it to WHO and likely to the [Hong Kong's] Department of Health for consideration," president of The Society of Hospital Pharmacists of Hong Kong William Chui Chun-ming told the SCMP on Tuesday.
Chui said he had been informed by Fosun Pharma, the company in charge of delivering the vaccine jointly manufactured by Germany's BioNTech and US-based Pfizer, that they can make the doses available by the third quarter of this year.
Should a fourth Covid shot be mandatory?
"I believe the company is currently in discussion with the authorities regarding the purchase of the vaccine," he said.
Pfizer and BioNTech on Saturday also revealed the data regarding their two Omicron-adapted vaccine candidates, which are monovalent and bivalent, respectively.
Residents queue up for coronavirus jabs at a Covid-19 Vaccination Service in Lok Fu. Photo: Sam Tsang
Chui explained that monovalent means the vaccine only targets Omicron BA.1 and bivalent targets both Omicron BA.1 and the original strain of Covid-19, while Moderna only developed the latter.
"WHO will have to decide whether the Omicron-specific vaccine should be monovalent or bivalent," he said.
He believed the government would acquire vaccines from more than one manufacturer, similar to the past practice.
"They will also probably buy vaccines developed by two different technology platforms. Firstly, mRNA, which is used by both BioNTech and Moderna. Secondly, mainland-made inactivated vaccines," he said.
The pandemic has left many Hongkongers with symptoms of PTSD
The first-generation Covid-19 vaccines in Hong Kong, which are based on the original coronavirus strain, are currently supplied by German firm BioNTech and Chinese drug maker Sinovac, which uses the inactivated vaccine platform.
Chui said according to the data from Pfizer, unvaccinated individuals should receive three doses of the Omicron-targeted inoculation, while those who have received two and three first-generation jabs should receive an extra dose of the second-generation booster.
"Many studies have shown that only two doses of [first-generation] vaccine are ineffective in combating Omicron," he said.
German firm BioNTech, along with Chinese company Sinovac, provided the first-generation vaccines to Hong Kong. Photo: DPA
The Centre for Health Protection on Monday said the authorities had not received applications from any pharmaceutical companies for the approval of Omicron-targeted vaccines.
He added that although the dominant Covid-19 strain in Hong Kong was Omicron BA.2, the new vaccine which targets BA.1 could also provide cross-immunity against other subvariants.
"Although it is not a 100 per cent match, the vaccine can still reduce hospitalisation and deaths," he noted.
Sign up for the YP Teachers Newsletter
Get updates for teachers sent directly to your inbox
Sign up for YP Weekly
Get updates sent directly to your inbox