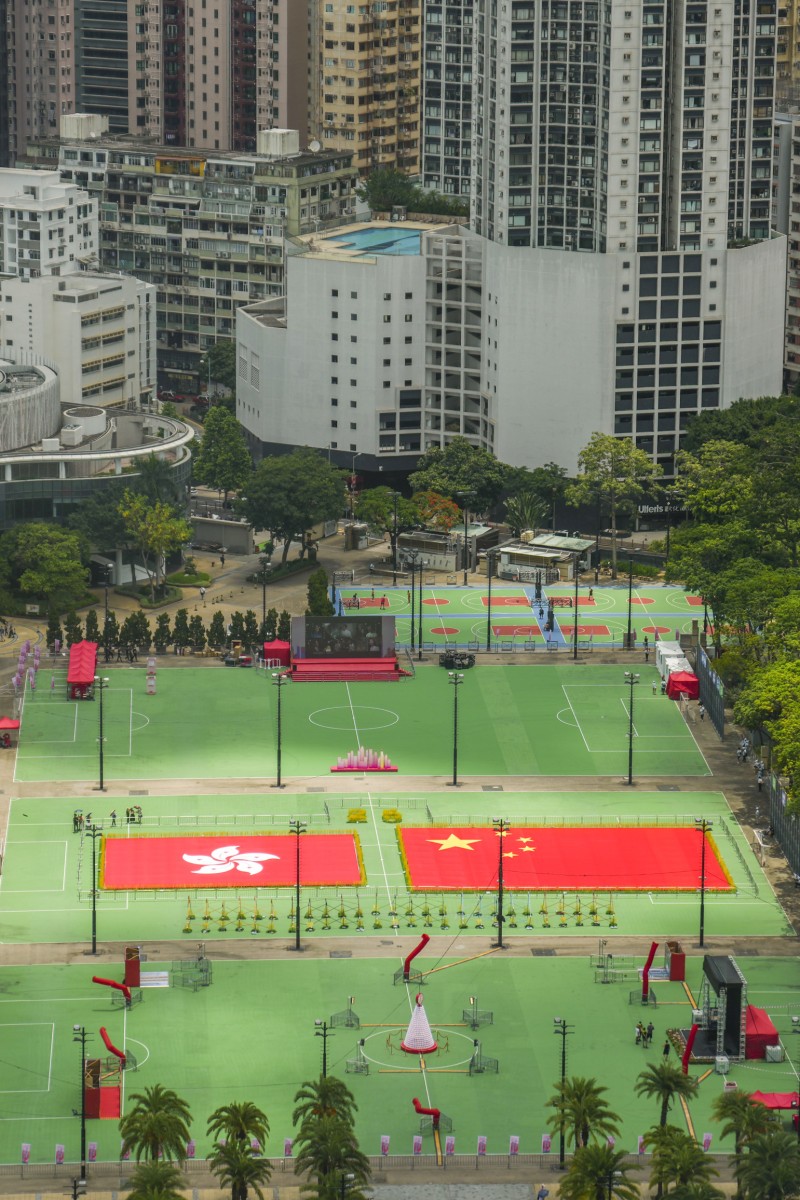 What Hong Kong students think of 25th anniversary of city's handover: from revising for exams to reflecting on change
Two teens share that they are not particularly interested in the significance of July 1, as one has emigrated to Canada while the other is focusing on her studies

One pupil wants to watch the chief executive appointment as it points to the city's future, and another says the day shows the impact of the national security law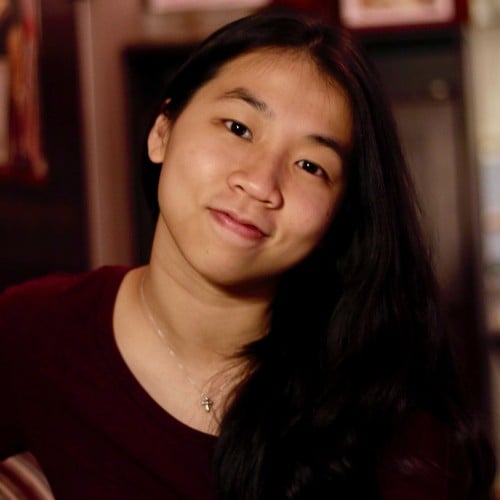 Yanni joined the Post in 2021. She has a bachelor's degree in communication and majored in international journalism. Previously, she worked at Reuters covering Hong Kong political news including the enactment of the national security law.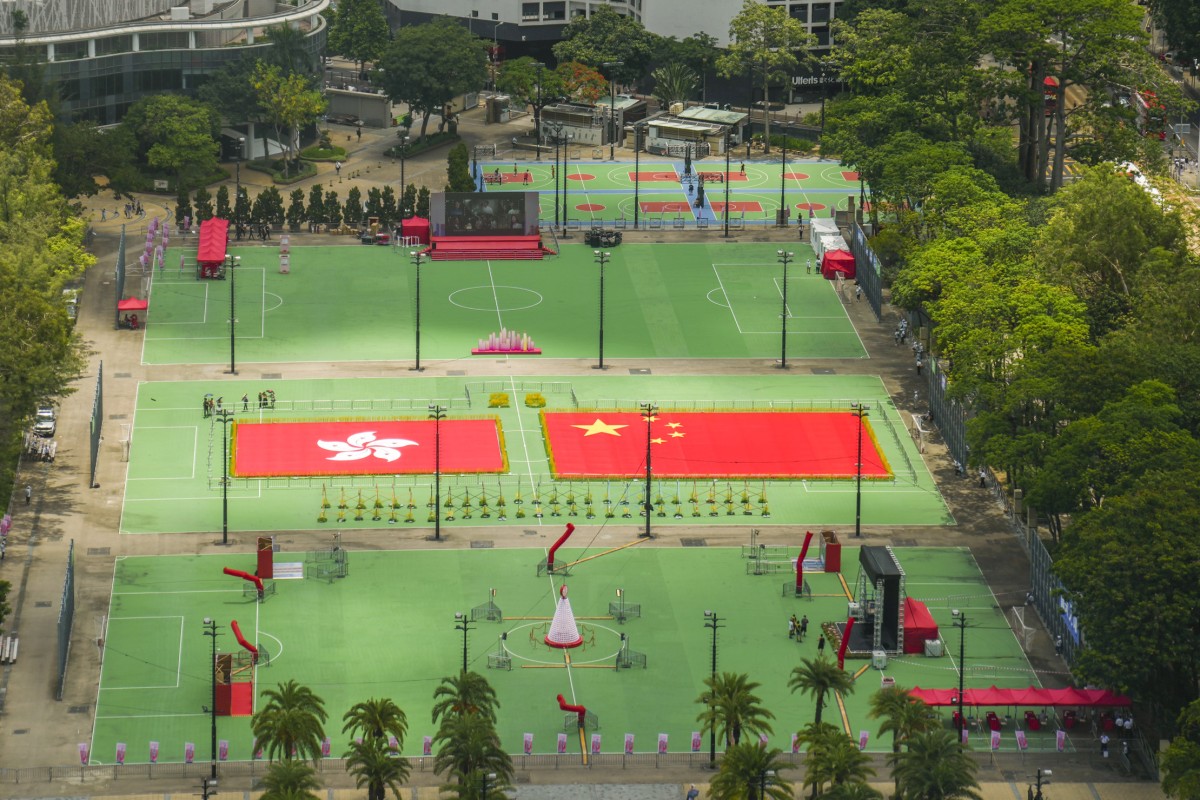 Pupils explain what July 1 means to them, whether it is just time to study or to reflect on Hong Kong's future. Photo: Sam Tsang
Last year on July 1, Victor Wu spent time with his family in Hong Kong watching documentaries about the city's handover on its anniversary. This year, he will spend the day in Canada celebrating another anniversary, Canada Day.
The 16-year-old moved back to Canada in January, after studying at a local secondary school from Form One to Form Five, where he was taught about July 1 and what the date represents.
"It was super extensive – in liberal studies, we had a whole unit dedicated to it, and we had assemblies where teachers or the principal would give a speech," he said, adding that there were also flag-raising ceremonies.
Why Hong Kong is no longer called British colony in new textbooks
To celebrate the day, Victor's parents who are Hongkongers would make him watch footage of the actual handover ceremony to "appreciate the local culture", although he was not particularly interested.
"Since I'm a Hong Kong resident, I feel somewhat obliged to be 'happy', but then the other side of me [Canadian] does not feel anything because I don't really feel like I'm a Hongkonger," said the Canadian-born student.
This year, Victor will be celebrating Canada's 155th birthday instead, as his family has moved back to the maple leaf country amid a wave of emigration in Hong Kong.
Hong Kong has faced an unprecedented wave of emigration in recent years. Photo: Dickson Lee
The day marks the 25th anniversary of Hong Kong's return to Chinese rule, the midway point of the "one country, two systems" governing principle which spans 50 years until 2047.
While the city is getting ready to celebrate the occasion with a visit from President Xi Jinping, young people like Victor are left pondering the real meaning of the day to them.
The 1997 handover, which marked Hong Kong's transfer of sovereignty from the United Kingdom to China, is baked into many local schools' curriculum, especially in subjects such as Chinese history and the soon-to-be revamped liberal studies.
As a generation that only read about the historic day via books, many said their peers had no special feeling towards the anniversary.
Over 8,500 Hong Kong students applied to UK schools since September
To Melody Ma Jingmao, a student at Carmel Pak U Secondary School, the day is just a time to catch up on school work.
"Since July is an examination month at our school, I just treat it as a typical holiday to take some rest and do revision," said the 16-year-old.
She said that even though the handover was included in her school's syllabus, she did not feel it meant anything to her.
"We've seen the handover ceremony on YouTube, but most of us have no feelings towards that."
Hong Kong's incoming leader John Lee will take office on July 1. Photo: Nora Tam
Liew Weizi said her school, Discovery College, did not teach about the day.
"My family is also pretty interested in history, so we sometimes acknowledge that July 1 is Hong Kong's establishment day, but otherwise it's not that special," the 16-year-old said.
Other students think it is important to recognise the day's significance.
Teresa Kwok learned about the handover in a local school before transferring to South Island School.
"The new chief executive and his team are leading Hong Kong into the future, so it convinces me to watch the appointment," she said.
Chief Executive-designate John Lee Ka-chiu will take office on July 1 along with his new cabinet.
Only 2 per cent of young people in Hong Kong think of themselves as Chinese
Hailey Sit believes this day represents how Hong Kong will be no different from other cities in the mainland. The 12-year-old student at King George V School noted the absence of a July 1 march in recent years.
The now-disbanded pro-opposition group, Civil Human Rights Front, used to hold a July 1 march every year since 2003, when 500,000 people took to the streets to oppose a proposed national security law that was ultimately scrapped by the government.
The peaceful demonstration had been an annual rallying point for the city's pro-democracy activists for almost 17 years. The tradition, however, came to an end last year when the front did not organise its annual rally, one year after the imposition of the national security law.
"This reminds me that Hong Kong is very different now that the national security law has been implemented and that citizens have somewhat accepted the new laws and are afraid to stand up for what they want by protesting," Hailey said.
Sign up for the YP Teachers Newsletter
Get updates for teachers sent directly to your inbox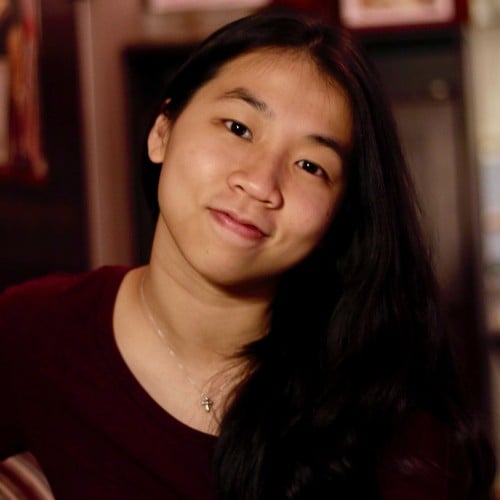 Yanni joined the Post in 2021. She has a bachelor's degree in communication and majored in international journalism. Previously, she worked at Reuters covering Hong Kong political news including the enactment of the national security law.
Sign up for YP Weekly
Get updates sent directly to your inbox