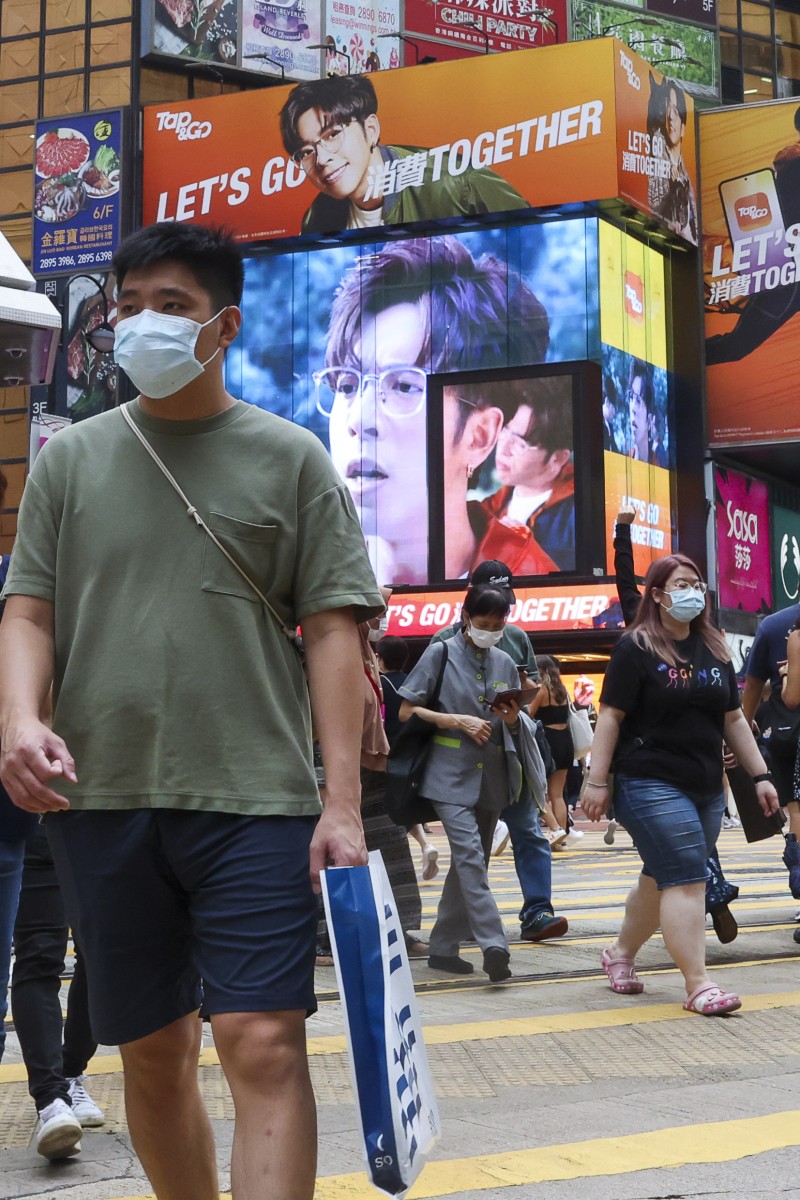 Professor Ivan Hung, a top infectious disease expert, says Hong Kong has fulfilled necessary criteria for city to transition from pandemic to endemic

Hung said the city could 'fully open up to the rest of the world, before restoring travelling to mainland China several months later'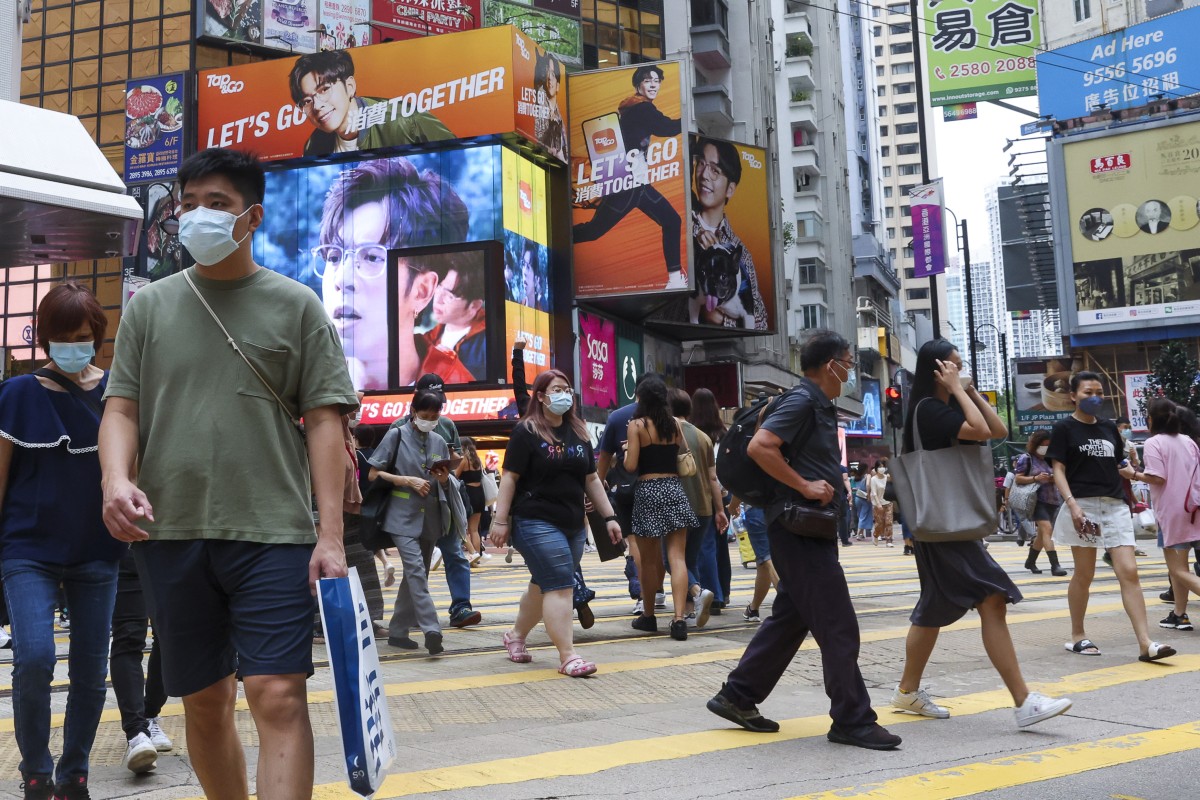 Hong Kong has achieved good hybrid immunity and is in a very good position to open up and to move on to endemic according to a top infectious disease expert. Photo: Edmond So
The coronavirus outbreak in Hong Kong is shifting from a pandemic phase to an endemic one, a government health adviser has said, as he called for authorities to ease the city's strict entry regime for overseas arrivals.
Professor Ivan Hung Fan-ngai, a top infectious disease expert and convenor of a government vaccine committee, on Thursday said Hong Kong had met the criteria for Covid-19 to be considered a constant presence in the city with a fairly predictable transmission pattern rather than a virus that could display exponential growth.
"Probably right now we are entering into an endemic phase already. Basically, we have very good hybrid immunity as unfortunately during the fifth wave … the majority of the population has been infected with Omicron BA.2. Four million people have been infected," he said.
"As we know, Omicron BA.2 offers a very good cross-protection against BA.4 and BA.5, so we are in a very good position to open up and to move on to endemic."
Hong Kong mulls easing quarantine rules to 5 days, with 2 more in home isolation
Health officials on Thursday logged 2,358 coronavirus infections, of which 162 were imported. Two Covid-related deaths were also reported, comprising two women aged 85 and 98.
Authorities also said 12 people were in critical condition, while 13 were in serious condition. The city's overall coronavirus tally currently stands at 1,245,543 cases, with 9,401 related fatalities.
The remarks by Hung were made during a seminar organised by pharmaceutical company MSD on the lessons learned from the coronavirus pandemic by governments in the Asia-Pacific region.
Professor Ivan Hung, a top infectious disease expert and convenor of a government vaccine committee. Photo: Xiaomei Chen
The criteria which can signal the shift from a coronavirus pandemic to an endemic one are a high prevalence of Omicron cases resulting in mild symptoms, growth of hybrid immunity through high infection and inoculation rates, and the presence of effective antiviral treatment.
Hung added that the availability of Omicron-targeted vaccines would place Hong Kong in an even safer position against the virus.
Vaccine producers BioNTech and Moderna have both said they could provide their updated vaccines against Omicron as early as the third and fourth quarters of this year, respectively, if the products were approved by authorities.
BioNTech can provide Covid-19 vaccine targeting Omicron to Hong Kong as early as autumn if approved
Around 88 per cent of the Hong Kong population aged 12 or above have received two doses of vaccine, while 64 per cent have been triple-jabbed.
With Hong Kong entering the endemic phase of the outbreak, Hung said the city could fully open up to the rest of the world, before restoring travelling to mainland China several months later.
Incoming Chief Executive John Lee Ka-chiu had said he was considering reopening Hong Kong's borders with both the mainland and the rest of the world, with possible interim measures including shortening the hotel quarantine period for travellers and allowing arrivals to isolate at home.
Among Thursday's coronavirus tally, the city reported 28 cases involving either the BA.4 or BA.5 subvariants, with 15 being imported and nine classed as having unknown origins. Authorities had already logged more than 100 infections involving the two viral strains.
Dr Albert Au Ka-wing of the Centre for Health Protection noted an increase in the cases of unknown transmission sources involving the two subvariants in the past few days, but said there had been no cases of reinfection.
Patients who contracted the new variants would be immediately placed into quarantine, in addition to any close contacts, he said.
Coronavirus: pandemic leaves many Hongkongers with symptoms of post-traumatic stress disorder, study finds
Au added that studies had shown the two subvariants were more transmissive than Omicron BA.2, the dominant strain in Hong Kong, but there was no scientific evidence to suggest either could result in a higher likelihood of serious symptoms or death.
Microbiologist Ho Pak-leung said he believed the number of Covid-19 cases reported on a daily basis could increase over the next few weeks because of the rise in the new subvariants being reported, citing a similar situation in Singapore.
Ho also said the vaccination rate for elderly residents was still inadequate and urged seniors to get at least three jabs, and potentially a fourth booster dose to be safe.
Sign up for the YP Teachers Newsletter
Get updates for teachers sent directly to your inbox
Sign up for YP Weekly
Get updates sent directly to your inbox