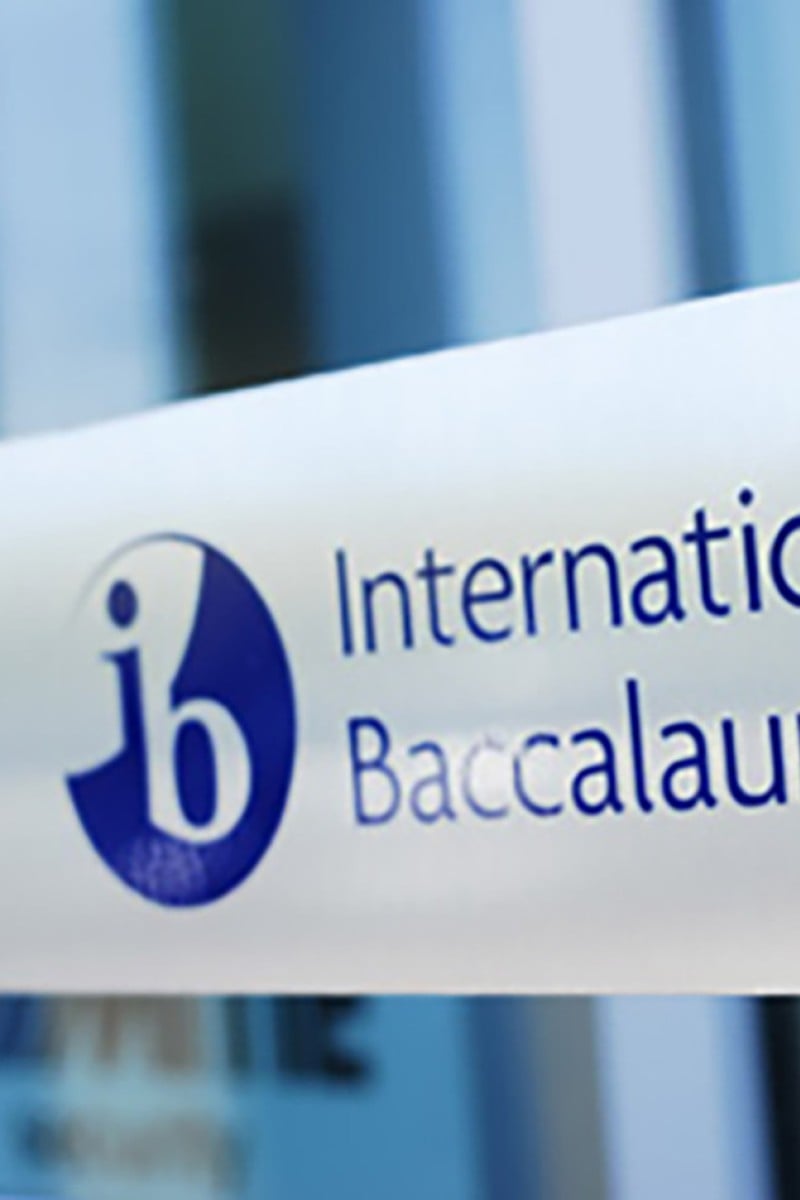 Decrease in perfect scores as number of local candidates rose from 2,193 to 2,213

Last year, 130 local students attained a perfect score in IB exams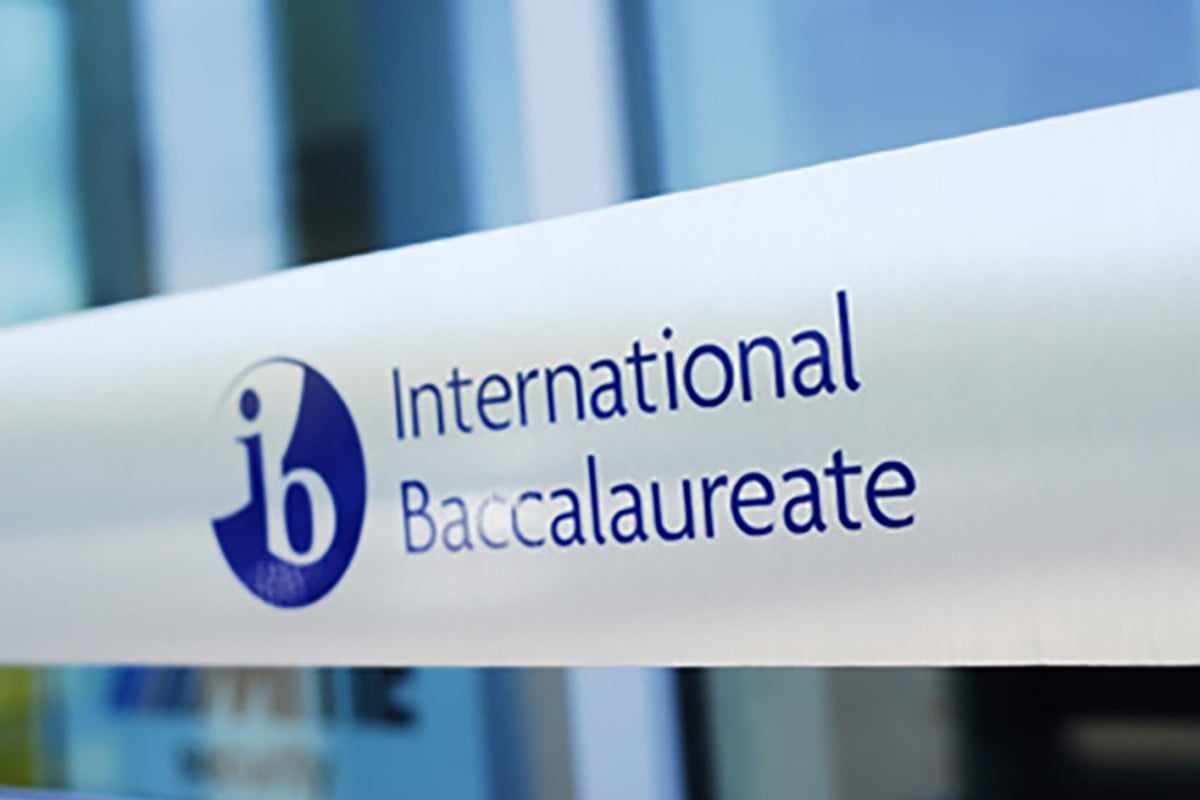 Globally, 1,155 candidates scored 45 points in 2021, up from the previous 339 and 2019's 275. Photo: Handout
A total of 93 Hong Kong students attained a perfect score in the International Baccalaureate (IB) exams this year, 37 fewer than last year.
The number of local candidates in the latest round had risen from 2,193 last year to 2,213. They were among more than 173,878 students worldwide who received their IB diploma and vocational programme results on Wednesday.
Globally, 640 candidates scored 45 points, down from last year's 1,155 and up from 339 in 2020.
Face off: Is IB better than DSE?
Among the 93 top scorers in Hong Kong, 36 were from the English Schools Foundation (ESF), five from Diocesan Boys' School in Mong Kok, four from Po Leung Kuk Choi Kai Yau School and one from Victoria Shanghai Academy.
Despite the drop in the number of top scorers this year, some school managers insisted it was not related to the surge in the number of students who withdrew amid the Covid-19 pandemic and a citywide emigration trend, saying the number of candidates was similar to last year.
Among the top scorers, 36 were from the English Schools Foundation. Photo: Handout
Of the 12 top -scorers at St Paul's Co-educational College in Mid-Levels, five of them have decided to pursue their studies at prestigious universities in the United States and the United Kingdom and five others decided to stay in Hong Kong. The remaining two have yet to make up their minds.
Grace Tai Tzu-chun, 18, said, even though she planned to attend the University of Pennsylvania, a US Ivy League institution, she would return to the city after her studies.
"I grew up in Hong Kong. I am not ready to let go of the city. I really want to bring back my expertise and give back to the community that helped me grow," she said.
Jason Chan Chun-sing, 17, said he would study science at Cambridge University in the UK.
"There's a lot of Nobel laureates from the school – it'll be really cool to see those professors and be in the atmosphere," he said.
St Paul's Co-educational College has 12 top-scoring students this year. Photo: Edmond So
At Victoria Shanghai Academy in Aberdeen, top scorer Jason Huang Junsong, 18, will study law at University College London with the goal of addressing climate change and "contributing to the local community" after his studies.
"I want to contribute to the process of resolving this crisis that all generations face," he said, adding that he hoped to one day work with the United Nations and help draw up a system of international law to tackle the climate crisis.
Jason Huang will study law in London and hopes to use his knowledge to address climate change. Photo: K.Y. Cheng
At Diocesan Boys' School in Mong Kok, five students received a full score of 45 points, including Anson Ieung Ho-kwan, 18.
He will study aeronautical engineering at Cambridge University in the UK and also said he had no plans to live abroad after graduation.
"I hope to leverage my passion for mathematics and physics to contribute to our world," he said.
Headmaster Ronnie Cheng Kay-yen said, despite the drop this year, he was satisfied because the school's average score of 42 points this year was among the highest in the past 10 years.
Ronnie Cheng (centre left), the headmaster at Diocesan Boys' School, says he is satisfied with the school's scores this year. Photo: Jonathan Wong
At PLK Choi Kai Yau School in Sham Shui Po, four students scored 45 points, including, Eunice Lee See-heng, who planned to pursue medical studies in Hong Kong and work in the city after graduation.
"I have always wanted to become a doctor since kindergarten. In recent years, we can see how Hong Kong has been through a lot, with the frontline medical staff doing a lot," she said.
"I hope to stay in the city, be a part of the medical system and contribute to society."
Eunice Lee (right), Macy Chiu (front) and Katrina Ng all scored 45 points on their International Baccalaureate exams. Photo: Nora Tam
Olli-Pekka Heinonen, IB director general, said IB students in Hong Kong had shown resilience, adaptability and commitment to their learning.
IB said it understood that students globally continued to face disruption to their lives and learning because of the coronavirus pandemic, and had made adaptations to address the challenges, including adjustments to learning, teaching, and assessment for the exam.
It said in the press statement that the impact of the pandemic on students was deeply considered throughout the grade-awarding process.
"Appropriate grade boundaries were set to account for the disruption to education. A review of results was undertaken to ensure the IB mitigated the disruption students face," it said, adding that it had developed a procedure to award grades without written examinations as a contingency measure.
130 Hong Kong students get perfect scores on 2021 IB exams
In its reply to the Post, IB mentioned that grade boundaries were adjusted each year, considering feedback from expert senior examiners and teachers, as well as students' performance.
It reiterated that it had considered the impact of the pandemic, while returning incrementally to established standards, which was in line with the practice of a number of other qualifications and international exam boards.
A series of checks were designed to ensure fair grades were awarded to all students and quality assurance of grades stemmed from scrutiny and human judgment rather than automated processes.
Last year, a total of 130 Hong Kong students attained a perfect score in the exams, more than double the number in 2020. Hong Kong's average score last year was 38.93, up from 36.31 in 2020, before student appeals.
Student stress put to the test – why DSE and IB exam candidates are worried amid Hong Kong's fifth wave
The IB, which offers students an internationally accredited qualification to enter higher education institutions, is a two-year programme for those between the ages of 16 and 19. They are required to take six subjects and complete three components, including an extended essay.
In March, while the city reported more than 20,000 Covid-19 cases daily, a group of students at Island School, which is part of the ESF that offer the IB diploma programme, argued they should be allowed to take a non-exam route for their qualification.
Despite candidates voicing fears over possible cross-infection, ESF pressed ahead with the exams in late April, saying in-person tests were the best way to grade students.
The IB programme organiser has offered a "dual route" for assessing candidates since 2021, allowing students to be graded on internal coursework and teachers' predicted grades in the event exams could not be held due to a coronavirus outbreak.
Sign up for the YP Teachers Newsletter
Get updates for teachers sent directly to your inbox
Sign up for YP Weekly
Get updates sent directly to your inbox