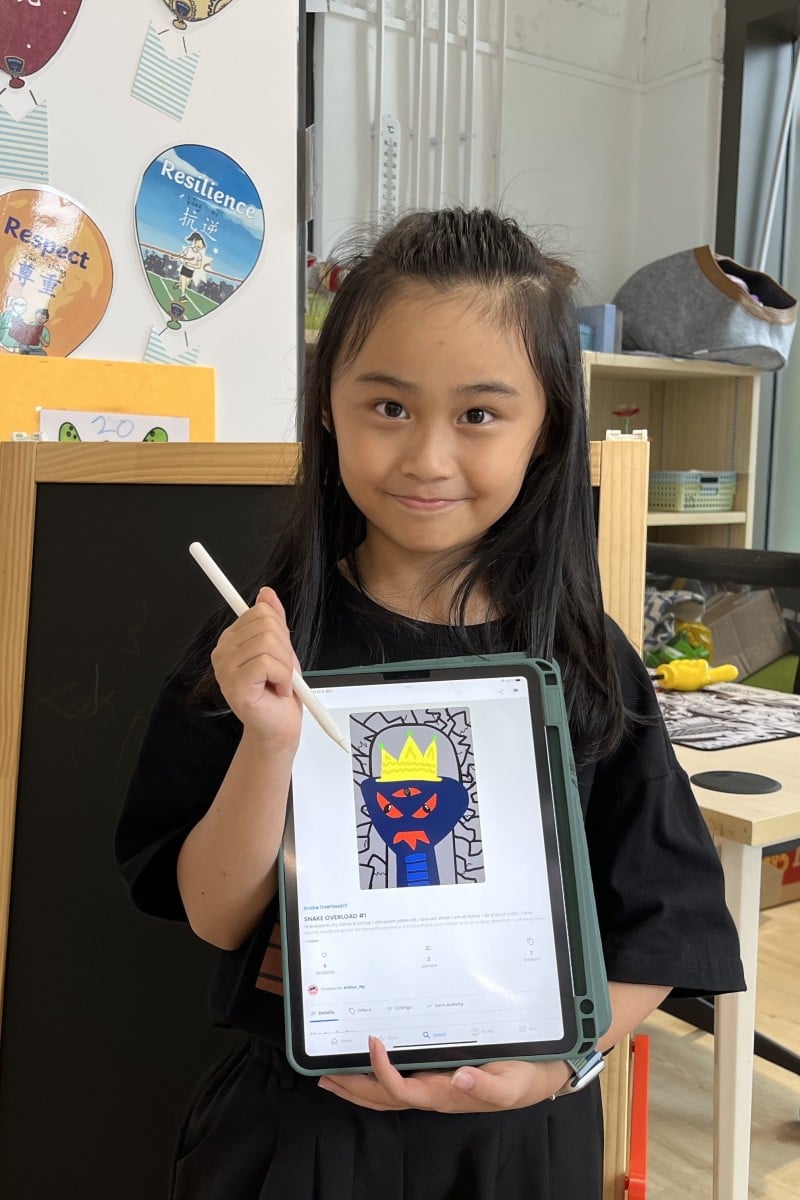 Hong Kong's youngest NFT artist Arthus Ng shares about his digital illustrations and the online future of art
The eight-year-old, with the help of his mother who manages his finances, has sold more than 50 NFTs and earned about HK$11,000 worth of cryptocurrency

Every week, Talking Points gives you a worksheet to practise your reading comprehension with questions and exercises about the story we've written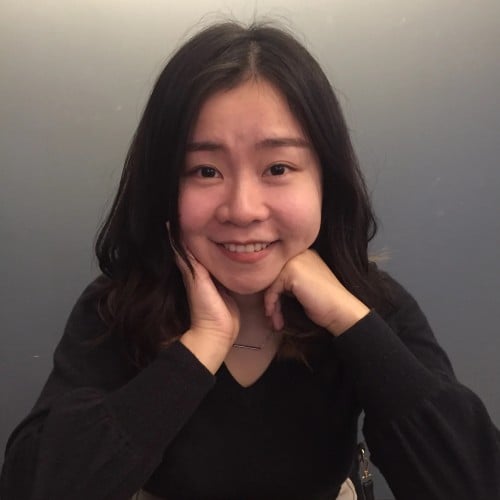 Kelly is a journalist from Hong Kong. She joined the Post in 2018, where she writes about Hong Kong's arts and culture, social welfare and the environment. She has a master's degree in Journalism from the University of Hong Kong.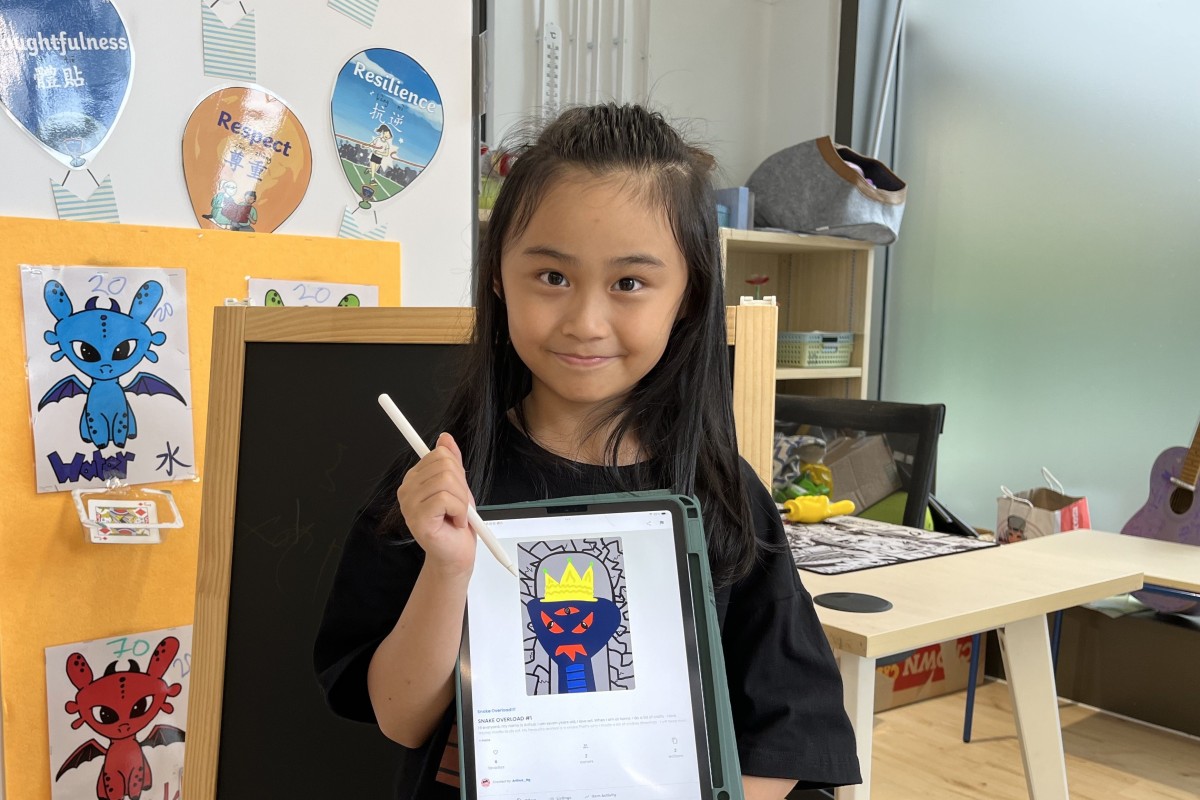 Arthus Ng taught a workshop last month about creating digital art and making them into NFTs. Photo: Kelly Fung
"Siri, go to OpenSea," said Arthus Ng Lai-yin, Hong Kong's youngest creator of non-fungible token (NFT) art, as he used his iPad's virtual assistant to pull up the digital platform showcasing his work.
"I like NFTs because I can share my art with other parts of the world," said the eight-year-old, whose debut collection features different snake characters, from Bird Snake to King Snake and Chef Snake. "NFTs can be 3D, 2D, animated, music, pictures and videos."
Asked where he got his inspiration, the Invictus School student artist asserted boldly: "My brain."
Face Off: Are NFTs really worth the money?
Wearing a T-shirt printed with his first NFT artwork, Arthus led a workshop last month in collaboration with Apple to teach other children and their parents about using digital platforms to create and share art.
Confident and eloquent, the primary school student guided participants in drawing a snake on an iPad using a template he had created. Then, he showed the class how to turn their digital drawings into NFTs for others to buy and sell, a process called minting.
NFTs are digital assets that can be used to help people buy or sell artwork online. Each one is stamped with a unique electronic signature that verifies its authenticity and ownership.
Arthus Ng (second from right) guides other young pupils and their parents in creating artwork on an iPad and minting it on an NFT marketplace, OpenSea. Photo: Kelly Fung
Last year, Arthus, seven years old at the time, launched his first NFT collection, "Snake Overload", featuring 23 vibrant pieces inspired by snakes.
"I love reptiles like snakes and dinosaurs – they're my favourite kinds of animals in the whole wide world," he emphasised. "Also I'm born in the year of the snake."
Last December, he hosted a solo exhibition in Start Art Gallery at K11 Musea. This year, from April to June, seven of his works were displayed at Metavision, an NFT art exhibition organised by K11 Musea.
Explainer: What are NFTs? Why do they matter to artists?
With the help of his mum, who manages his finances and mints his work on the digital marketplace, the youngster has already sold more than 50 NFTs to 34 different people, and has earned about HK$11,000 (US$1,402) worth of cryptocurrency.
"I was super excited once my mum told me that my first NFT was sold," he recalled. "We had a little celebration."
Long before creating his first NFT last May, Arthus was only 11 months old when his first artwork was displayed in an exhibition thanks to his mother, an artist and curator.
"My mum painted some colours on my hands and feet, and then I stepped on a canvas," the youngster shared. "And that was my first art."
Arthus Ng's "Bird Snake" has a star on its forehead, which allows it to teleport to other places and breathe in space. Photo: Handout
As a toddler, Arthus experimented with colourful paints from his mother, and when he was three, he was drawn to virtual brushes and canvasses.
From observing how his mother drew on a tablet, Arthus became an avid learner of digital illustration, eventually learning to create his signature snakes.
When Arthus made his first collection, he gave each snake its own superpowers and characteristics.
He said: "Bird Snake's powers are teleportation and breathing in space."
Hongkonger becomes youngest ever winner of the National Poetry Competition
His favourite is King Snake, the first one he ever crafted; it features a snake with a crown and three eyes. The student shared this was a way to show the character's exceptional power.
"King Snake is different – its third eye can hypnotise bad people," he said. "Even though he looks scary, he is actually a very nice snake."
"I made all of them from scratch, [starting] from one tiny circle," he said of his artwork.
With his tablet in hand, Arthus is constantly exploring new skills, from animation to 3D art. Using an application on his iPad, he made a 3D Soldier Snake.
Outside the realm of NFTs, Arthus has found another passion in the digital world.
"I want to challenge myself with coding," he said. "Coding is like making a game. You can make videos, and all of the apps I'm using need coding."
"I hope that children can learn to use different materials ... to do art," he said. "Creativity is the most important, and I hope children can learn it too."
When the eight-year-old is not learning new skills or illustrating art to build his digital portfolio, he is focusing on his homework or taking a break by reading his favourite Dog Man graphic novels.
Photo exhibition shows how Hong Kong ethnic minority youth picture belonging
While NFT art has made a splash in the world and Arthus' life, not everyone embraces it, though the young artist hopes that can change.
"I don't understand why people think it is unsafe ... because it's locked on the blockchain, and people can see who created it and who bought it," he explained.
Arthus said not many of his classmates knew about NFTs, except for a few of his friends. But he wants more people to learn about this way of sharing art.
"I know not [many] people know about NFTs," he said. "They should learn about it because it is going to be the next kind of art."
"In the future, everything will be online."
Click here to download a printable worksheet with questions and exercises about this story. Answers are on the second page of the document.
Sign up for the YP Teachers Newsletter
Get updates for teachers sent directly to your inbox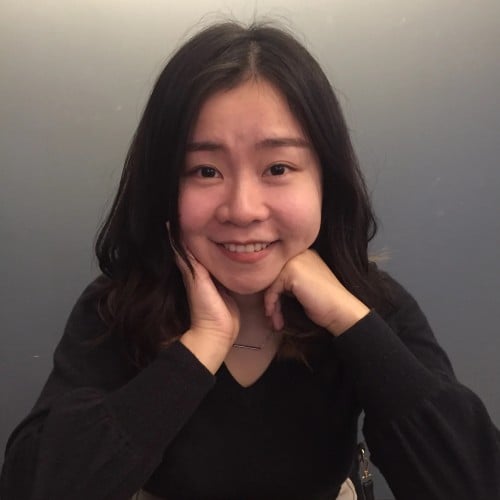 Kelly is a journalist from Hong Kong. She joined the Post in 2018, where she writes about Hong Kong's arts and culture, social welfare and the environment. She has a master's degree in Journalism from the University of Hong Kong.
Sign up for YP Weekly
Get updates sent directly to your inbox