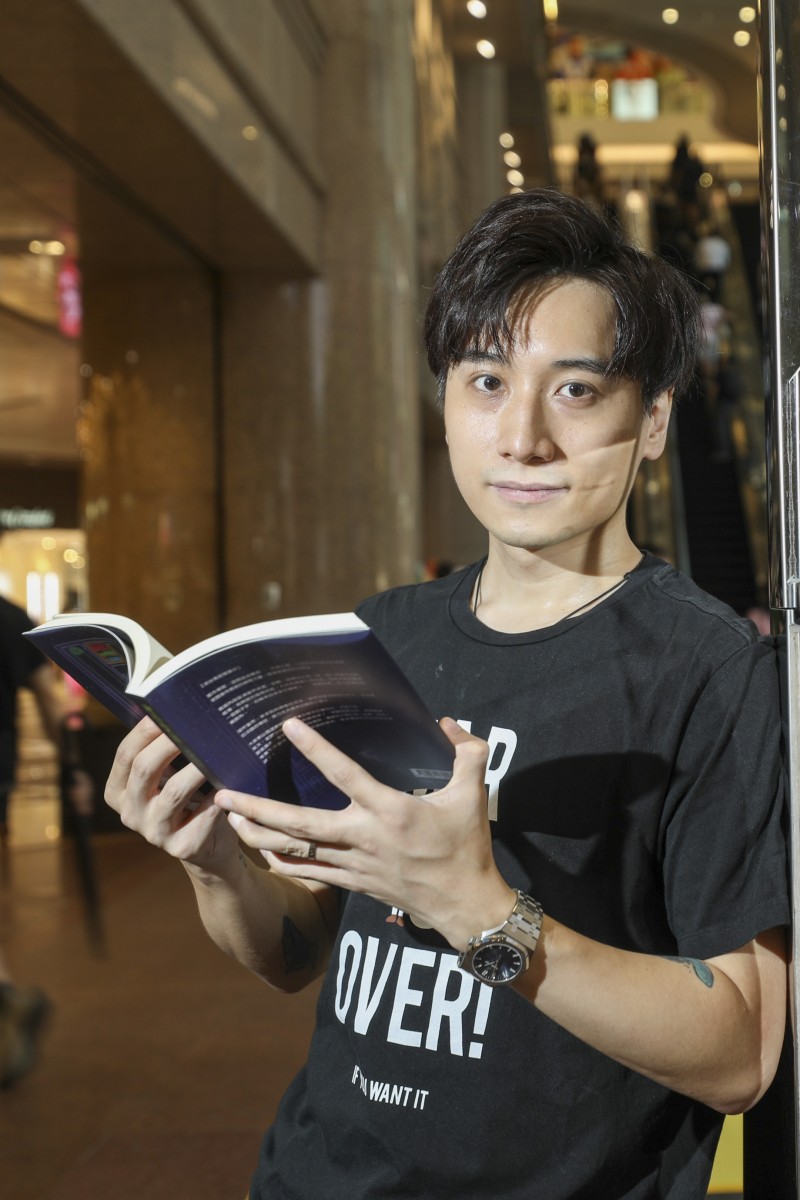 Writer Leung Man-fung, known for his stories that are both relatable and imaginative, explains how he found his passion for writing

Every week, Talking Points gives you a worksheet to practise your reading comprehension with questions and exercises about the story we've written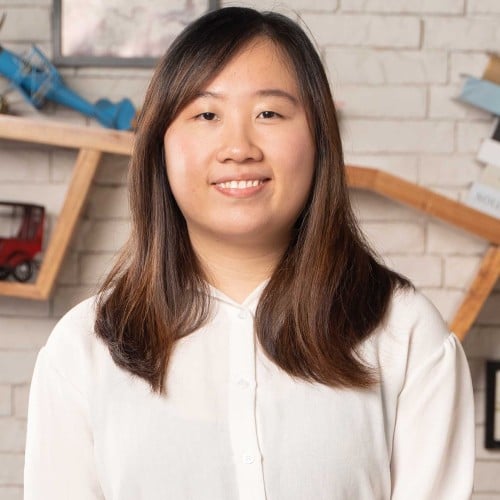 Sue joined the Post in 2021. She graduated from the University of Hong Kong with a double major in journalism and counselling.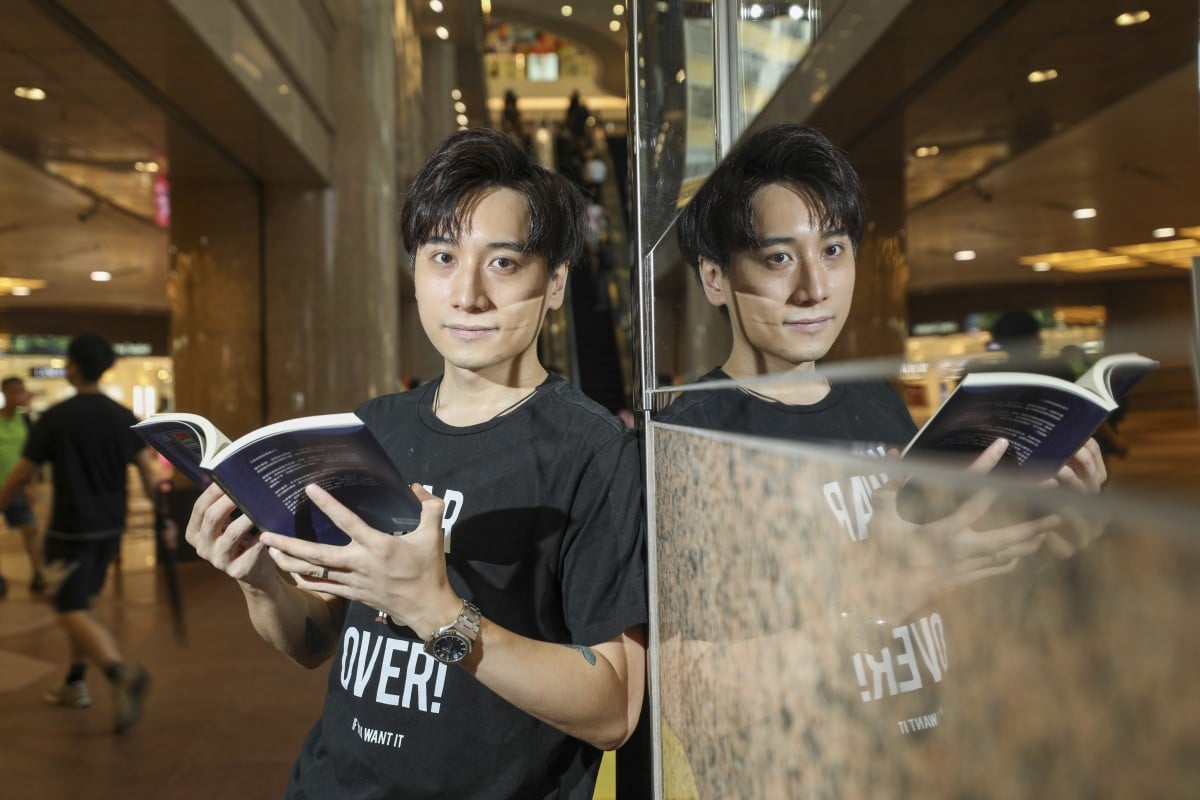 Hong Kong author Leung Man-fung, known as Bluegodzi, says reading and writing during his student days was "monotonous", but years after leaving school, he found his inspiration in a fantasy novel. Photo: Xiaomei Chen
When writer Leung Man-fung was kicked out of school as a Form Five student, he could never have predicted he would one day make a living by writing.
Now in his 30s, he is known by his pen name, Bluegodzi 藍橘子, and his stories – popular for being both relatable and out of this world – have garnered him 620,000 followers on Facebook, where he shares his work.
"I hope to write the stories of neglected groups and issues in our society, such as people with autism and disabilities," said the author who has published more than 30 books and dozens of short stories online on topics ranging from social issues to romance and mystery.
Despite the strong sense of purpose he has now, it took the Hong Kong writer years to find his calling.
When he was a student in 2003, the public exam at the time required pupils to achieve at least 14 marks to continue to Form Six. Leung only scored one mark across all of his subjects, even failing the Chinese language paper.
"I was a lazy student who had no goals in life," he said, adding he found reading and writing to be "monotonous".
"I indulged in reading comic books and playing video games at the time, but none of these hobbies could lead me to find my passion."
For the first five years after leaving school, he jumped from job to job, including working in a manga shop, cybercafe and restaurant.
Hongkonger becomes youngest winner of the National Poetry Competition
What transformed the apathetic teen was a trip to Taiwan. Surrounded by artsy bookstores, Leung randomly picked up a fantasy book by Taiwanese bestselling novelist Giddens Ko and read it from start to end. For the first time, he found himself captivated by a fictional world.
"I never thought reading could be that interesting," he recalled, adding that he then began to develop an interest in fantasy, horror and science fiction books.
But he did not pick up the pen to write his own stories until a sleepless night in 2011, when he had a eureka moment while in the toilet.
"I came up with a story idea about dreaming," the author said of his first short story in which a protagonist has difficulty distinguishing between dreams and reality.
Leung Man-fung constantly observes his surroundings to find inspiration. Photo: Xiaomei Chen
After translating his fantasy into words, he shared it on an internet forum. Though only a few people read his first story, Leung was motivated to continue.
But without any training, the novice struggled to find his style: "The vocabulary I knew was very limited, and I found myself repeating the same word over and over again."
In his spare time for the next four years, the amateur wrote stories, while studying reference books and other authors' works to establish his vivid and relatable style.
"Every day, I would write for about four hours. Even if I was outside, I would keep observing my surroundings to find inspiration," said the author.
Why a social worker writes role-playing games on bullying, mental health
His unexpected storylines are reflected in his Chinese pen name, which translates to "blue orange".
"I found that there are no other fruits like an orange that is named by its colour," the writer explained, adding that in a fantasy world, a fruit's colour did not have to follow what existed in the real world.
"Only when you read to the last page of my story can you tell whether the orange is orange – maybe it's blue," he suggested, noting that blue was his favourite colour.
In 2016, the author wrote a suspense series featuring characters from the beloved Japanese manga Doraemon. In Leung's story, a 30-year-old Gian attends Nobita's funeral and encounters a series of mysterious events. This became an instant hit online. The first instalment of the series amassed more than 200,000 likes on Facebook.
The author's growing popularity opened the door to more job opportunities, such as writing advertisements and screenplays. The next year, as his writing career took off, he quit his job as a clerk in a shipping company to become a full-time creator.
But the novice writer was frustrated by how little money he earned from the books he sold.
"Generally speaking, authors in Hong Kong usually get only 8 to 10 per cent royalty on copies of their books [they sell]. So even if a book was sold at HK$100, the author only got about HK$8," explained Leung.
So in 2018, he and three other writers opened an independent publishing house, Welcome Back Limited. To make sure authors receive reasonable pay, they mainly sell books online instead of distributing bookstores.
Young Hong Kong artist's journey of bringing his visuals to life in Hollywood
In response to readers' requests, the author opened his first writing class in 2020, and a year later, he started teaching workshops at secondary schools.
"I am not teaching students writing skills for exams but storytelling," he pointed out. "It can develop their logic and critical thinking, as well as presentation skills, which would be useful for future work interviews."
Based on his time leading these workshops, the writer observed that teenagers nowadays were afraid of reading.
"Our exam-oriented education gives pupils a bad impression of reading," he noted. "They think texts are lengthy and boring, while writing is a difficult task."
To challenge these misconceptions, Leung encouraged students to leverage technology: "[They can] use those apps that can transcribe audio into text to record their thoughts, and they might find it long enough to be a story."
The writer stressed: "Just start writing something. If that night I didn't write that story, I think I wouldn't have become who I am today."
"Even if you don't have a dream, you should [try to] find your interest and love for something. It's important to live a life with passion."
Click here to download a printable worksheet with questions and exercises about this story. Answers are on the second page of the document.
Sign up for the YP Teachers Newsletter
Get updates for teachers sent directly to your inbox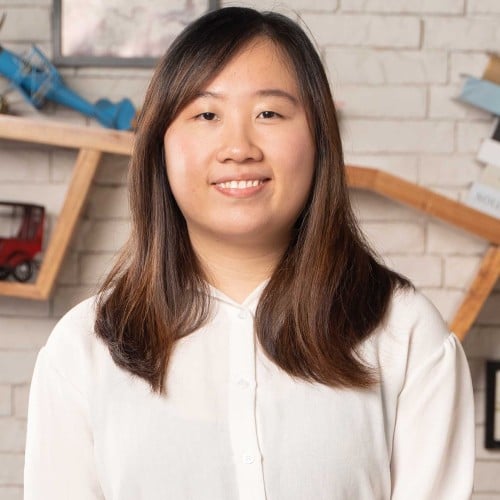 Sue joined the Post in 2021. She graduated from the University of Hong Kong with a double major in journalism and counselling.
Sign up for YP Weekly
Get updates sent directly to your inbox