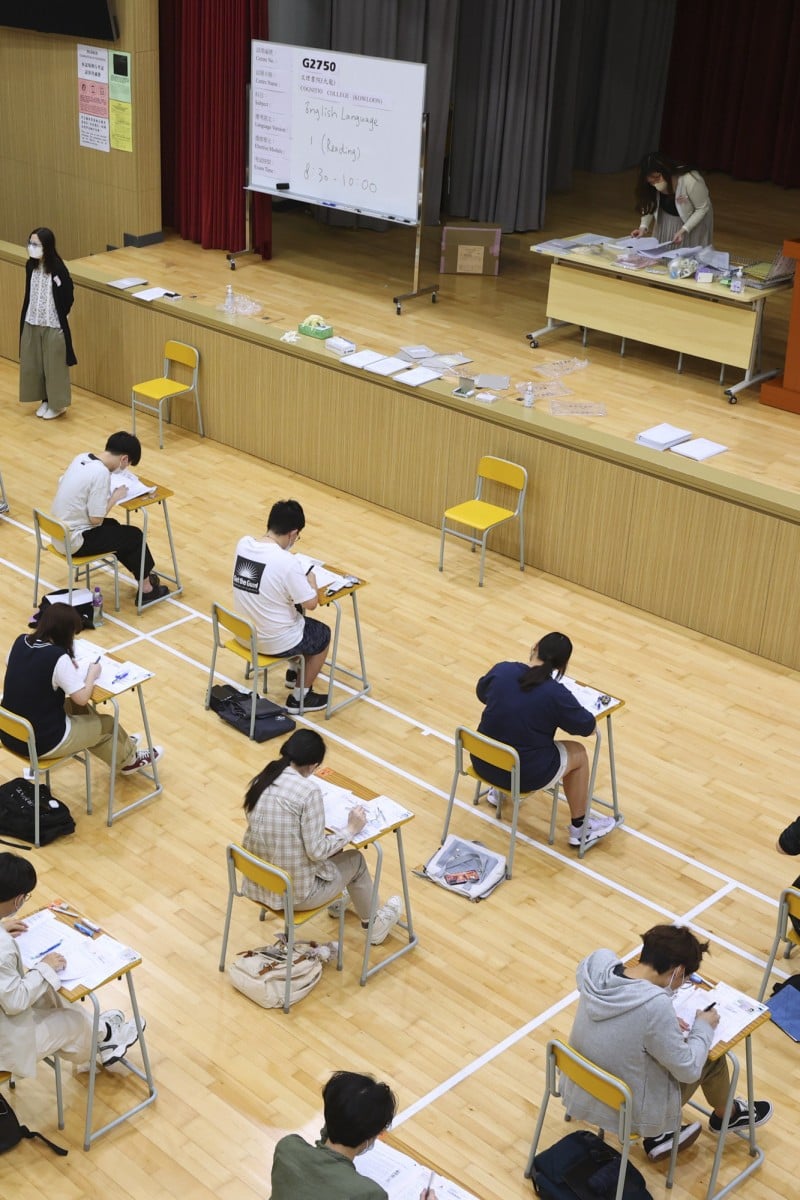 The elite pupils were among 47,891 candidates who sat for the DSE paper between April 22 and May 14

Five male students and three females scored a perfect 5** across the exam's seven subjects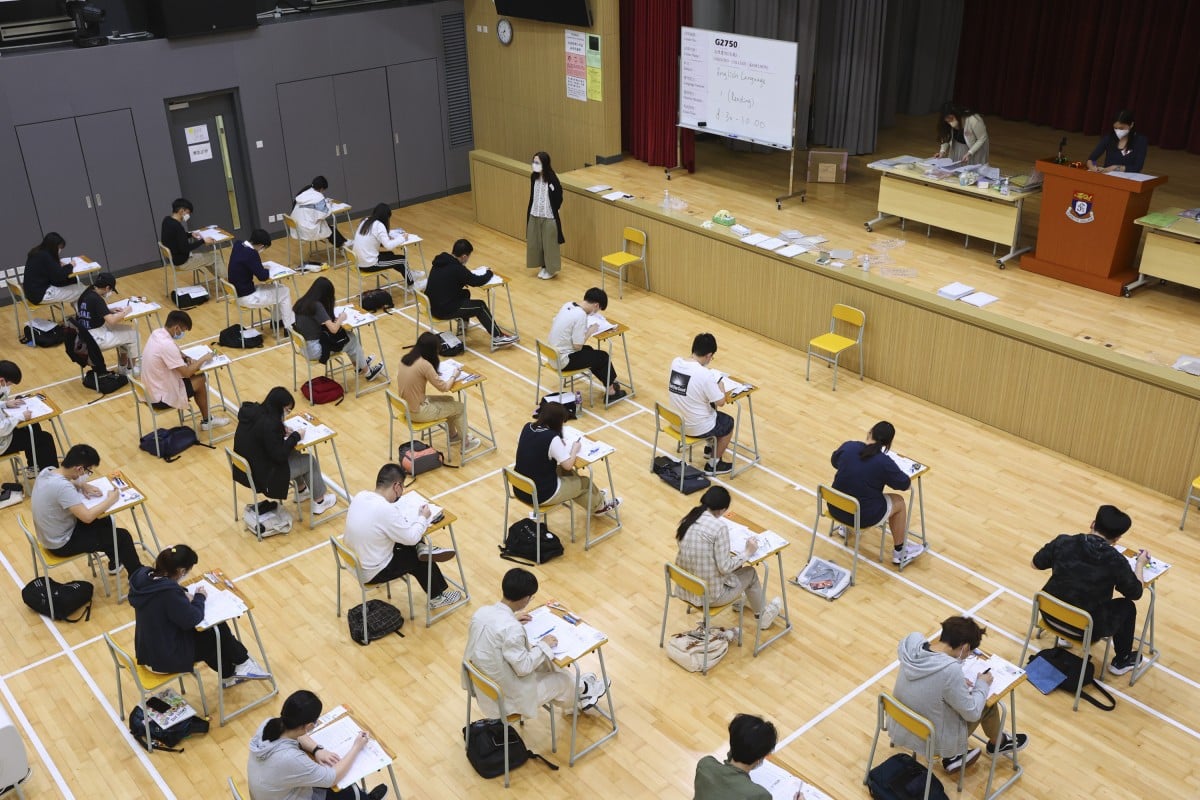 Students taking the Diploma of Secondary Education (DSE) exam. Photo: Handout
Eight students have achieved perfect scores for the Hong Kong university entrance examinations this year – more than in each of the previous two years – but the number of candidates attaining the minimum qualifying mark has dropped.
The elite pupils were among 47,891 candidates who sat for the Diploma of Secondary Education (DSE) paper between April 22 and May 14, the Hong Kong Examinations and Assessment Authority said on Tuesday.
Five male students and three females scored a perfect 5** across seven subjects. Of those, four candidates, two males and two females, also earned a 5** for an extended mathematics module elective.
In 2021 and 2020 each, seven top-scorers hit the 5** mark on the paper's seven-level grading scale.
Hong Kong to include Korean in DSE university entrance exam from 2025 amid K-culture boom
A total of 17,269 – or 41.9 per cent – secondary school students achieved the minimum mark, also known as the "3322+2" requirement, scoring at least a level 3 in both Chinese and English language and at least a 2 in mathematics, liberal studies and an elective, for locally funded undergraduate programmes. This figure was slightly lower than last year's 17,733 or 42.9 per cent.
They will now be competing for about 13,000 subsidised first-year university places via the Joint University Programmes Admissions System (JUPAS), a unified mechanism for applying for full-time undergraduate programmes in the city, meaning a ratio of 1.4 student to one slot.
More than 47,800 people – about 42,328 from local schools and another 5,563 private candidates – took the exams this year, a record low since the introduction of the DSE in 2012. The smaller turnout reflected the steadily shrinking number of high school graduates over the past decade, which has largely been attributed to lower birth rates, a rising trend of students studying overseas and an emigration wave.
Students taking the DSE this year were affected by the fifth wave of Covid-19 infections earlier this year, with in-person classes suspended for months. It is also the first time since the pandemic began in 2020 that infected students have been allowed to sit the exam at a quarantine camp.
Sign up for the YP Teachers Newsletter
Get updates for teachers sent directly to your inbox
Sign up for YP Weekly
Get updates sent directly to your inbox