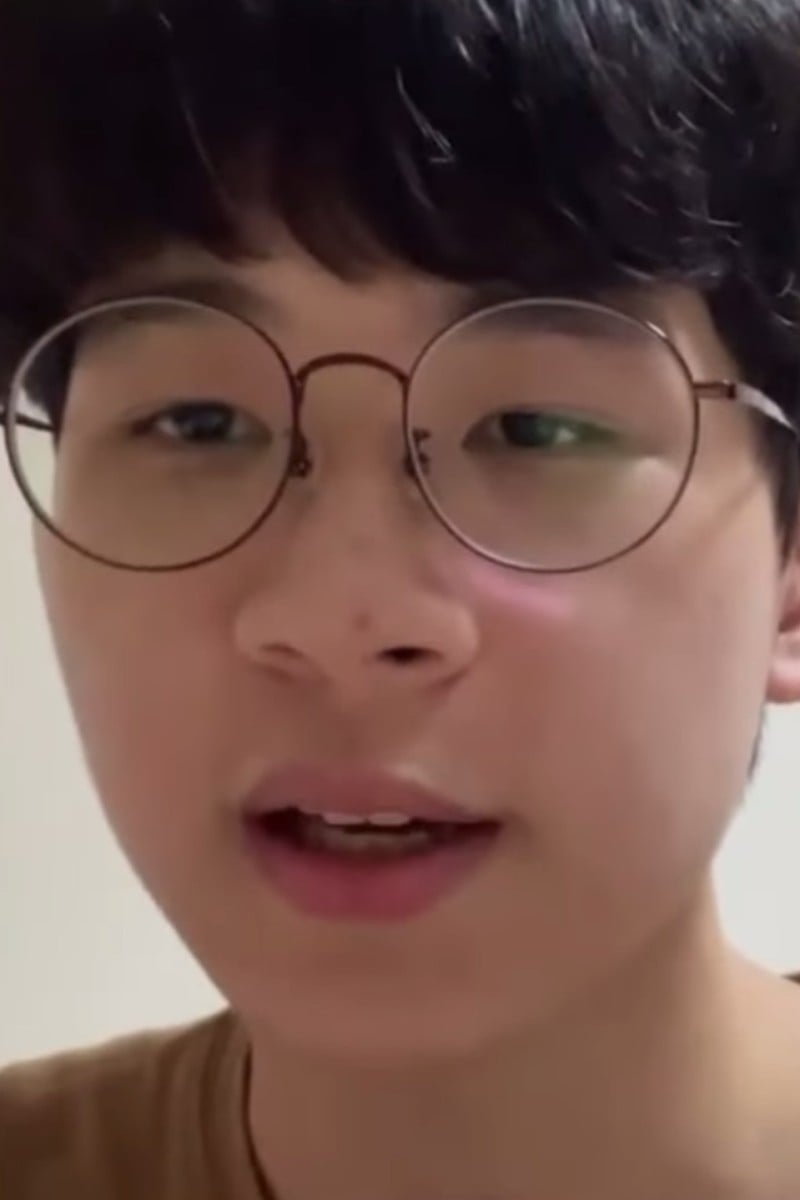 Student says he was inspired by discrimination ruling from court in 2020 in favour of former opposition lawmaker 'Long Hair' Leung Kwok-hung

Equal Opportunities Commission says it will not disclose any details regarding inquiries or complaints made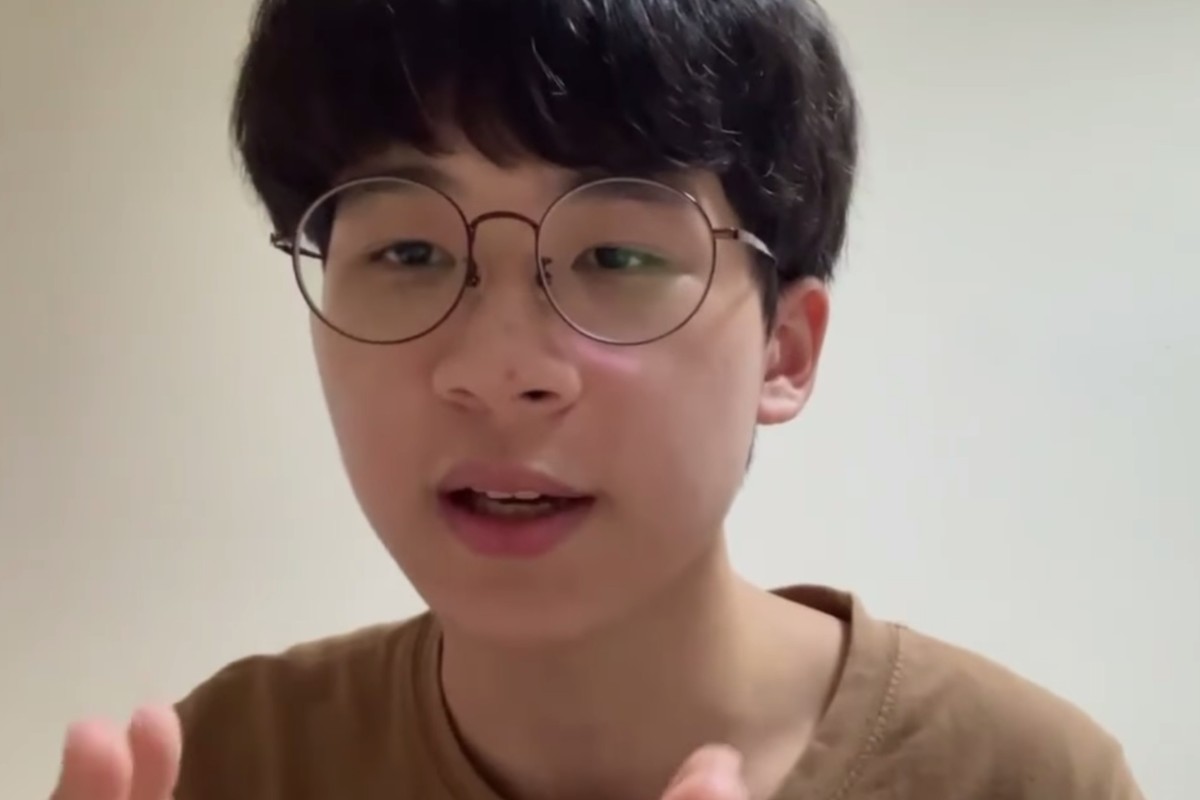 A student has filed a complaint to Hong Kong's equality watchdog over his school's ban on male pupils wearing their hair long. Photo: Instagram
A teenager in Hong Kong challenging his school's policy against long hair for male students has said in a viral video that he has lodged a rare complaint to the city's equality watchdog over discrimination by teachers.
In an Instagram video that went viral on Wednesday after attracting nearly 380,000 views within a day of its release, the teen surnamed Lam claimed he had approached the Equal Opportunities Commission (EOC), recalling how teachers' warnings against him having long hair had disturbed him.
"The ban is not only discriminatory but also ignored reasons why some male students hope to wear long hair. Gender dysphoria has been overlooked by schools and society in Hong Kong," said Lam, who studies at Tung Wah Group of Hospitals Wong Fut Nam College, a subsidised school in Kowloon Tong.
Singer Zelos Wong on why he used to 'play straight' before coming out as gay, how Hong Kong LGBT+ representation is changing
In a reply to the Post, the EOC said it would not disclose whether certain inquiries or complaints had been received, citing confidentiality. It also did not say if the school had violated the Sex Discrimination Ordinance by preventing male students from wearing their hair long.
The Form Five student had argued in the video that the school's dress-code policy, which he accused of being "unreasonable and outdated", had violated the Sex Discrimination Ordinance, and hoped his action would lead to the abolition of similar bans in many other local academic institutions in the city due to gender stereotyping.
Lam also described himself as a student who felt distressed due to a mismatch between his gender identity and his sex.
He said his decision was inspired by a court ruling initiated by former opposition lawmaker Leung Kwok-hung, known as "Long Hair", which found in 2020 that different hair-cutting standards for male and female prisoners constituted discrimination.
The legal battle by Leung was in response to the Correctional Services Department forcing the former lawmaker to have his iconic long hair cut during his imprisonment in 2014.
During Lam's video, the student said he had faced pressure from the school to conform to their dress-code policy. "But I was threatened that I could be barred from school activities or even get suspended as punishment. I was then forced to cut my hair one and a half months ago," he said.
Explainer: History of LGBT+ Pride in the US and Hong Kong – how the fight for equality continues
One of his teachers had also warned him that the school would be "overwhelmed" if people on the street decided to lodge complaints against its male students for having long hair, he added.
Lam said his unease over the situation had triggered him to file an official complaint to the equality watchdog and was recently told that his case was being pursued through formal investigation or mediation.
"It took immense courage for me to speak in front of you … I look unconfident in this video that showed my 'scars', but I hope to advocate for abolishing long hair bans for male students and spark more discussions," he said in his video.
The student has cited a court case initiated by Leung Kwok-hung (centre) as an inspiration for challenging his school's dress-code policy. Photo: Dickson Lee
He also argued that the usual grounds for schools to uphold similar bans were not substantiated, noting that boys wearing long hair would not damage the reputation of any institutions and the tidiness of each student did not depend on their hair length.
"Schools teach students not to judge others based on the way they look, but at the same time worry that their hairstyle might affect schools' reputations. Isn't it self-contradictory?" he asked. "If schools don't make changes, will society remain stagnant?"
According to a local media outlet, the school involved had said the purpose of its dress-code policies was to help develop good living habits, a healthy image and prepare them for entering the workforce.
Sign up for the YP Teachers Newsletter
Get updates for teachers sent directly to your inbox
Sign up for YP Weekly
Get updates sent directly to your inbox