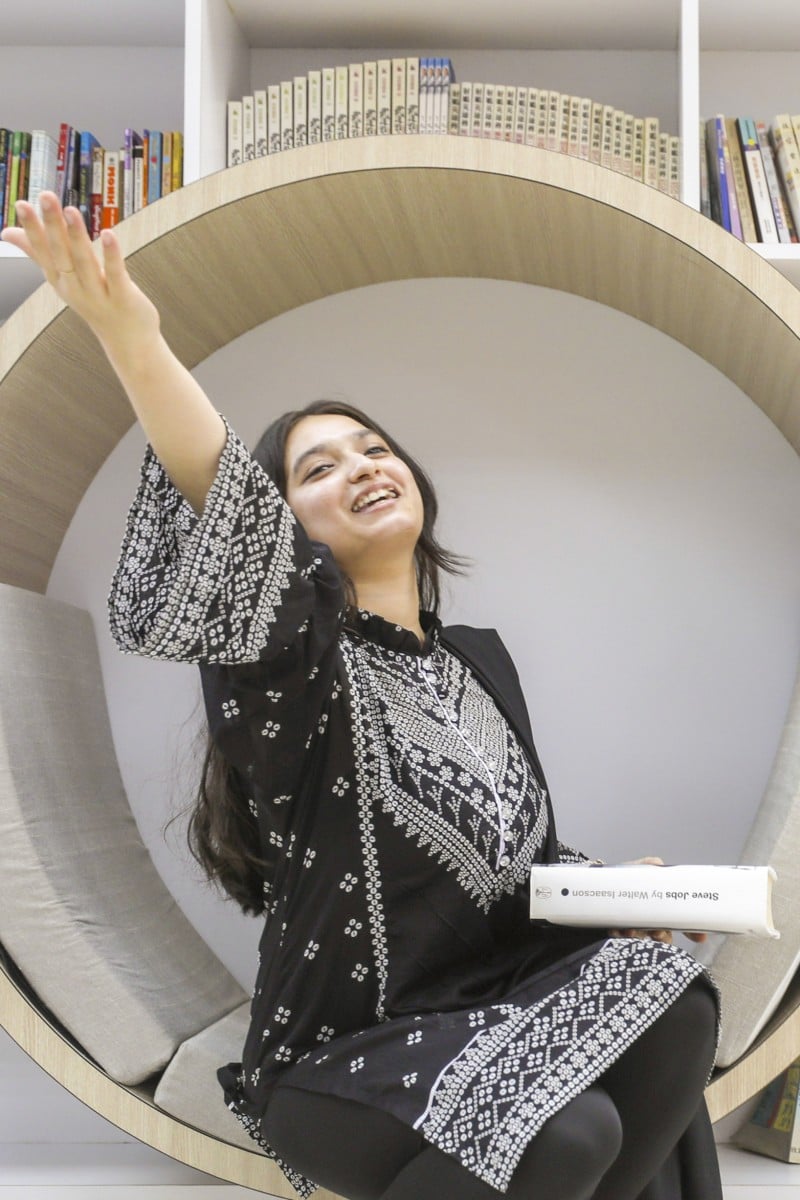 Janita Farooq, 17, gets HKU business school offer through school nominations direct admission scheme

Youngster, first in family to go to university, said she did not believe teacher when told she had earned a place at HKU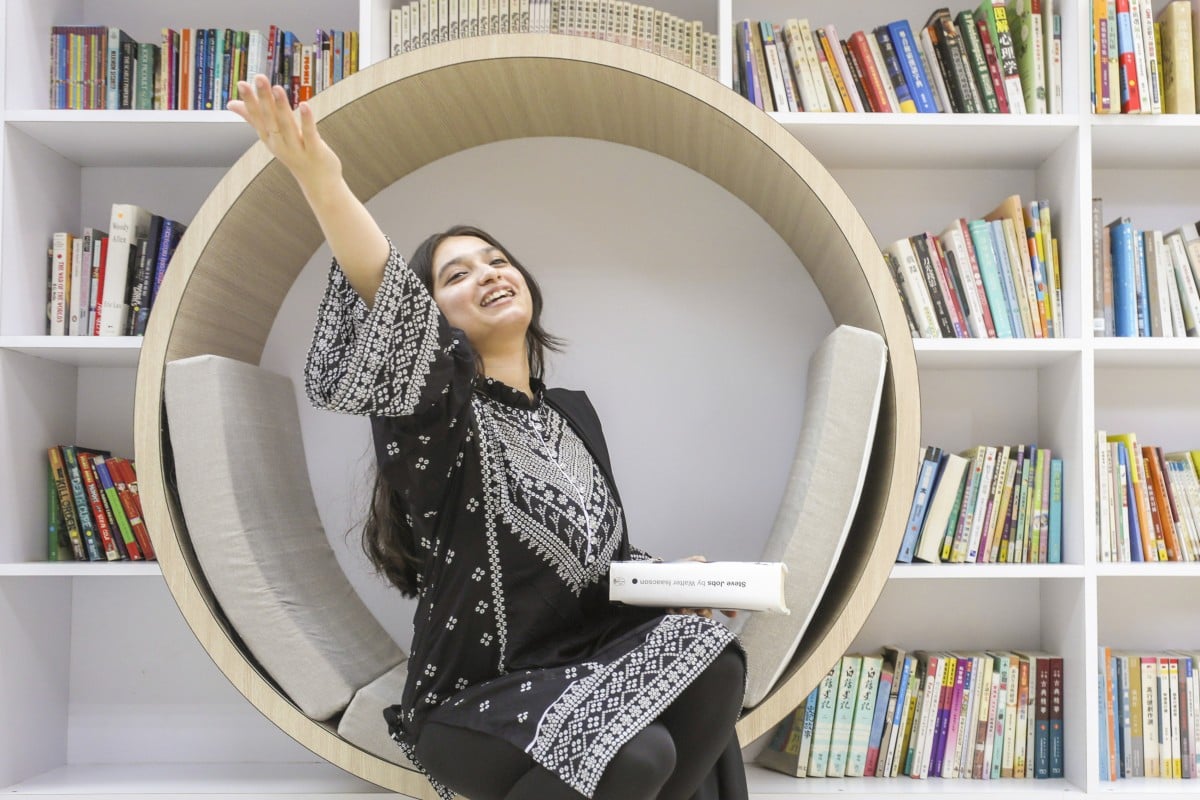 Janita Farooq, 17, of HKTA The Yuen Yuen Institute No.3 Secondary School, who has earned a place at HKU's business school through a direct entry scheme. Photo: Xiaomei Chen
A 17-year-old schoolgirl's dream of adding more gender and ethnic diversity to the financial sector in Hong Kong took a step closer to reality after she was admitted to the business school at one of the city's top universities.
Janita Farooq, from the Hong Kong Taoist Association The Yuen Yuen Institute No 3 Secondary School, has secured a place on the accounting and finance programme at the University of Hong Kong (HKU) through the school nominations direct admission route in late June.
The scheme was designed to give pupils with special talents and interests the chance of direct admission to city universities.
How one Hong Kong student with spinal muscular atrophy overcame obstacles to score 5** on integrated science exam
"I was doing housework when my teacher called to tell me I got the offer. I was extremely happy and my mother hugged me when she knew it," Farooq said. "It was unbelievable to me, so I kept on asking the teacher, 'Are you sure?'"
She added her parents were "extra excited" because she was the first in her family to win a place at a university.
Farooq, who was born in Pakistan and has lived in Hong Kong since she was two, said she developed an interest in the business world when she was in Form Three. She explained her curiosity about the finance sector led her to choose economics and business, accounting and financial studies as her elective subjects.
Janita Farooq with principal Alan Lai Chun-wing, after she earns a direct admission scheme place at HKU's business school. Photo: Xiaomei Chen
"Not many members of ethnic minority communities join the financial sector and the industry is also male-dominated," Farooq said. "Since I have such an interest, I would like to devote myself to the industry. When boys can do it, girls can also do it."
She was one of the 47,891 candidates who took the Diploma of Secondary Education (DSE) this year and achieved 17 marks in five subjects. In 2020, she also attained level 9 for Chinese in GCSE, equivalent to 5** in the DSE. She had already got an offer from the University of Hong Kong (HKU) before the release of the exam results on Wednesday.
Farooq was also ranked as outstanding for her extracurricular activities, as she won prizes in public speaking competitions and the Hong Kong Schools Speech Festival in her senior secondary school years. She also served as chairwoman of the Community Youth Club at her school and took part in activities such as visits to care homes.
DSE 2022: 6 out of 8 top scorers intend to pursue studies locally to become doctors, most eyeing CUHK
Farooq admitted the coronavirus pandemic had made studying for exams more stressful. She said she started to have online classes in Form Four and school was suspended off and on over the course of the pandemic.
Farooq explained teachers were not able to cover some topics thoroughly because of the suspension of normal schooling, which she said worried her most. "I was a bit scared that I did not have a deep understanding of certain topics and if they appeared in the exam, then I would not know how to answer," she said.
But Farooq added that her teachers organised extra classes in her last year of school to help pupils catch up on their studies.
She said the support from teachers and her parents helped her to overcome the problems caused by Covid-19. "My parents did not put too much pressure on me and my teachers also contacted me frequently to offer help," she said.
Sign up for the YP Teachers Newsletter
Get updates for teachers sent directly to your inbox
Sign up for YP Weekly
Get updates sent directly to your inbox