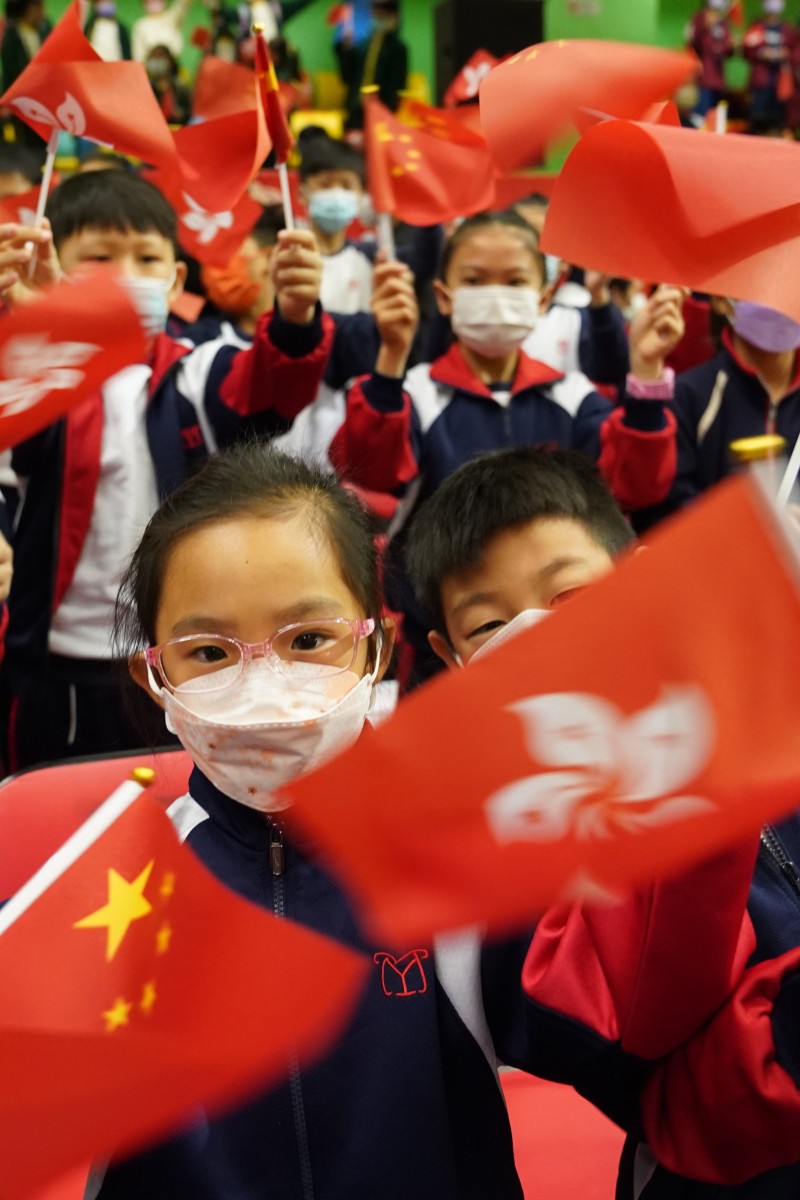 Memorial days designed to mark the struggle against Japanese invasion should be highlighted more, legislators say

Education authorities told not enough done over the past 20 years to increase patriotism among schoolchildren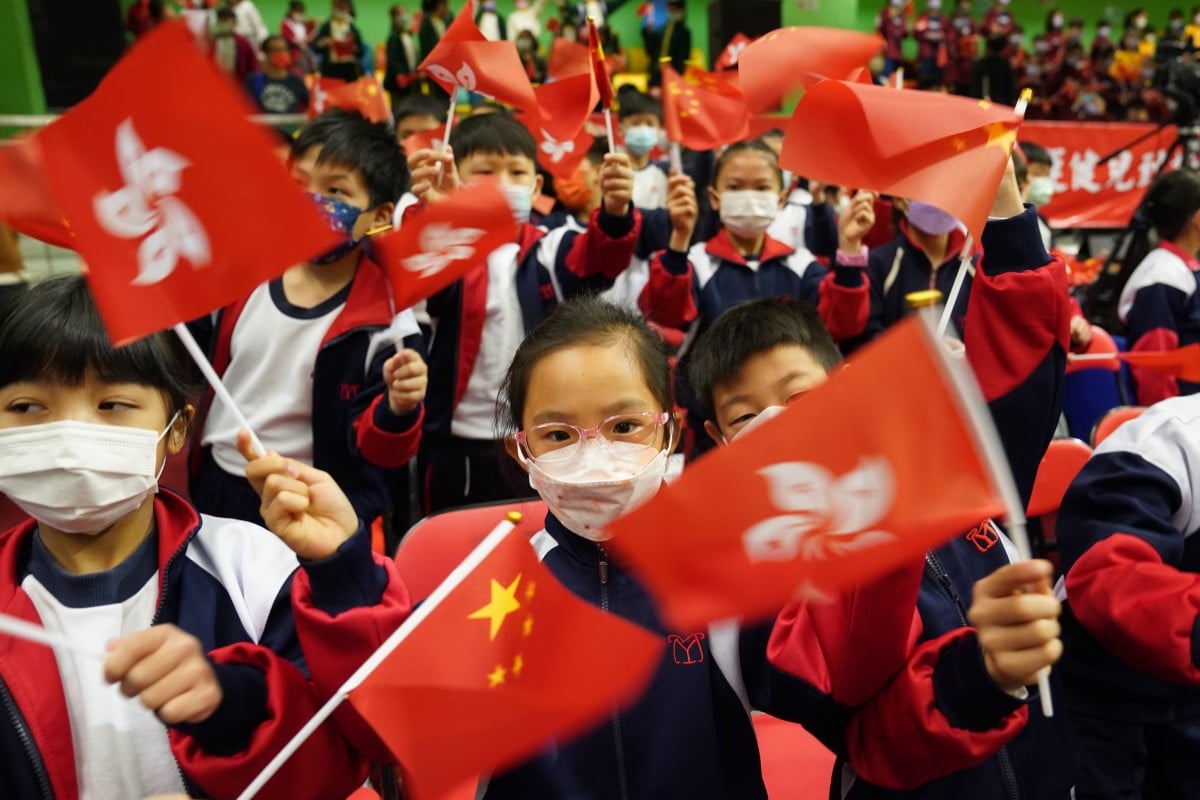 Beijing loyalists say the education system should increase patriotism by boosting schoolchildren's participation in memorial days designed to honour resistance to the Japanese invasion. Photo: Sam Tsang
The education system should increase patriotism by boosting the participation of Hong Kong schoolchildren in memorial days designed to honour the country's resistance to the Japanese invasion, Beijing loyalist legislators have said.
Lawmakers on Monday said at a Legislative Council panel set up to discuss ways to promote national security education that school authorities had not done enough over the past two decades to highlight the fight against Japanese aggression.
Stanley Ng Chau-pei, president of the Hong Kong Federation of Trade Unions, accused education officials of failing to highlight the contribution of war heroes to the struggle against Japan.
Learn Chinese history to cultivate national identity, Hong Kong security chief tells youth
"Hong Kong has a lot of historical relics to mark the war of resistance against Japan. We should strengthen efforts to make better use of them to allow students to feel and learn this part of history on the spot," Ng said.
"Educators seldom make use of the several annual memorial days for teaching."
The call came after the University of Hong Kong announced that all undergraduates in the next academic year would have to complete a compulsory online course on the national security law, China's constitution and the Basic Law – the city's mini-constitution – as a graduation requirement.
A flag-raising ceremony at Buddhist Lim Kim Tian Memorial Primary School in Kwai Fong. Photo: Jonathan Wong
Ng highlighted Victory Day of the Chinese People's War of Resistance Against Japanese Aggression on September 3; the national memorial day for the victims of the Nanking massacre, now Nanjing, on December 13; Remembrance Sunday on the second Sunday in November and Martyrs' Day on September 30, which commemorates those who fell in defence of the country, as four examples of events that could be used by teachers.
The first two were designated as national days on the mainland in 2014.
But Deputy Secretary for Education Hong Chan Tsui-wah insisted the authorities had been reminding schools of important dates through "a calendar" and that several training events and visits to historical sites for teachers had been organised.
Why Hong Kong's new textbooks have stopped calling the city a British colony
"We invited veterans to share their first-person stories of war. These experiences should have provided teachers with emotional guidance on top of the knowledge they had gained," Hong said.
"It will take time for teachers to build a deep comprehension of the events. Results won't be achieved overnight."
Hong highlighted this year's 80th anniversary of the founding of the Hong Kong and Kowloon Independent Brigade of the East River Column, an anti-Japanese guerilla force in the city during the second Sino-Japanese war.
Hong Kong police, think tank publish teaching guides to boost national identity
She said a group of Chinese history teachers had visited sites connected with the brigade and were asked to develop teaching materials based on their new knowledge.
Annual events to commemorate the contribution of the martyrs and permanent museum exhibitions have also been organised by Hong Kong authorities to promote public understanding of the history from the occupation of Hong Kong by the Japanese army in 1941 to Japan's surrender in 1945.
Lillian Kwok Ling-lai, a lawmaker and a registered teacher, of the Beijing loyalist Democratic Alliance for the Betterment and Progress of Hong Kong, said she was aware of the Education Bureau's efforts to promote history from the early 2000s but that its efforts had been a failure.
But Chan Chi-wa, a retired vice-principal of a secondary school who taught Chinese history for more than three decades, said schools had never shied away from holding special events linked to memorial days.
A resident in a public housing estate walks besides the Chinese and Hong Kong flags hanging from a residential building to celebrate the 25th anniversary of Hong Kong's handover to China. Photo: AP
"If we happen to be teaching the historical events at around the same time, we will talk about it on the memorial days," he said.
"But after all, we have to follow our schedule in teaching the curriculum as it will be very awkward for us to hold events on the Sino-Japanese war when we are actually teaching ancient history in class. It takes time for us to brief the students with the necessary historical background."
Chan added he was not too worried that the lawmakers' calls would lead to a repeat of the events of last year, where some primary school pupils were said to have been distressed over graphic footage of the Nanking massacre used in classrooms.
"I am sure teachers will exercise their professional judgments in choosing the right teaching materials for students," he said.
Sign up for the YP Teachers Newsletter
Get updates for teachers sent directly to your inbox
Sign up for YP Weekly
Get updates sent directly to your inbox