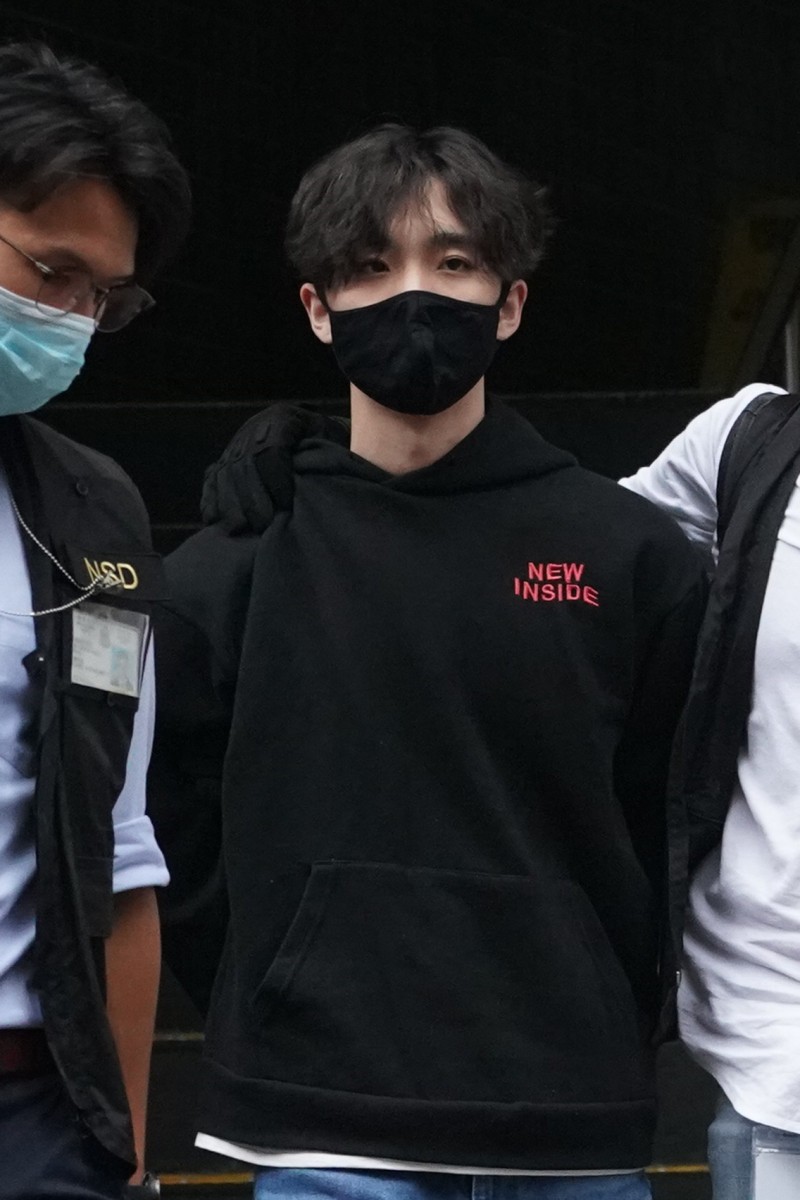 Court heard Student Politicism members made offensive statements at seven street booths between October 2020 and June 2021

Common theme of speeches was to 'invite' general public to join 'struggle' against those in power, prosecutor says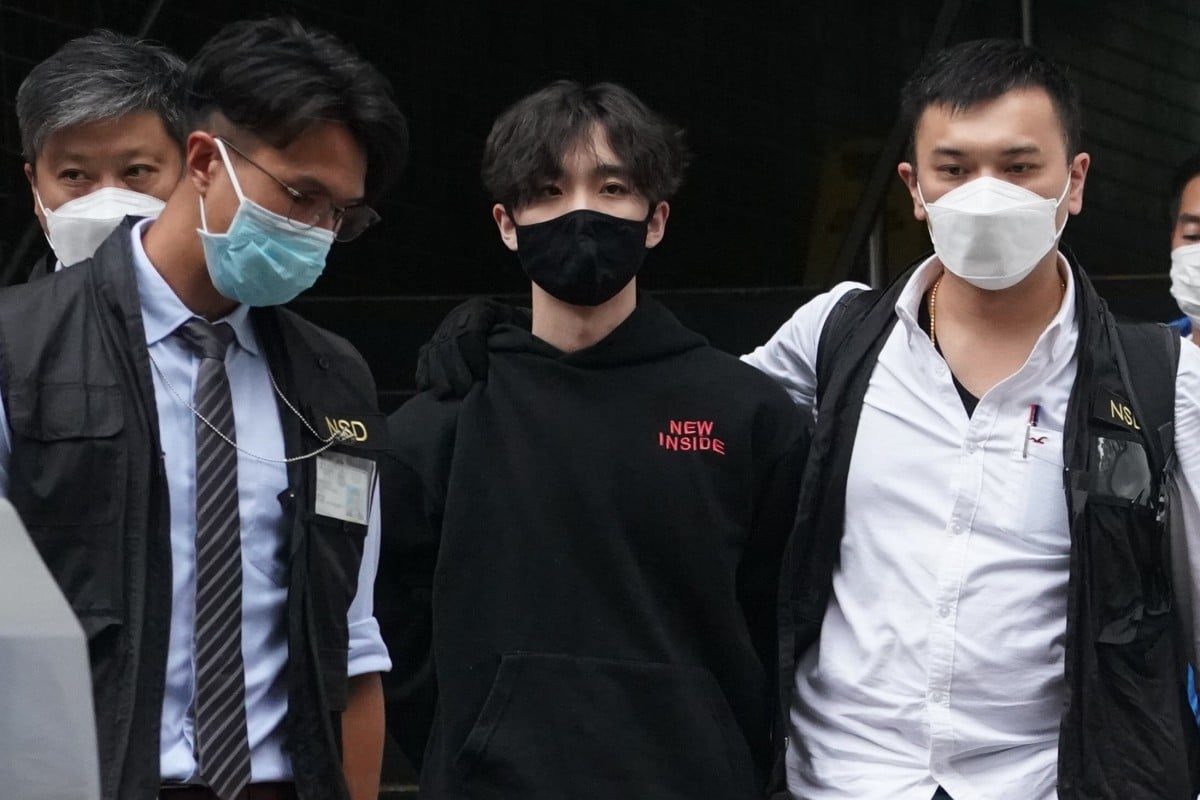 Ten people, including the four ex-members of Student Politicism, have been convicted of offences under the national security law since it took effect on June 30, 2020. Photo: Felix Wong
Four members of a now-dissolved student activist group in Hong Kong are facing up to 10 years in jail after they admitted advocating for the city's "liberation" and continued resistance against authorities, acts deemed in violation of the national security law.
The quartet from Student Politicism pleaded guilty on Friday before a district judge, who was among a few jurists approved by the previous administration to oversee national security cases, to a joint count of conspiracy to incite subversion of state power.
The court heard that the group's convenor Wong Yat-chin and secretary Chan Chi-sum, both 21, along with spokeswomen Jessica Chu Wai-ying, 19, and Alice Wong Yuen-lam, 20, had made a number of offensive statements at seven street booths between October 2020 and June 2021.
HKU proposes disciplining students for 'bringing disrepute' to university, raising concerns over freedom of speech
A common theme of the speeches was to "invite" the general public to join the "struggle" against those in power with a view to overthrow the government and establish an independent state, prosecutor Vincent Lee Ting-wai said while summarising the allegations against the accused.
Lee said some defendants had also called on their listeners to arm themselves in preparation of a coming "revolution" and "war". They had also urged people to undermine the government's efforts to contain the Covid-19 pandemic, he added.
Wong Yat-chin, who appeared in six of the seven booths, had made repeated references to the popular protest slogan: "Liberate Hong Kong; revolution of our times". Three High Court judges presiding at the first national security law trial in 2021 had ruled that the catchphrase was capable of inciting secession under specific contexts.
Former members of Student Politicism, a defunct student activist group. Photo: Facebook
The convenor had also announced plans to organise reading groups and boxing classes so that participants could better equip themselves "mentally" and "technically" for the future.
The other three members were involved in two to four of the street booths making similar statements and offering assistance.
On one occasion, Chu urged the public to refuse using the official "Leave Home Safe" contact-tracing app and provide false information to operators of government premises to hinder authorities' efforts in identifying transmission chains.
Hong Kong pro-democracy activist Joshua Wong sentenced to 10 months for Tiananmen vigil
Officers from the force's National Security Department arrested three of the defendants on September 20 last year, with Alice Wong surrendering to the force two days later. The four have been remanded in custody ever since.
Wong Yat-chin had dropped out of school at the time of the offence, while Chan had just enrolled at a university in Toronto. Chu and Alice Wong were both university students.
Judge Kwok Wai-kin said he would calibrate the sentences of all four defendants based on the words uttered in the street booths and the reaction of the gathering crowd.
Alice Wong, a former member of a now-dissolved student activist group. Photo: Facebook
He adjourned mitigation to September 24, pending a Court of Appeal judgment arising from the first appeal under the Beijing-decreed legislation.
Friday's hearing brought the number of people convicted of offences under the national security law to 10. The law took effect on June 30, 2020 to outlaw acts of secession, subversion, terrorism and collusion with foreign forces.
Of the other six previously found guilty under the law, four have been jailed for between 43 months and nine years, while the remaining two are still awaiting sentencing. Two of the four previously jailed have separately appealed against their sentences.
Sign up for the YP Teachers Newsletter
Get updates for teachers sent directly to your inbox
Sign up for YP Weekly
Get updates sent directly to your inbox