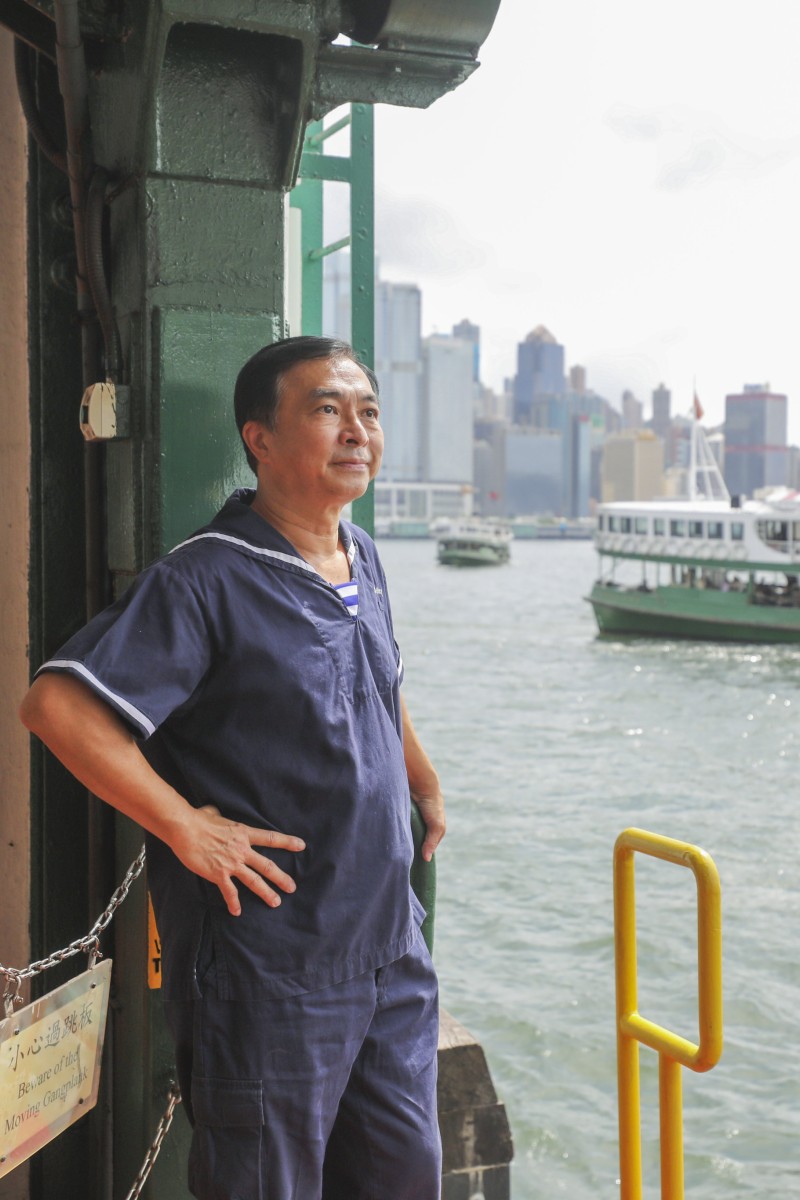 Hong Kong star refuses to dim: why Star Ferry crew member is confident iconic transport will survive decline in riders
Despite sharp decrease in company's revenue since 2019, Wong Kam-fai, who has worked there for 18 years, still holds deep appreciation for the 124-year-old company

Every week, Talking Points gives you a worksheet to practise your reading comprehension with questions and exercises about the story we've written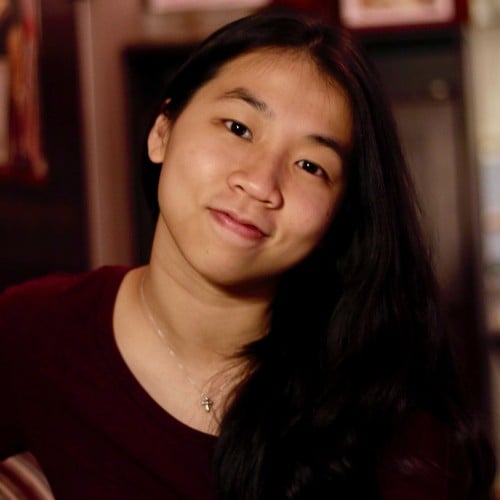 Yanni joined the Post in 2021. She has a bachelor's degree in communication and majored in international journalism. Previously, she worked at Reuters covering Hong Kong political news including the enactment of the national security law.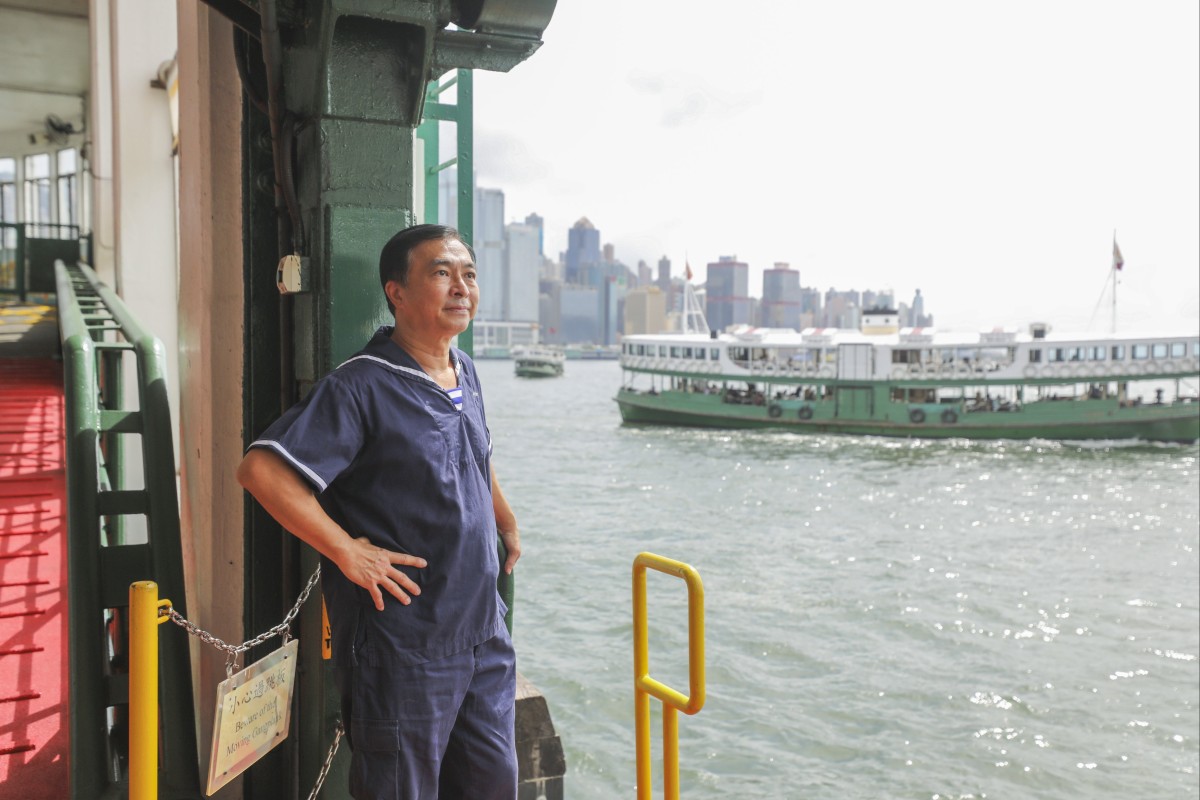 Star Ferry crew member Wong Kam-fai, 61, says his days are never dull – he has even saved people from jumping into the sea. Photo: Xiaomei Chen
Casually swinging his long umbrella, Wong Kam-fai was carefree as he reported for his first day of work at the Star Ferry in 2004.
"My boss still remembers me doing that," he chuckled, thinking back to the time when he was leaving his hectic job as a buyer of silk fabrics.
Eighteen years ago, Wong took a chance on a job posting in the newspaper from the Star Ferry Company.
"I wanted to take a break," the 61-year-old said, adding that his previous job required him to travel a lot.
Hong Kong stories: the two men who built the tram and ferry services we use every day
It took him some time to adjust, but he has now mastered the physically demanding skills of operating one of Hong Kong's most iconic vessels.
After nearly two decades with the Star Ferry, Wong felt the job had changed him for the better.
"I used to be a workaholic, working from morning to night. I would seldom see my son or eat with my wife. It's so much better now," he shared, adding that he could now eat dinner with his family for half of the days in a month.
Each morning, Wong cleans the boat and checks if the cables attaching the boat to the shore have frayed. Throughout his shift, which can last eight to nine hours, the sailor operates the gangway – the path that passengers take to board the ship – and he helps moor the vessel to keep it in place until everyone is on the boat.
Before working at the Star Ferry, Wong Kam-fai says he used to be a buyer of silk fabrics. Photo: Xiaomei Chen
"Every day, you lasso the mooring line tens of times. The cable weighs about 30 pounds, and when it's raining, it can be even heavier," he explained.
While the tasks may seem repetitive, Wong has never felt that his work is dull: "I wouldn't have been here for more than a decade if I thought the job was boring."
There have even been times when he has rescued people from the waters.
"I've saved four people from jumping into the sea during my 18 years," he said.
Even after all this time, the veteran crew member noted that the view continued to be as mesmerising as it was on his first day – land reclamation might shorten the commute, but it could not dampen his admiration.
The history behind Hong Kong's military green shops and dai pai dong
Still, he admitted fewer people nowadays shared his fondness for the 124-year-old company: "Comparing the heyday of Star Ferry to now, I feel some mixed emotions."
Back in the day, many chose to cross the harbour on the Star Ferry so they could enjoy the sea breeze.
"A lot of the customers I know who live in Whampoa would come to ride the ferry from Tsim Sha Tsui instead of taking the cross-harbour bus right there," Wong said.
He recalled the ferries being so packed that commuters crammed themselves near the room with the boat's steering wheel, which was supposed to be off-limits.
At its peak, the ferry had over 100,000 monthly riders, but in recent years, it saw only 10,000 or 20,000, he said.
The Star Ferry sails across Victoria Harbour every day. Photo: Nora Tam
With the pandemic, passengers dwindled even more.
"Now ... the ferry is not full even during the morning and evening rush hour," he said. "There are so few people that we only need two vessels each day."
The company revealed in March a sharp decline in passengers and revenue since 2019, sparking concern that the ferry service was on the brink of ceasing operations.
But the company said it had no plans to close down. Wong is also confident the ferry will find a way to survive.
"Hong Kong people ... will help each other," he said, adding that more people rode the route after rumours circulated that it would close down.
Why historians at We Toast HK want you to look up from your textbook
The spirit of his colleagues amid trying times also inspires Wong to stay positive about the ferry's future.
"All our colleagues are so cooperative and united. No one took unnecessary leaves ... during the pandemic. During the political turmoil, no one was absent without reason," he shared. "This kind of dedication already says it all. So I don't think Star Ferry will have any trouble."
Even for Wong, who is at the age of retirement, he still enjoys his work too much to leave.
"If the company needs you and if you like the company too, then why not continue working here?"
Bookstore helps locals quench their thirst for knowledge about Hong Kong
If the Star Ferry were to disappear from Victoria Harbour, he said it would be like something was missing at home.
"[For example] I have had a pet turtle at home for 20 years. If suddenly it's not there, I would not be used to it."
"When I was in primary school, I always ... went to the ferry pier and crossed the harbour to meet my dad, so it's a personal attachment," he said, adding that his dad sailed yachts in Causeway Bay for a living.
"If the Star Ferry is gone, perhaps this route will be gone – that would be a shame."
Click here to download a printable worksheet with questions and exercises about this story. Answers are on the second page of the document.
Sign up for the YP Teachers Newsletter
Get updates for teachers sent directly to your inbox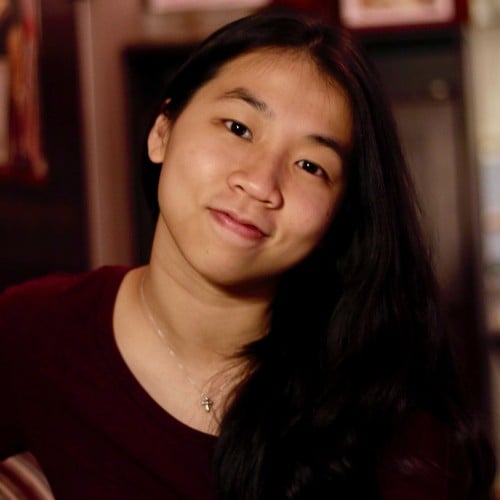 Yanni joined the Post in 2021. She has a bachelor's degree in communication and majored in international journalism. Previously, she worked at Reuters covering Hong Kong political news including the enactment of the national security law.
Sign up for YP Weekly
Get updates sent directly to your inbox