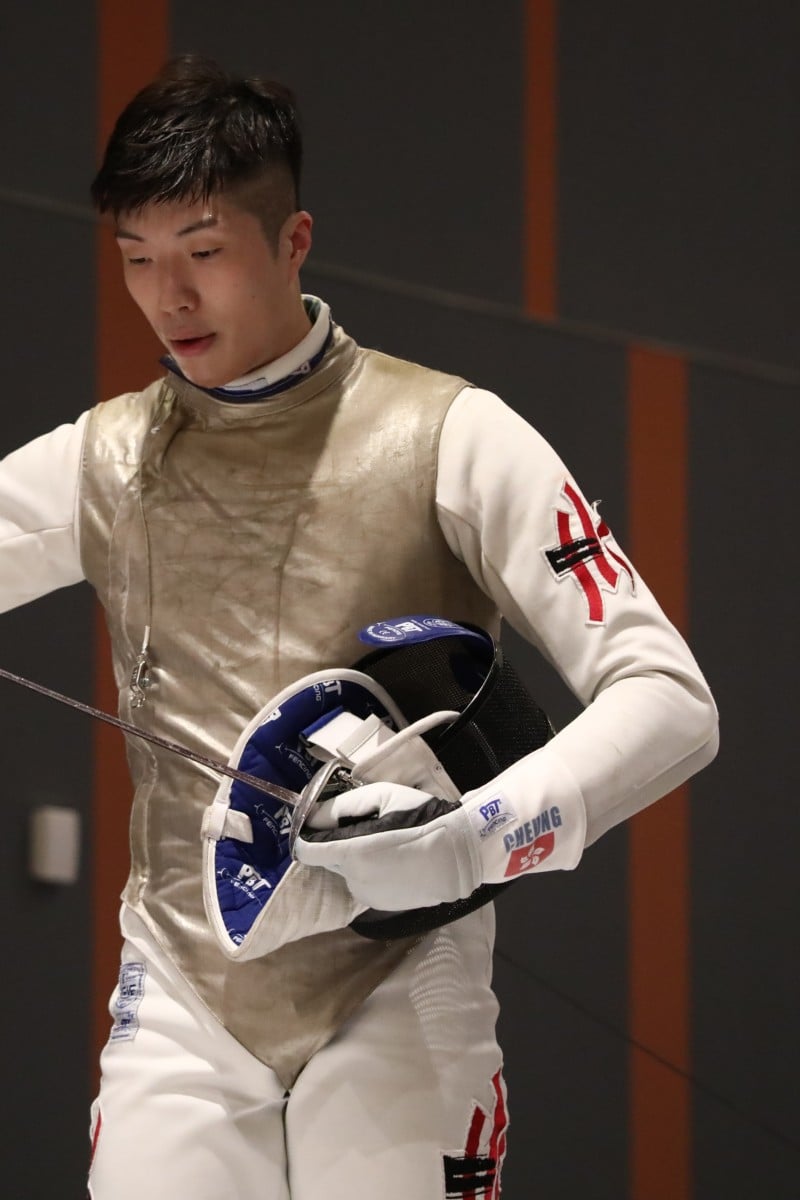 Tokyo 2020 fencing gold medallist paused his studies in secondary school to focus on training full-time

He is among 6 of the city's top athletes to enrol this year as part of an admission scheme introduced in 2016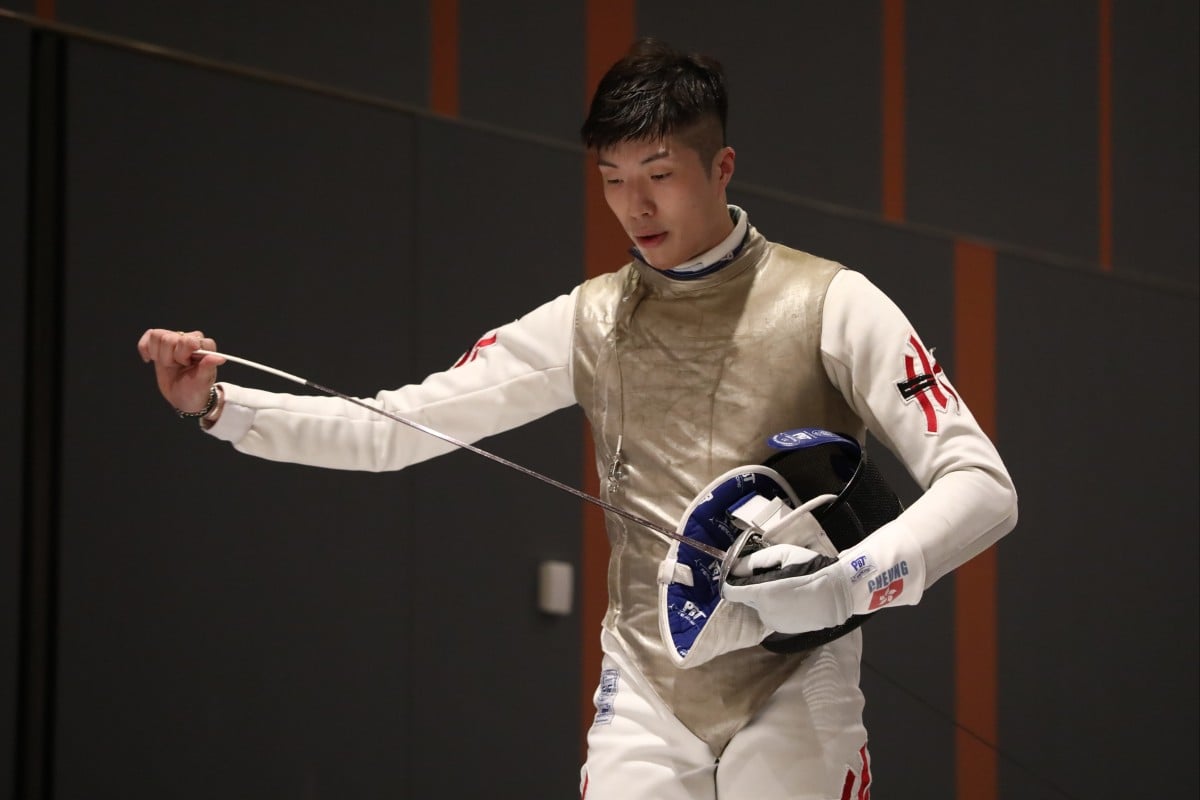 Edgar Cheung Ka-long will be among six elite athletes to enrol at Baptist University this year, as part of a special admission scheme for Hong Kong's sporting best. Photo: Jonathan Wong
Olympic champion Edgar Cheung Ka-long will be among six elite athletes to enrol at Baptist University this year, as part of a special admission scheme for Hong Kong's sporting best.
It will be the first time in nine years that the fencer is returning to the classroom, having halted his studies at Form Four at a local secondary school to devote himself full-time to the pistes. The Tokyo 2020 gold medallist acknowledged the challenge, but said he would put his full effort into juggling his athletic career with this new opportunity.
"It has been a very long time since I was last a student. I will try my best to keep up with my studies and apply what I have learned to further my career prospects," he said.
All about Edgar Cheung Ka-long
In particular, Cheung hoped that hitting the books would help him prepare for life after his athletic career, and be equipped with coaching and sports management knowledge.
"I am 25 and need to plan for my future. I cannot be an athlete for my whole life," he said.
Cheung was admitted to the university's Physical Education and Recreation Management (PERM) programme through the Talented Athletes Direct Admission Scheme (TADAS) launched earlier this year. A total of 12 athletes applied for the scheme, with six of them successful.
The Final of the Men's Foil between Ryan Choi Chun-yin (L) and Edgar Cheung Ka-long (R, winner) at Hong Kong Science Park in Sha Tin in December 2021. Cheung beat Choi 15-12 in the final of the Challenge Cup Championships. Photo: Jonathan Wong
Five other top-performing athletes – rugby player Forrest Shanna Sanman, table tennis player Kwan Man-ho, swimmer Jimmy Kwok Chun-hei, wushu athlete Lau Chi-lung and sprinter Shak Kam-ching – were also accepted into the programme.
The programme covers sport science theories and sport skill practical courses as well as local and overseas internship opportunities in sports management and physical education.
Shak is hoping the knowledge he will obtain through courses will help provide a boost for his performance on the track, while Kwan is especially interested in sport science and psychology.
Teen Hong Kong fencer Janelle Leung on being inspired by Edgar Cheung's Olympic win, training despite Covid-19 hurdles
TADAS replaced the Elite Athletes Admission Scheme that Baptist University introduced in 2016. It allows athletes to choose any given programme of their interest without being confined to those related to sports.
Both active and retired athletes with outstanding achievements or who are nominated by sports institutions are eligible for the scheme.
Rather than focusing on academic achievements, scheme applicants are selected based on interview performance, reference letters from coaches or schools and a self-statement detailing their interests, future plans and commitment to complete the academic studies.
Cheung previously studied at Ying Wa College and later at Lam Tai Fai College, but quit school after Form Four – when he was about 15 years old – to concentrate on fencing full-time. Photo: Handout
"We enrol from diverse backgrounds. We hope that students talented in various aspects can come together and create a more innovative learning environment," said Albert Chau Wai-lap, Baptist University's vice-president of teaching and learning.
While both TADAS and its predecessor provide HK$42,100 fully-funded or half-funded scholarships each academic year to admitted athletes, the new scheme has some additional backing.
It is also sponsored by the University Grants Committee under the Student-Athlete Learning Support and Admission Scheme with HK$150,000 in funding per successful applicant for their academic support.
Hong Kong cyclist Sarah Lee overcomes anaemia and injuries; soars to bronze medal in women's sprint
Each successful entrant will be paired with a personal mentor for academic counselling, mental support and career planning.
Athletes can enjoy flexible learning arrangements, including one-on-one online courses catered to their training schedules, zoom tutorials to catch up on academic progress and extended study periods.
"We will discuss their lesson timetables with their coaches, so that we can accommodate their training and competition schedules. Athletes can also take their time to complete their respective degrees and do not need to do so within four years," Chau said.
Sign up for the YP Teachers Newsletter
Get updates for teachers sent directly to your inbox
Sign up for YP Weekly
Get updates sent directly to your inbox