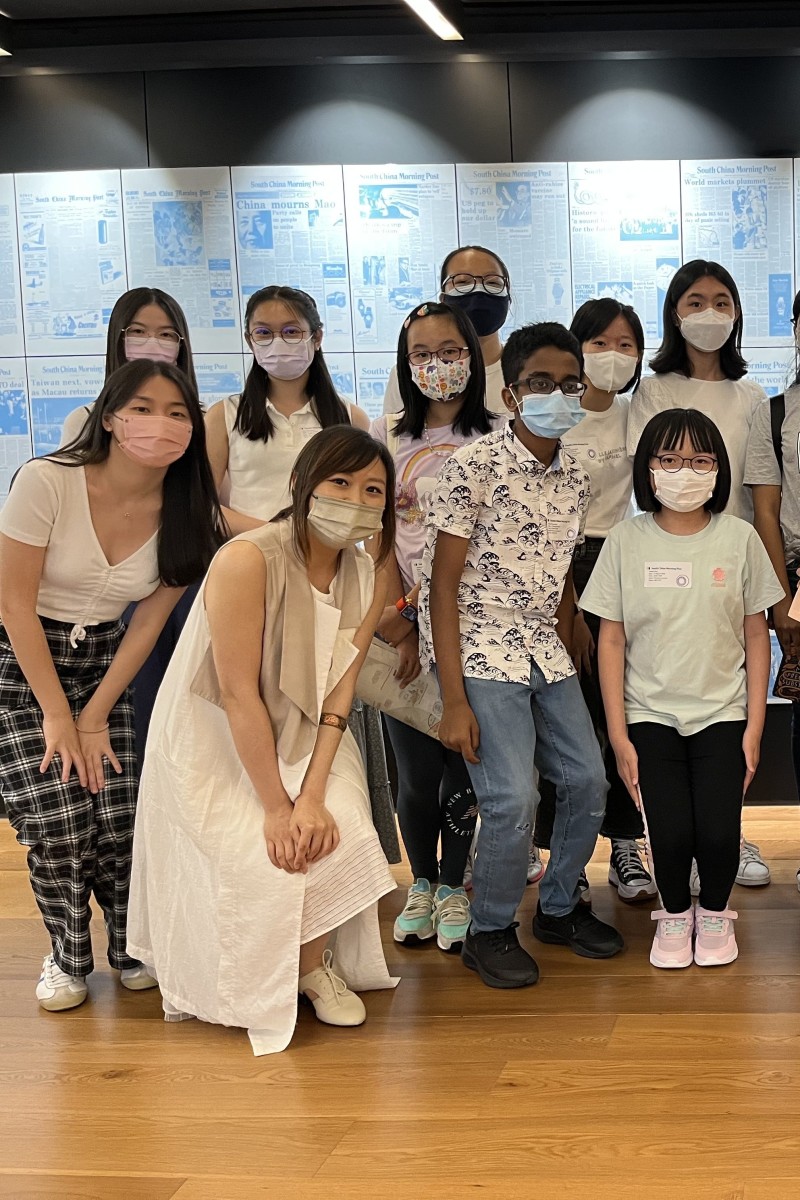 Student writers for the newspaper learned how to pitch and write stories from YP editors

The teens enjoyed touring the office and seeing the gold Play Button from YouTube
Janice Mook
Junior reporter Grace Lam
Junior reporter Samantha Yeung
|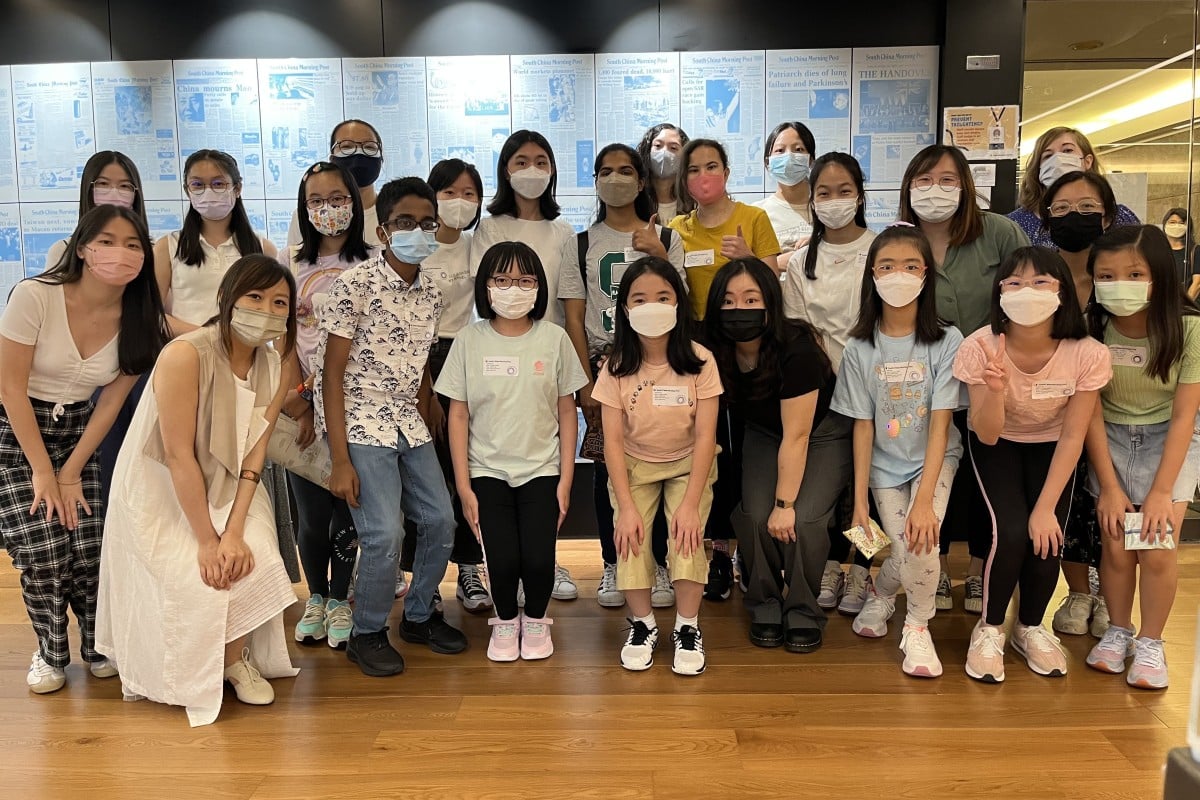 Young Post's junior reporters toured the SCMP office and learned more about life as a journalist on Wednesday. Photo: SCMP
Young Post hosted its first face-to-face gathering for junior reporters (JRs) since 2020 on Wednesday. Around 17 young writers were able to get a taste of life as a journalist and learn about the daily operations of a newspaper.
Junior reporters are students who want to gain experience in the world of journalism and write features, reviews, and other types of stories for the paper.
As the budding writers filled the room, the event started with an icebreaker game, a YP-themed Bingo, which helped them get acquainted with each other.
What is Team YP and how can I be a part of it?
"I enjoyed meeting some of my fellow JRs during the icebreaker round," said Sahana Iyer, a 15-year-old student at West Island School.
After a short introduction, the young reporters disbanded into small groups to take a tour of the South China Morning Post headquarters, led by YP staff members.
"The tour of the office allowed me to see the various aspects of newspaper writing and how many people are involved in the publication of a paper like the SCMP," Sahana said.
Encompassing five floors, the SCMP office provided the perfect adventure for the junior reporters, who were eager to see the paper's special facilities – such as the green screen room for newsreels and the podcasting and video editing rooms – and unique items in the office, including a gold Play Button presented to SCMP by YouTube.
The junior reporters listen to a presentation from production editor Esther Cheung. Photo: SCMP
They were also pleased by the naming system for the office's conference rooms, all of which were named after key landmarks and districts of Hong Kong, such as "The Peak" and "Wan Chai".
Spread across the five floors are hubs for SCMP staff members to collaborate, eat, and socialise. Tour favourites included the Black Kite, which has a pub-like atmosphere, and the Arcade, where some young reporters played a few rounds of foosball.
After the tour, the YP team held a writing workshop. Junior reporters not only learned about the power of journalism first-hand, but they also learned how to pitch a story to the editorial board, the elements of a good story, and the inverted pyramid writing technique – the universal structure of a news piece.
"The writing workshop gave me valuable advice on writing articles, reviews, and nut grafs, while the talks from the editors and reporters gave me insight into life as a reporter," said Sahana.
A guide to reporting on school events
Vijay Narayanan, 14, from Island School, said one of the meet-up's highlights for him was getting to meet the YP team and fellow junior reporters in person.
"I've communicated with all of them over Slack, but it was great to finally put a face to everyone, share our thoughts and exchange ideas. I look forward to our next meetup and hope that it will be as fruitful as this one!"
Sign up for the YP Teachers Newsletter
Get updates for teachers sent directly to your inbox
Sign up for YP Weekly
Get updates sent directly to your inbox