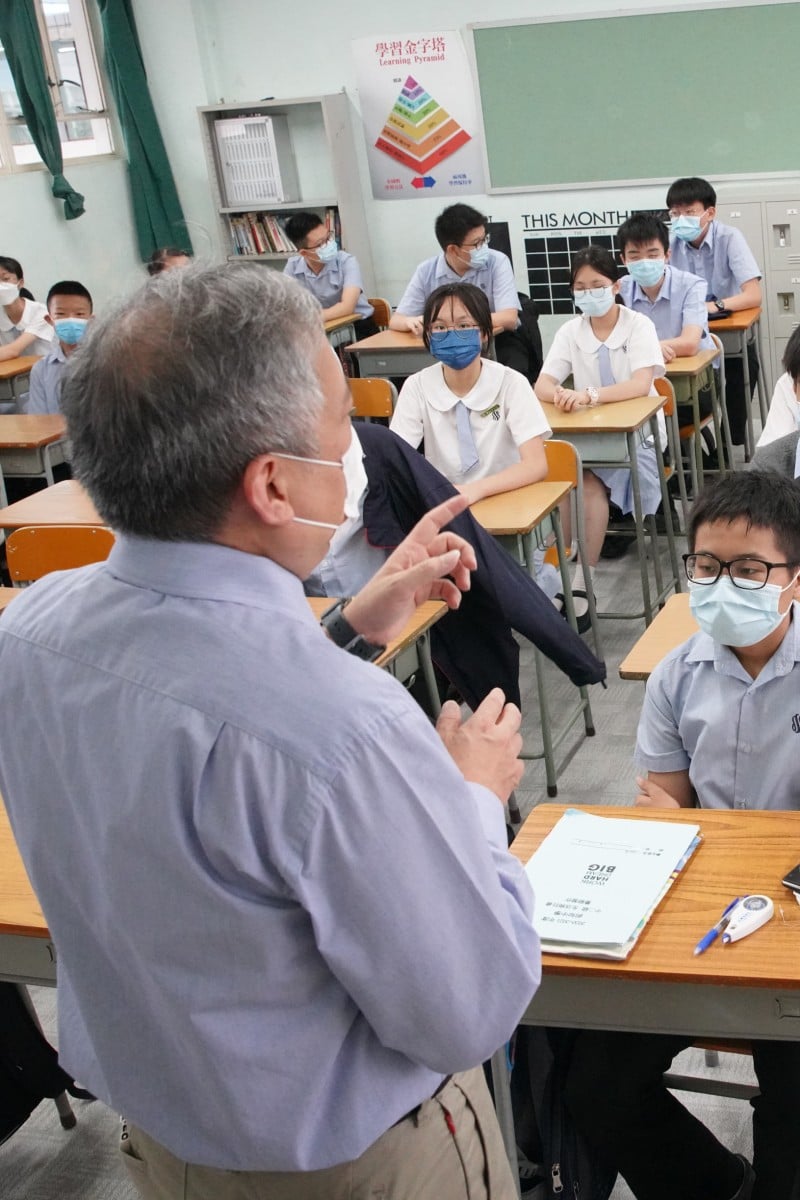 Secondary school heads ask the chief executive for government survey to help find a way to stem teacher losses from classrooms

Head teachers' group says schools are not functioning normally due to the loss of staff, in contrast to government claims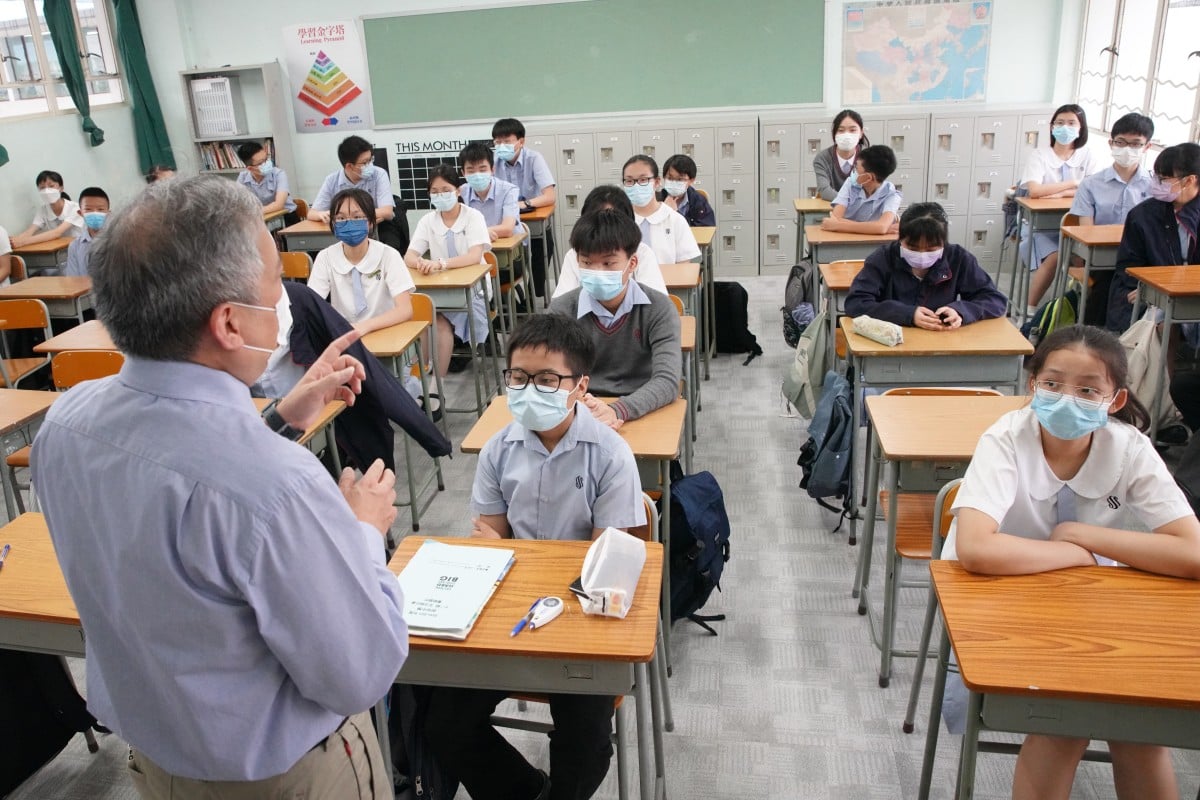 Students attend their first day of the new academic year at Scientia Secondary School, Ho Man Tin. Secondary school heads have warned that the loss of teachers is affecting students. Photo: Winson Wong
Classrooms are suffering because of a serious brain drain of staff, Hong Kong secondary school principals have warned Chief Executive John Lee Ka-chiu, saying the situation is worse than has been reported.
The Hong Kong Association of the Heads of Secondary Schools, in a proposal to Lee on Tuesday, said that schools had failed to recruit enough trained replacements and warned the situation was more critical than had been reported by education authorities.
"Either the teaching workload of the vacant posts was shared among serving teachers or had to be taken up by untrained teachers on a contract basis," the association said.
Hong Kong primary schools should spend quarter of teaching time on patriotism, national security, says Education Bureau
"This is undesirable, especially for schools in remote areas or taking in students with vast differences in learning abilities."
The turnover rate among teachers in secondary schools in the last academic year was 7.8 per cent, 3.2 per cent higher than the initial estimate of 4.6 per cent.
A total of 1,780 teachers have quit the profession over the last year – the highest figure in almost a decade.
A total of 1,780 teachers left the profession over the last year. Photo: Sam Tsang
The Education Bureau has emphasised several times that schools were still functioning normally, in spite of the high turnover rate.
The association, which represents more than 400 heads, appealed to the government to carry out a survey of the profession and dig into the reasons why teachers had quit and ensure schools could plan ahead.
The survey should be used to get a clear picture of teachers' qualifications, experience and reasons for quitting the classroom, it said.
"It can then plan to attract more talent and adjust the different teacher training courses and quota realistically according to the actual needs," the principals said.
Ethnic minority students with special education needs struggle in Hong Kong
The association said morale among teachers was low and many had voted with their feet and left the profession in recent years, adding the government should also examine sources of stress for educators and come up with ways to alleviate the problem.
Wong Ching-yung, the head of Scientia Secondary School in Ho Man Tin, said some principals had been forced back into the classroom because their institutions had been unable to recruit enough staff.
He explained the hiring difficulties had worsened because suitable candidates looked for better pay and more stable jobs that might be offered at other schools.
"I managed to fill a teaching post after two to three candidates gave up our offers," he said.
How do you know which school is best for you?
Wong suggested the government encourage people in other professions and mainland Chinese students studying at Hong Kong universities to become teachers.
"Most of the mainland students studying postgraduate degrees want to stay in Hong Kong and their subject knowledge is quite good, although they may not speak Cantonese well," he said.
Wong also suggested authorities look at allowing teachers who had hit retirement age to stay on after a physical assessment.
Can the 'Strive and Rise' scheme lift disadvantaged Hong Kong youth from poverty, or will it let them down?
Lawmaker and principal Tang Fei agreed secondary schools had found it hard to hire teachers in the run-up to the new school year, which began at the start of the month.
"English teachers are in great demand, and schools also find it hard to hire music, physical education and art teachers," he said.
Tang suggested schools could still hire some untrained educators to meet short-term demands and let serving teachers gain relevant diplomas through part-time study.
Tang Fei, legislative councillor and secondary school principal. Photo: Facebook
But the lawmaker said he had reservations about an increase in intake to professional training programmes because the student population was in decline.
A spokeswoman for the Education Bureau said it had been monitoring hiring and turnover in schools to ensure they were running smoothly and the quality of studies was not affected.
She added that officials would consider the views on education gathered during a policy address consultation period.
Sign up for the YP Teachers Newsletter
Get updates for teachers sent directly to your inbox
Sign up for YP Weekly
Get updates sent directly to your inbox