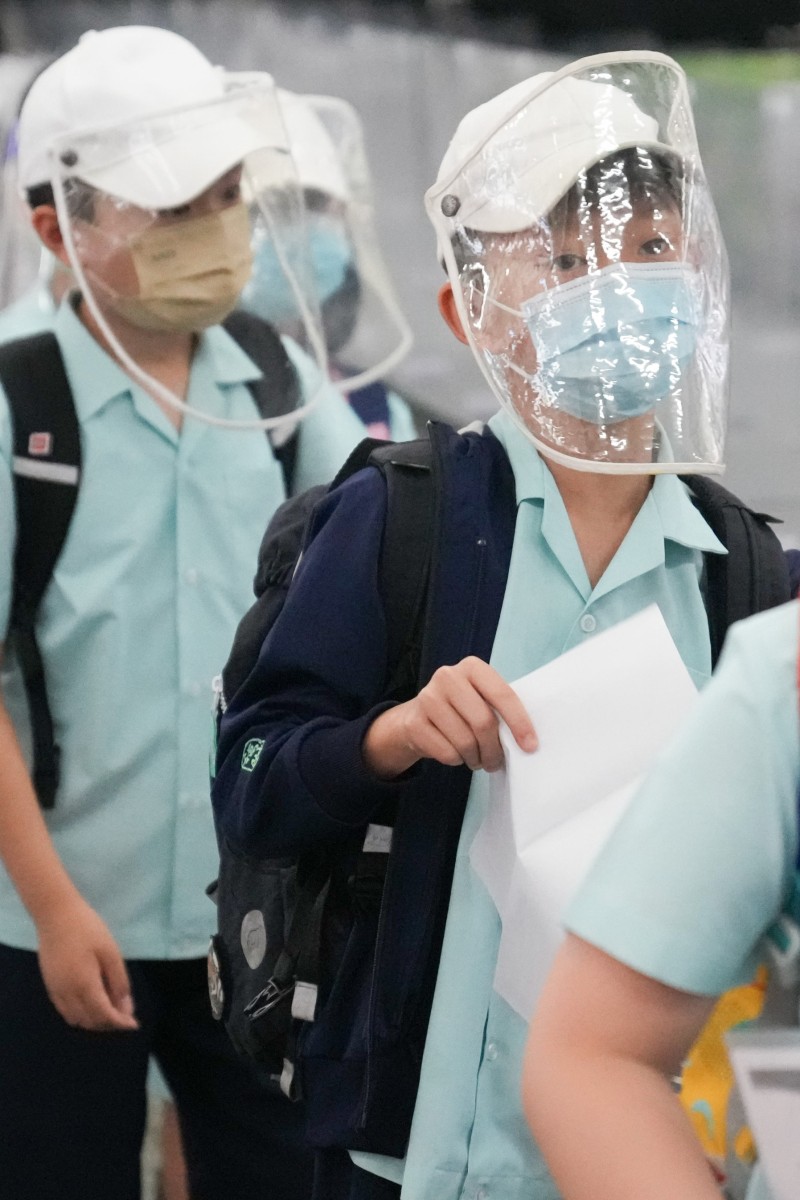 Average fee hike for international schools amounts to 4.26 per cent, the highest among all types

More than 200 kindergartens have been permitted to increase charges, compared with only 90 last year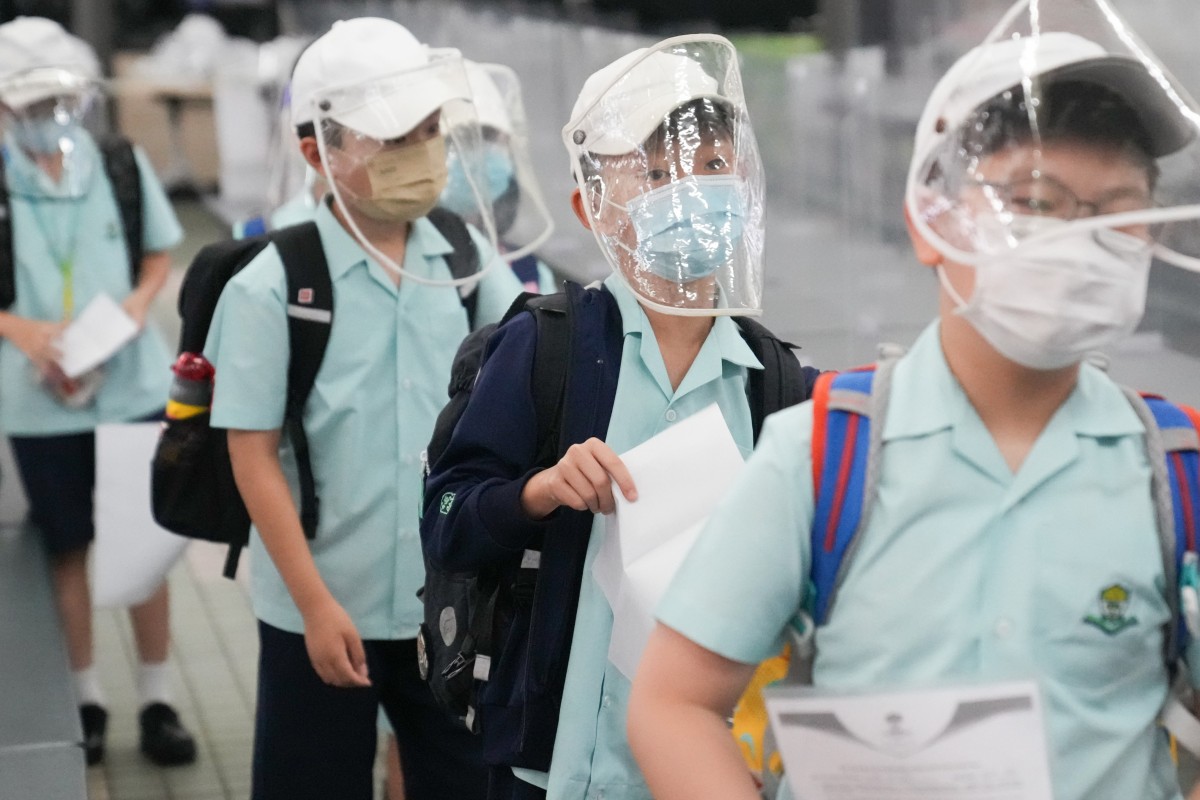 More than 160 primary and secondary schools in Hong Kong are set to raise fees by an average of 3.7 per cent. Photo: Sam Tsang;
Families with children in more than 160 primary and secondary schools across Hong Kong are set to pay higher tuition fees, after the government approved an average increase of 3.7 per cent.
The Education Bureau on Monday also announced that more than 200 kindergartens were permitted to charge more, compared with only 90 last year. Many schools had frozen their charges amid the Covid-19 pandemic.
The 167 primary and secondary schools, comprising semi-private, international and private ones, are set to raise their fees by an average of 3.7 per cent for this academic year.
What Hong Kong children think of the city's vaccine pass expansion
For international schools, fees will increase by an average of 4.26 per cent, which is the highest among all school types.
The bureau said it rejected two fee hike applications from international schools, but it did not reveal the names.
Ruth Benny, founder of international schools consultancy firm Top Schools Hong Kong, said the increase in the number of schools filing applications for fee raises was a "recovery from two years of no increases".
Many schools froze their fees during the coronavirus pandemic. Photo: Yik Yeung -man
But she said the demand for placements at international schools among local parents remained high despite the surge in costs, adding the chances of winning admission were now higher as the number of non-local students in the city had dropped during the pandemic.
"One aspect is the apparent ease of getting in. [Parents are] so opportunistic. And, of course, the desire for a more modern and liberal approach to education," she said.
Apart from international schools, 38 of the 71 semi-private schools that receive some government financial help as part of the Direct Subsidy Scheme (DSS) also raised fees this year by an average of 2.48 per cent.
Hong Kong school heads voice concern over fulfilling 3-jab student requirement for full-day classes
Among the city's 79 private schools, 63 increased their fees, while three saw their applications rejected, according to the bureau. The average increase for such institutions was 4.23 per cent.
Semi-private Lam Tai Fai College in Sha Tin, the former school of Hong Kong's Olympic gold medal-winning fencer Edgar Cheung Ka-long, raised annual school fees for Form One students from HK$36,000 to HK$39,000, or 8.3 per cent, the highest fee hike among all DSS schools.
Last year, it raised its annual fees from HK$33,000 to HK$36,000.
Should students be allowed to participate in mask-off activities at school?
Supervisor Lam Tai-fai said the increase was needed as his school had invested heavily in teaching and facilities such as its swimming pool, adding they required regular maintenance.
"The increase looks high because we had a low base [fee] and we are catching up. In fact, our tuition fee is not high. The increase [for Form One students] this year is not even enough to hire a teacher in a year," Lam said, adding the amount parents would pay was "worth every penny".
He said the school had gained popularity owing to its strengths in sports and design in recent years and parents would want to send their children there after seeing it could help students with sports talent like Cheung.
Authorities have approved tuition fee hikes for 167 primary and secondary schools. Photo: Yik Yeung -man
Wong Ching-yung, the principal of Scientia Secondary School and an internal affairs secretary at the Direct Subsidy Scheme Schools Council, said more institutions had introduced fees hikes because a higher number of students had withdrawn and schools had not raised the amount for two to three years amid an emigration trend and the Covid-19 pandemic.
Among the 211 kindergartens approved for fee raises, nine have provided half-day classes and the rest offer full-day lessons.
The bureau said the applications of 26 other kindergartens were still being processed as they needed to provide more information.
Sign up for the YP Teachers Newsletter
Get updates for teachers sent directly to your inbox
Sign up for YP Weekly
Get updates sent directly to your inbox