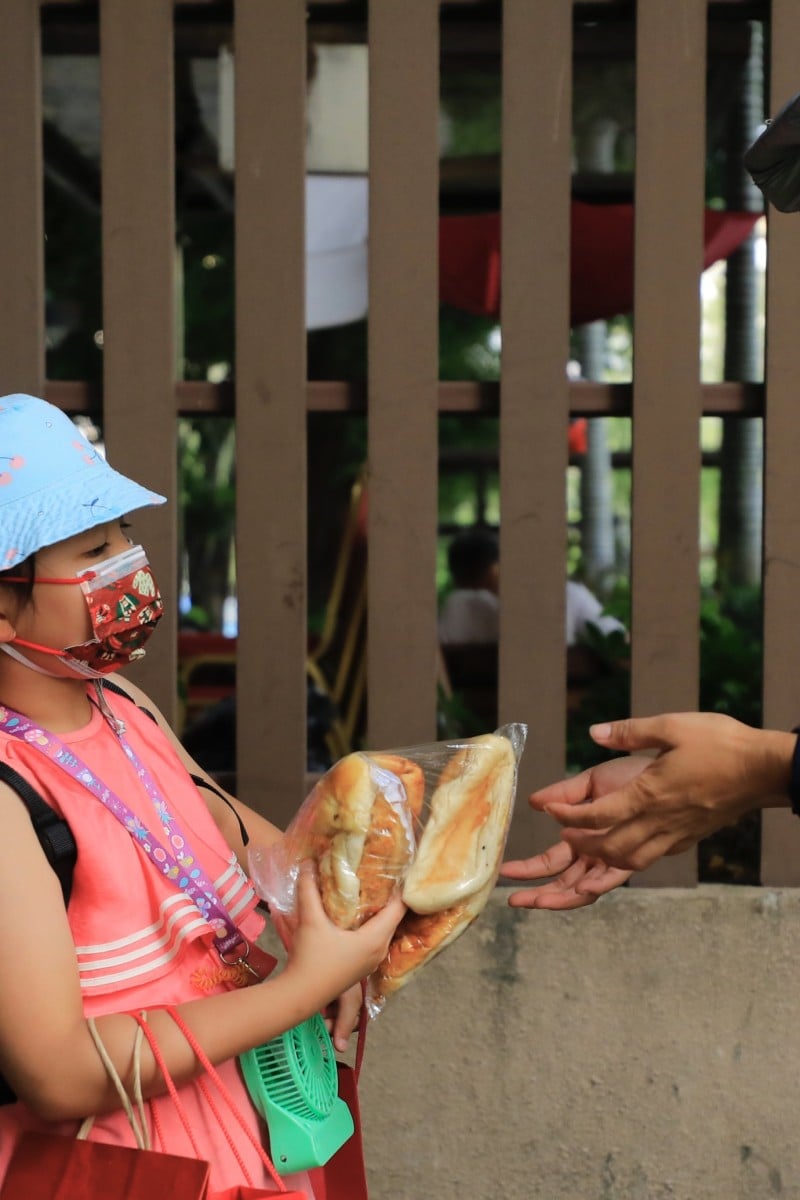 Bread for the people: Hong Kong community-run group collects surplus baked goods, distributes to those in need
Formed a year ago, Duck the Food Saver gives away anywhere from 200 to 450 baked goods on a typical night in Yuen Long

Organisers want to address the city's massive food waste problem, saying 'Hong Kong is way behind'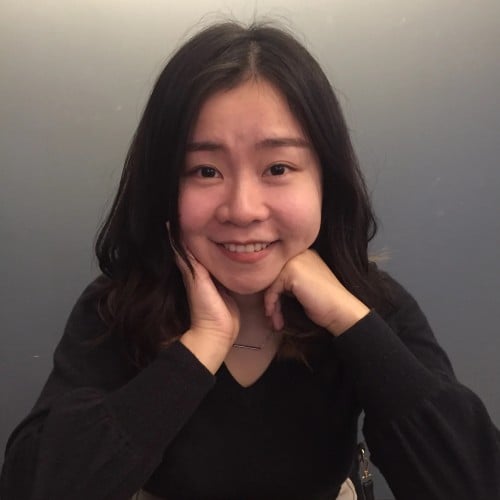 Kelly is a journalist from Hong Kong. She joined the Post in 2018, where she writes about Hong Kong's arts and culture, social welfare and the environment. She has a master's degree in Journalism from the University of Hong Kong.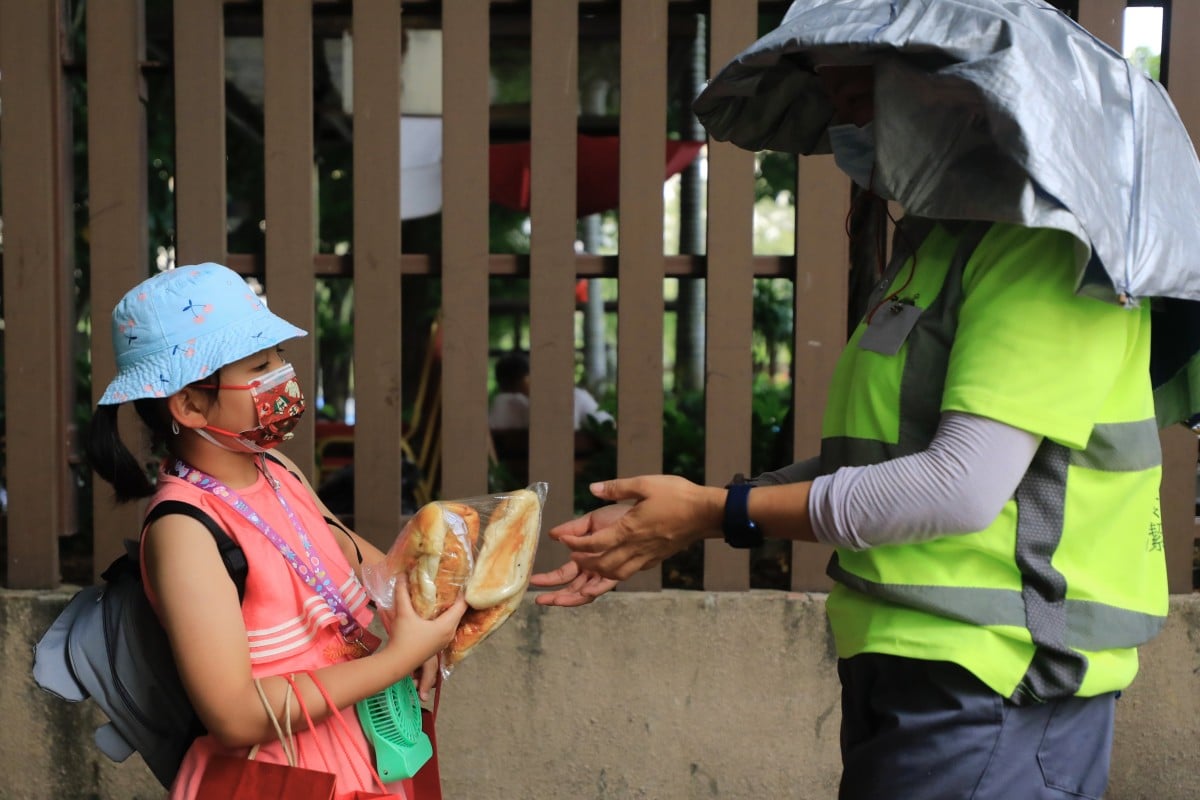 Six-year-old volunteer Boo Wu hands a bag of bread to a street cleaner in Yuen Long. Photo: Xiaomei Chen
Traversing packed playgrounds and walls of styrofoam boxes in Yuen Long, volunteers take baked goods from bags on their shoulders and hand them to street cleaners, homeless people and elderly cardboard collectors.
"Some [cardboard grannies] told me the bread serves as breakfast for them and their grandchildren, which helps relieve some of their family's burdens," said Shadow Cheung, one of the organisers of the group.
Formed a year ago, Duck the Food Saver gathers five volunteers three times a week to collect surplus bread from bakeries in Yuen Long and distribute it to those in need. On a typical night, they collect anywhere from 200 to 450 surplus baked goods.
Each bag contains different items, such as pineapple buns, garlic bread, cocktail buns and egg tarts.
Hong Kong teens aim to tackle food waste with their invention, Easy Car
At 7.30pm every Monday, Thursday and Saturday, a gazebo in Chun Yin Square becomes a rendezvous for the bread run group and the local community. Children, domestic workers, and street cleaners line up to collect bread, with some bringing their own bags and boxes.
The cleaners said this was not just a bag of bread, but also a much-needed break from work.
After the first round of distribution, the group sets off to deliver food to those who could not collect it at the park. As they receive the bread, the elderly have big smiles, and some are surprised when the volunteers recognise them.
Food wasted in the rubbish
In 2020, food waste accounted for about 33 per cent of solid waste in Hong Kong. Every day, some 3,255 tonnes of food waste are sent to landfills – equivalent to the weight of 226 double-decker buses.
To address this issue, four like-minded citizens from Yuen Long and Ap Lei Chau, who had connected through a food waste reduction programme, started Duck the Food Saver last September. Considering that bread would last longer than fresh produce, the four organisers reached out to bakeries in Yuen Long, but only three agreed to join the cause.
"When we approached the bakeries, they said they would toss the surplus [bread] if no one collected it," said Amy Lai, the organiser for the Thursday group.
Duck the Food Saver's founders, which include Amy Lai (from left), Shadow Cheung and Joe Wong, want to change how Hong Kong handles food waste. Photo: Xiaomei Chen
One bakery that agreed to support their mission was Hi-Ten Cake Shop, owned by Chak Kin-fat.
"You see bakeries dumping bread every night. It really is a disgrace," said Chak, adding that years ago, he had tried to contact authorities for help with his shop's extra bread, but the long process was too troublesome.
"I know some would rather drench [bread] in bleach to destroy it ... to safeguard their best interests," he said, explaining some of the extreme methods bakeries used to prevent the homeless from eating their leftover bread.
"I appreciate the volunteers who come to pick up the surplus to attend to the community's needs," he said, adding he was happy to bake cakes for the beneficiaries on their birthdays. "When it comes to the elderly and the volunteers, there's no talk about profits."
Why cleaners are teaching students about responsible waste disposal
Bread run's loyal supporters
The four organisers started by volunteering for two nights a week. Now, the group has about 40 volunteers.
A 19-year-old volunteer, Jason Lee, said: "It inspires me that there are those out there who prioritise helping people over profit ... When we entered the bakery to collect the surplus, some customers were still there to shop, but they had already reserved [some bread] for us."
On the Mid-Autumn Festival, volunteers collected bottles of sanitiser and 64 mooncakes and distributed them to some 25 elderly people in the district. Among the volunteers that day was Boo Wu Yat-nam, a Primary One pupil who joined the bread run with her mother.
"I felt a little sad because they could not go home, even though it was late at night," said the girl, who was not discouraged when people rejected her offer of bread.
On Mid-Autumn Festival, Boo Wu and the other Duck the Food Saver volunteers hand out mooncake and bread to people in Yuen Long. Photo: Xiaomei Chen
Another volunteer, Jessica Cheung, 19, said the bread run opened her eyes to vulnerable groups in the area.
"Usually, you do not see these groups of people who need help during the day. But now, I realise they only appear late at night," shared Cheung, adding she was also captivated by the rapport among Yuen Long's close-knit kaifong, which refers to residents in the neighbourhood.
"Many kaifong are very helpful. They are not just taking but also giving," Lai said, adding that some recipients eventually became volunteers.
Lai said that one of their regulars, a cleaner who would come for bread during her shift, donated plastic bags she had collected from a nearby restaurant closure.
Explainer: One-fifth of Hongkongers live in poverty. Here's what you need to know
Share the bread, spread the love
The bread run helps not just people, but also the environment. To avoid generating more waste, the group uses donated supplies, such as thermal bags and tongs, which they clean and reuse.
Showing the power of community, the group has also distributed fresh bento boxes, medicine, sanitiser and other anti-epidemic supplies donated by citizens.
"We hope this initiative can be extended to more districts," said Lai. "We are happy to share our experiences with anyone who wants to start something similar but is unsure where to begin."
Bakeries in Hong Kong typically throw away unsold bread at the end of the day. Photo: Xiaomei Chen
This community outreach has been especially important amid the pandemic, which has had the heaviest impact on low-income groups.
"Under the pandemic, many lost their jobs ... which is why you're seeing more unplugged blue fridges filled with free food for the homeless," said Joe Wong, an organiser from Ap Lei Chau who commutes to Yuen Long every week. "I want to do as much as I can ... Hong Kong is way behind when it comes to handling food waste."
"Hong Kong has ample resources, and sometimes we may take them for granted," Lai added. "Since the food and items wasted every day can be useful for others, why shouldn't we distribute them?"
Get the word out
Traversing 穿過
to move or travel through an area
Surplus 剩餘(的)
something that remains above what is used or needed
Rendezvous 老地方
a place where people meet
Equivalent 等同的
having the same amount, value, purpose, qualities, etc.
Drench 淋透
to make someone or something extremely wet
Beneficiaries 受助人
a person or group that receives help and benefits
Rapport 融洽
a close and harmonious relationship in which the people or groups concerned understand each other's feelings or ideas and communicate well.
Sign up for the YP Teachers Newsletter
Get updates for teachers sent directly to your inbox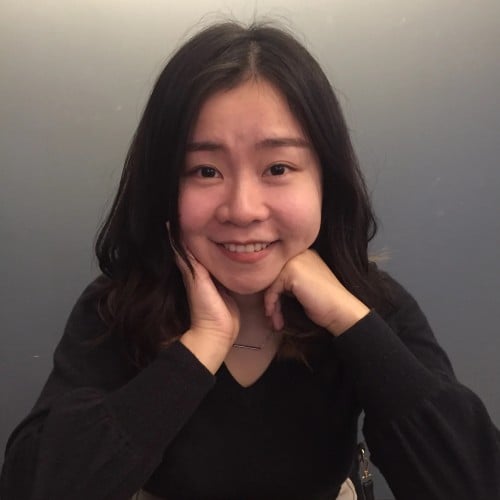 Kelly is a journalist from Hong Kong. She joined the Post in 2018, where she writes about Hong Kong's arts and culture, social welfare and the environment. She has a master's degree in Journalism from the University of Hong Kong.
Sign up for YP Weekly
Get updates sent directly to your inbox