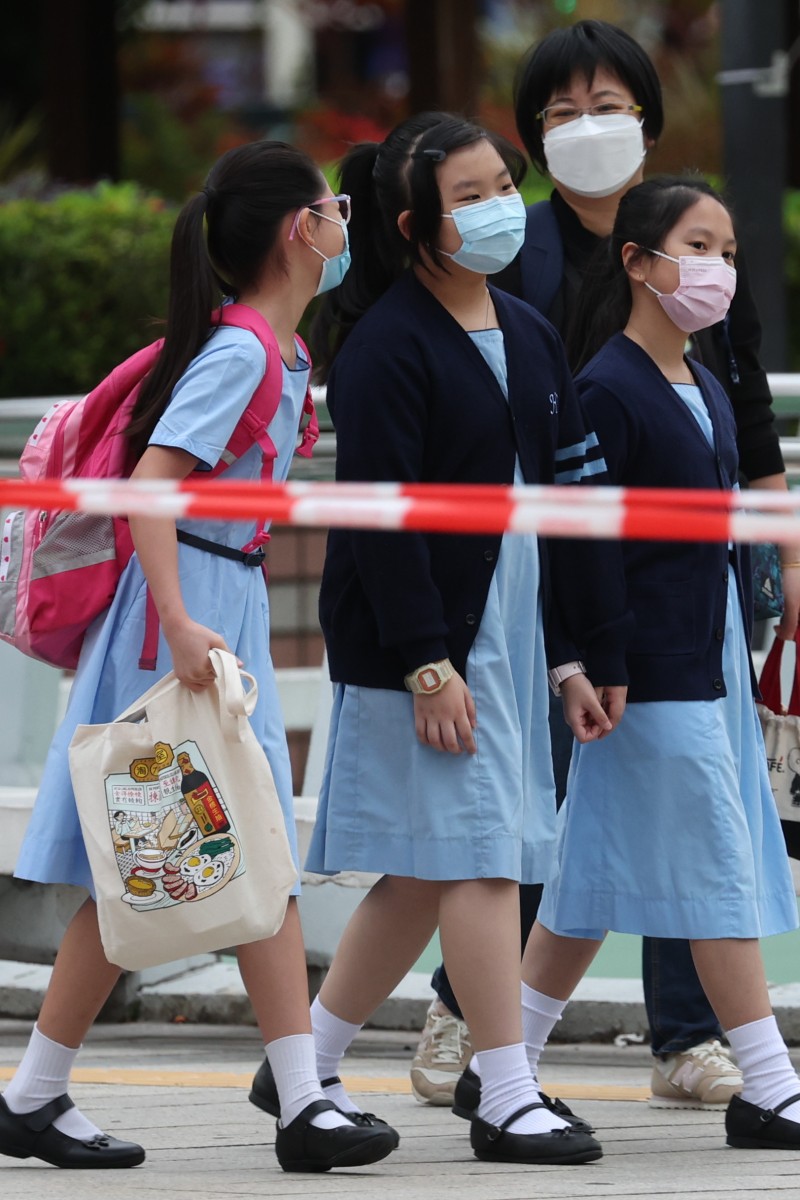 One education body blames falling birth rate and wave of emigration for losing students

But Hong Kong Subsidised Secondary School Council says 'double-digit' reduction was expected, with the decrease set to be 'more horrible' in the future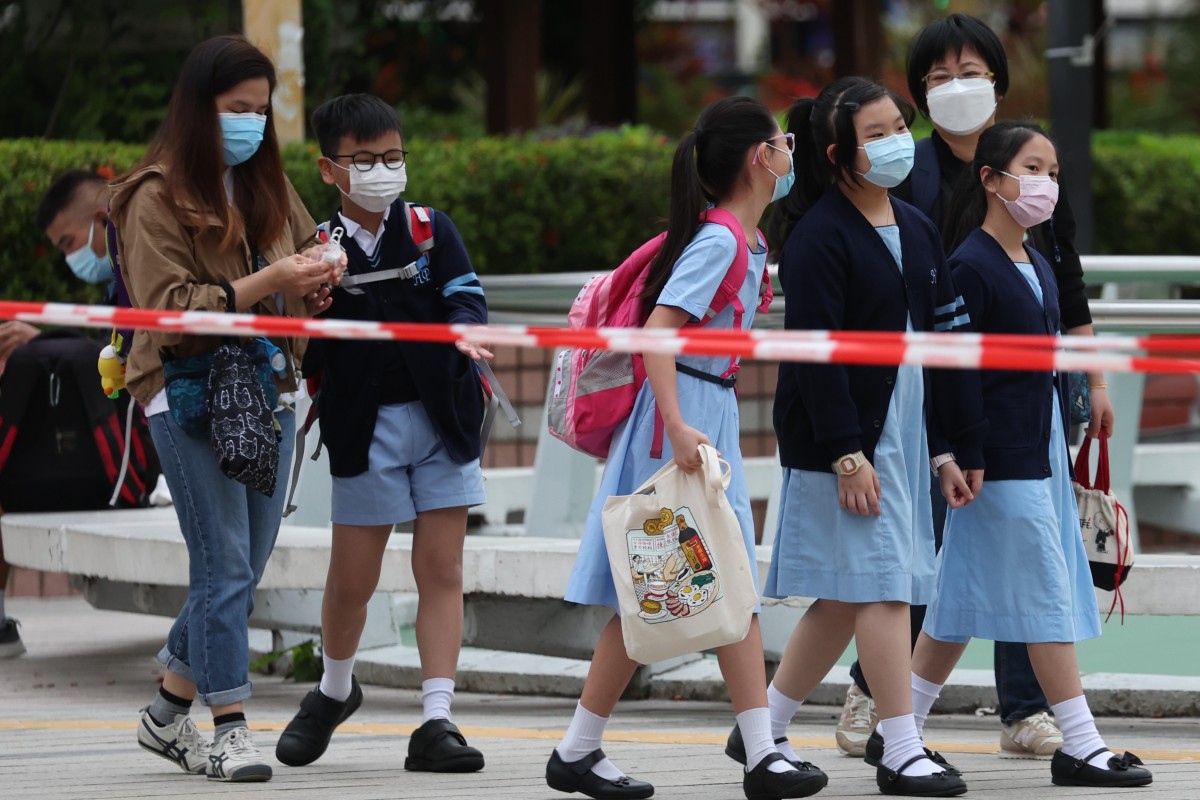 Hong Kong's Education Bureau axed 22 Form One classes this year and expects the cuts to continue. Photo: Yik Yeung-man
Hong Kong schools have lost nearly three times as many Form One classes this academic year compared to the previous one, authorities have said, with one education body blaming a falling birth rate, an emigration wave and parents choosing to send their children to private institutions overseas.
A spokeswoman for the Education Bureau on Wednesday said 14 Primary One and 22 Form One classes had been cut. The figure was based on a headcount exercise conducted at the start of the new school year in mid-September, she added.
According to government data, 15 Primary One and eight Form One classes were dropped the previous academic year.
Hong Kong students' happiness drops for first time in 4 years
Lee Yi-ying, a secondary school head and treasurer at the Hong Kong Subsidised Secondary School Council, said a "double-digit" reduction in the number of classes at institutions was expected by the sector.
"We expected the decrease in the number of classes will be more horrible in the future, now it is just a start," she said, adding the council had already realised since last October that the predicted number of Form One students was in decline.
Under the existing policy, authorities can decide to begin the process of shutting down a Secondary One class if it has fewer than 26 students. The number of classes per school is determined by checking the number of pupils every September.
Many families have moved overseas in the last few years, meaning there are fewer students in Hong Kong. Photo: Jelly Tse
Lee attributed the decline in the number of students to the falling birth rate, the emigration wave and parents signing up their children for overseas private schools.
The council, which represents more than 340 secondary schools in Hong Kong, suggested the government reduce the student number required in each class and stabilise the number of classes per form to allow schools sufficient planning opportunities, such as whether to hire new teachers.
Lee also called on authorities to encourage non-local students to study in Hong Kong at full cost, especially pupils from mainland China.
More than 160 primary and secondary schools in Hong Kong to raise fees by average of 3.7 per cent
"Hong Kong primary and secondary schools are of a high standard and were attractions to other parents outside Hong Kong, particularly the policy on biliterate and trilingual language education," she said.
The SCMP earlier reported that more than 30,000 students withdrew from all types of Hong Kong schools between October 2020 and last September amid the falling birth rate, emigration wave and strict Covid-19 pandemic measures.
Student departures also included some cross-border and non-local pupils, with the withdrawal of the latter from international schools causing a ripple effect among local institutions.
More than 30,000 students withdrew from all types of schools in Hong Kong between October 2020 and last September. Photo: Dickson Lee
Among the 30,000 students who withdrew, about 15,000 pupils were from secondary schools, 10,000 from the primary sector and 5,000 pupils from kindergartens.
The bureau had earlier described declining student numbers as "undeniable" and "structural", with schools encouraged to plan ahead and tackle the impact created by the downward trend.
The bureau had also said the number of 12-year-olds in Form One was expected to drop by about 5 per cent, from 63,100 to 60,100, between 2022 and 2029.
Hong Kong principals appeal to city leader John Lee to plug education brain drain as teachers leave
A primary school head, who asked to remain anonymous, said Hong Kong students emigrating to the United Kingdom could enjoy the local tuition fees if they completed the six years stipulated by the new BN(O) visa scheme.
The head teacher said most of the pupils leaving for the UK were from Primary Six, which would have an effect on the number of students going into Form One.
The pathway to British citizenship was announced by the UK a month after Beijing imposed the national security law on Hong Kong in June 2020. The legislation bans acts of secession, subversion, terrorism and collusion with foreign powers.
Sign up for the YP Teachers Newsletter
Get updates for teachers sent directly to your inbox
Sign up for YP Weekly
Get updates sent directly to your inbox