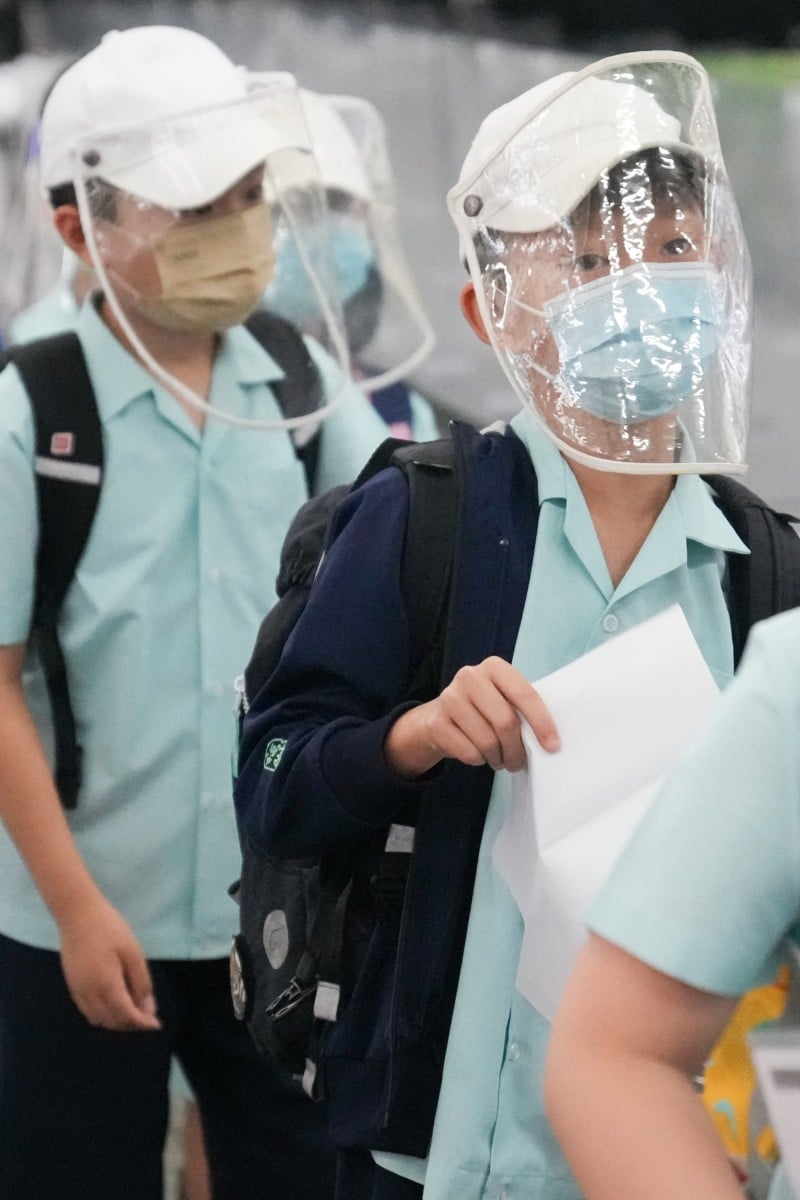 Lawmakers slam government for not providing clear timetable for primary schools to return to normal

Half-day classes were putting working parents under pressure and making it harder for them to provide for their families, lawmakers say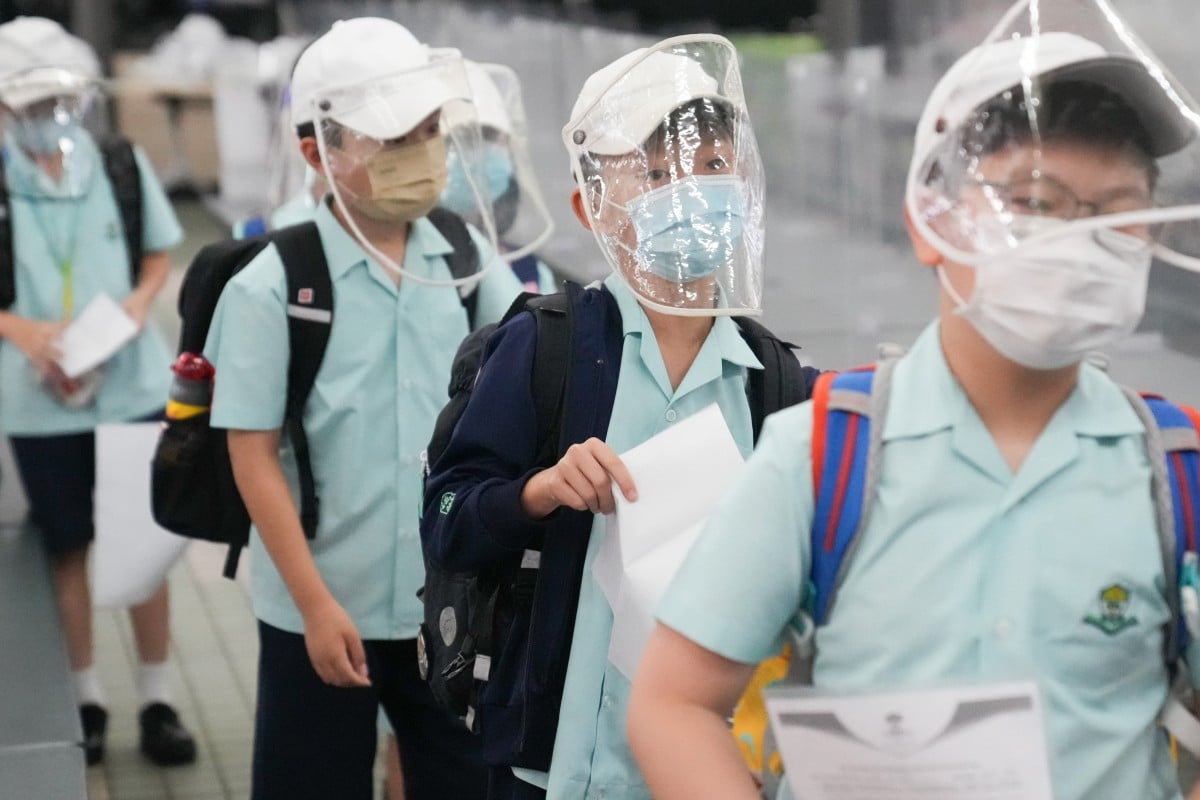 The government in August announced secondary schools would be allowed to hold full-day classes on campus if 90 per cent of their students have had three Covid-19 shots. Photo: Sam Tsang
Hong Kong education authorities on Friday rejected calls to resume full-day in-person classes at primary schools, saying the vaccination rate among pupils was still low.
But lawmakers criticised the government for not providing a clear timetable for primary schools to return to normal at a time when much of the rest of the city was doing so, arguing the prolonged spell of half-day classes had put pressure on working parents. Currently, primary schools and kindergartens can only provide half-day face-to-face classes.
In a Legislative Council panel meeting discussing anti-epidemic measures, lawmaker Lam Chun-sing urged authorities to offer a timetable for resuming full day in-person classes in all primary schools, suggesting it could be done gradually.
Hong Kong education authorities have rejected calls for full-day in-person classes to resume at primary schools. Photo: Yik Yeung -man
"Providing only half-day classes in primary schools over the past two years has negatively impacted working parents," Lam said.
Lawmaker Chow Man-kong said that whether parents could resume their "normal working mode" depended on when full-day in-person classes in primary schools would be allowed.
"Parents said they found it hard to work if there were no full-day classes and it affected the livelihood of their families," he said, suggesting schools should receive funding to install ventilation facilities to reduce infection risks.
Parents call for social-distancing rules in school to be consistent with restaurants
Legislator Tang Fei, also a secondary school principal, said: "To be honest, parents will not change their mind if they decide not to let kids get vaccinated. But we can't just let primary school students go to school for half a day indefinitely."
The government in August announced secondary schools would only be allowed to hold full-day classes on campus if 90 per cent of their students had received three Covid-19 shots. About 300 secondary schools are now offering full day in-person classes.
Secretary for Education Christine Choi Yuk-lin argued that the vaccination rate among younger residents was still low and it might be risky for them to have full-day in-person classes amid the pandemic.
Legislator and secondary school principal Tang Fei. Photo: Facebook
She said the resumption of full day classes in primary schools hinged on the fulfilment of the vaccination requirements set out in the vaccine pass scheme, which required three doses of the vaccine.
"Primary school [students] are so young and they have lower self-care abilities, compared to students in secondary schools," she said.
Full-day in-person classes at primary schools have been suspended since Aug 2020.
Has wearing masks in school had a negative effect on students' social skills?
The secretary said it was unfeasible for some primary school grades to have full-day in-person classes while others did not, as it involved operational difficulties, including organising school buses.
Choi said primary school pupils, who had received three Covid vaccines, could stay at school after half-day classes for non-academic extracurricular activities.
According to the government figures, 24.98 per cent of 502,600 children aged three to 11 had received three jabs.
Sign up for the YP Teachers Newsletter
Get updates for teachers sent directly to your inbox
Sign up for YP Weekly
Get updates sent directly to your inbox