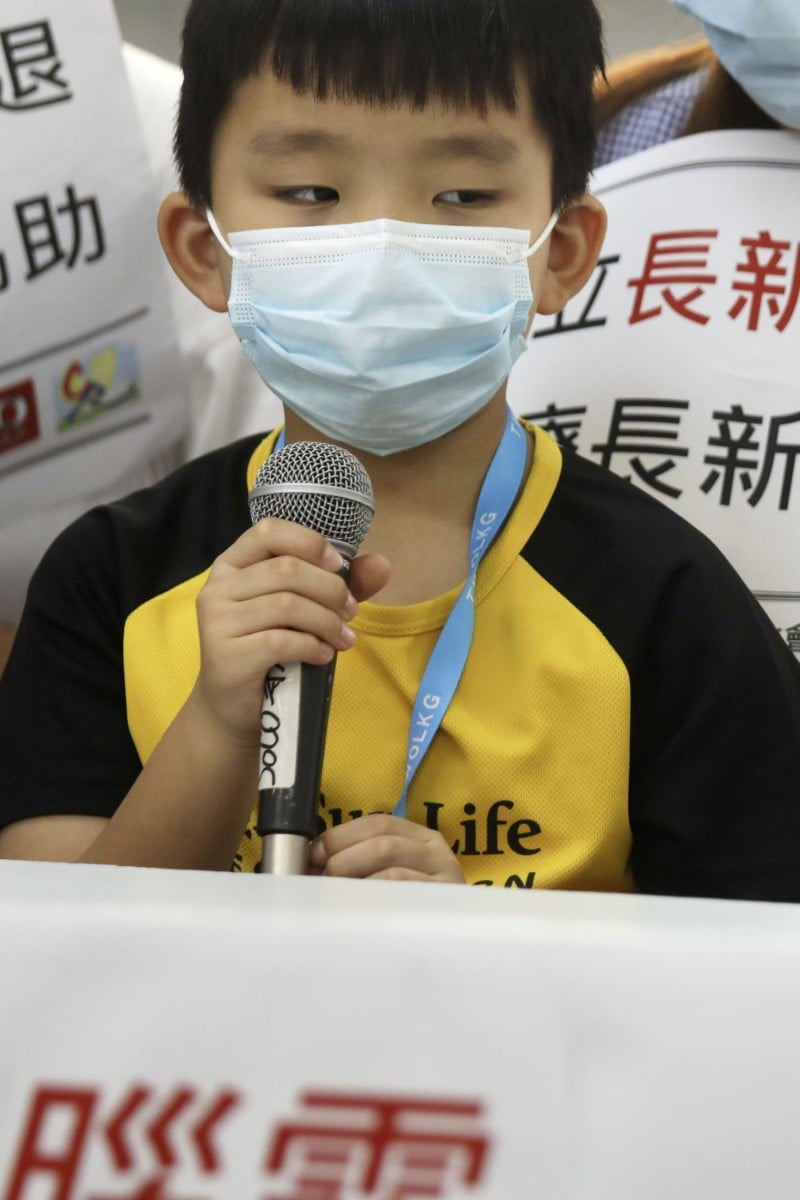 Weeks after they stop testing positive for Covid-19, some pupils are still experiencing symptoms such as fatigue, brain fog, insomnia and mood swings

Doctor says there is no need to panic, but since these lingering effects make it tough for children to keep up with their studies, schools should provide accommodations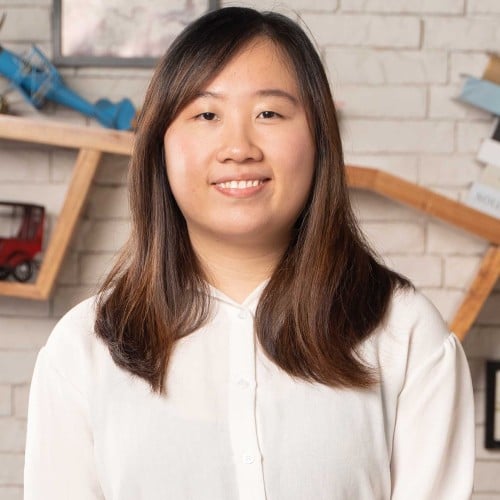 Sue joined the Post in 2021. She graduated from the University of Hong Kong with a double major in journalism and counselling.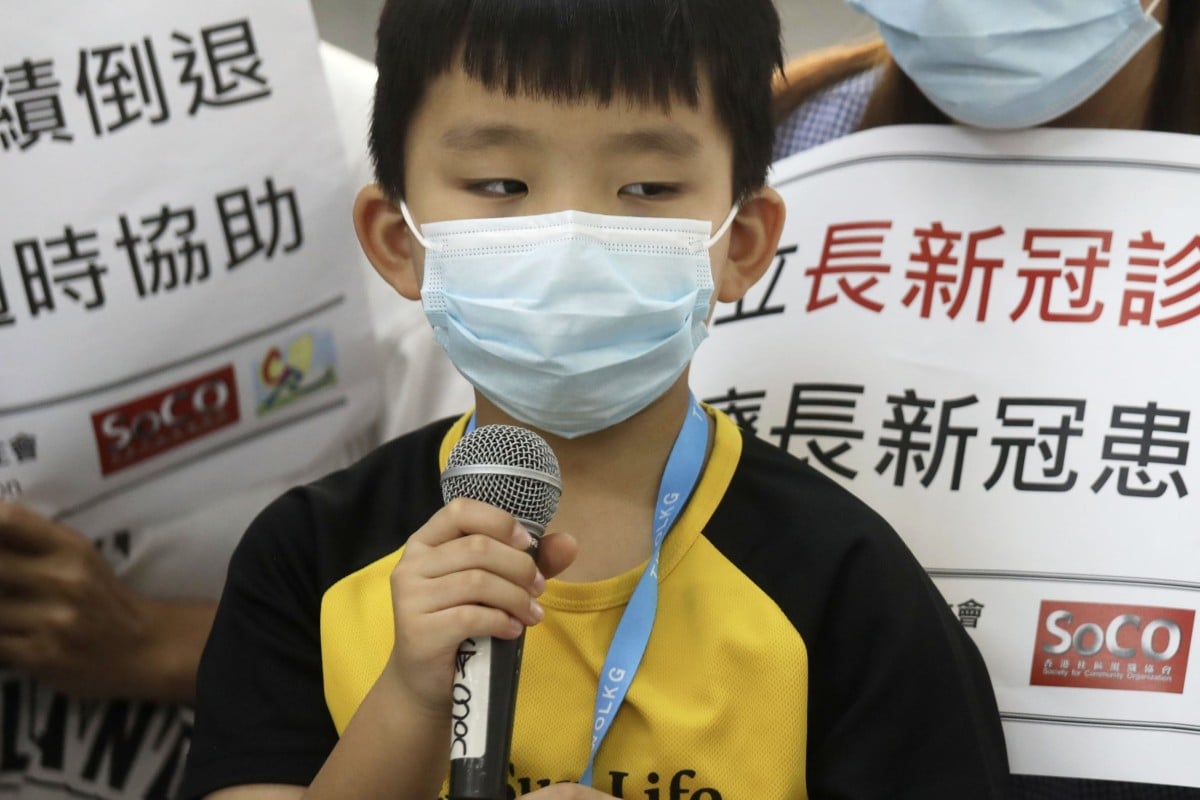 Society for Community Organisation surveyed 120 children to investigate the effects of long Covid. Photo: Xiaomei Chen
When Cheung Ping's son Albert* stopped testing positive for Covid-19, the housewife thought their life would soon return to normal. But it has not.
Tossing and turning all night, the seven-year-old suffers from insomnia. He used to run around playgrounds for more than five hours at a time, but now, after an hour, he asks to go home. At school, the Primary Two pupil struggles to concentrate, and he has difficulty spelling words that he used to easily remember.
At first, his mother thought he was faking these symptoms. But after looking them up on the internet, she realised her son was struggling with long Covid.
"I wasn't aware those lingering symptoms were related to Covid as it has been months since his infection," said the 43-year-old. "We were alarmed after learning about it [long Covid], and my son even asked me: 'Will I die?'"
"There is no need to panic," said Dr Mike Kwan Yat-wah, an honorary clinical associate professor of paediatric and adolescent medicine at the University of Hong Kong.
"There are some symptoms that might last longer, but also some will recover by themselves."
Long Covid means having at least one persistent symptom for four weeks or more after recovery, and it cannot be explained by an alternative diagnosis. Common symptoms include mood swings, fatigue, sleep disorders and brain fog.
As of October 20, 227,567 Hong Kong youngsters aged under 19 have been infected with the coronavirus. Local NGO Society for Community Organisation (SoCO) published a survey earlier this month of 120 students aged under 19 who were infected with Covid-19. It found that 80 per cent of respondents reported having long Covid.
Hong Kong students' happiness is dropping, and Covid rules and study stress are to blame
"Since the outbreak of the pandemic, we already noticed that the virus attacks people's nervous systems, but it was not that worrying ... After the fifth wave, we started receiving complaints about long Covid," said Kwan, who is also a consultant at Princess Margaret Hospital's paediatric infectious disease unit.
Kwan, who has treated about 400 children aged under 18 for the coronavirus, said 19 per cent of these patients were suffering from at least one symptom of long Covid. Children tend to recover faster than adults, but what concerned the doctor most was the effect on youngsters' brains.
"Some symptoms, like cognitive and memory deficits, may have a prolonged impact on pupils' study and development," Kwan stressed.
Symptoms of long Covid include headaches, insomnia, difficulty concentrating and brain fog. Photo: Xiaomei Chen
Difficulties when returning to school
Cheung shared that on a recent exam, Albert only got 75 marks, whereas he used to consistently score above 85 on assignments and exams before contracting the coronavirus. She talked to teachers about his condition, but the school did not respond with any support.
"The teacher did not take any action or give him a special arrangement. I wish there could be more support for him," she said. "What I worry about is his health and study as I am scared that he cannot catch up with the learning or will be bullied at school [for getting Covid]."
Primary students' screen time tripled during Covid outbreaks
Kingson*, 16, is also living with long Covid. The Form Five pupil, who goes to a secondary school in Tai Po, was infected with Covid-19 in March and again early this month. After recovering, he still found himself suffering from headaches, a short attention span and brain fog.
"I find it hard to concentrate in class and need extra time to process what people are saying and doing in mathematics," he said, worrying this would affect his preparation for his university entrance exams.
After returning to school from quarantine, Kingson said he was busy with assignments but would consider seeing a doctor if he did not get better.
"Some of my friends are also having similar experiences [of long Covid], but our school has not offered any help. I hope they can be more considerate and arrange fewer tests."
Lack of support for pupils
SoCO's deputy director, Sze Lai-shan, also urged schools and the government to support pupils with long Covid. She noted that this condition severely affected children's academic performance, but most schools had not provided any assistance for these pupils.
"Schools should recognise the conditions and needs of children with long Covid, instead of seeing them as lazy students, and provide them with extra tutorial classes," Sze said, urging the government to provide guidelines to schools in handling pupils with long Covid.
Sze Lai-shan is the deputy director of Society for Community Organisation. Photo: May Tse
The Education Bureau's Health Protection Measures for Schools includes requirements for vaccination and the "Leave Home Safe" app but does not mention measures for those with long Covid.
Chu Kwok-keung, the education sector lawmaker and deputy chairman of the Hong Kong Federation of Education Workers, said the education sector needed to discuss how to help students struggling with these symptoms.
"We have not heard much from pupils who report suffering from long Covid – more [reports] are from teachers. I guess those who have symptoms treat it as an illness and take sick leave if they feel unwell," said the primary school principal, agreeing that the government should take initiative to provide support for educators and students affected by this condition.
Explainer: Can kids get 'long Covid' after a coronavirus infection?
Since Covid-19 is still circulating the world, Kwan expects long Covid to become more common in Hong Kong. There is no cure for it yet, but the doctor insists on the importance of preventive measures.
"Studies found that if you are vaccinated, the long Covid symptoms can be reduced. Even if you are recovered from Covid, you should also get the jabs as this can help boost the immune system," he said, adding that eating healthy food and exercising regularly could also reduce the severity of long Covid symptoms.
"If you notice alarming signs, like a drastic change in your child's performance, seek professional help," he said.
*Full names withheld at interviewees' request
How to identify long Covid:
Having symptoms of Covid-19 that last for four weeks or more after recovery

Common symptoms include: fatigue, brain fog, muscle pain, cough, headache, insomnia, mood swings
Get the word out
Insomnia 失眠
difficulty in falling or staying asleep
Lingering 持續的
continue or persist, although gradually dying, ceasing, disappearing
Paediatric 兒科
the branch of medical science concerned with children and their diseases
Diagnosis 診斷
the process of determining by examination the nature and circumstances of a diseased condition
Fatigue 疲憊
weariness from bodily or mental exertion
Deficits 減退
a lack or shortage
Prolonged 長期的
lasting a long time
Drastic 大幅的
extremely severe or extensive
Sign up for the YP Teachers Newsletter
Get updates for teachers sent directly to your inbox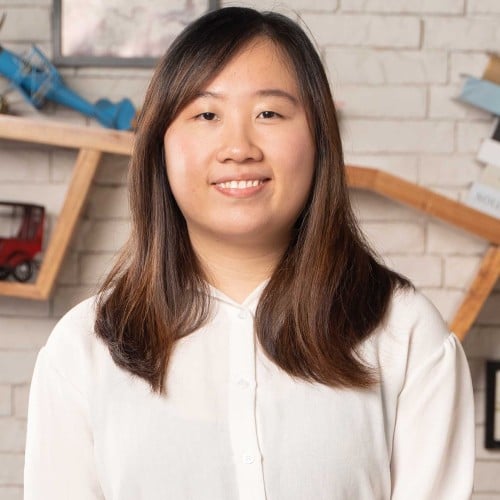 Sue joined the Post in 2021. She graduated from the University of Hong Kong with a double major in journalism and counselling.
Sign up for YP Weekly
Get updates sent directly to your inbox