The Hong Kong visual effects artist behind viral Instagram video of a Tetris game featuring Choi Hung Estate
Ben Mok Wang-hin, 24, says the game elements in his videos are a way to showcase the city's landscape to an international audience

Every week, Talking Points gives you a worksheet to practise your reading comprehension with questions and exercises about the story we've written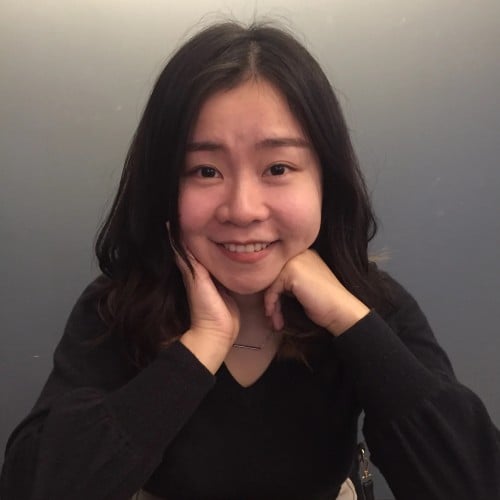 Kelly is a journalist from Hong Kong. She joined the Post in 2018, where she writes about Hong Kong's arts and culture, social welfare and the environment. She has a master's degree in Journalism from the University of Hong Kong.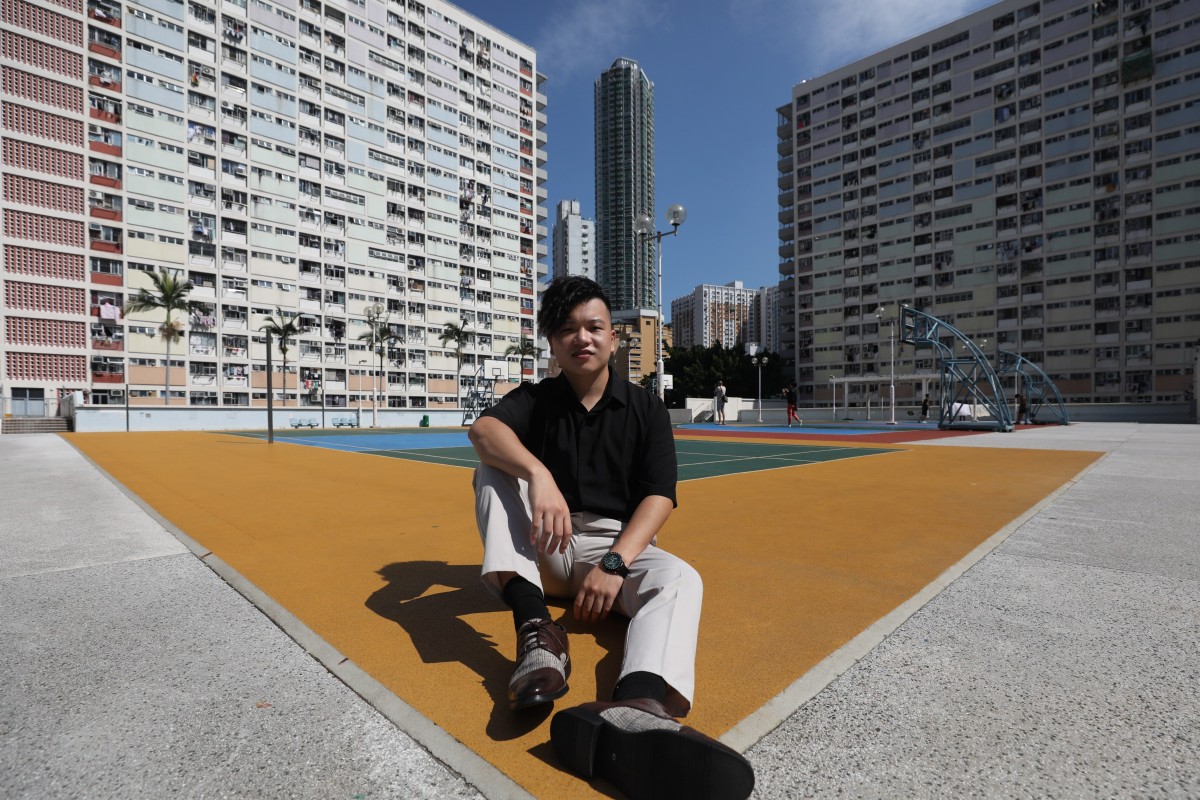 Ben Mok has been making videos ever since he was in secondary school. Photo: Xiaomei Chen
Picture a game of Tetris in which colourful blocks fall not from the top of the screen, but from the sky onto Hong Kong's iconic, rainbow-hued Choi Hung Estate.
Fantastical scenes like this are Ben Mok Wang-hin's speciality. The 24-year-old visual effects artist is known for gamifying the urbanscape, reimagining its popular streets and attractions.
"I spent more than 30 hours on post-production ... but before that, I needed to brainstorm ideas and figure out a feasible plan to execute it," said Mok of his Tetris video, which garnered more than 15 million views on Instagram when it was featured by popular meme account, 9gag, in June.
For Mok, his craft isn't just about showcasing special effects to impress an audience. It is also about transforming Hong Kong's unique features into spectacles that people outside the city can also enjoy.
"I want to feature elements of Hong Kong in all of my videos ... I want people to know that there is someone from Hong Kong doing these special effects," said Mok.
Hong Kong is where the magic happens
Visual effects artists make magic on a screen – they use digital art software to make everything from explosions to superpowers look real.
Some of Mok's most popular works are short clips featuring Marvel comic characters. One shows the creator's hand picking up Thor's hammer, conjuring a storm at the Tsim Sha Tsui harbourfront.
In another clip, a famous Hong Kong calligrapher, whose shop faced closure, is turned into ashes, highlighting how the government's redevelopment plans forced storied businesses to close or relocate.
The artist draws inspiration from his daily life and from popular trends. For example, the Tetris video pays tribute to his love for the classic arcade game.
From filming to adding effects, Mok creates these videos on his own, but the post-production process is arduous. His videos take between 20 to 100 hours to make. Aside from his brand collaborations, the artist creates most of his videos for fun.
"I haven't seen anyone else who does it for free since this is a very time-consuming and labour-intensive job," Mok explained, adding that he considered YouTube as his "teacher".
"I learn everything I need through social media platforms, and I make these skills my own."
Hong Kong on the move: artist shares joy by illustrating MTR scenes
Pandemic spurred a new start
Mok only began working on special effects a year and a half ago – though he has been making videos for eight years, starting in secondary school.
He recalled his enthusiasm during school computer lessons, as he would proactively offer to help his classmates who were struggling to learn video editing. In 2017, the young artist began producing short films and vlogs about travelling to post on YouTube.
But because of the travel restrictions during the pandemic, Mok was forced to stop. "Since I wasn't able to travel any more, the limitations spurred me to do something else," he shared.
On his idle days at home, he would watch all kinds of YouTube tutorials to learn new skills. "Video editing is my interest, I don't enjoy sitting around and doing nothing," he emphasised. "I could watch tutorial videos all day ... studying how some effects are made."
Young Hong Kong artist's journey of bringing his visuals to life in Hollywood
Two years ago, he uploaded to YouTube his first special effects video, in which he added classic game elements to landscapes from old travel footage. It was a way to introduce his new vision for his craft.
"There was no income at the beginning," said Mok, adding that he only got work as a visual effects artist in the past six months.
But the positive feedback he received for his breakout video of Choi Hung Estate gave him the confidence to continue building a career from these skills.
Now, Mok is an in-demand video creator who has collaborated with popular brands including Discover Hong Kong, Times Square and 9gag. "Collaborating with brands to work on special effects videos and posts was what I always wanted to do," he said.
On his YouTube channel, Mok includes tutorials that unpack his magic tricks by explaining the complex editing steps for those interested in learning about visual effects.
He said he was not afraid of teaching others his techniques and style, adding, "In fact, I hope the visual effects artist scene in Hong Kong can grow bigger."
For those who want to develop these skills, Mok advised starting with the special effects from Marvel Studios' films, since the internet had many tutorials and guides for scenes from these popular films.
While social media's algorithms help creators' short videos gain exposure, Mok is not solely interested in raking in views.
"Some might take advantage of it and copy others' work just to get viral. It isn't healthy," he said, adding he preferred spending time on creating quality videos.
Though life as a freelancer could be "highly unstable", Mok shared, he never thought of giving up his creative freedom to join a production company.
"My ultimate goal is to be able to earn a living by creating the content I like, which does not require me to compromise my ideas," he said. "So far, I consider myself living in a dream."
Click here for a printable worksheet and interactive exercises about this story.
Sign up for the YP Teachers Newsletter
Get updates for teachers sent directly to your inbox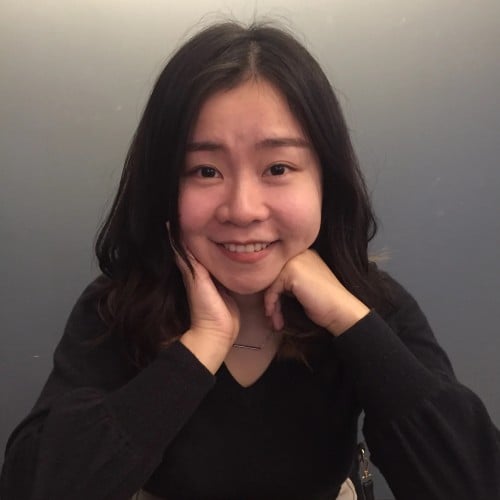 Kelly is a journalist from Hong Kong. She joined the Post in 2018, where she writes about Hong Kong's arts and culture, social welfare and the environment. She has a master's degree in Journalism from the University of Hong Kong.
Sign up for YP Weekly
Get updates sent directly to your inbox