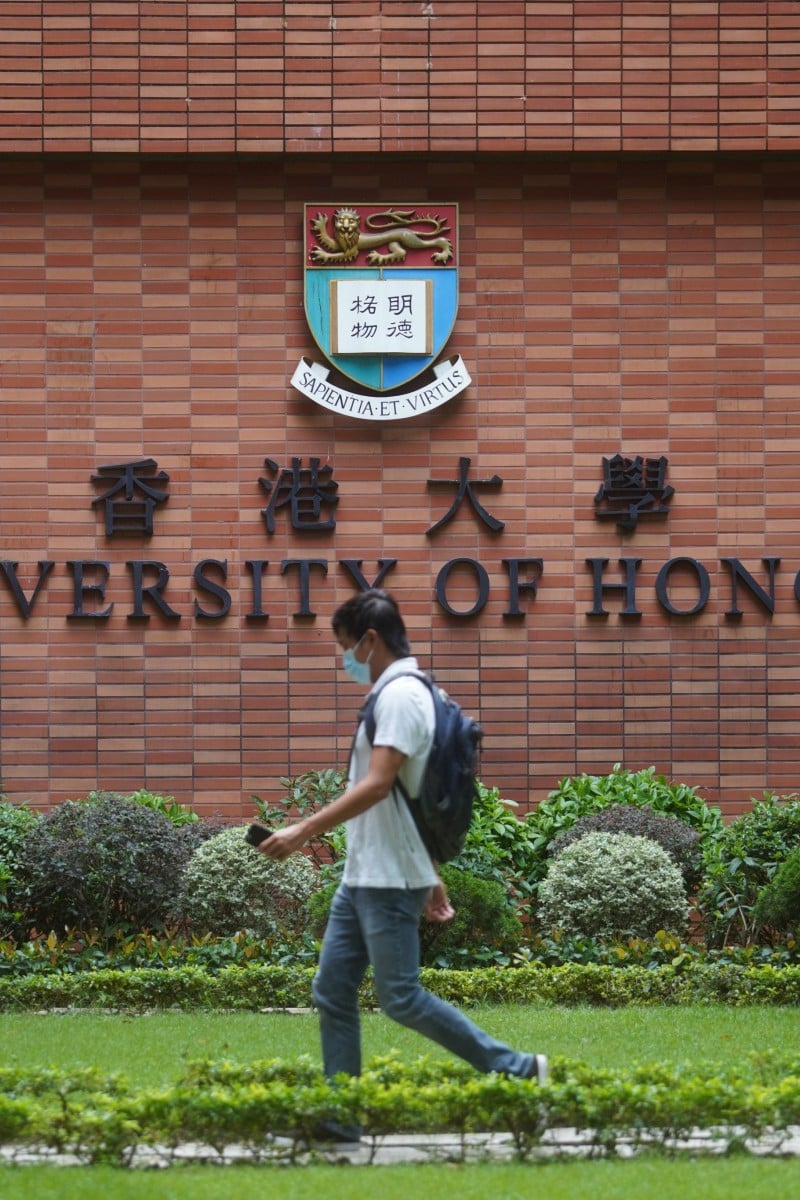 Immigration Department figures show 43,732 non-locals studied in Hong Kong last year, up by 24 per cent over 2020

Increase attributed to rise in number of mainland Chinese students, with 38,416 among the 43,945 arriving in first nine months of this year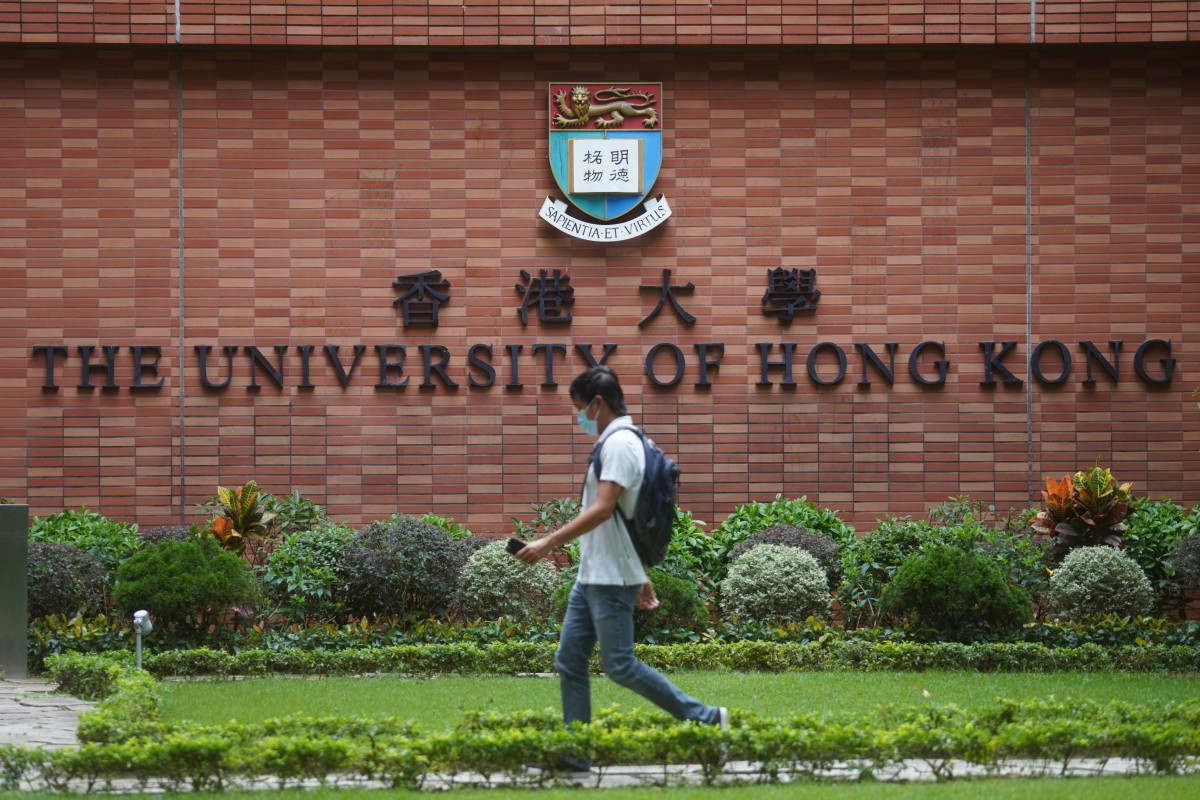 Mainland Chinese students have contributed to the rise in those coming from around the world to study in Hong Kong. Photo: Winson Wong
The number of university students in Hong Kong from elsewhere has bounced back since 2020, when the city adopted strict coronavirus quarantine rules.
Data from the Immigration Department showed 43,732 non-local students entered Hong Kong last year, 24 per cent more than the 35,330 in 2020, and 4 per cent more than 41,895 in 2019, when Covid-19 started to spread.
The number of non-local student entries this year is also expected to surpass last year's record, as 43,945 students entered the city in the first nine months of this year alone.
Hong Kong universities attract record number of mainland Chinese students
The increase was largely attributed to an increase in mainland Chinese students, with 38,416 of them arriving between January and September, up from 30,707 in 2019 to 31,123 in 2020 and 37,087 last year, despite the coronavirus pandemic.
Xi Tianqi, 23, from Shanghai, graduated from Baptist University's one-year postgraduate programme in international journalism studies this year after she was awarded her undergraduate degree in Singapore in 2020.
She said she chose Hong Kong for further studies because the universities in the city had good international reputations and she wanted to be close to the mainland as the pandemic situation had become worse.
Baptist University moved up six places to 281st in the World University Rankings 2023 released in June by Britain-based education information firm Quacquarelli Symonds (QS). Photo: Shutterstock
"My impression of the city was very good. First of all, the media in Hong Kong has its own system and characteristics, so I can still have space to express some of my own ideas here, and I also have a group of like-minded teachers and friends," Xi said.
The number of students of other nationalities dropped in 2020 year-on-year, but all recorded an increase last year except for those from South Korea and Taiwan.
South Koreans, who accounted for the second biggest group of non-local students after those from the mainland, recorded the smallest fluctuation over the pandemic. The number dropped only slightly from 1,223 in 2019 to 1,038 last year.
The reputation of the city's universities was also a major factor for students from South Korea. "Hong Kong is located close to both South Korea and China, so I can travel easier. The tuition fees are much cheaper compared to other English-speaking places, like Britain or the US, and it also has high-ranking universities in Asia," said Kim Chae-won, an 18-year-old first-year from South Korea studying design at the University of Hong Kong.
5 Hong Kong universities make list of top 100 institutions worldwide
The high cost of accommodation, however, was singled out as a big reason why some South Korean students did not stay long-term in Hong Kong after graduation. "I think I will just have a few working experiences here like internships and go back to Korea," Kim said.
The University of Hong Kong Korean Student Association (HKUKSA), said the suspension of bursary schemes to help non-local students pay rent for private housing was the biggest concern among its members.
"The University of Hong Kong suddenly announced this year that they will stop offering the HK$2,600 [US$331] subsidy for non-local students to rent flats," said Lim So-hui, the association's communication manager.
"While they reaffirmed that they will instead give HK$2,000 after student sign-in campaigns, we do not know how it will change next year. So there are a lot of concerns related to the rent."
Work visa numbers in Hong Kong have dropped, but student figures from elsewhere are on the rise. Photo: Sam Tsang
Students from France recorded a year-on-year 77 per cent rebound to 467 last year, followed by 74 per cent for the United Kingdom and 73 per cent for Singapore.
The government has repeatedly pledged to combat the city's brain drain, with Chief Executive John Lee Ka-chiu using his maiden policy address last month to propose lengthening the duration that non-local students could stay.
Hot Topics: Amid Hong Kong's emigration wave, can John Lee's plan attract overseas talent and convince them to stay?
Meanwhile, the University Grants Committee (UGC) said academic institutions in the city had global reputations, which helped to attract outstanding students from all over the world, with the organisation allocating about HK$20 million (US$2.5 million) between 2022-25 to promote the "Study in Hong Kong" brand.
But a representative for Chinese University said recruiting activities had been affected by the pandemic, but the campus was still recruiting top students from a variety of countries through online publicity work.
Sign up for the YP Teachers Newsletter
Get updates for teachers sent directly to your inbox
Sign up for YP Weekly
Get updates sent directly to your inbox